Kata Gardens Phuket beach apartment (5B)
Bedrooms: 2 King
Max Guests: 4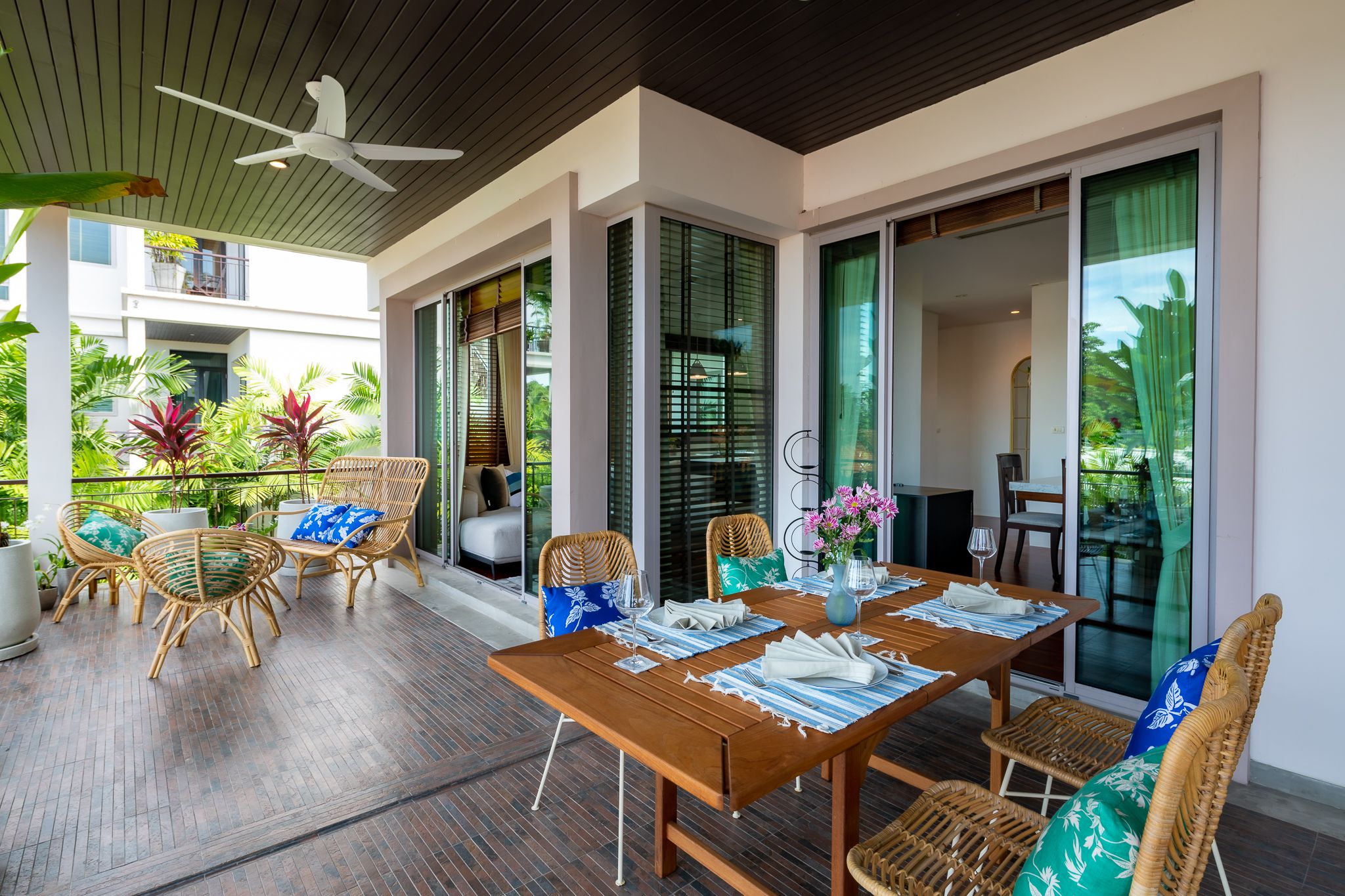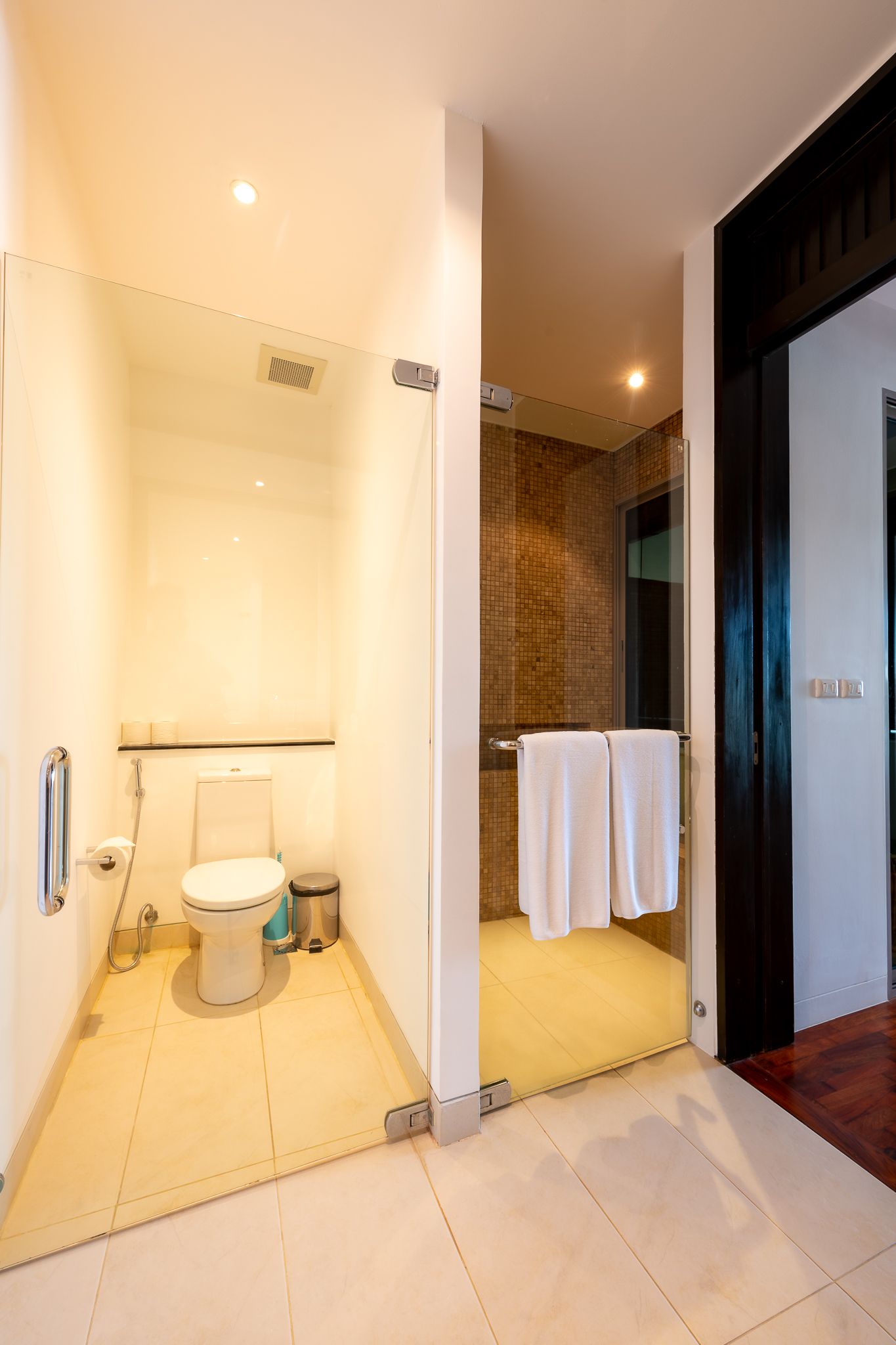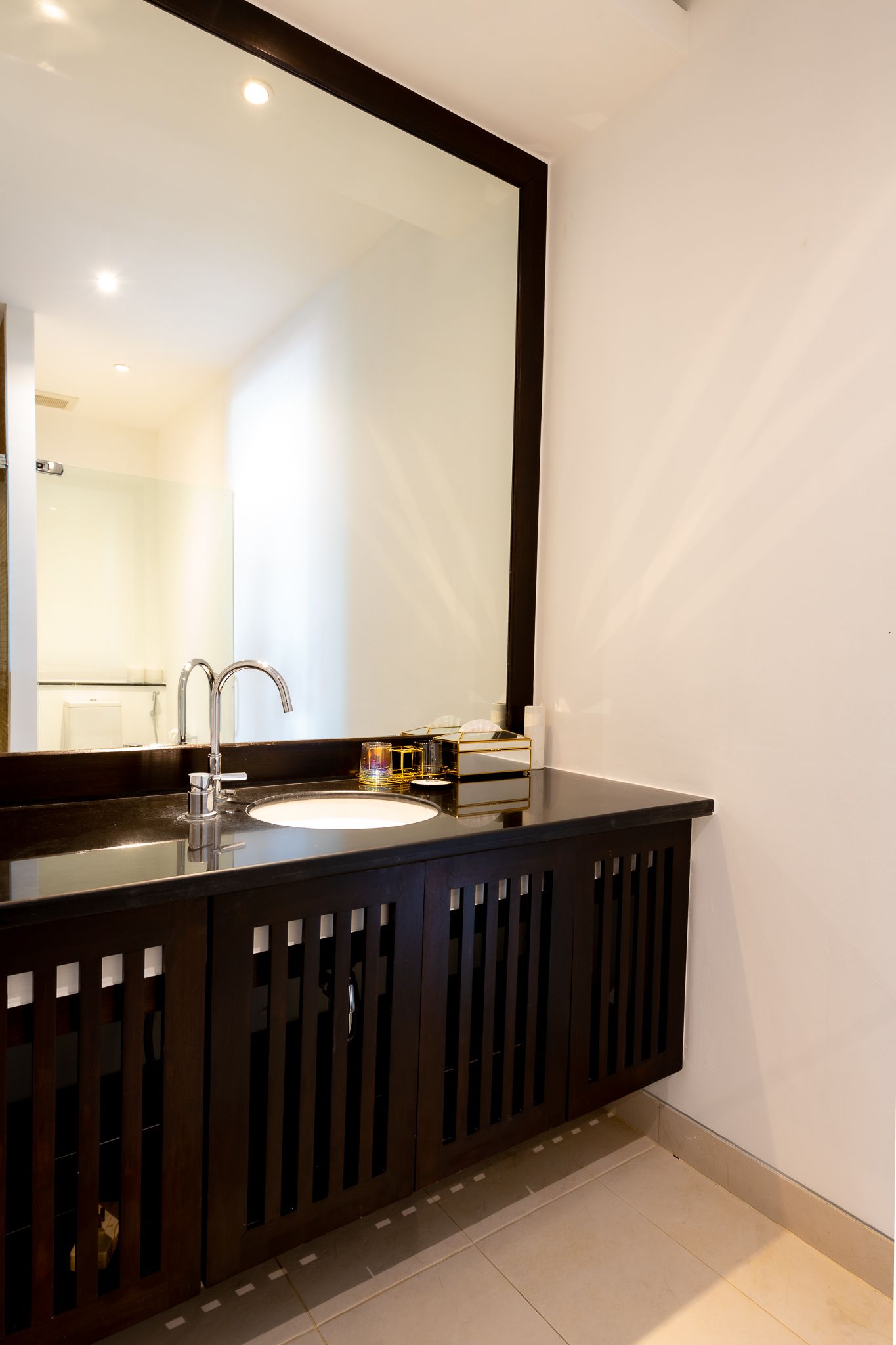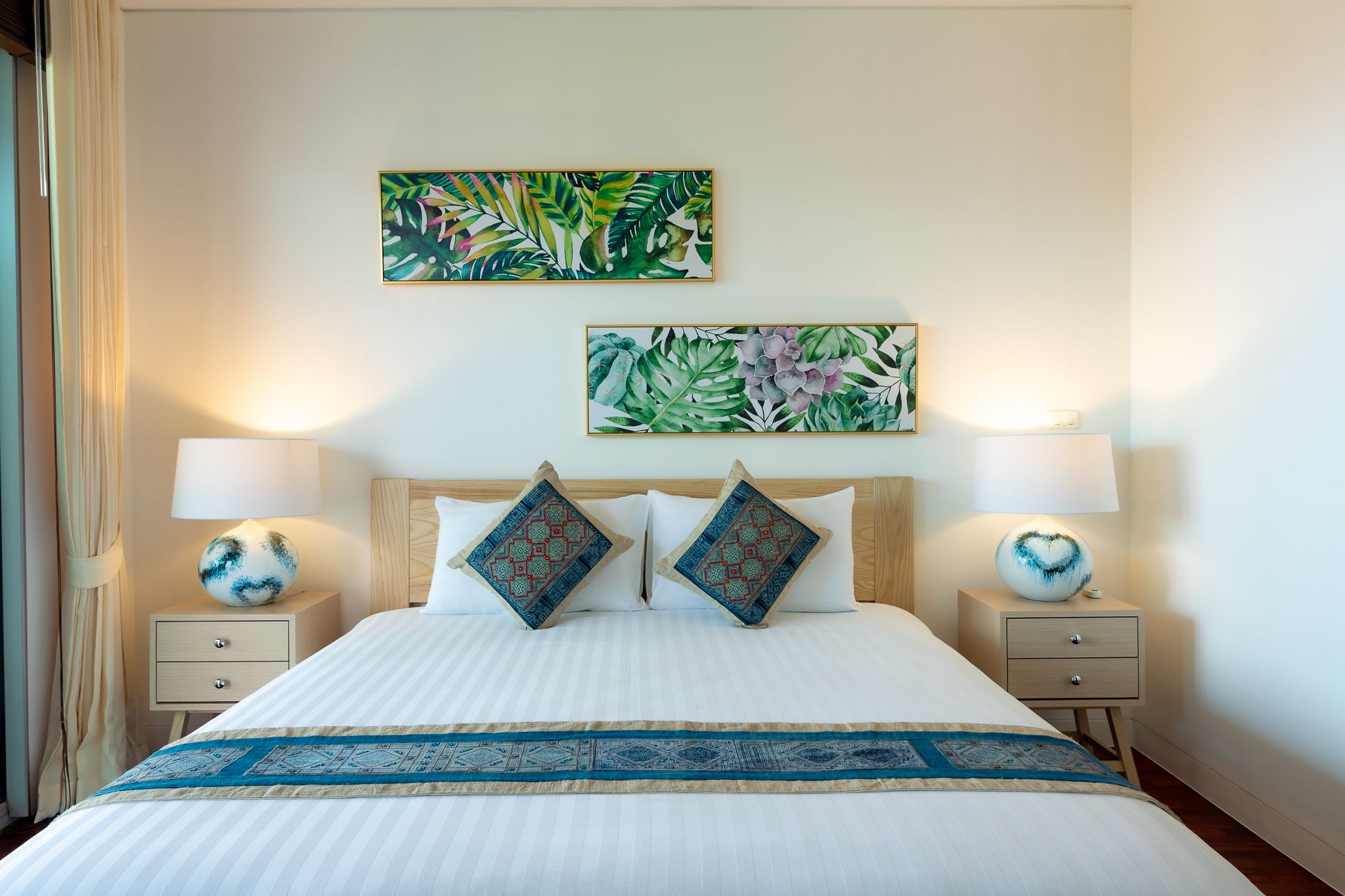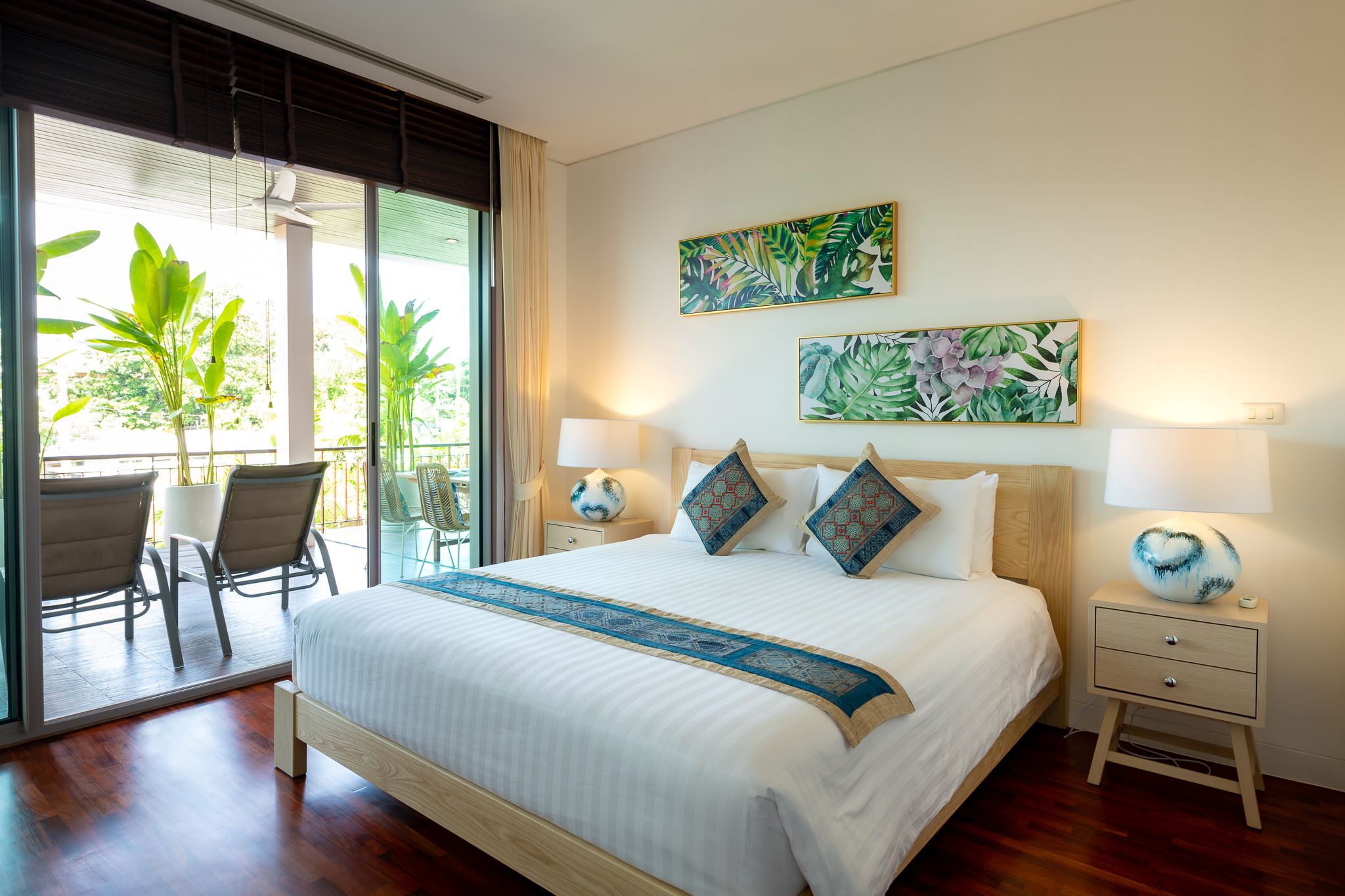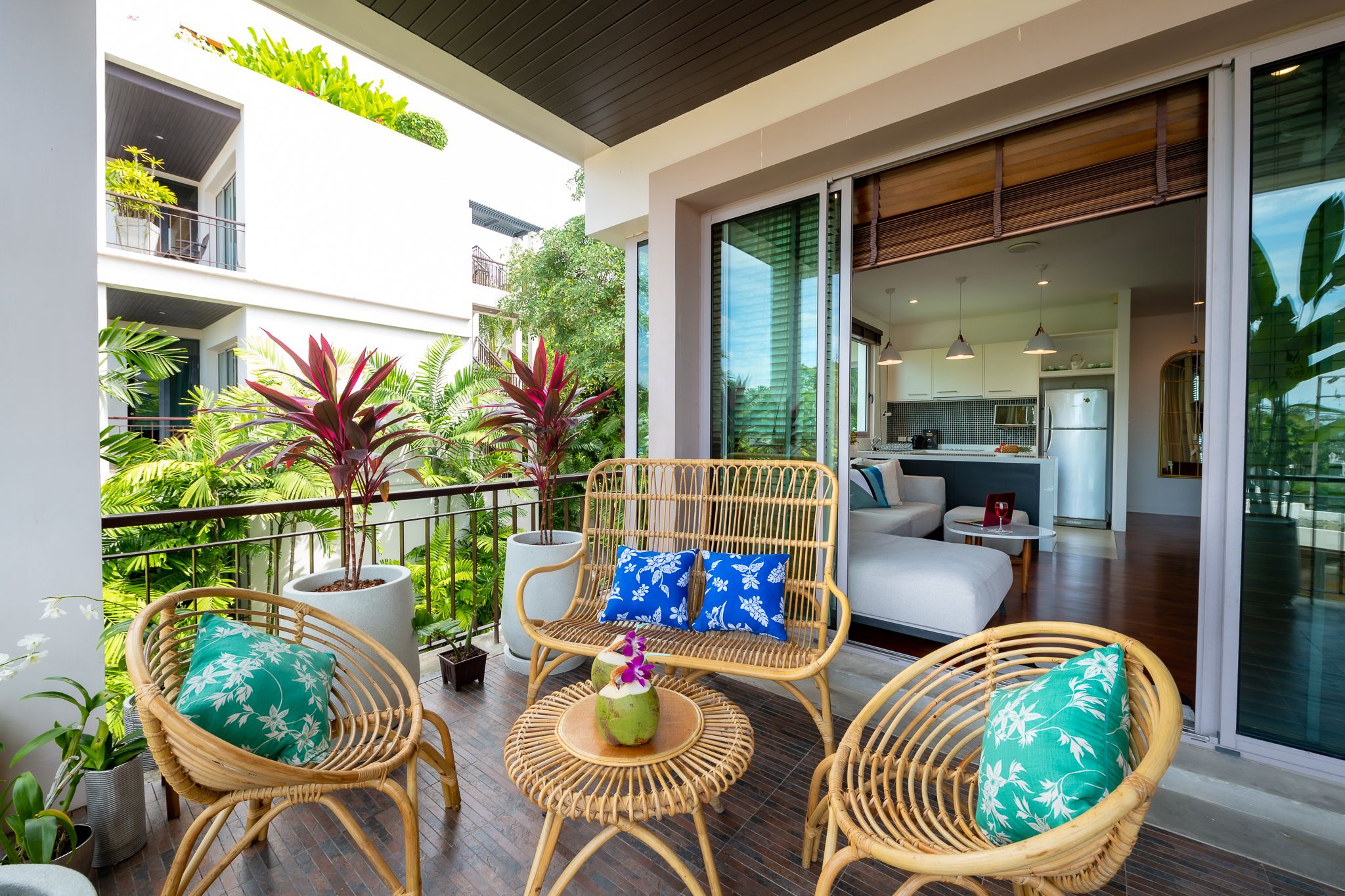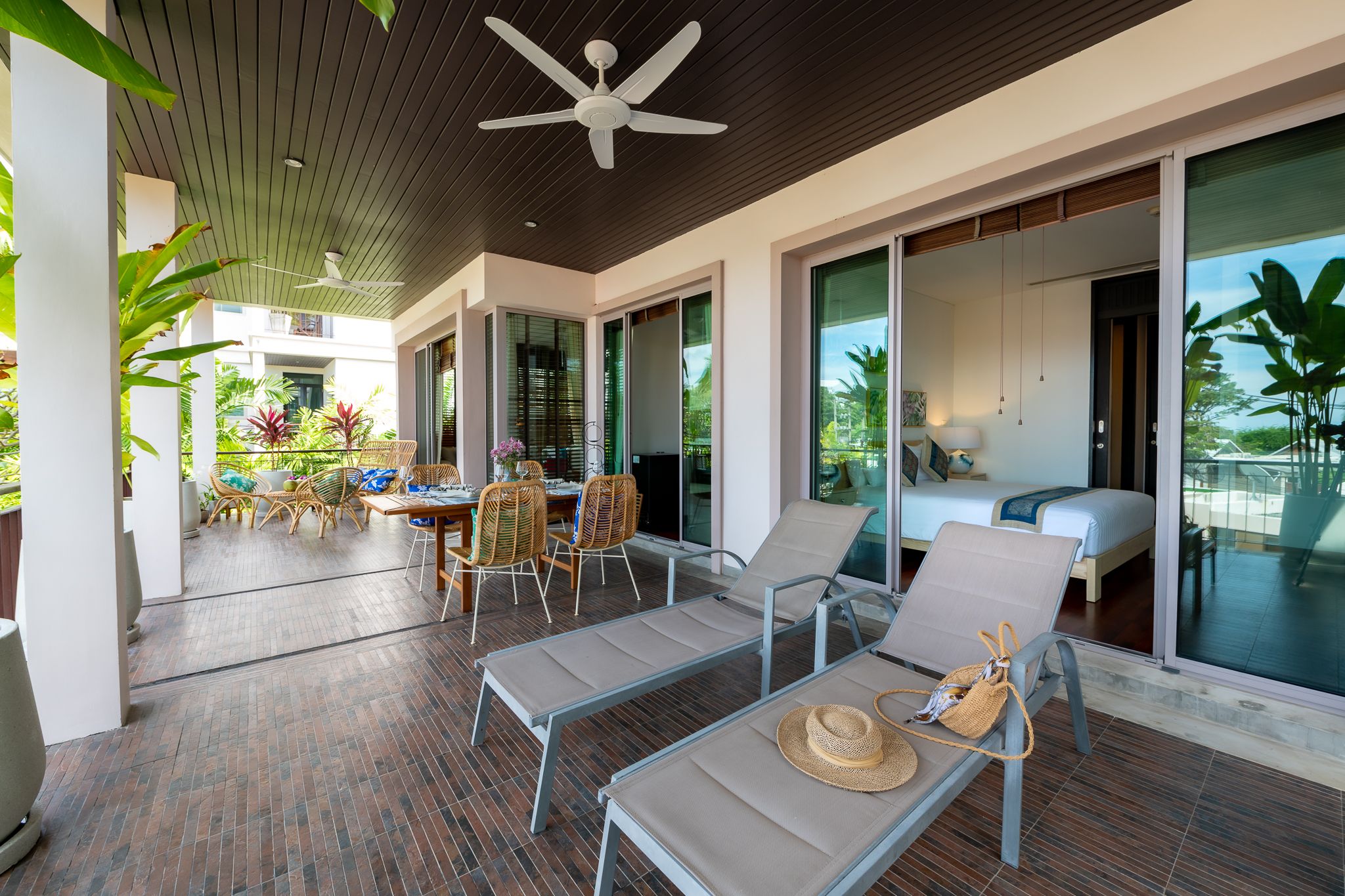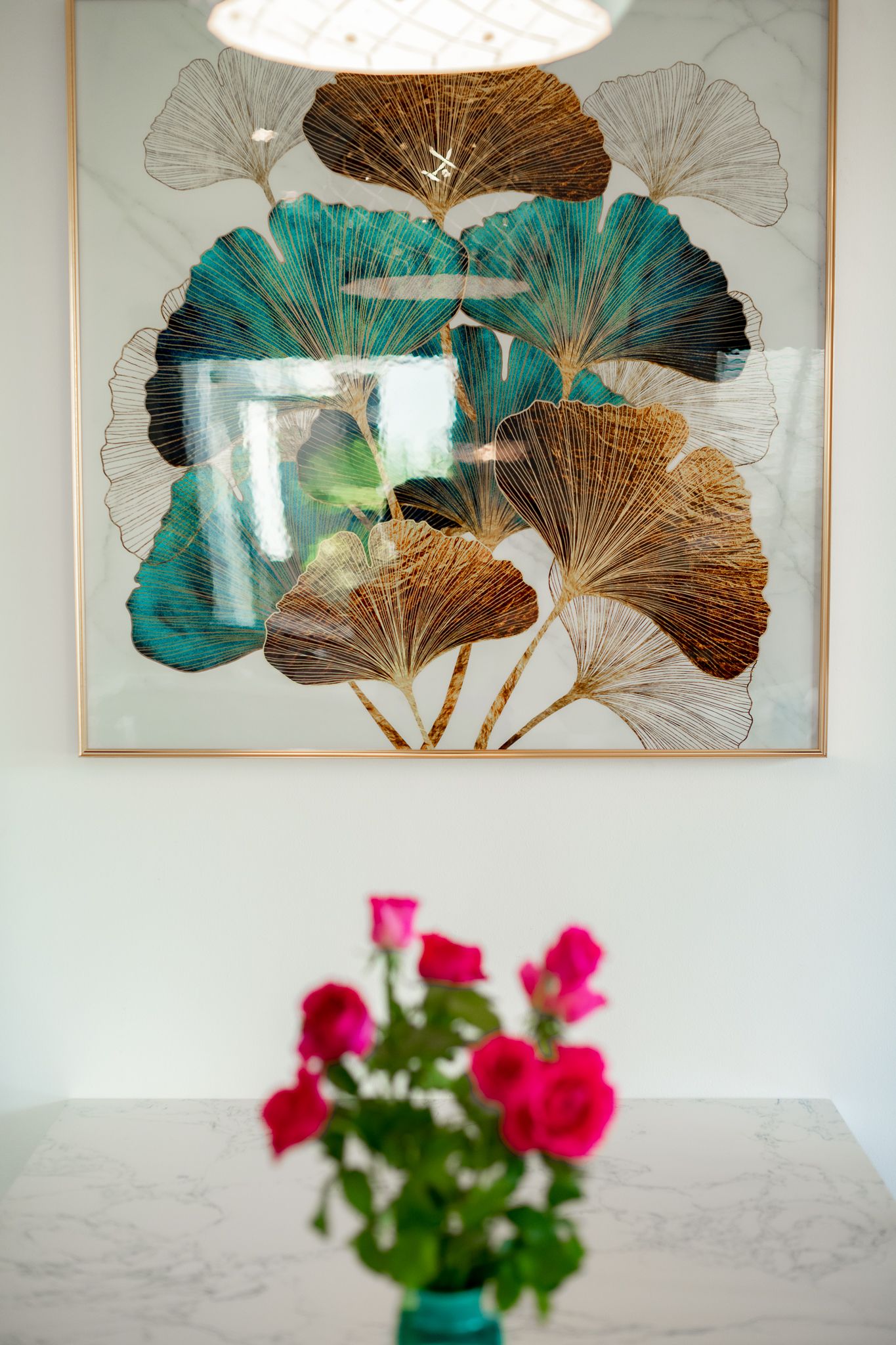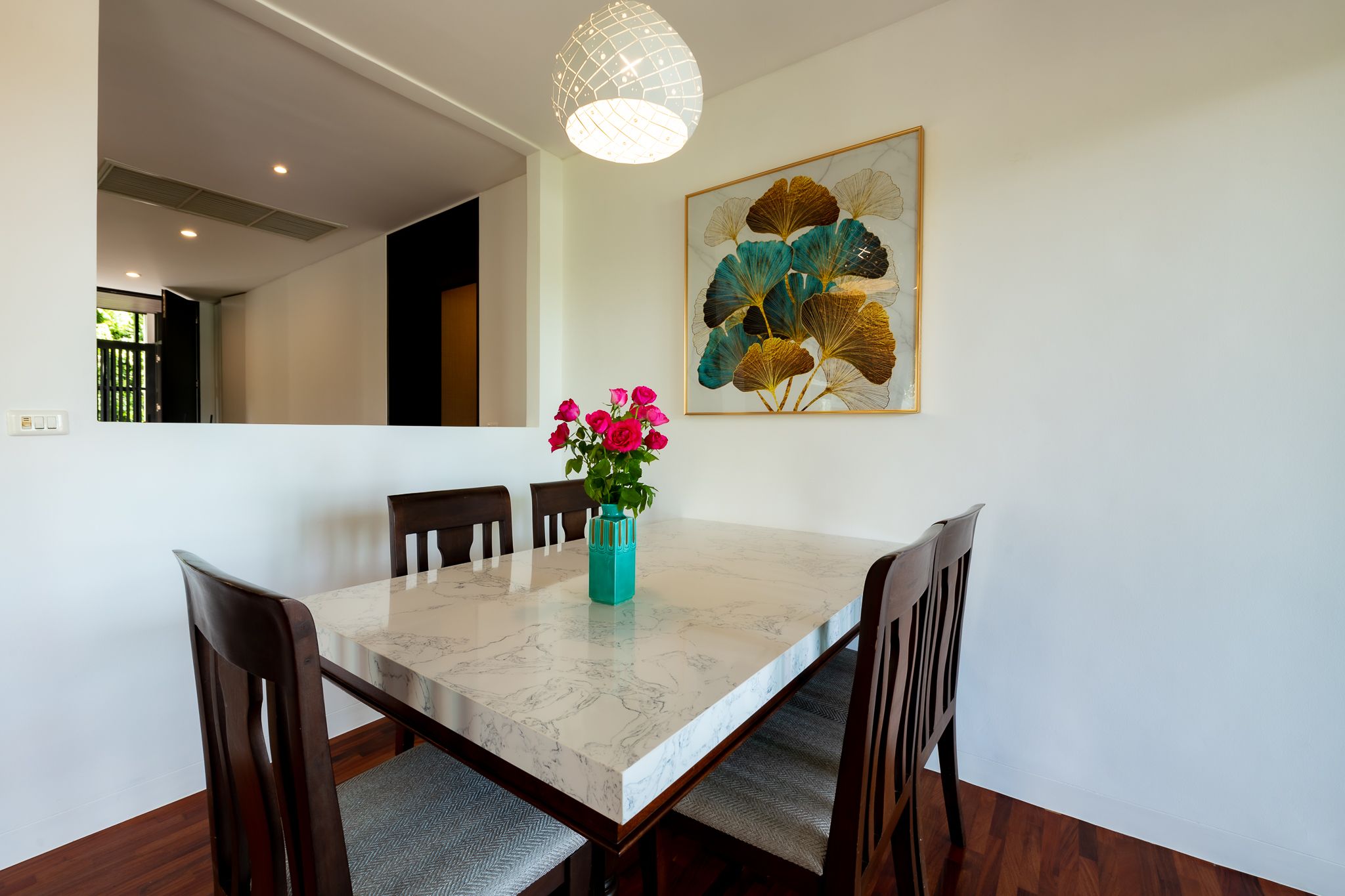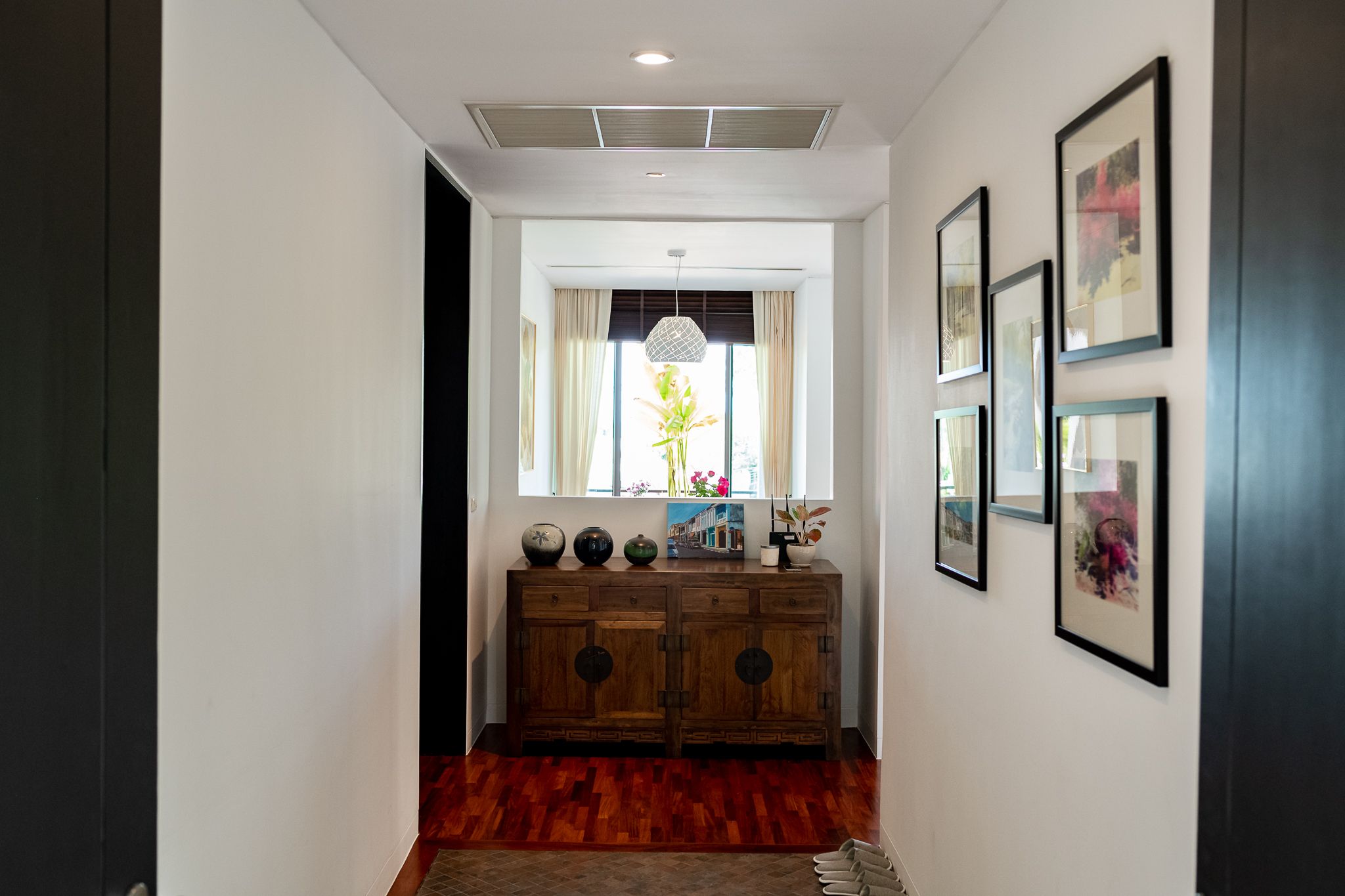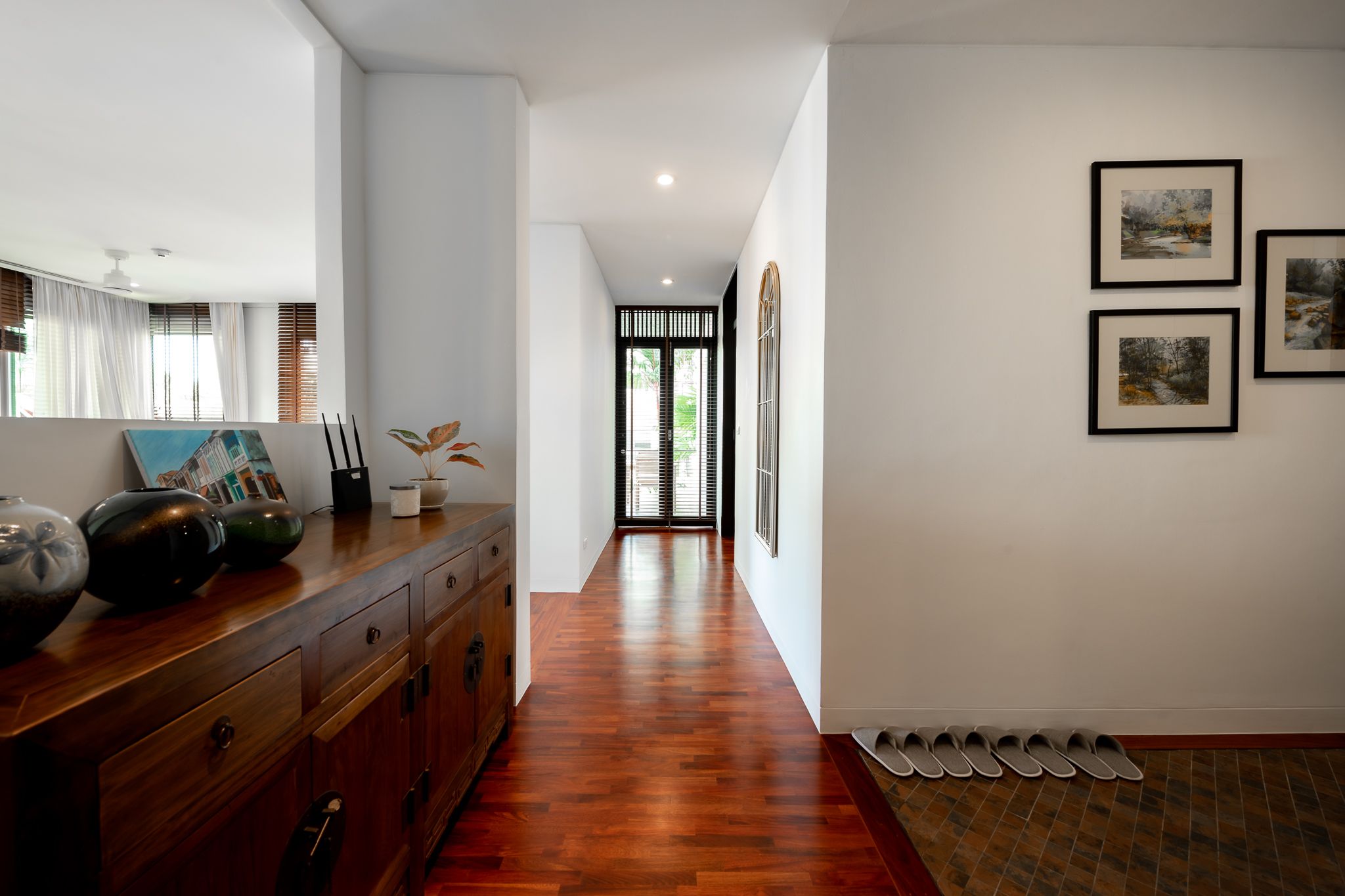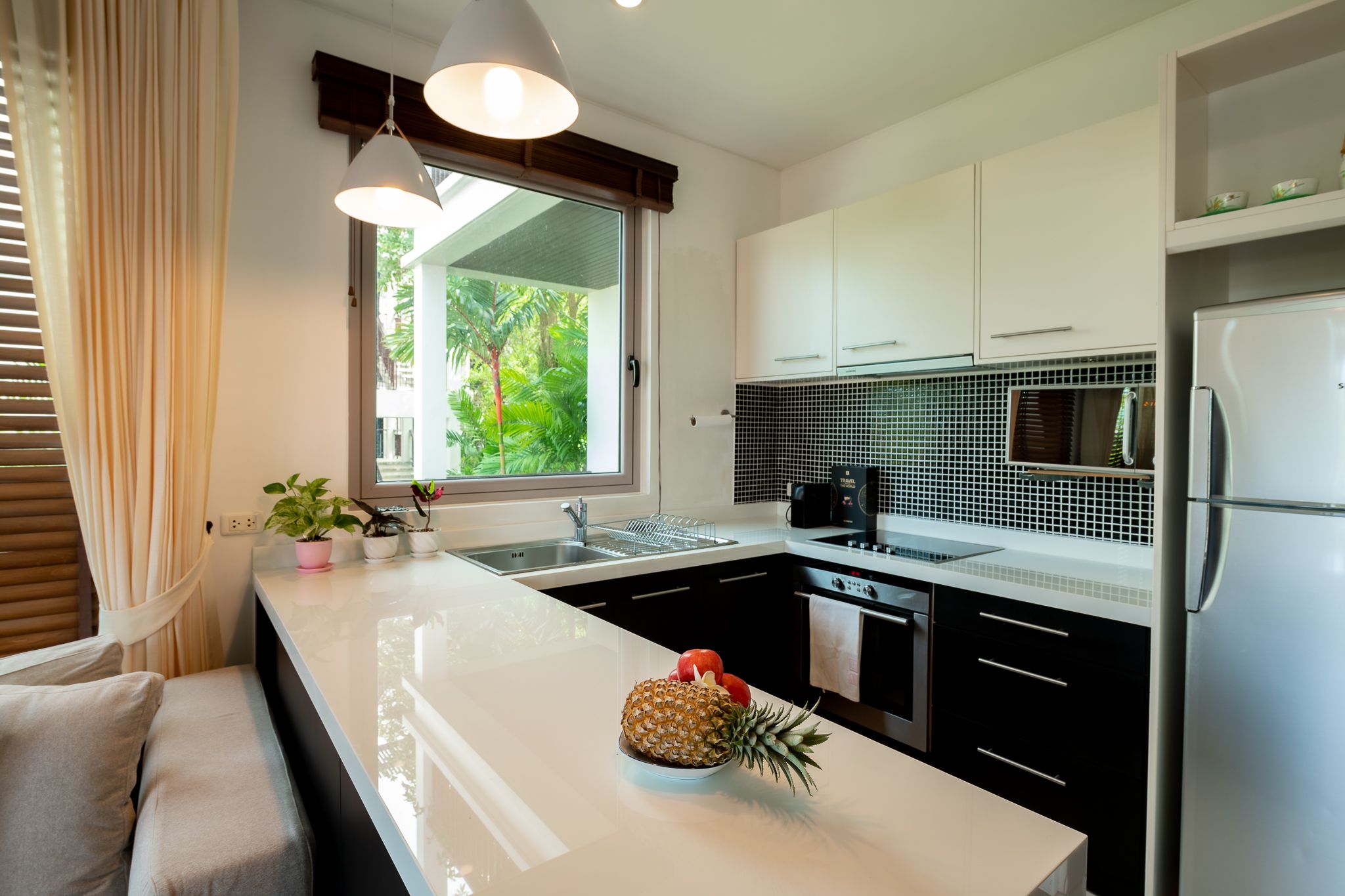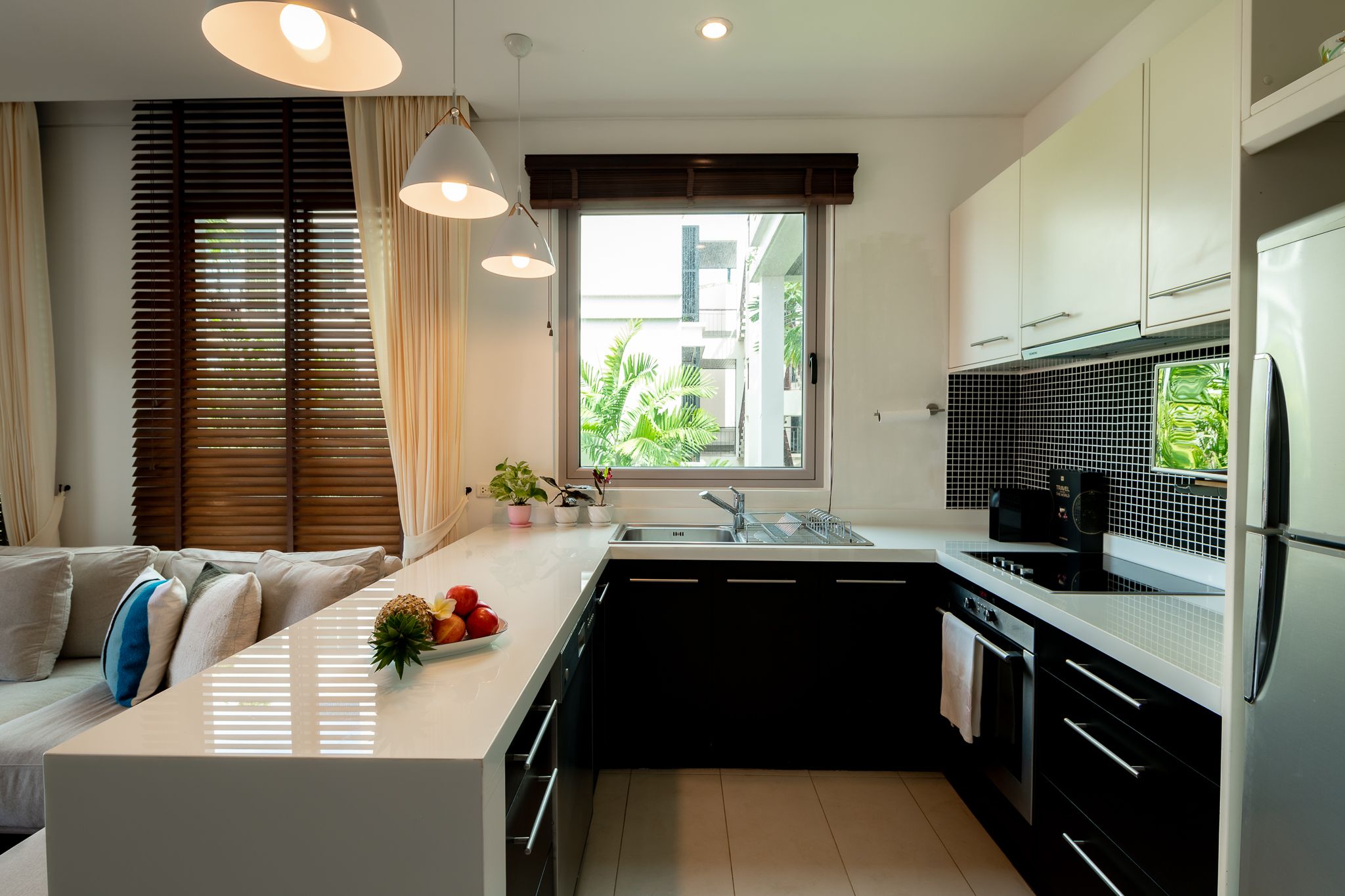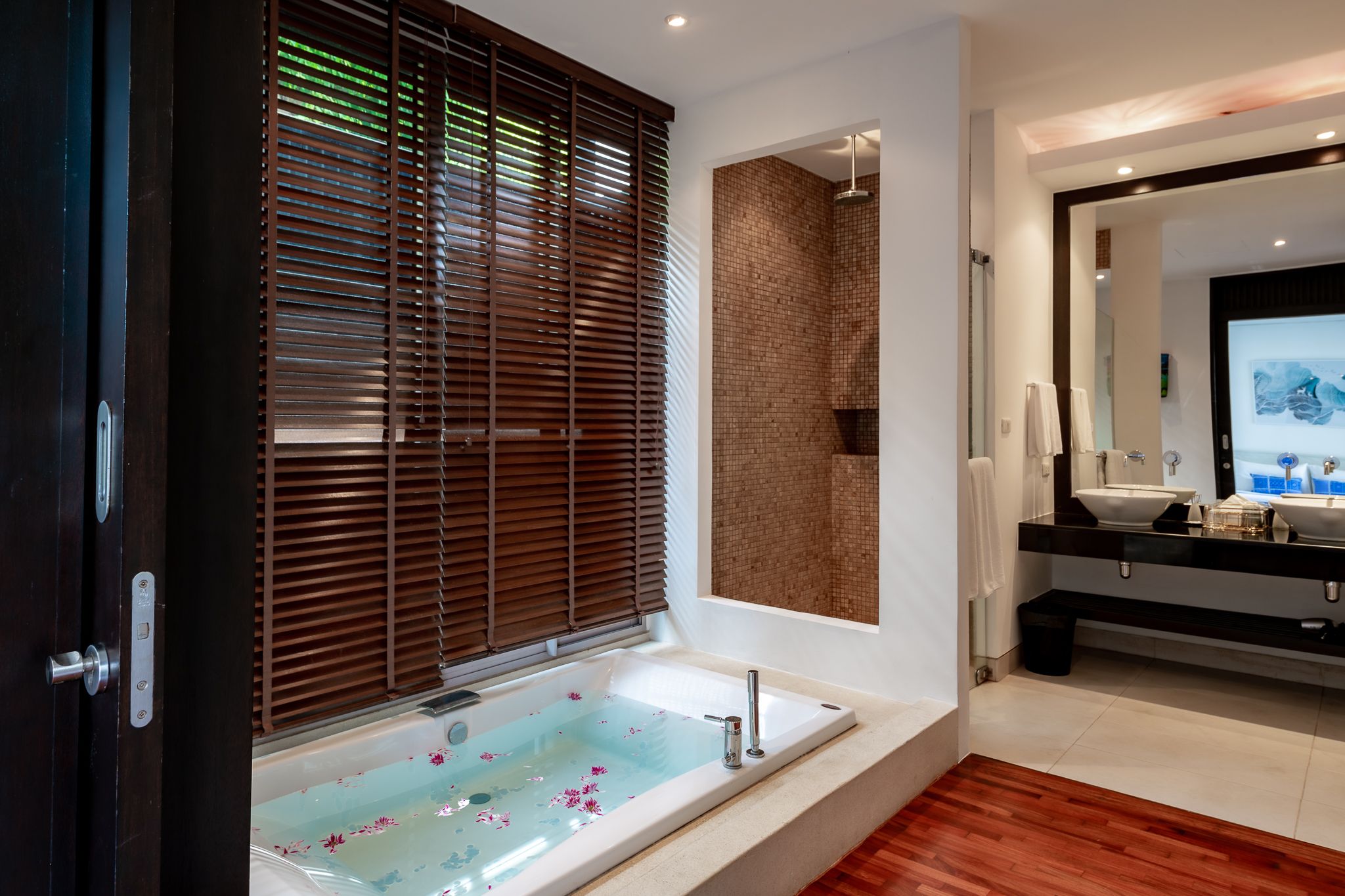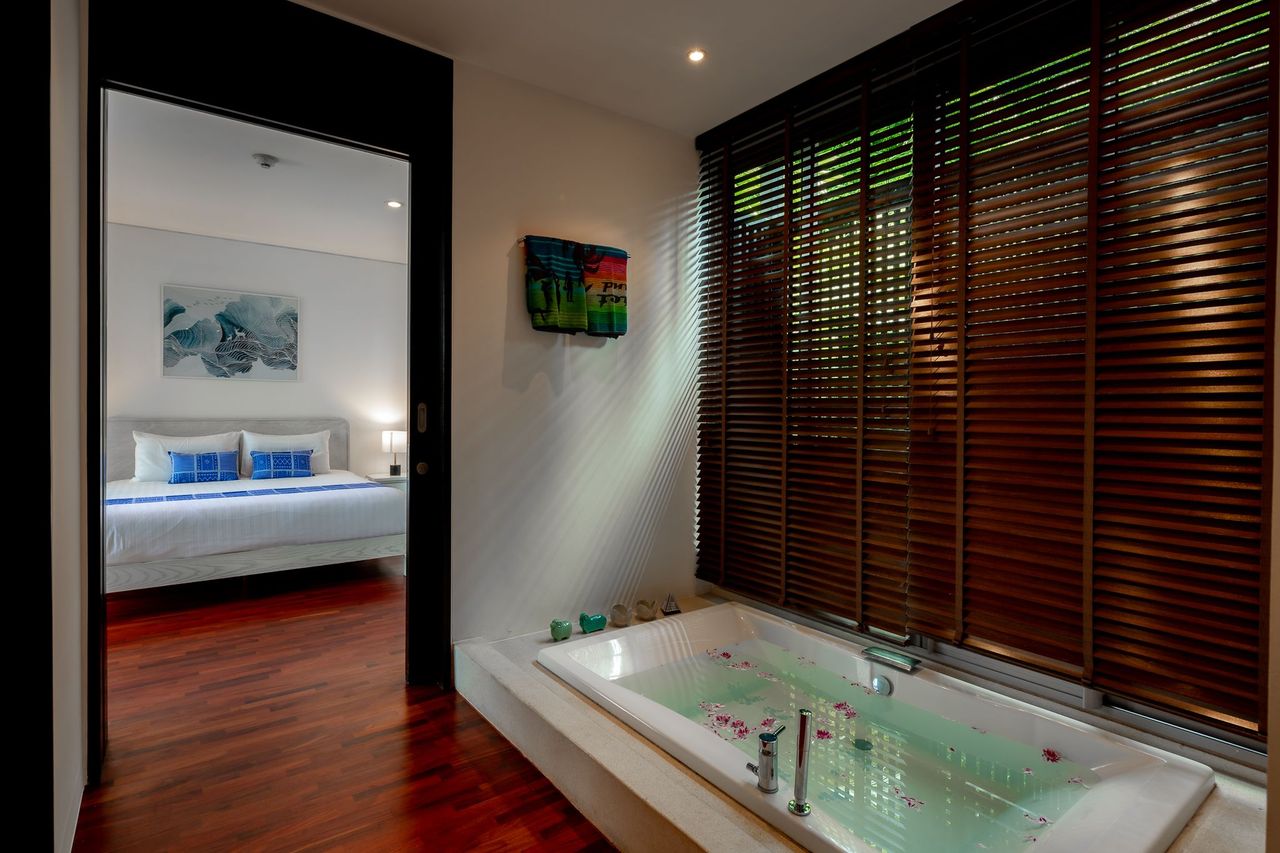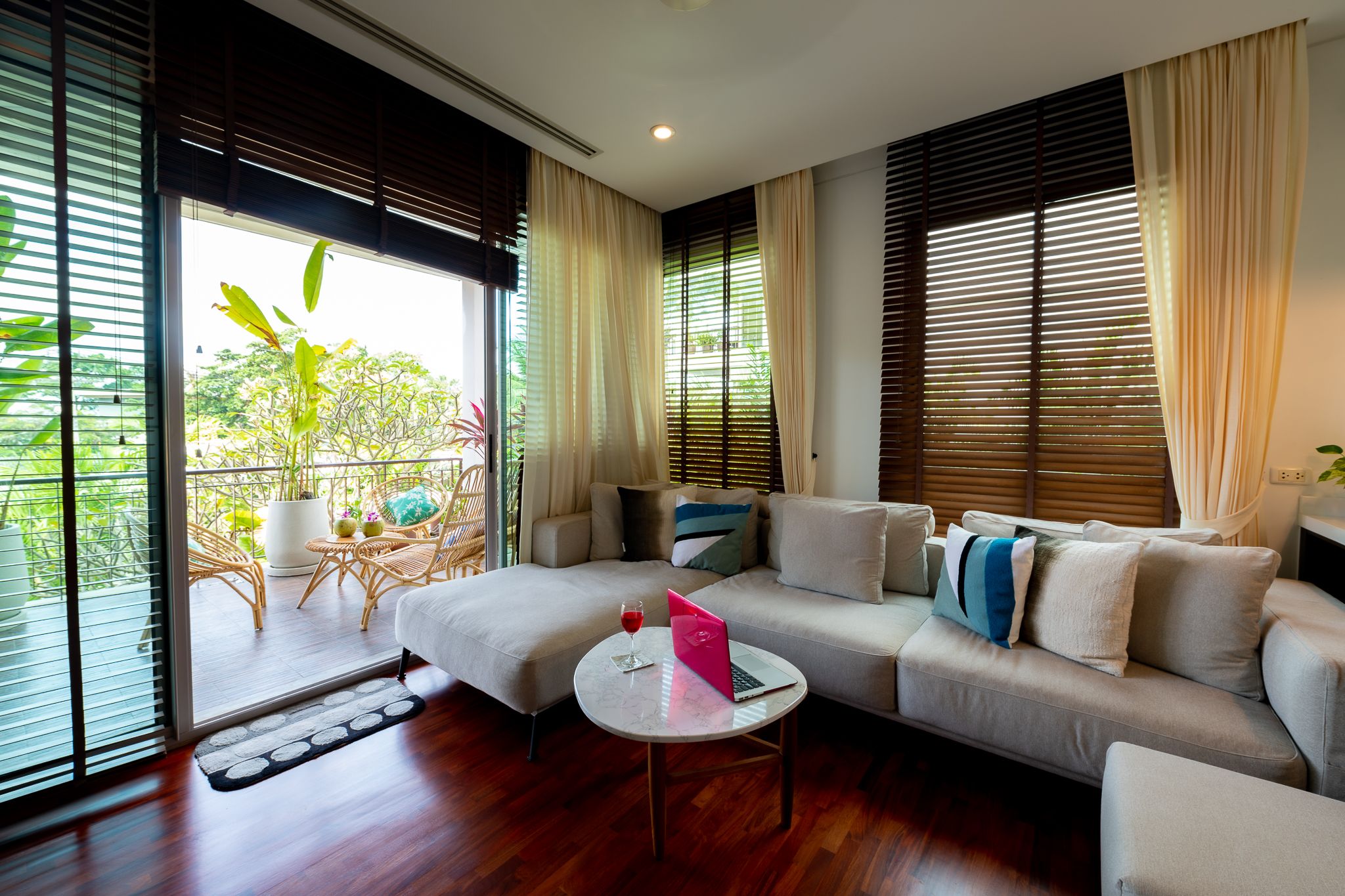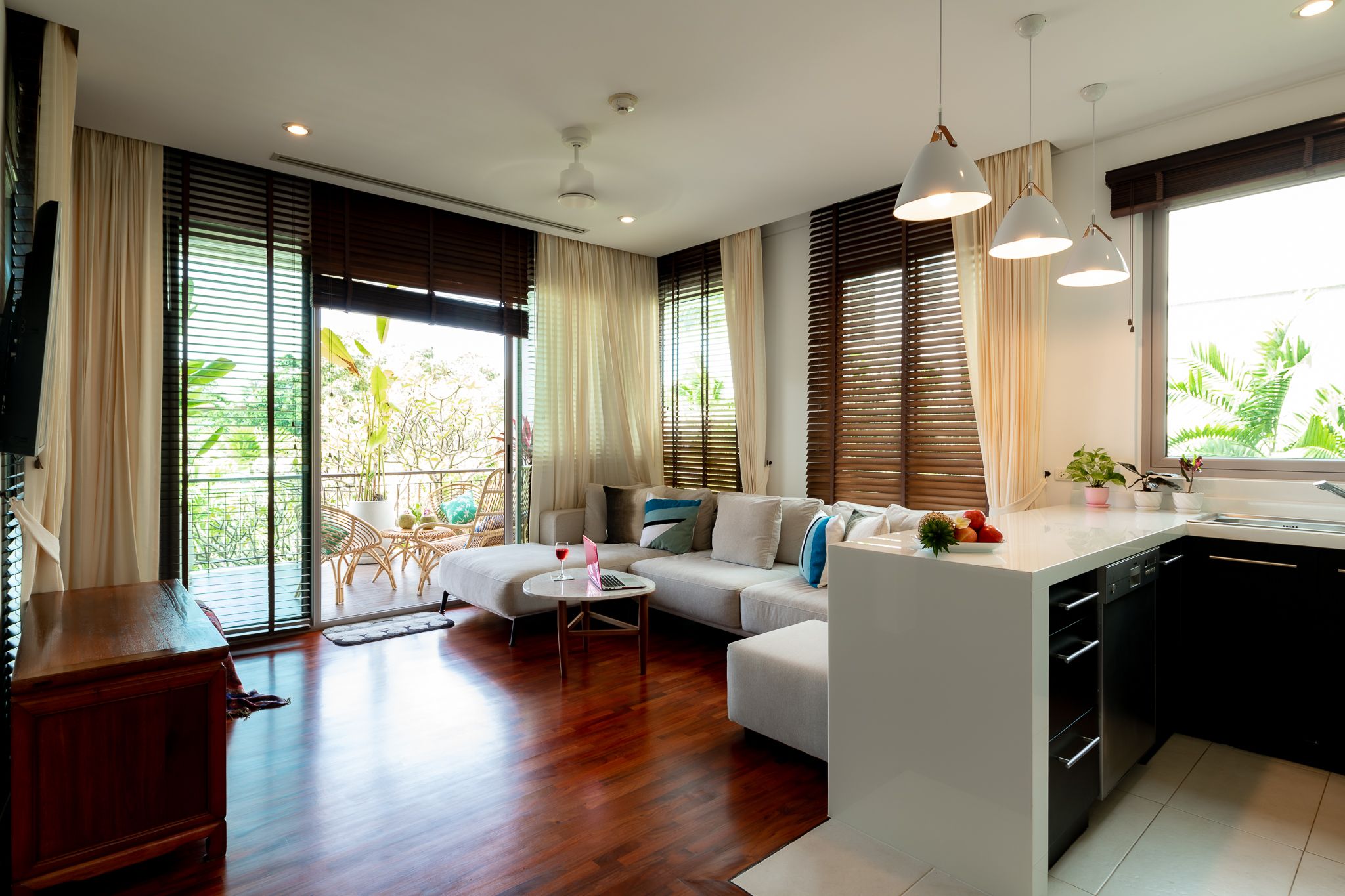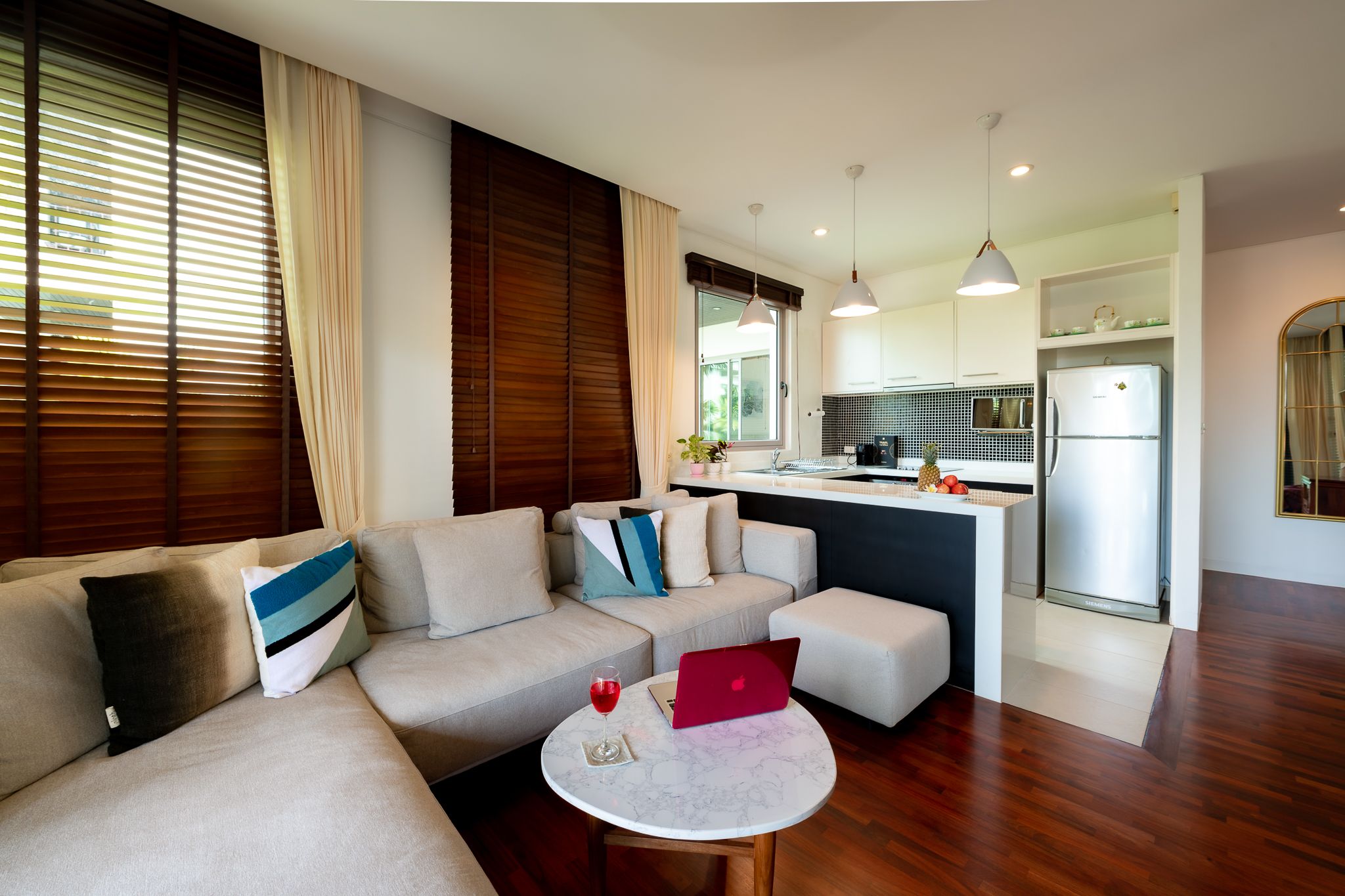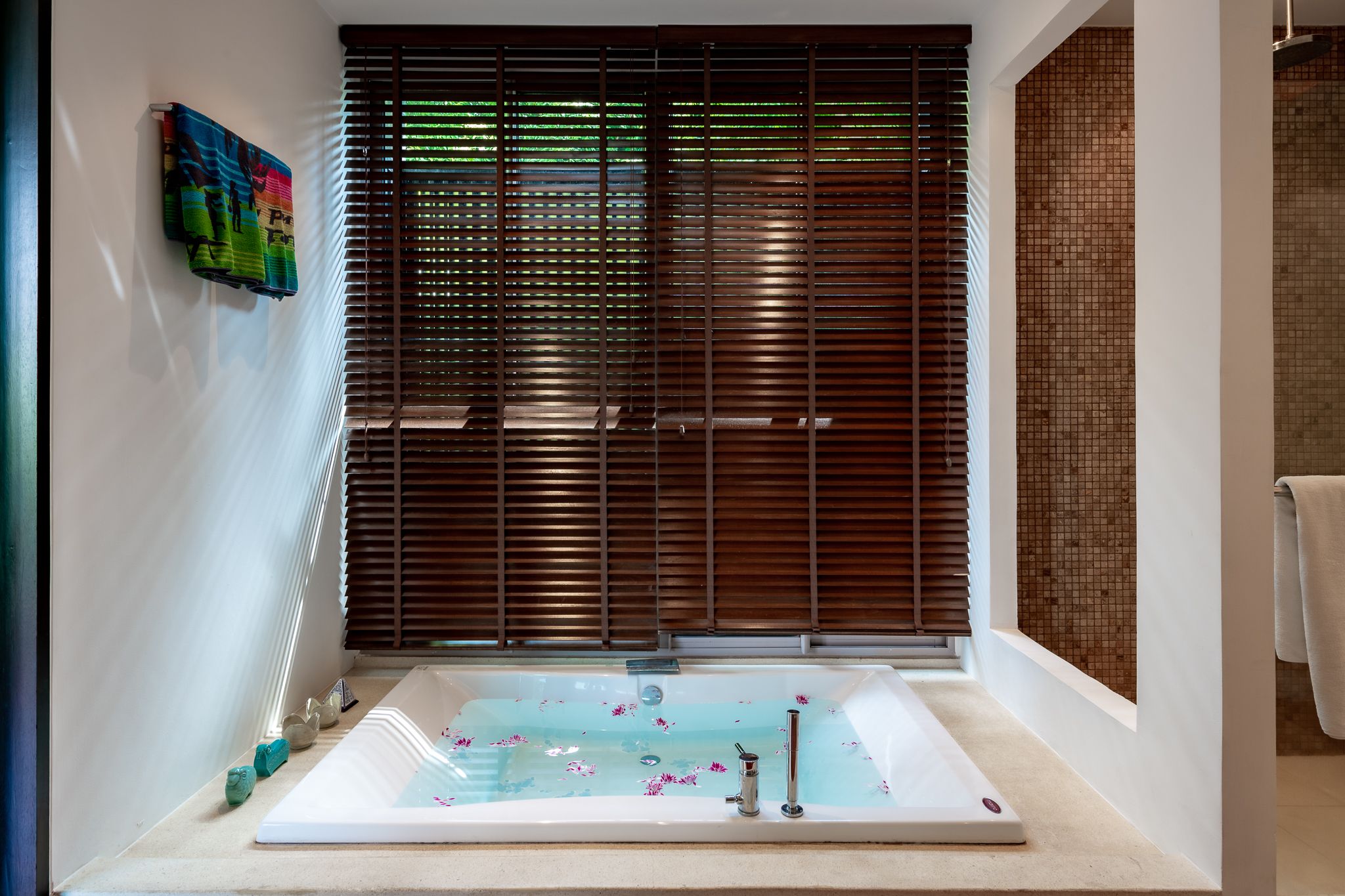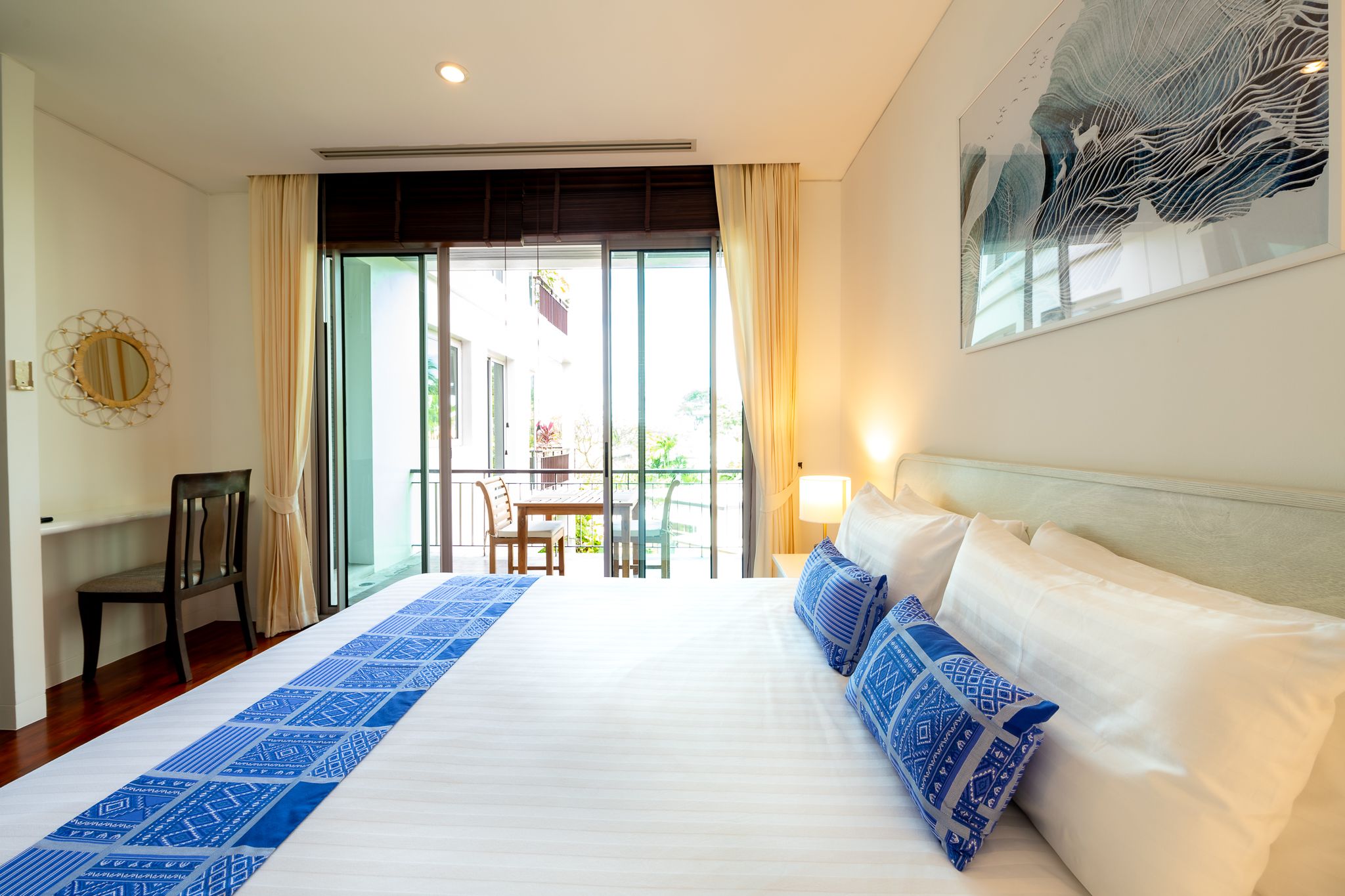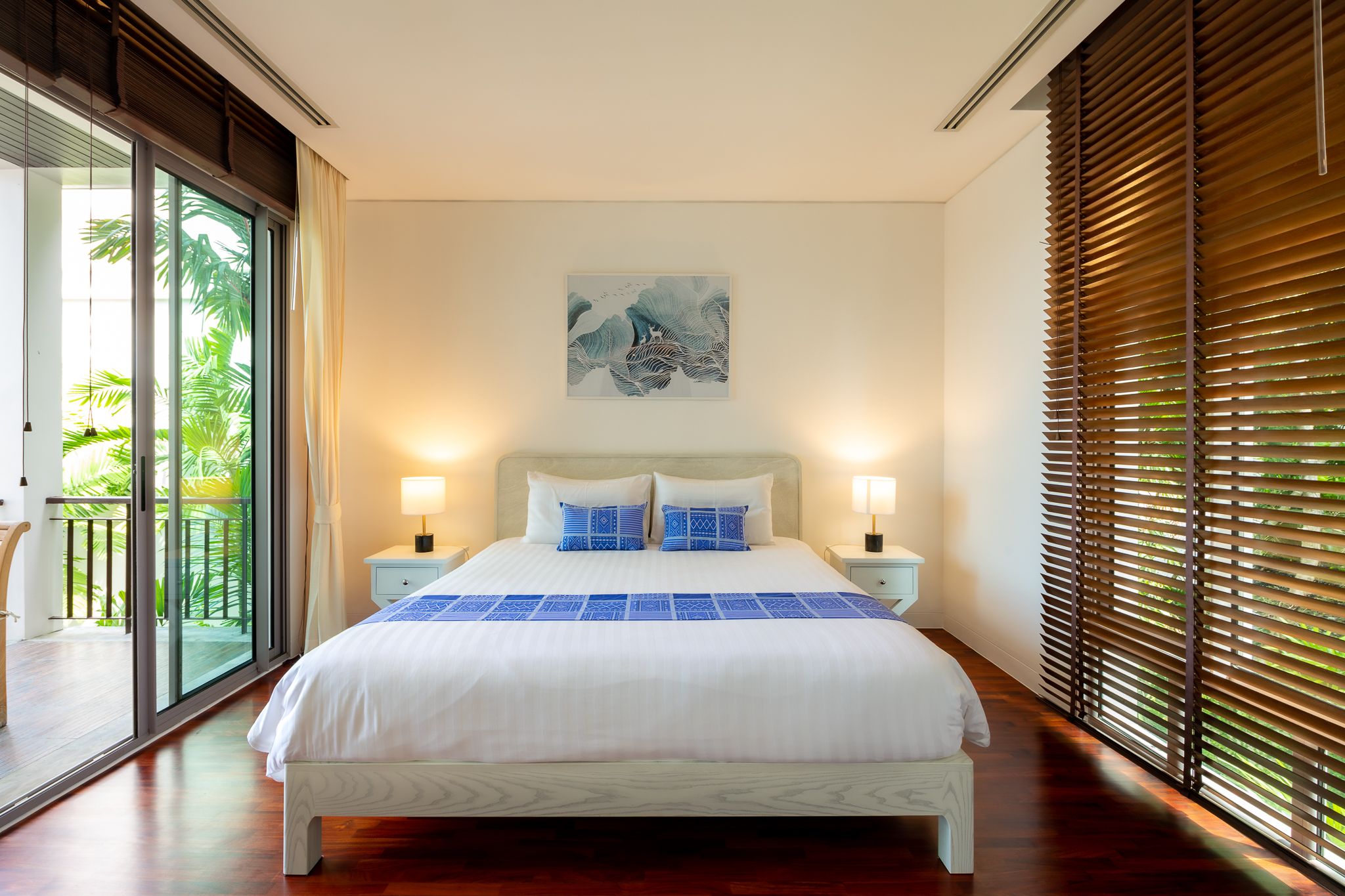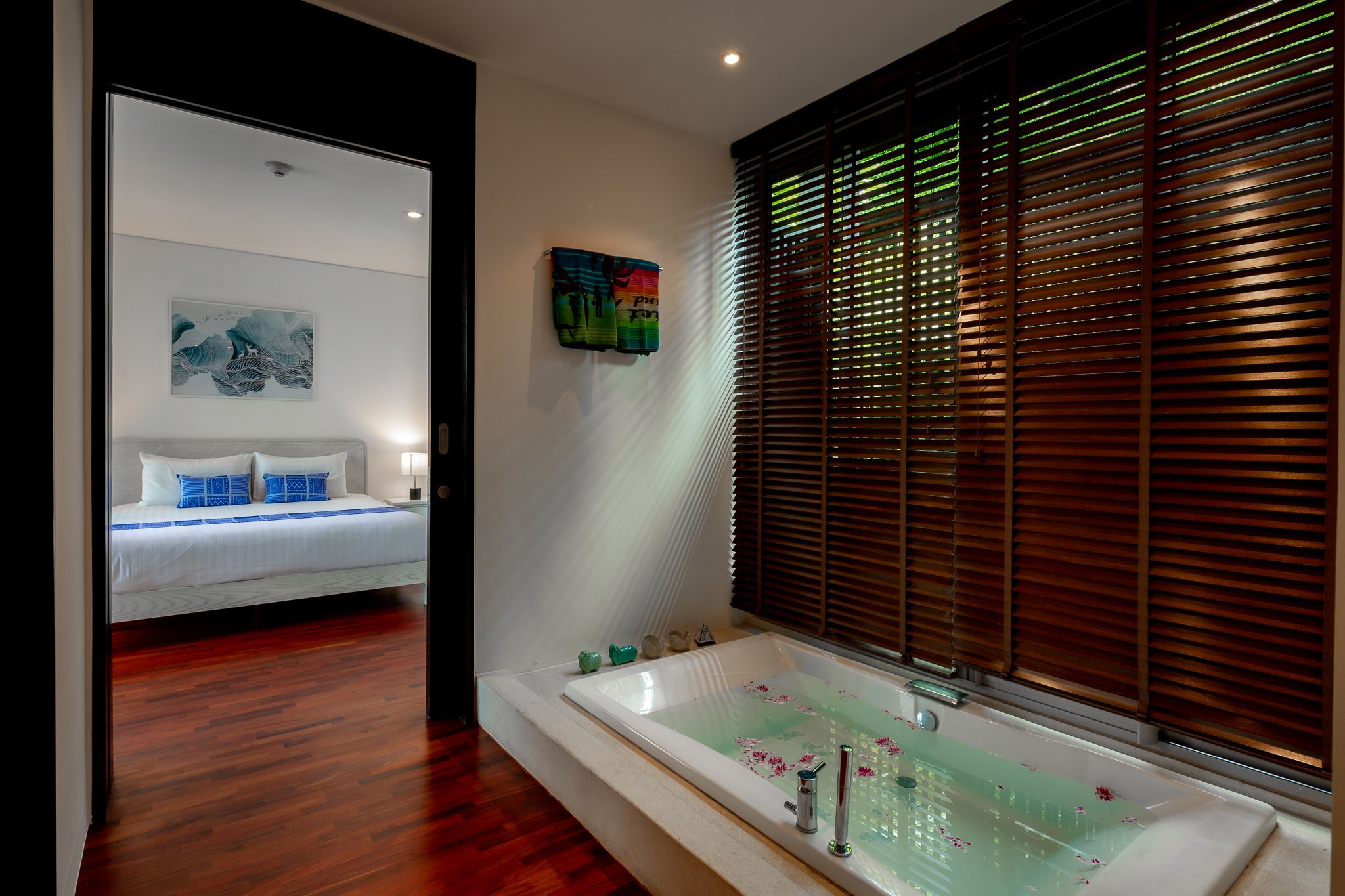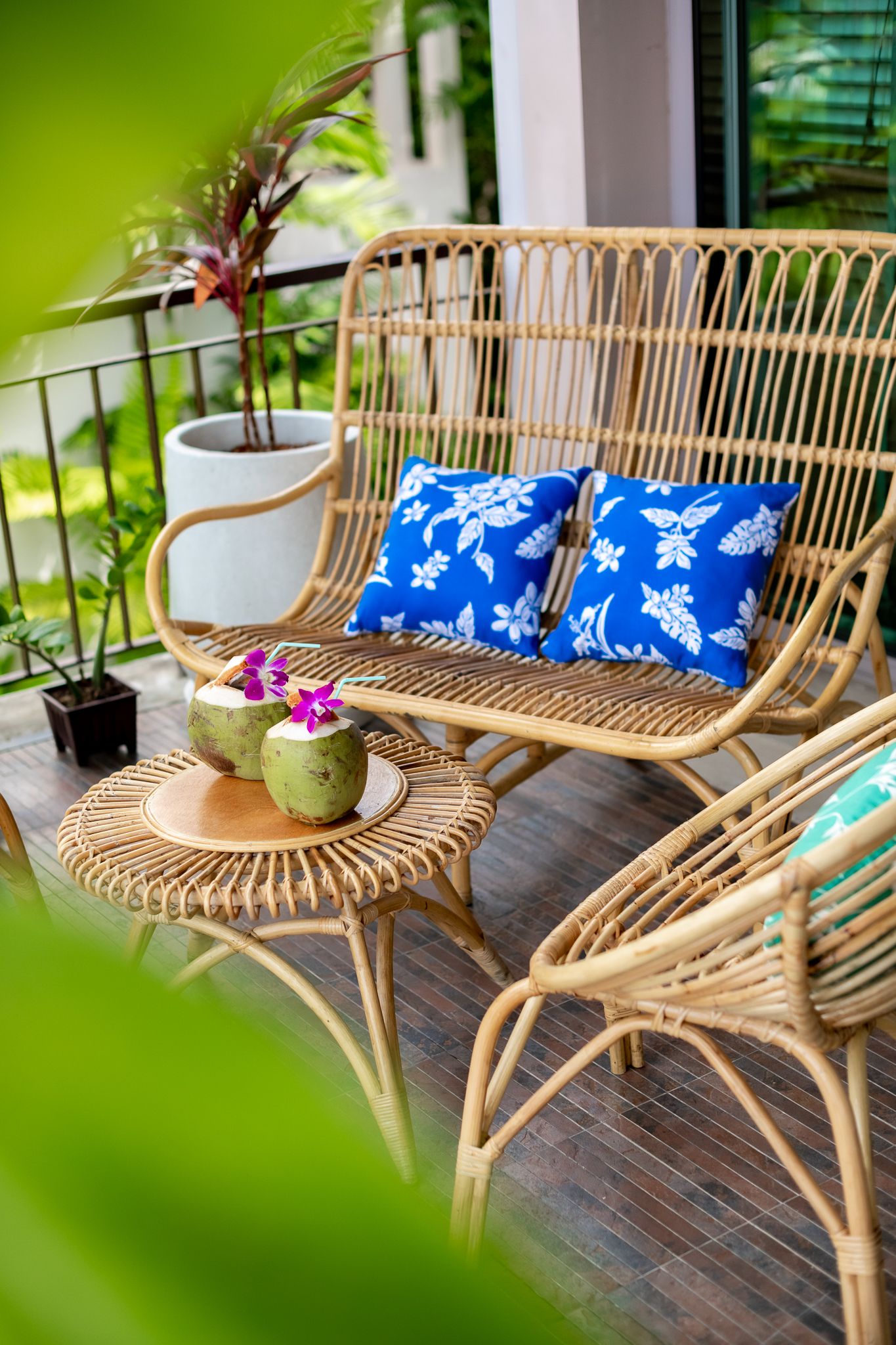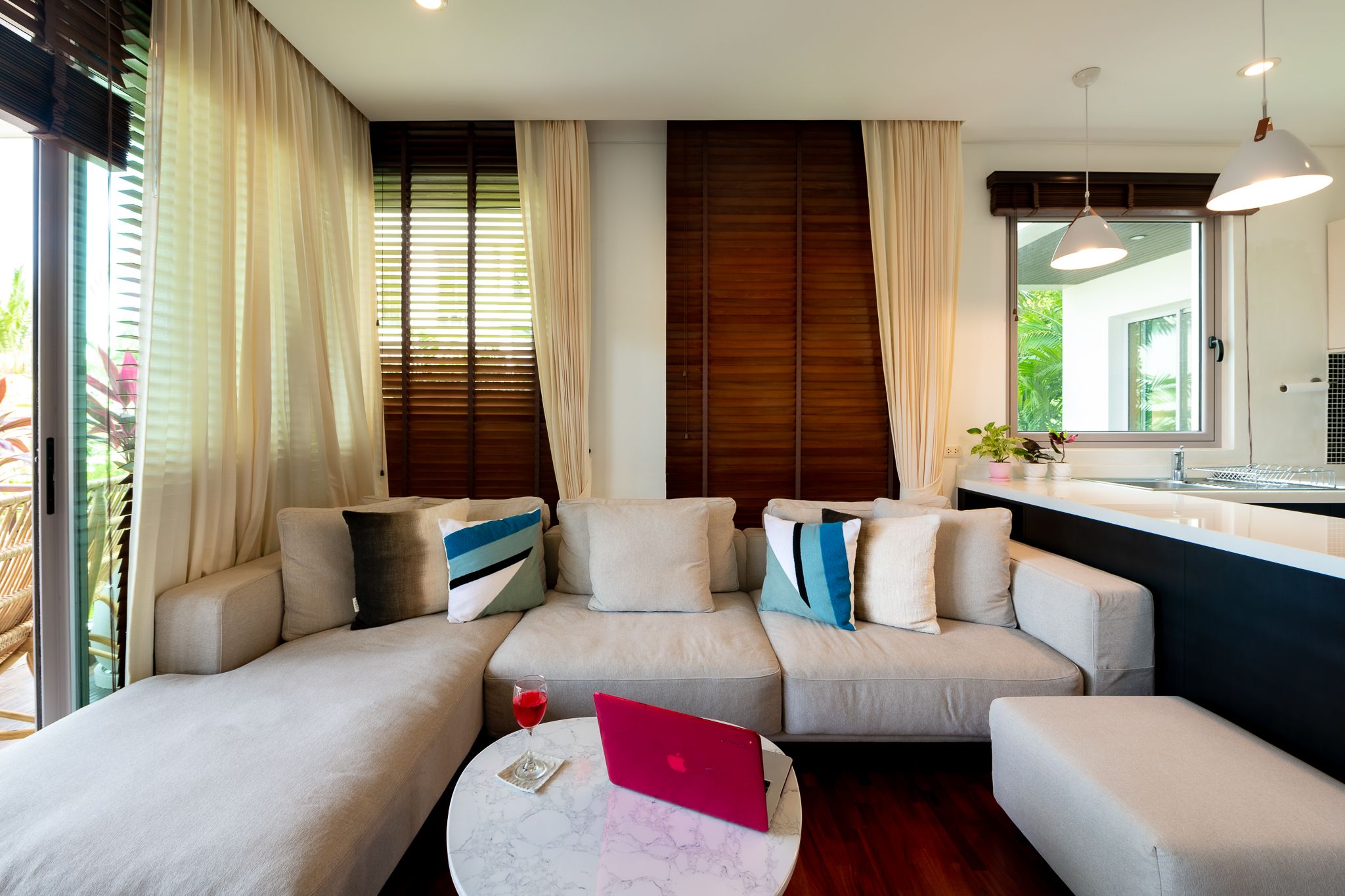 Newly renovated 2 bedroom beach apartment with an expansive balcony space and views of Phuket's natural scenery. Kata Gardens Phuket Beach Apartment has a modern design and all of the amenities needed for a relaxing tropical island getaway. Featuring accommodation for up to four people, Kata Gardens apartment is a great choice for a solo traveler, couple, group of friends or a family. The stylish and artistic interiors and decor give way to ample seating space and luxurious living and dining areas. The full kitchen has a fridge, stove, microwave, coffee maker and all dishes and utensils. The two bedrooms feature fine decor and en suite bathrooms with a luscious bathtub to soak and relax in. The terrace is a comfortable, tranquil place surrounded by swaying palm trees and tropical greenery. This Kata Gardens Apartment really ticks all of the boxes for a luxury stay. Kata Gardens is a luxurious apartment complex within close proximity to the very popular Kata Beach tourist destination. Here you can find not only a beautiful beach, but also a large variety of restaurants, nightlife and shopping. Guests of Kata Gardens Phuket Apartment can take full advantage of two swimming pools, a gym and maid services. There is 24 hour security as well as front reception to help with any request guests might have.
KATA GARDENS LOCATION
FACILITIES AT KATA GARDENS
FACILITIES AT KATA GARDENS
CHILDREN'S BOOKS AND TOYS
SERVICES AVAILABLE AT KATA GARDENS
VIEWS AND TRIPS AT KATA GARDENS
BEACH OR LAKESIDE RELAXATION
SPORTS & ACTIVITIES AT KATA GARDENS
SUPERMARKET / MARKET NEARBY
PIER NEARBY IN 20 MIN DRIVE
Enquiry
Contact our villa consultant for more information via the form below.