Katamanda – Villa Kata Moon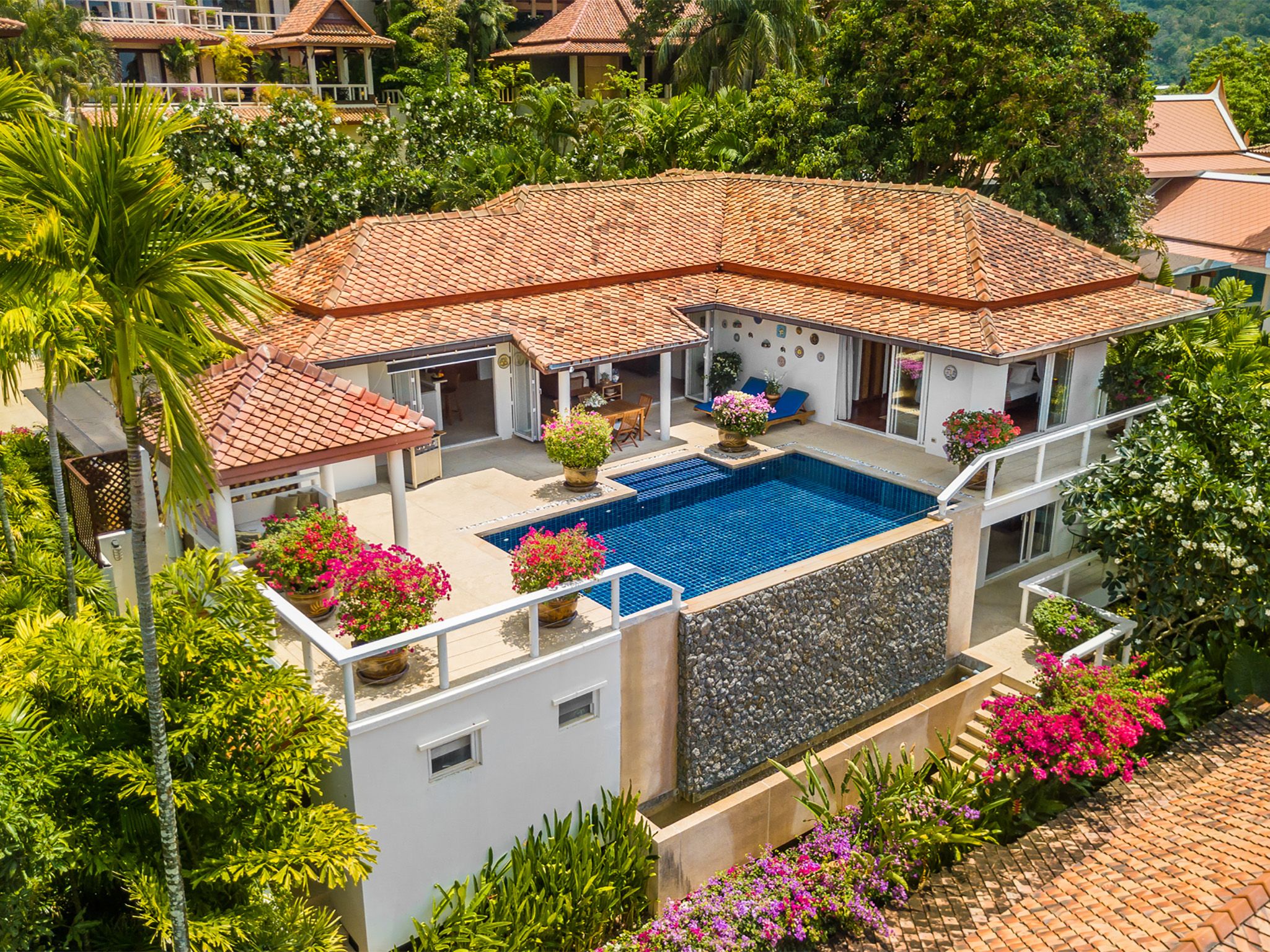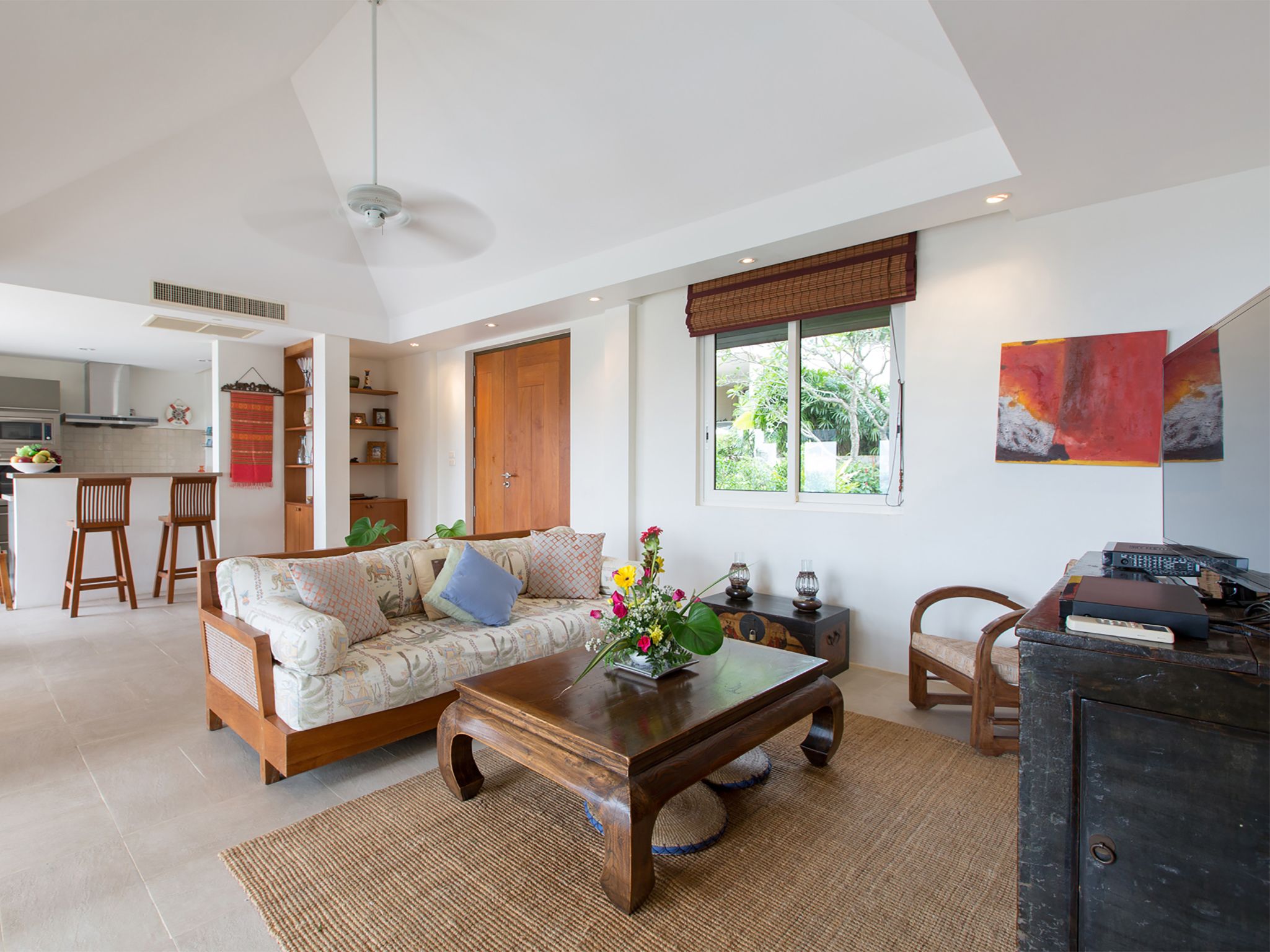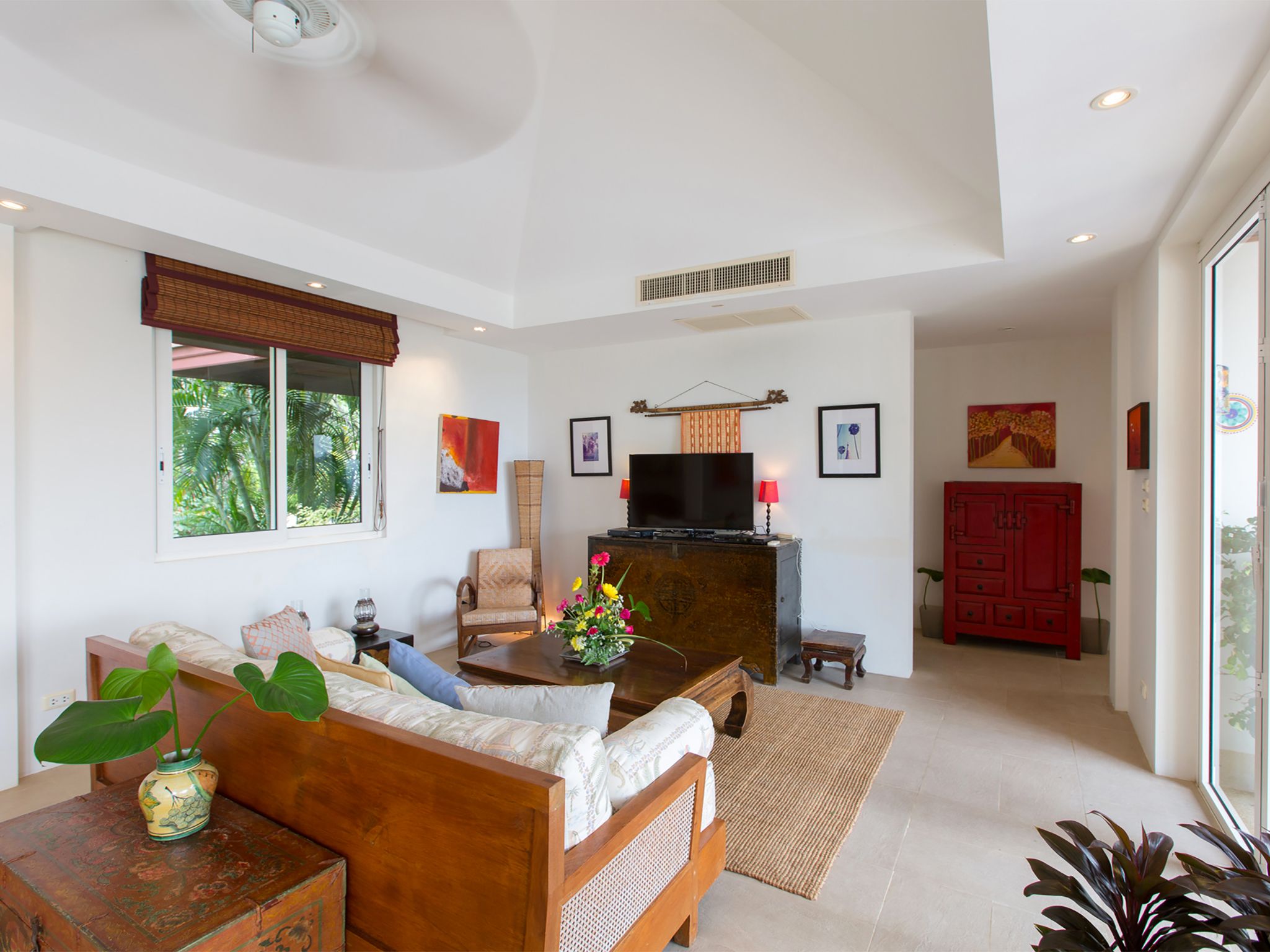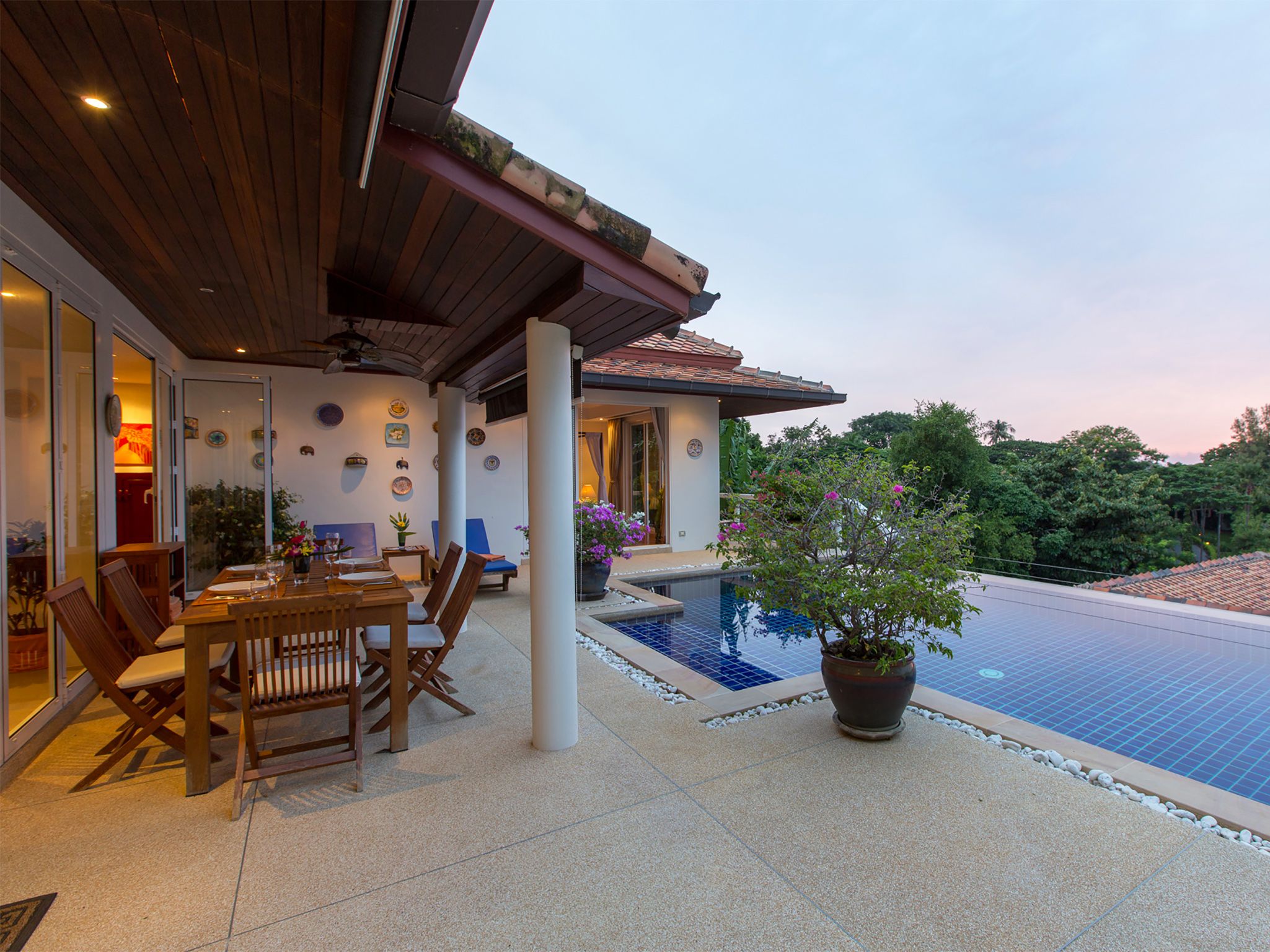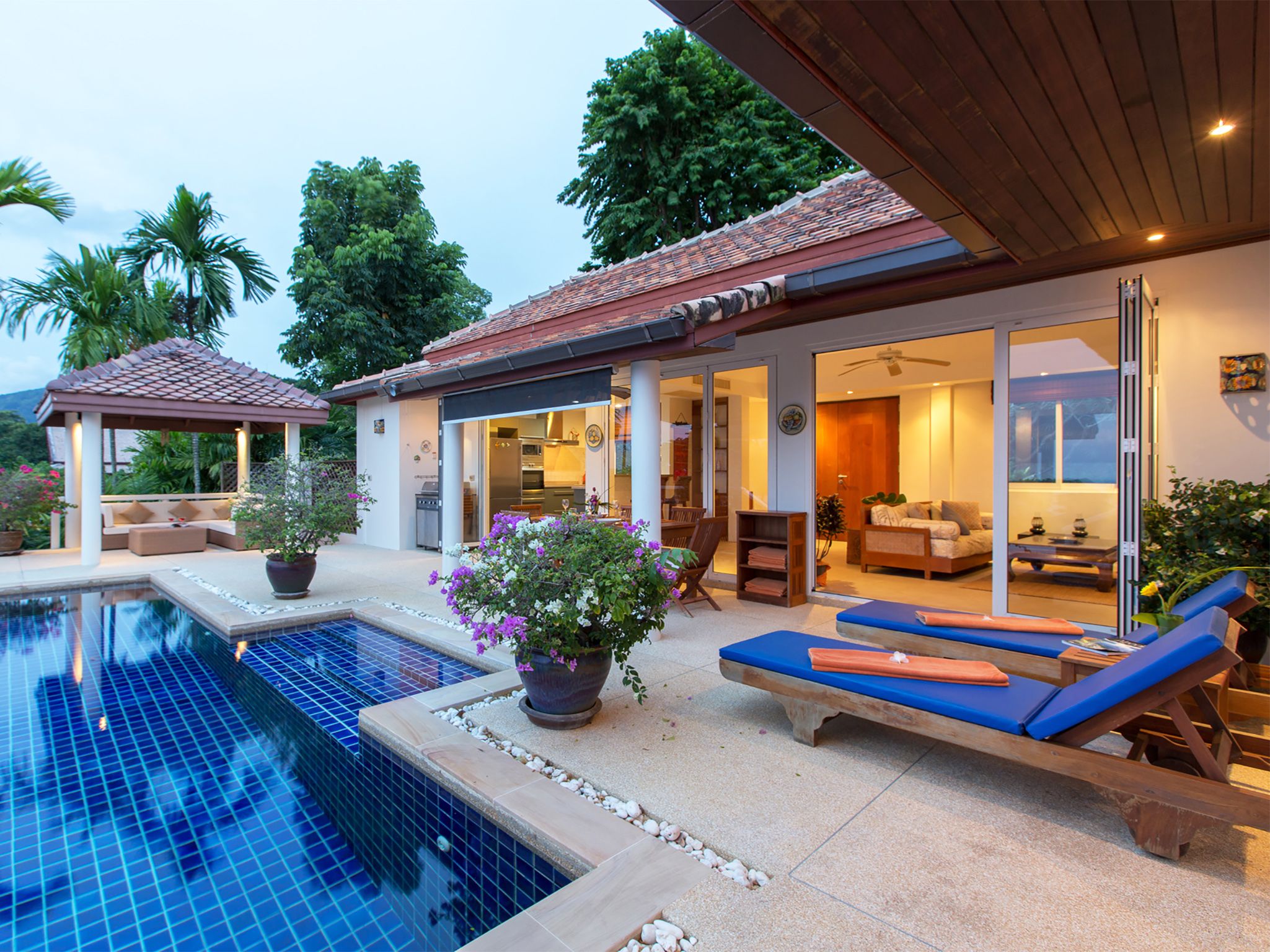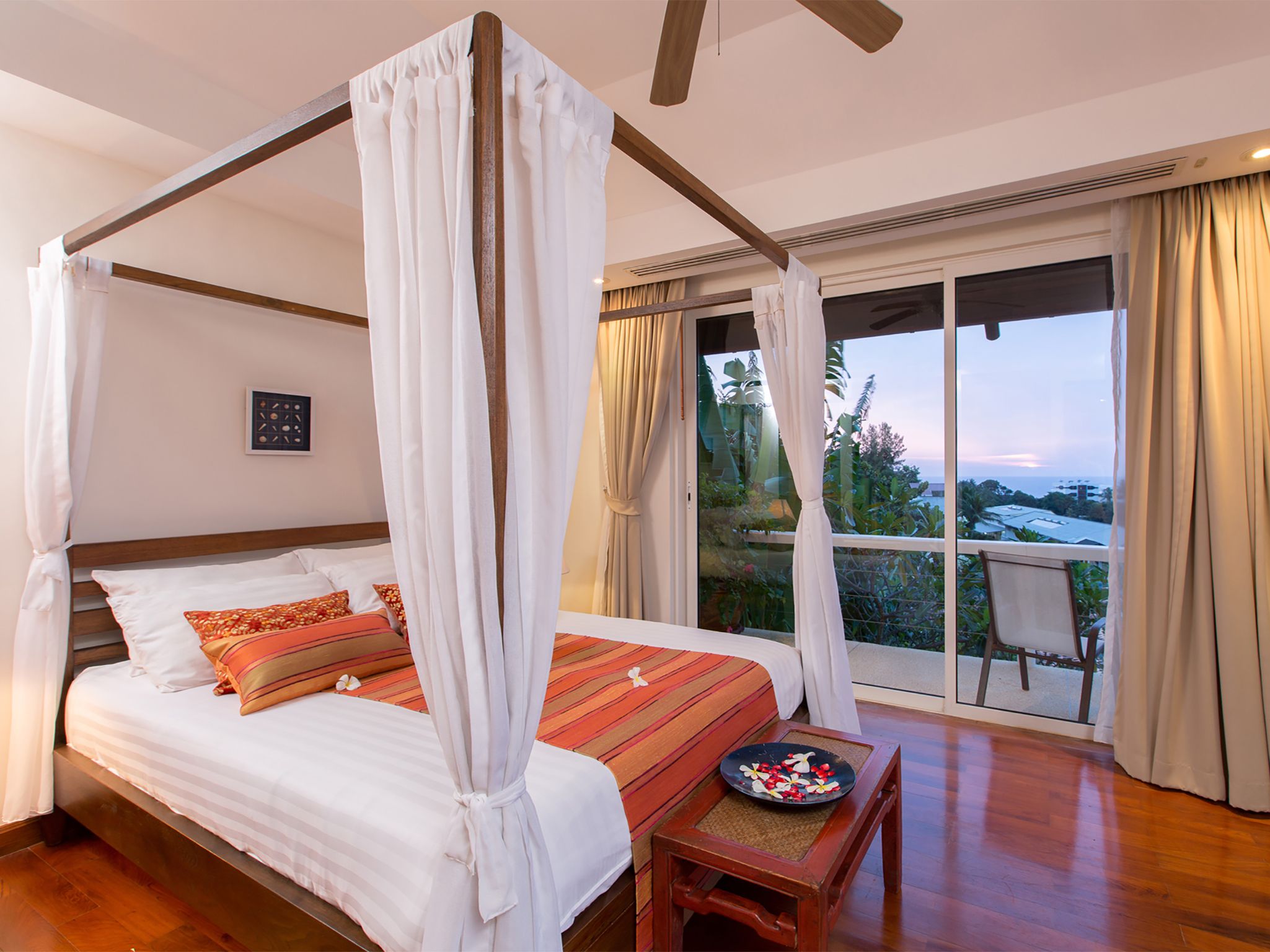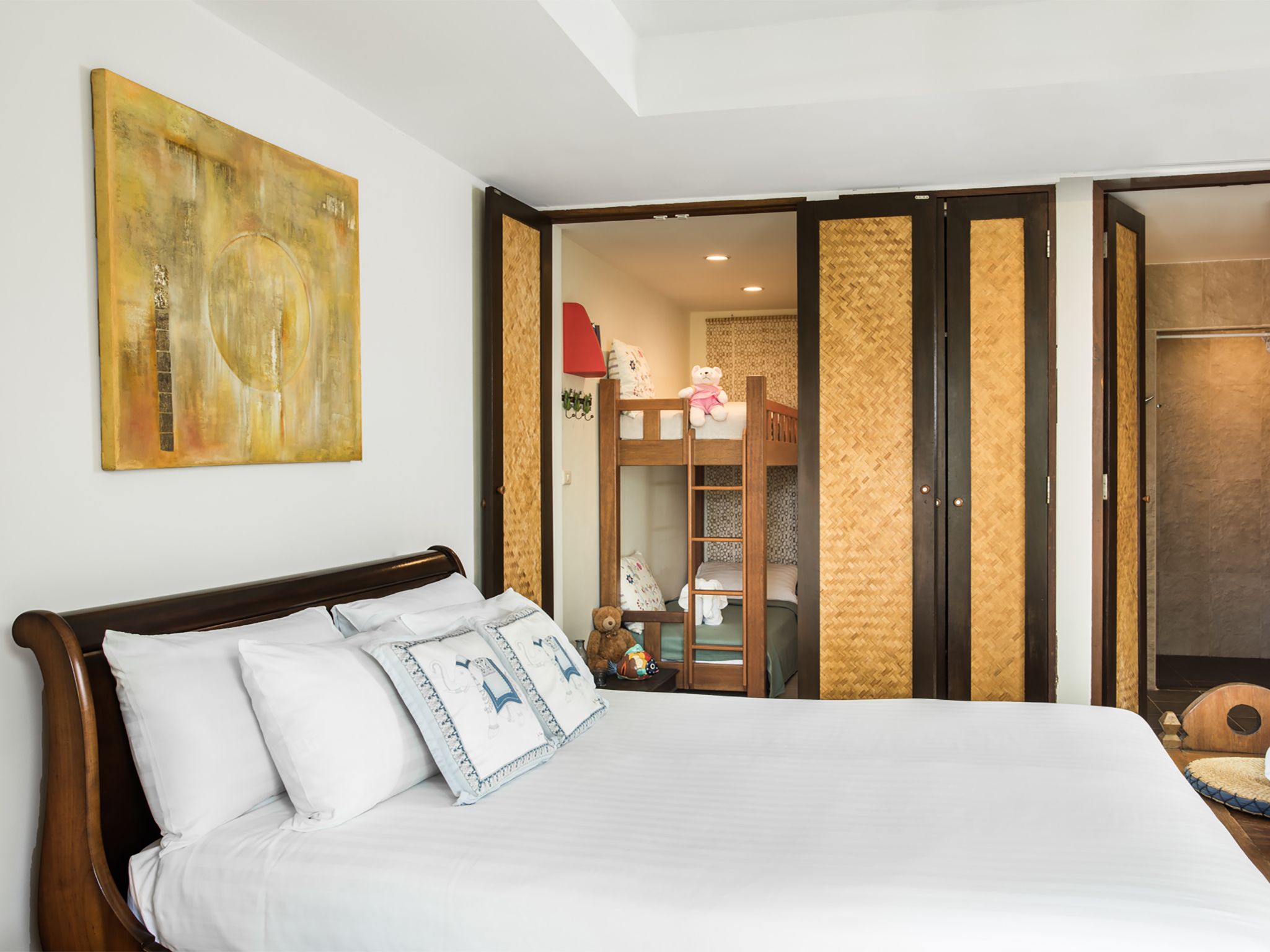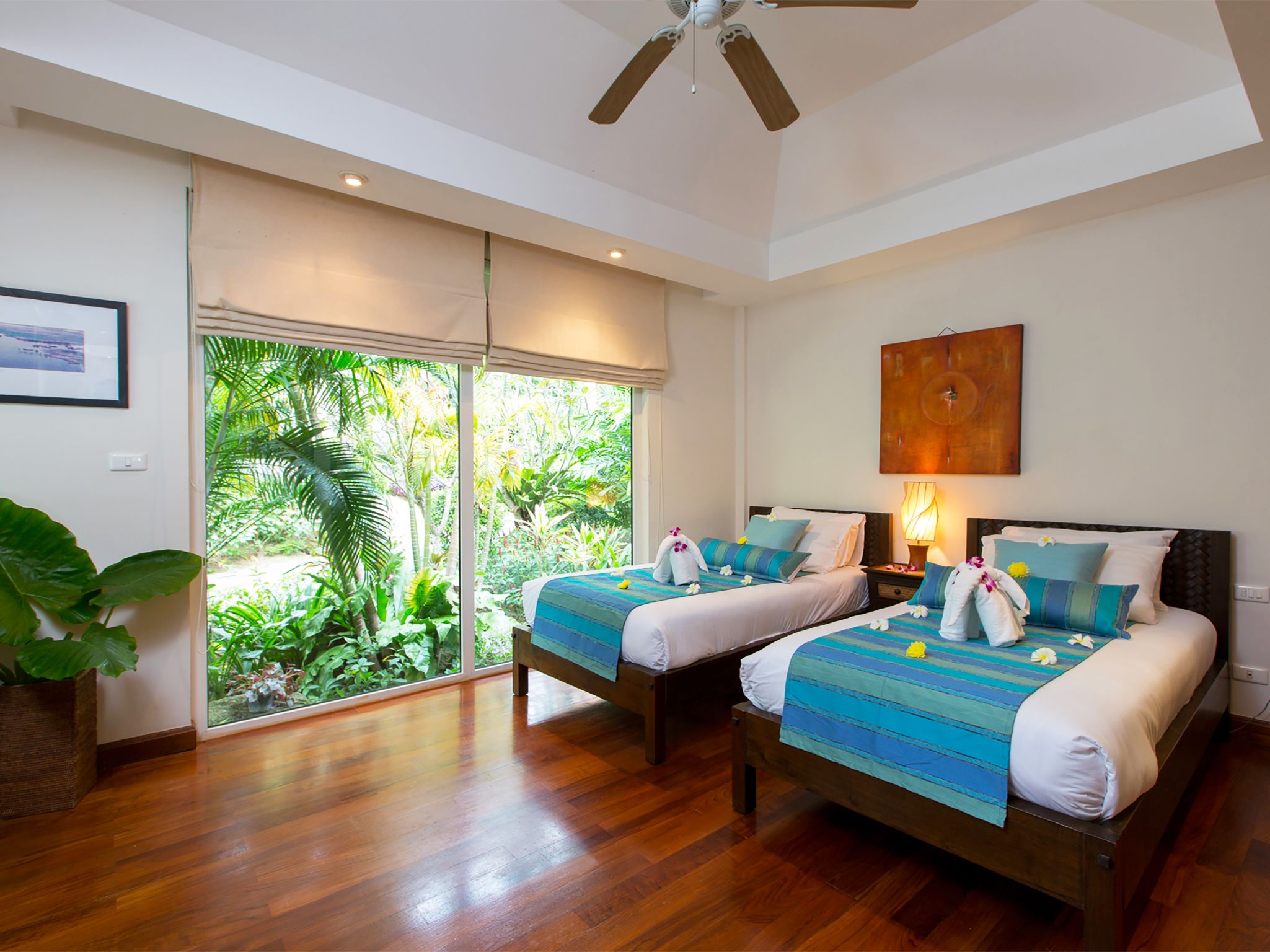 The stylish Villa Kata Moon is an idyllic escape for families or a small group looking to indulge in a private pool villa in Phuket. Situated within the prestigious Katamanda Estate, Villa Kata Moon is a well-designed villa featuring both Asian and European elements. Owned by Italians, the villa has been lovingly decorated and is spacious, bright and airy. Villa Kata Moon boasts a dazzling 8-meter infinity pool as well as endless sea views. The outdoor living area has a covered sala on the terrace as well as an outdoor dining area. It's the best place to enjoy a barbecue or an al fresco meal. Inside, the villa's kitchen is fully equipped and also features a charming breakfast bar. Located on ground level, the Master Bedroom is next to the infinity pool. There's a comfortable double bed, aesthetic wooden flooring and an en suite bathroom with rain shower. The Master Bedroom is air-conditioned and gives way to lovely views of the Andaman Sea. Both guest bedrooms are also located on the ground level. Fully furnished with spacious en suite bathrooms and rain showers. Guest Bedroom 1 has twin beds, floor-to-ceiling windows overlooking the garden and a comfortable vibe. Guest Bedroom 2 has a double bed, private terrace with epic garden views, and an adjoining hidden bunk room that can accommodate two children. Guests of Villa Kata Moon can enjoy exclusive access to the on-site clubhouse which includes a fitness center, tennis court and outdoor swimming pool. This luxury villa in Phuket is located within close proximity to both Kata and Kata Noi beaches as well as a variety of dining, entertainment and shopping options.
Kata rd., Karon, Muang-Phuket, Thailand.
https://www.google.com/maps/dir//9,+Katamanda,+48+%E0%B8%96%E0%B8%99%E0%B8%99+%E0%B8%81%E0%B8%B0%E0%B8%95%E0%B8%B0+%E0%B8%95%E0%B8%B3%E0%B8%9A%E0%B8%A5+%E0%B8%81%E0%B8%B0%E0%B8%A3%E0%B8%99+%E0%B8%AD%E0%B8%B3%E0%B9%80%E0%B8%A0%E0%B8%AD%E0%B9%80%E0%B8%A1%E0%B8%B7%E0%B8%AD%E0%B8%87%E0%B8%A0%E0%B8%B9%E0%B9%80%E0%B8%81%E0%B9%87%E0%B8%95+%E0%B8%A0%E0%B8%B9%E0%B9%80%E0%B8%81%E0%B9%87%E0%B8%95+83100/@7.811315,98.2973489,17z/data=!4m8!4m7!1m0!1m5!1m1!1s0x305025f2d38d1977:0x2e3f48a216fe4aab!2m2!1d98.2995368!2d7.8113035
Infinity pool, Parking area, BBQ area.
Kata beach and Karon beach view.
Perfect for surfing at Kata beach.
Enquiry
Contact our villa consultant for more information via the form below.