Katamanda – Villa Makata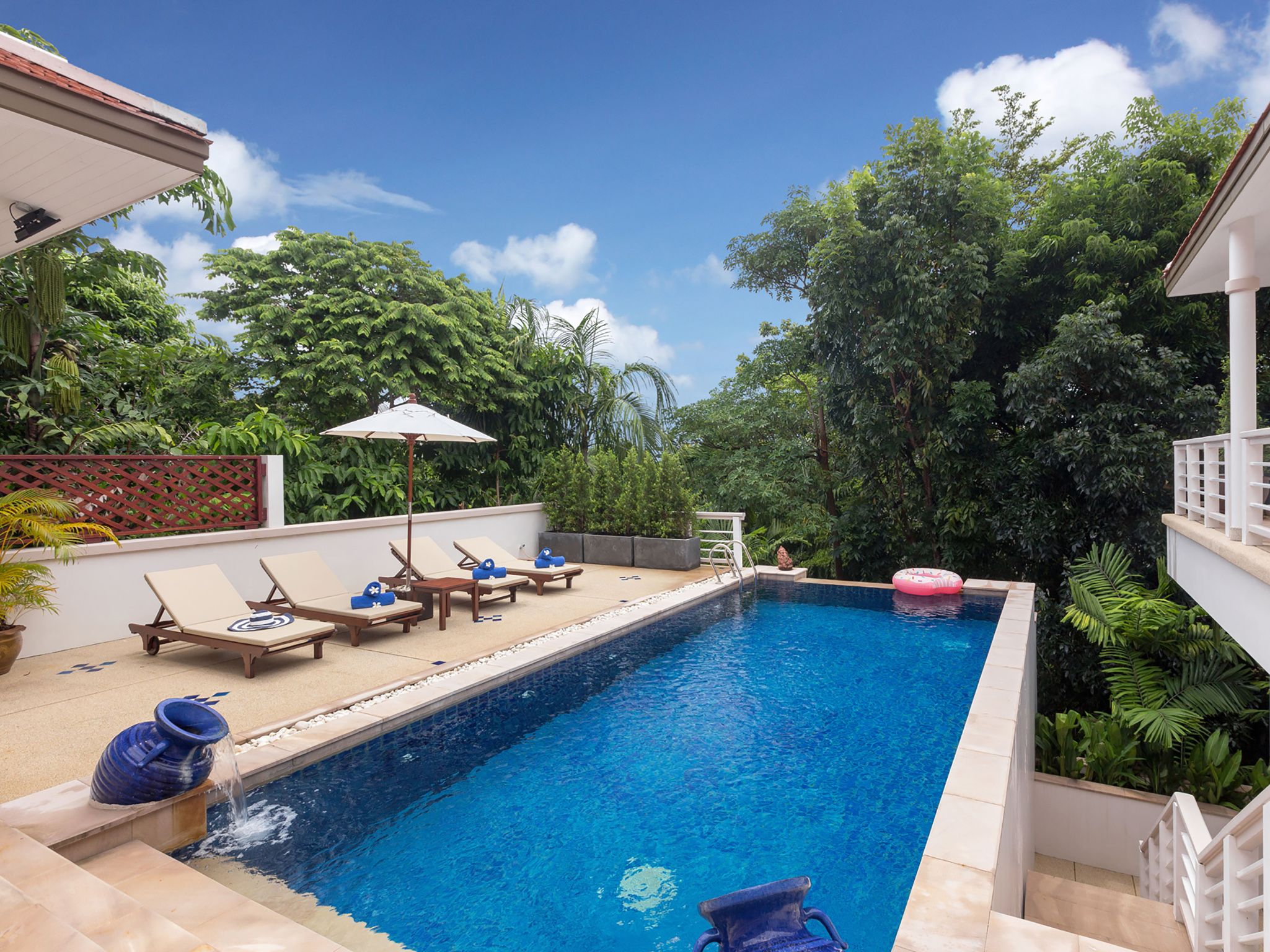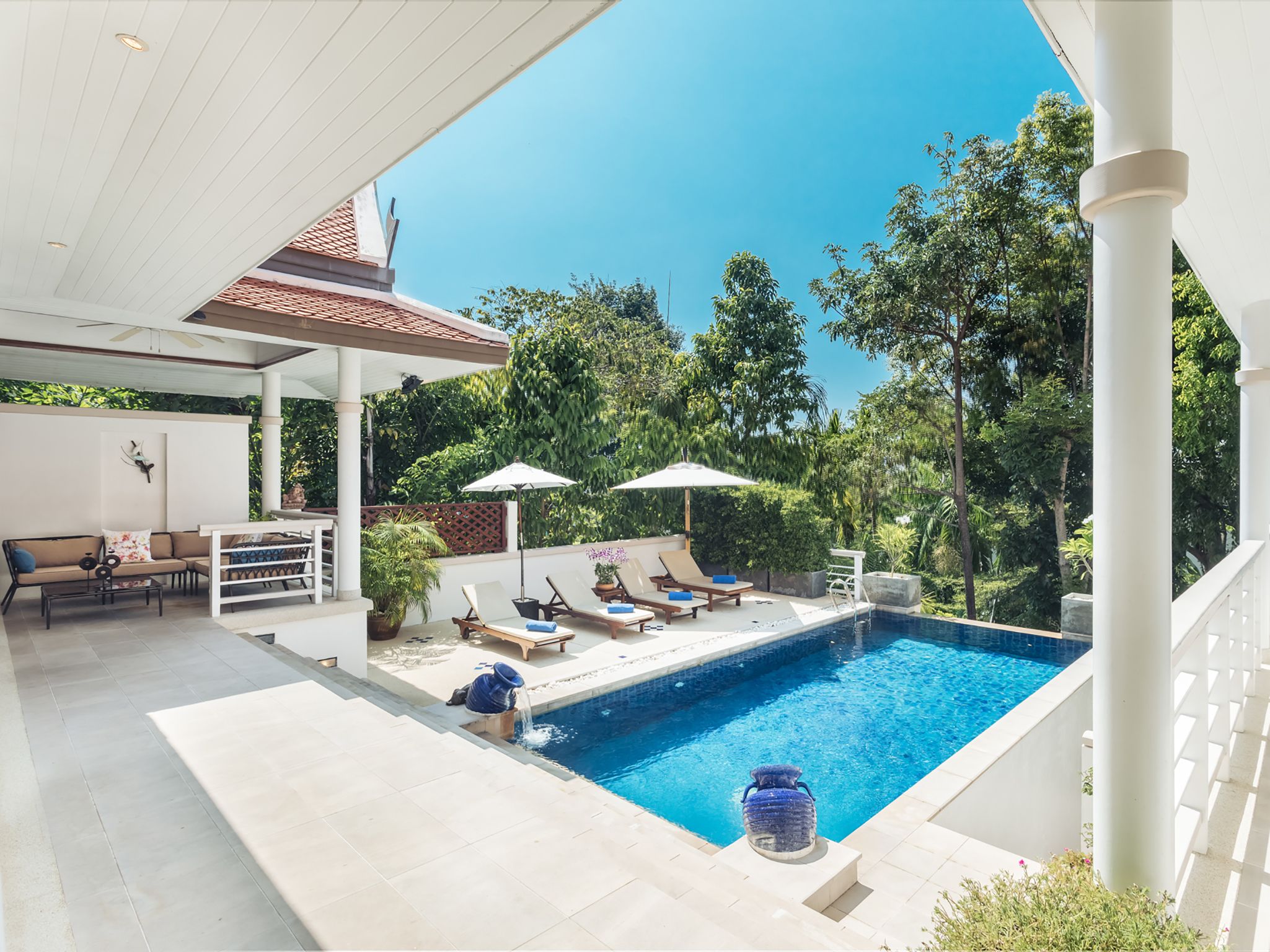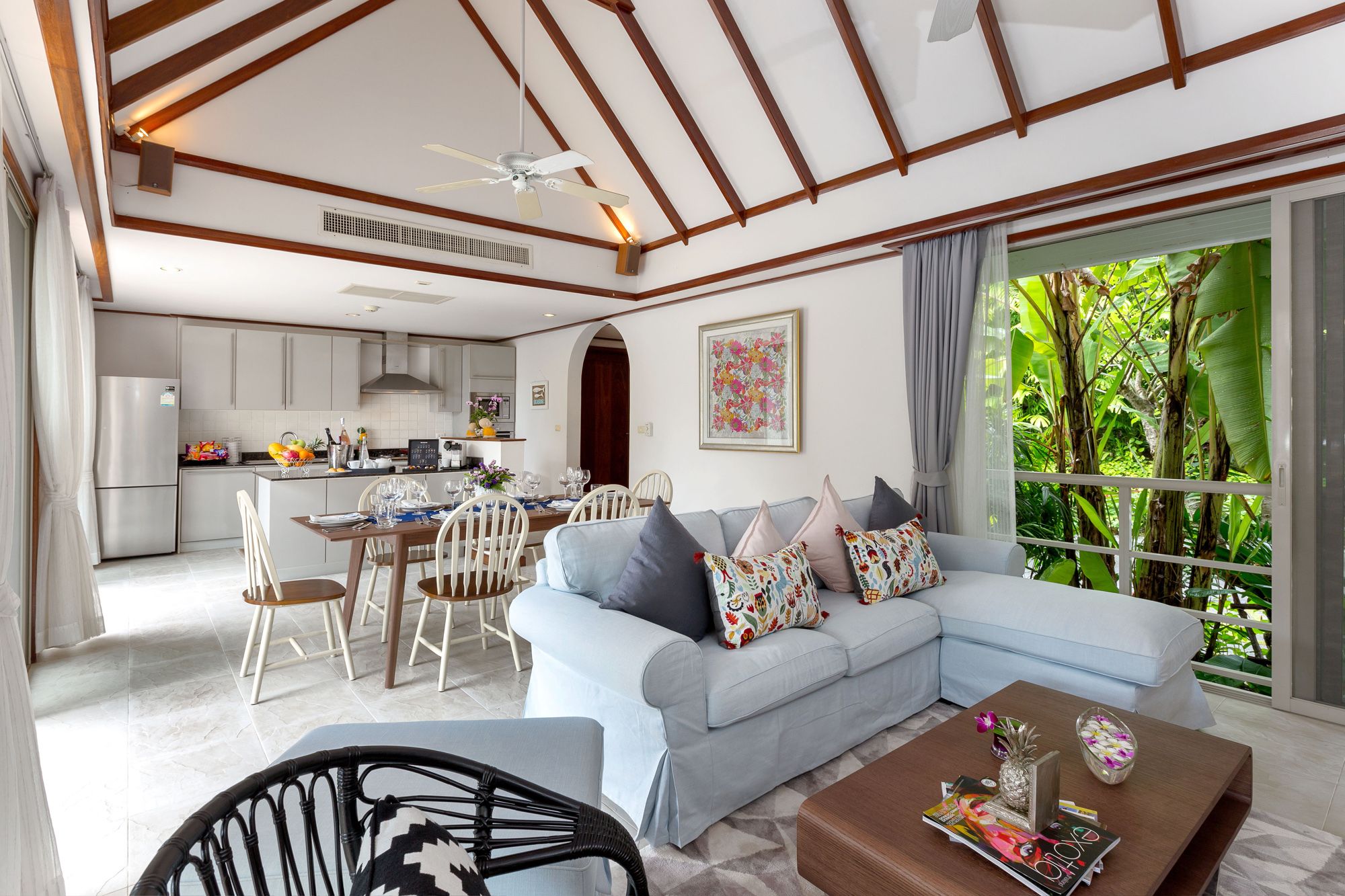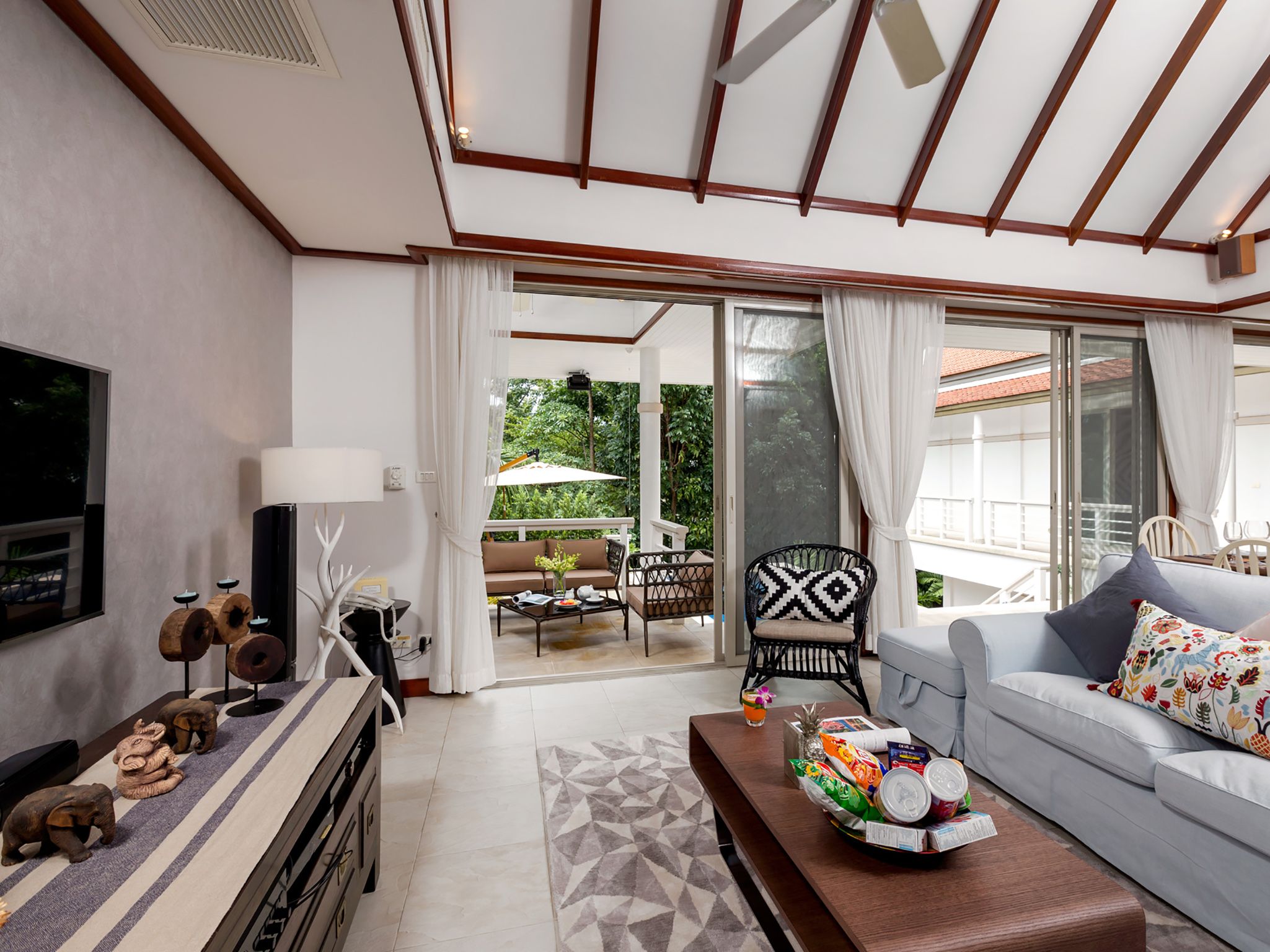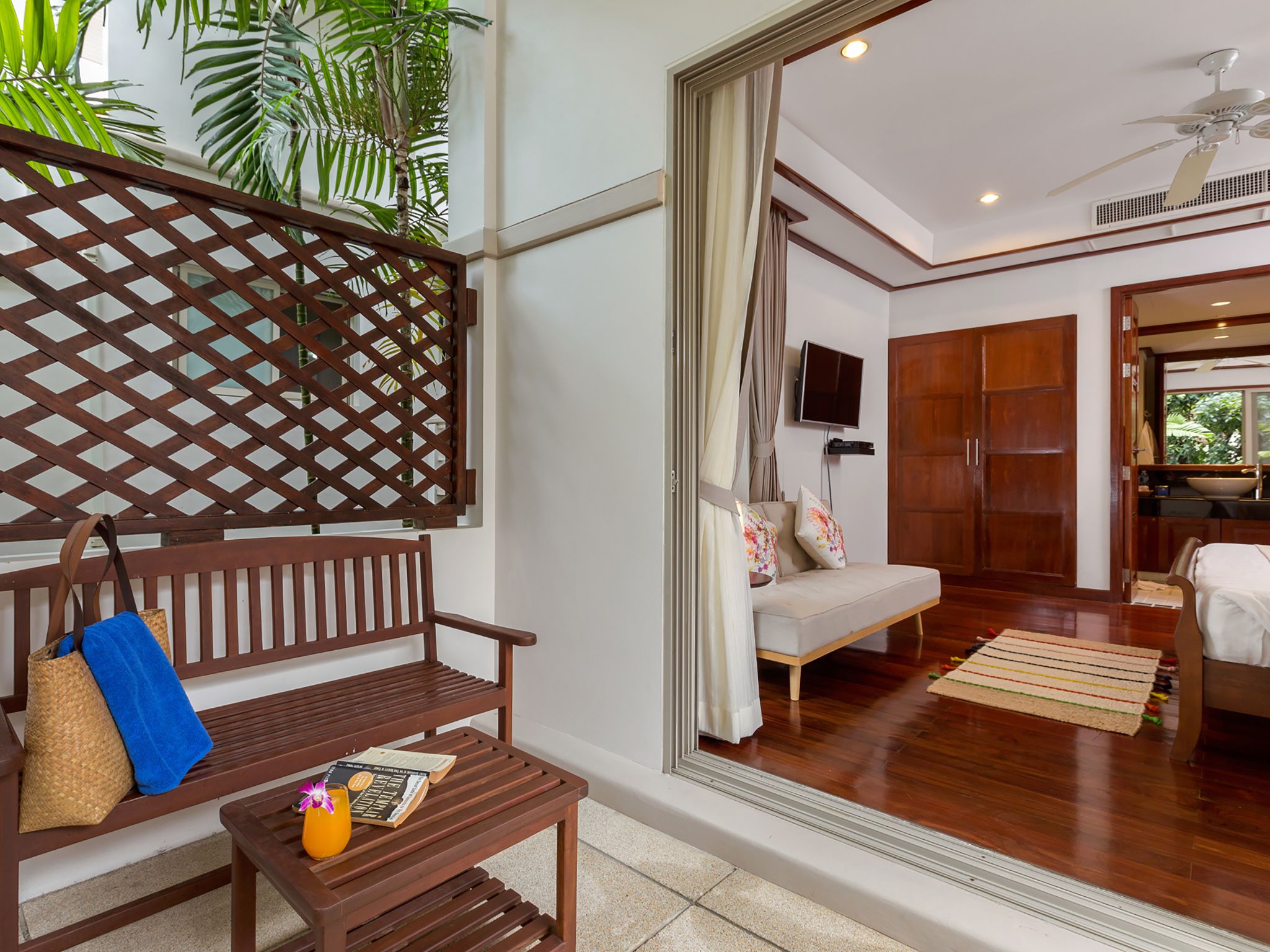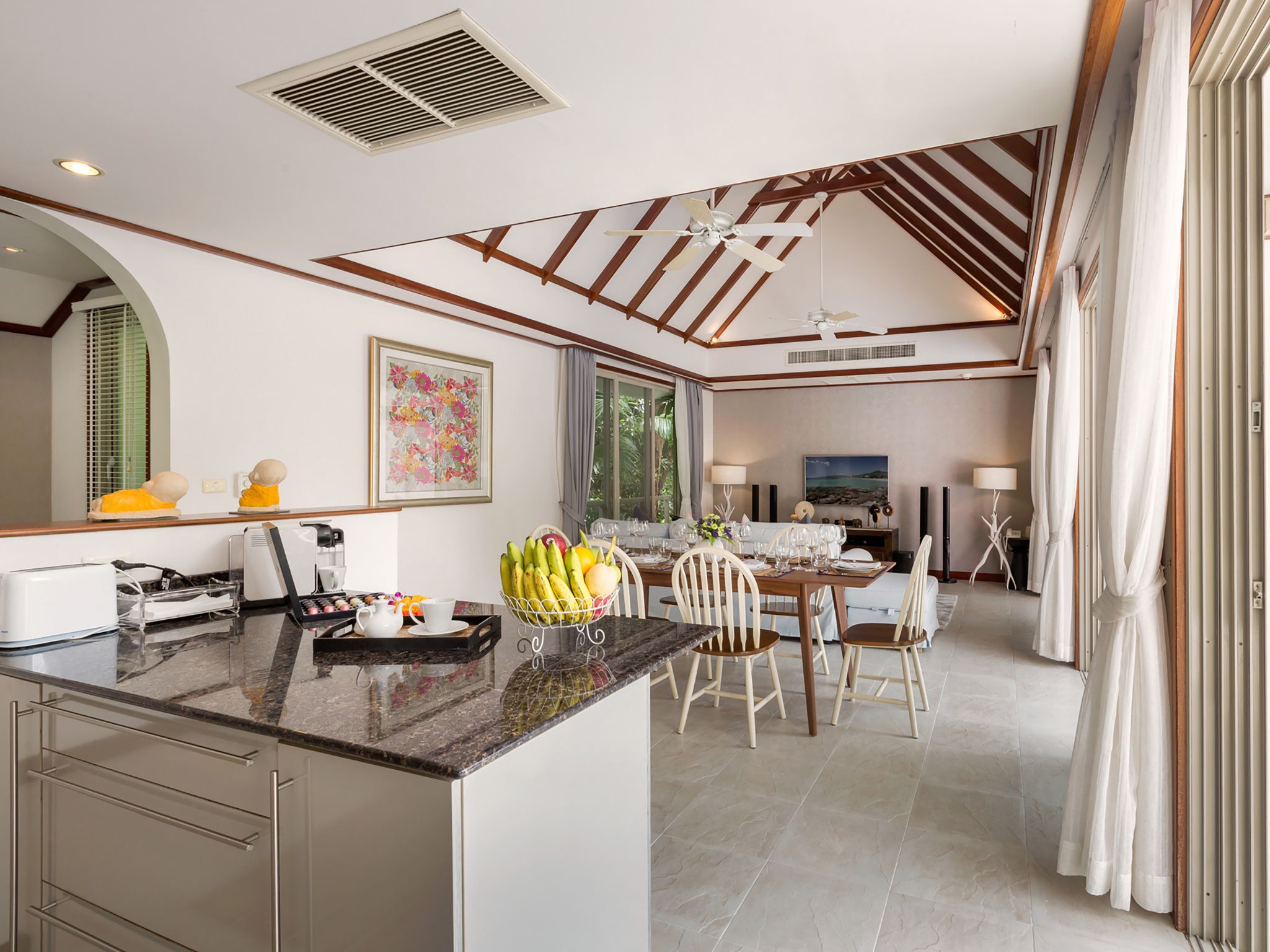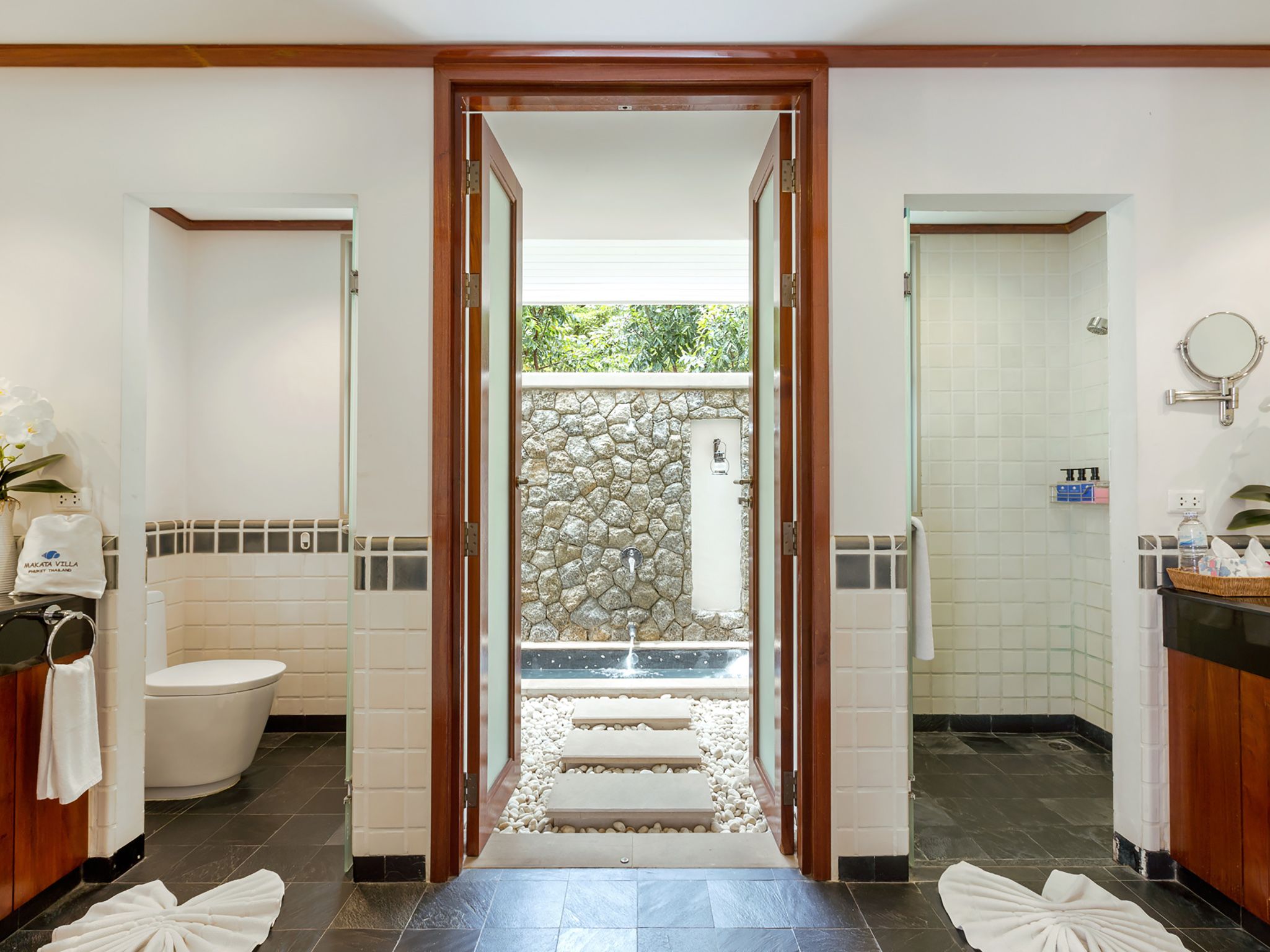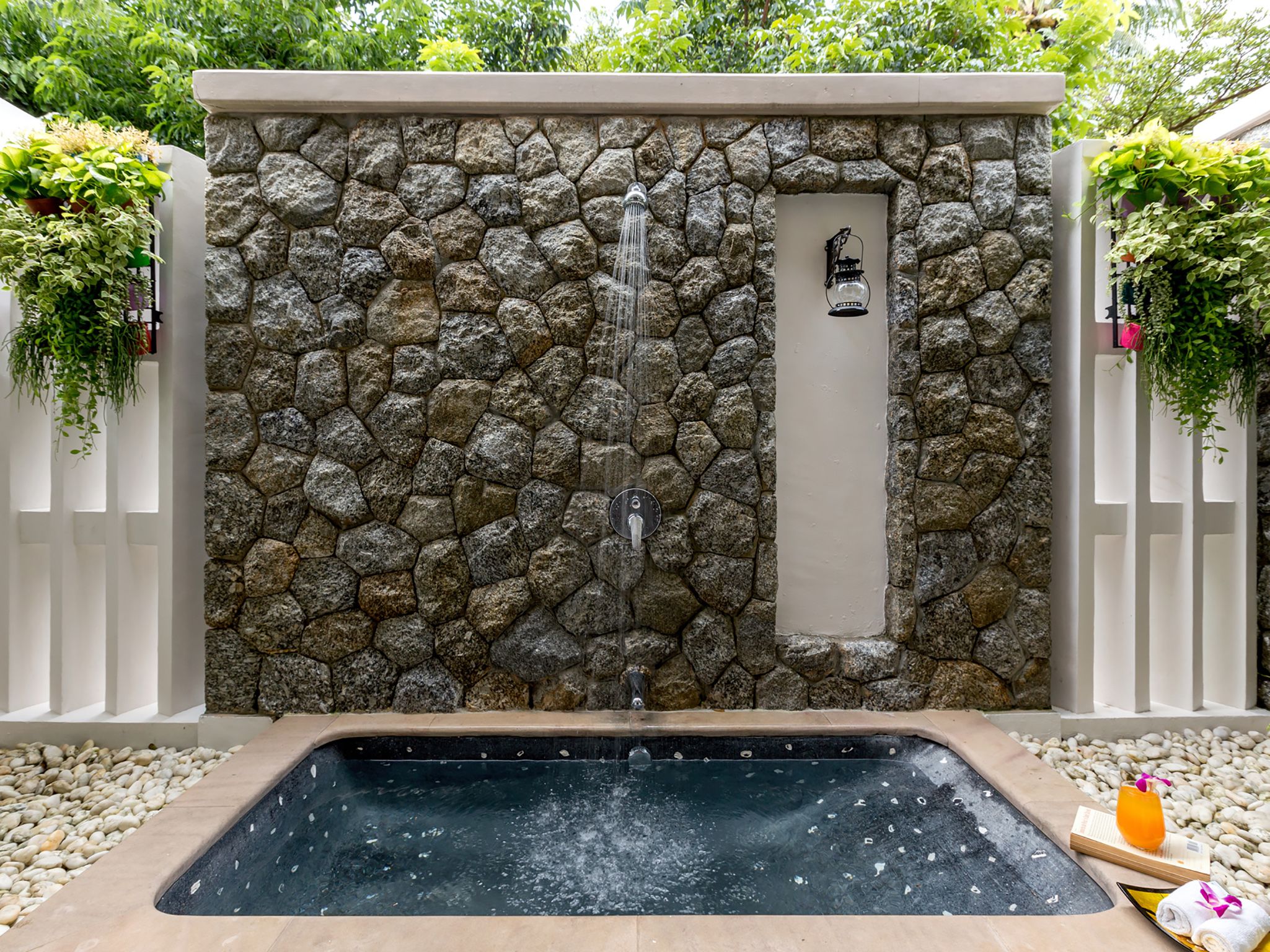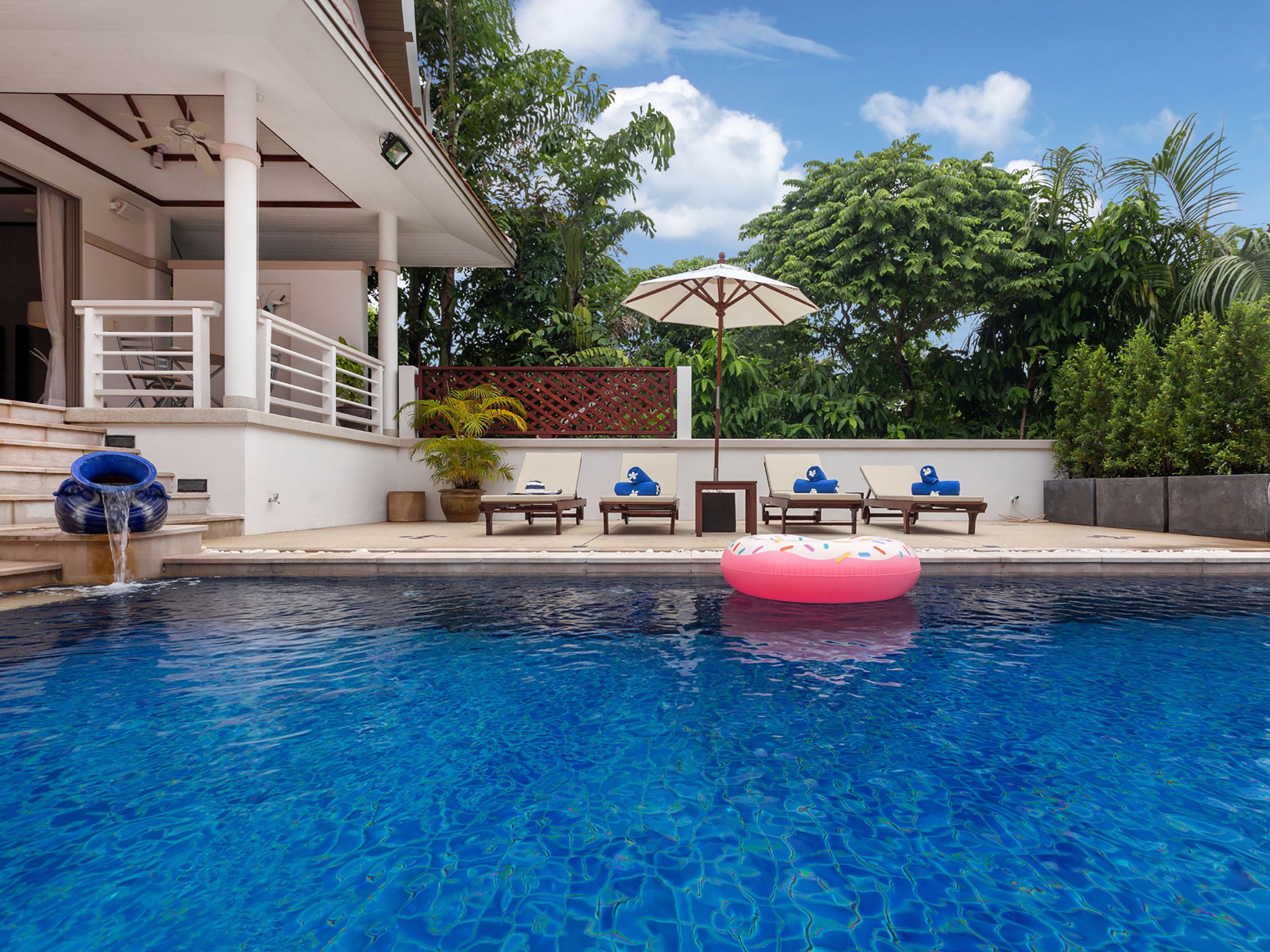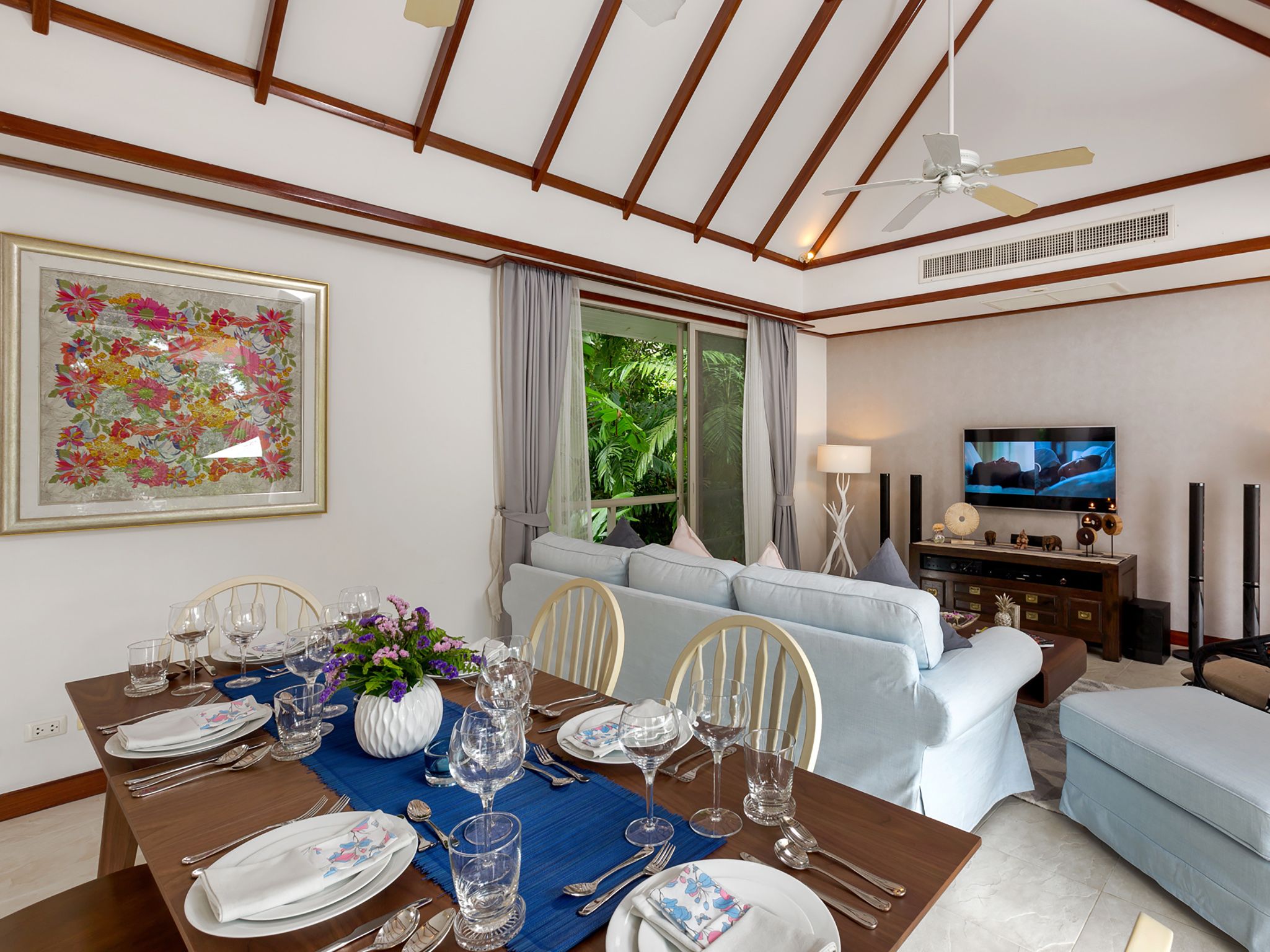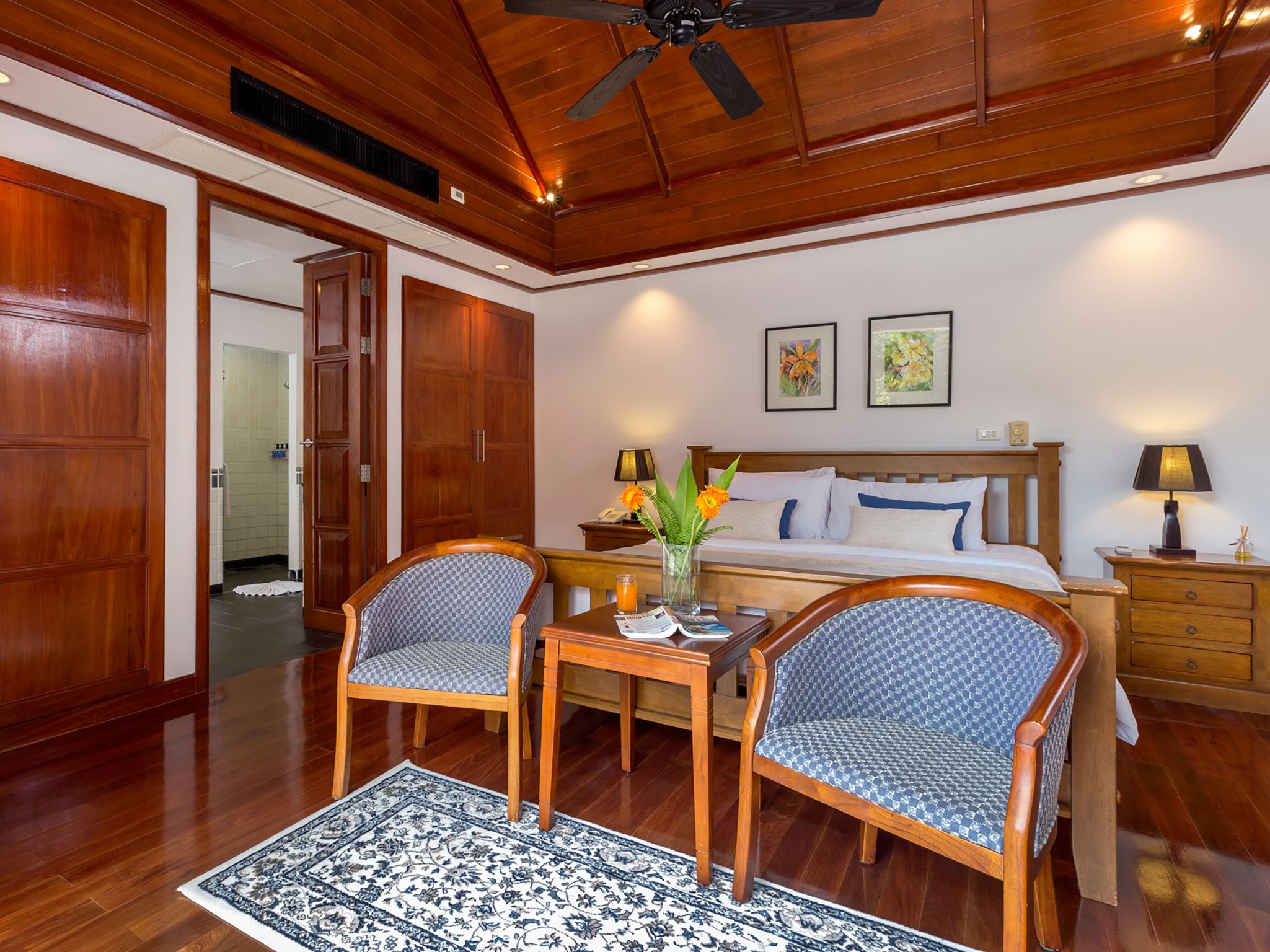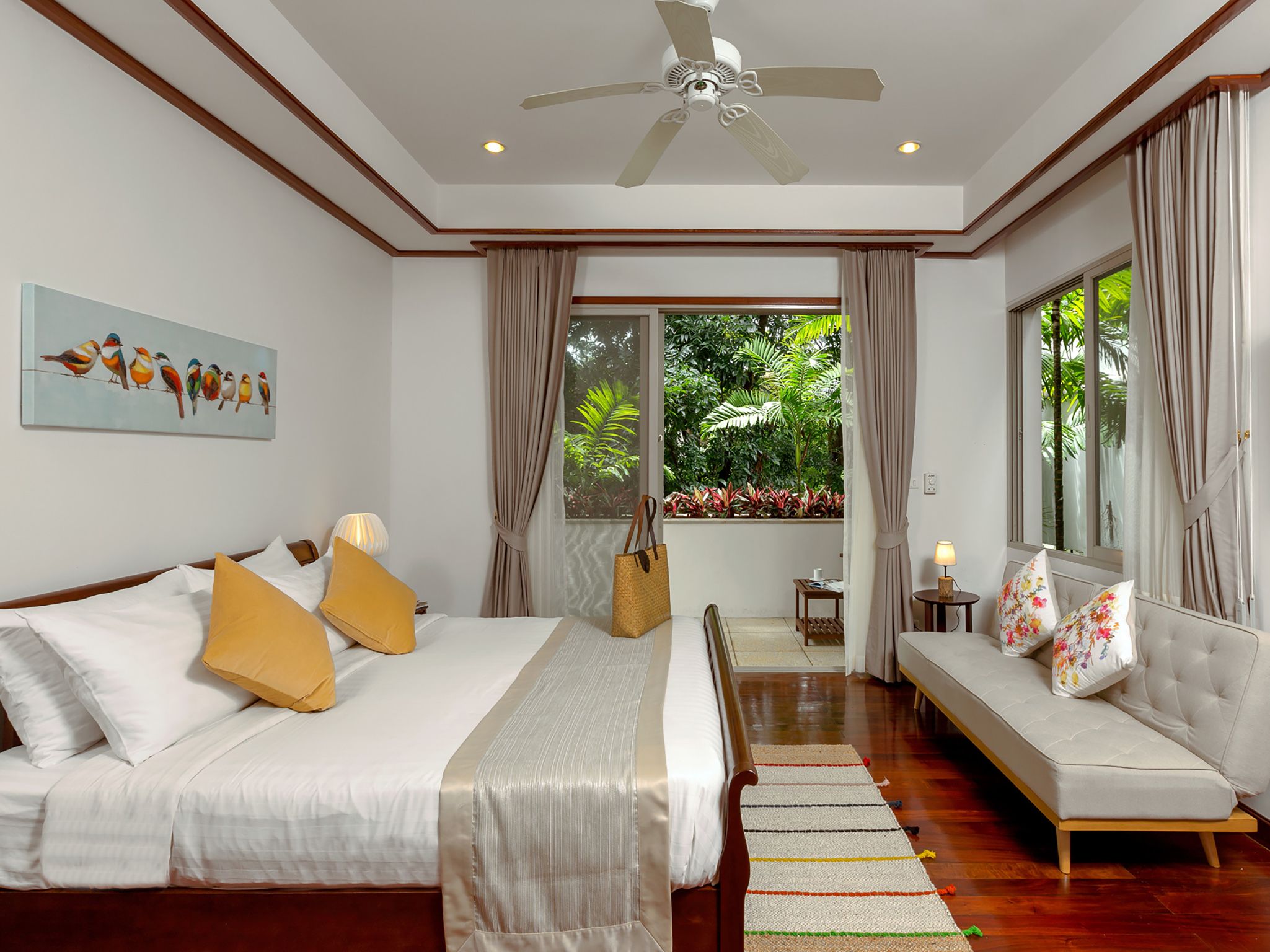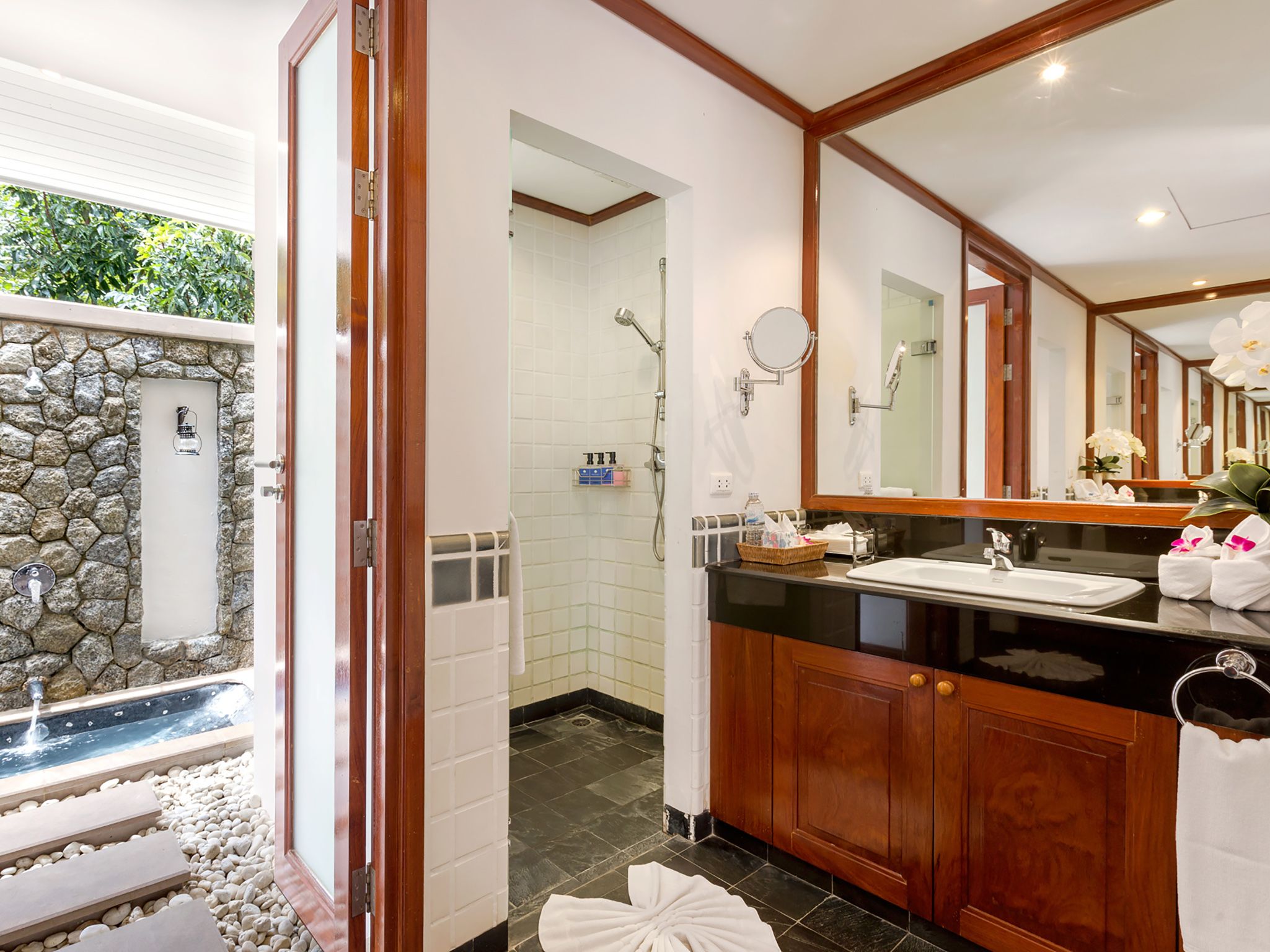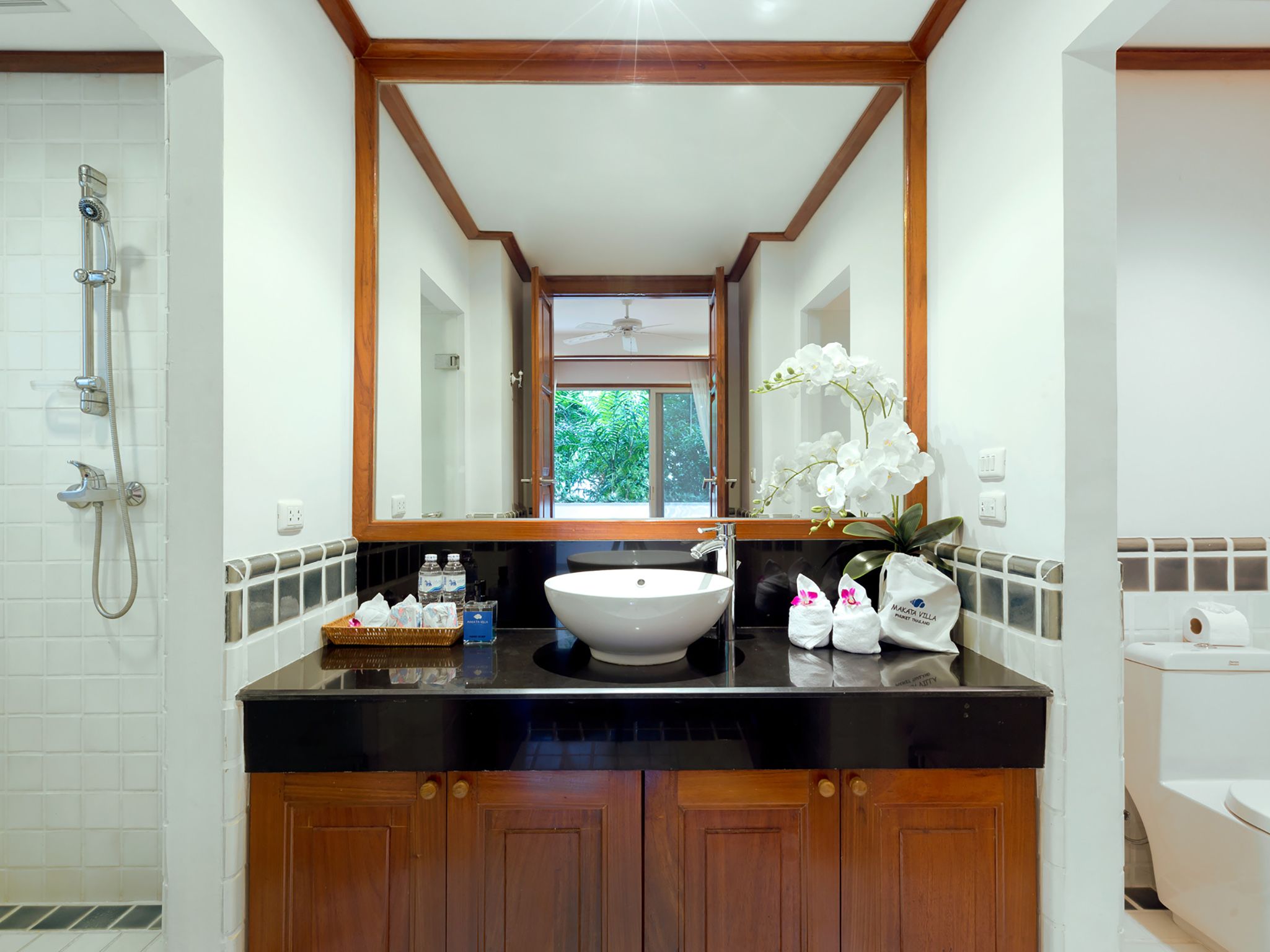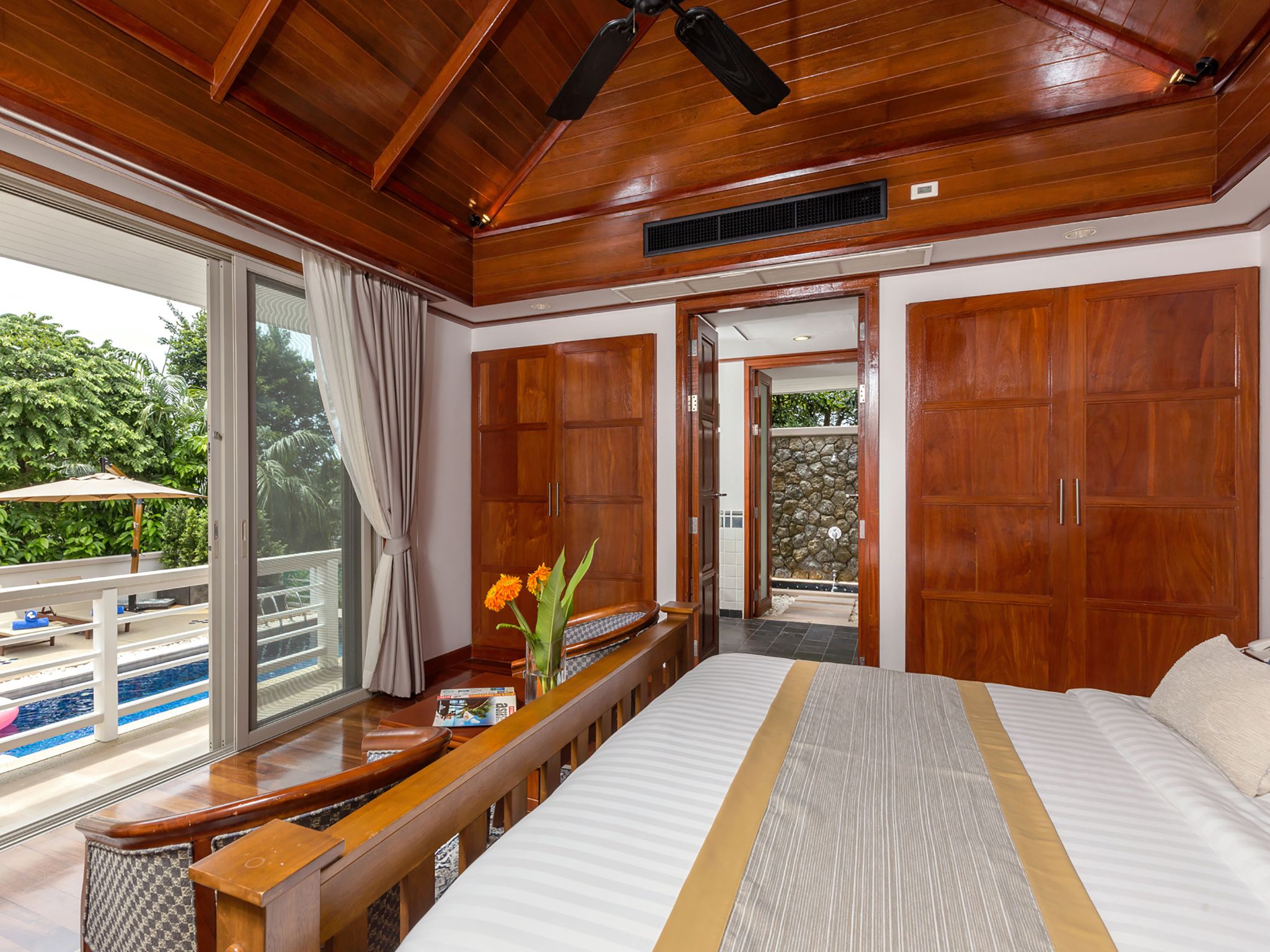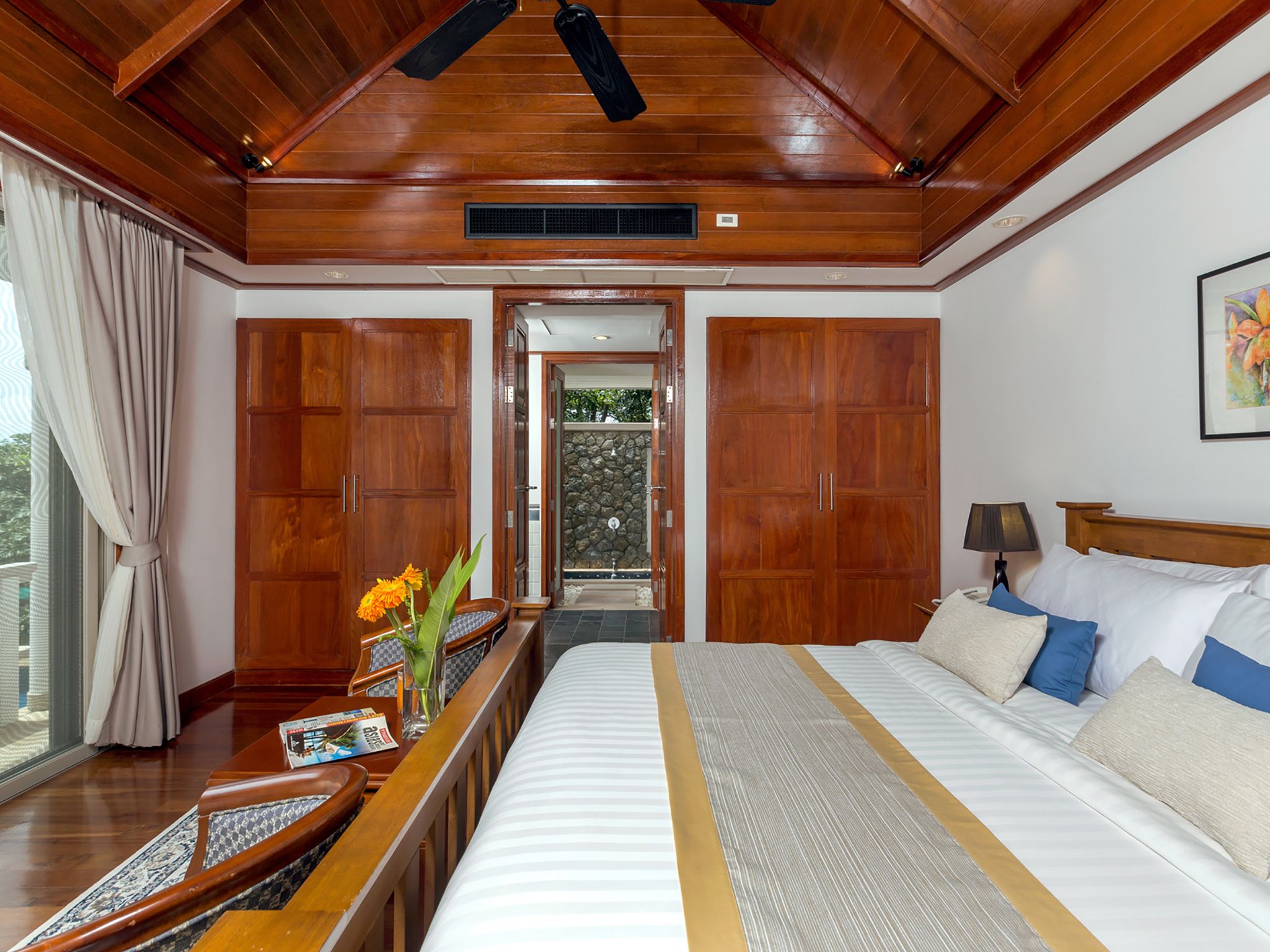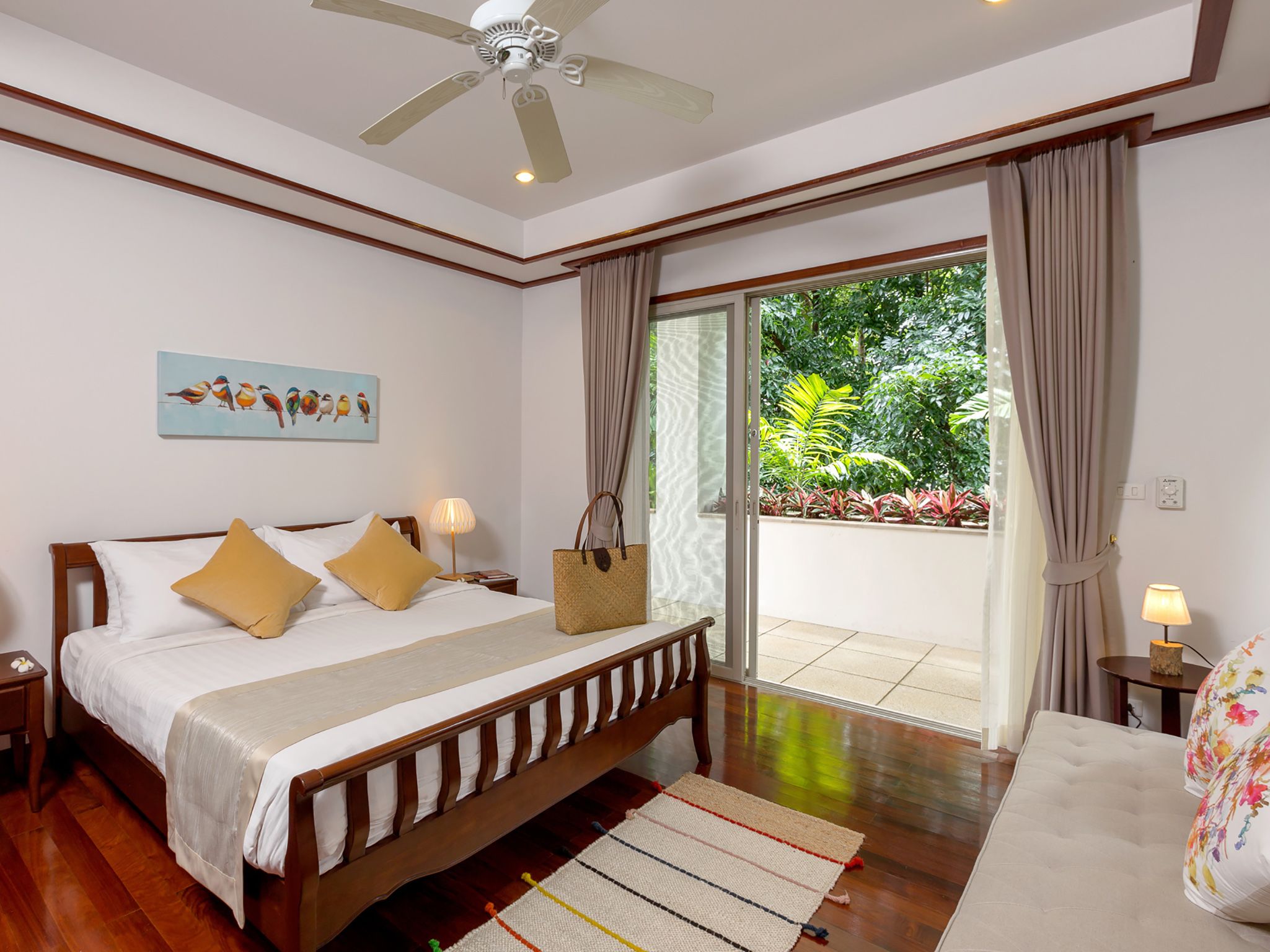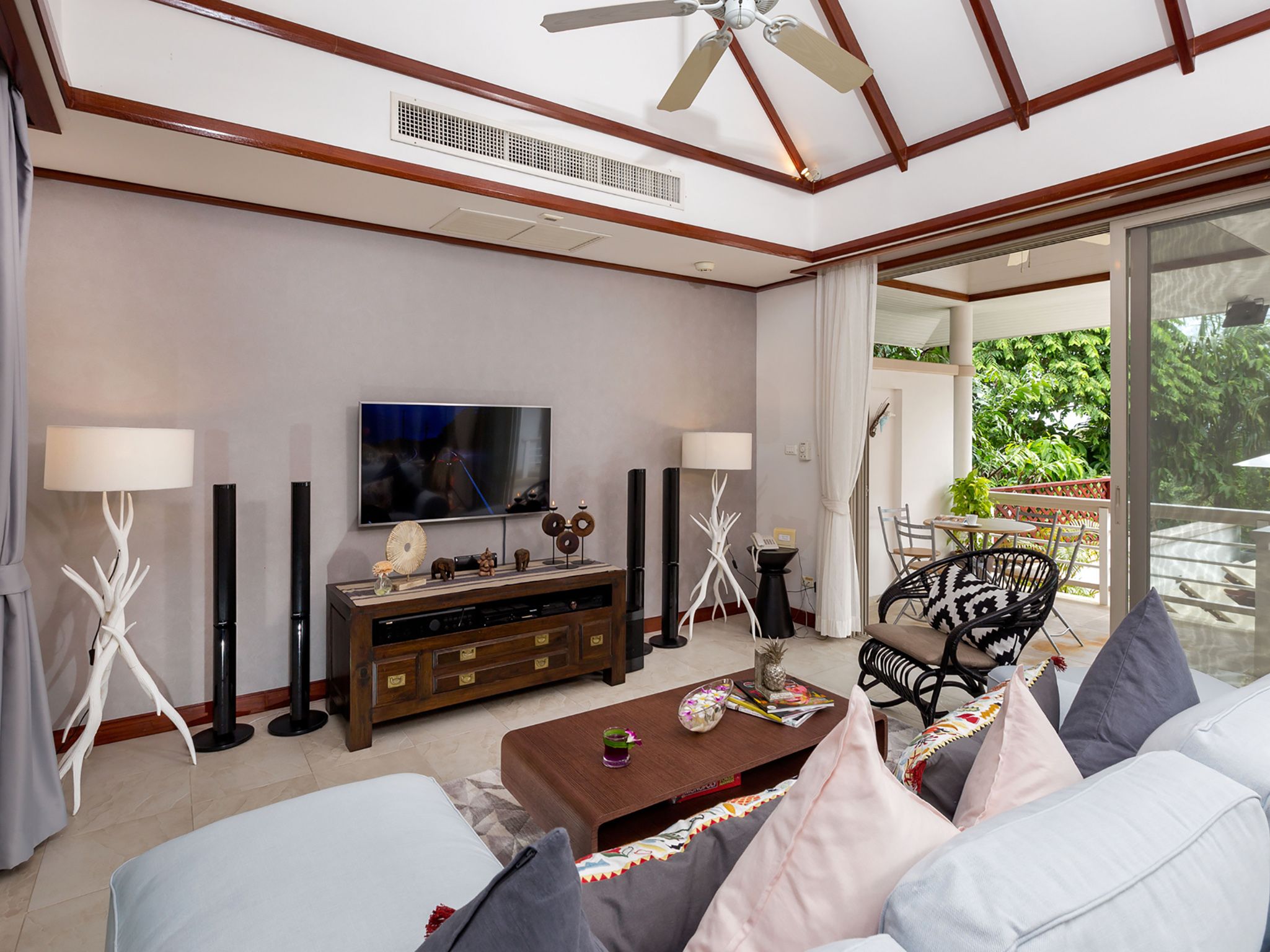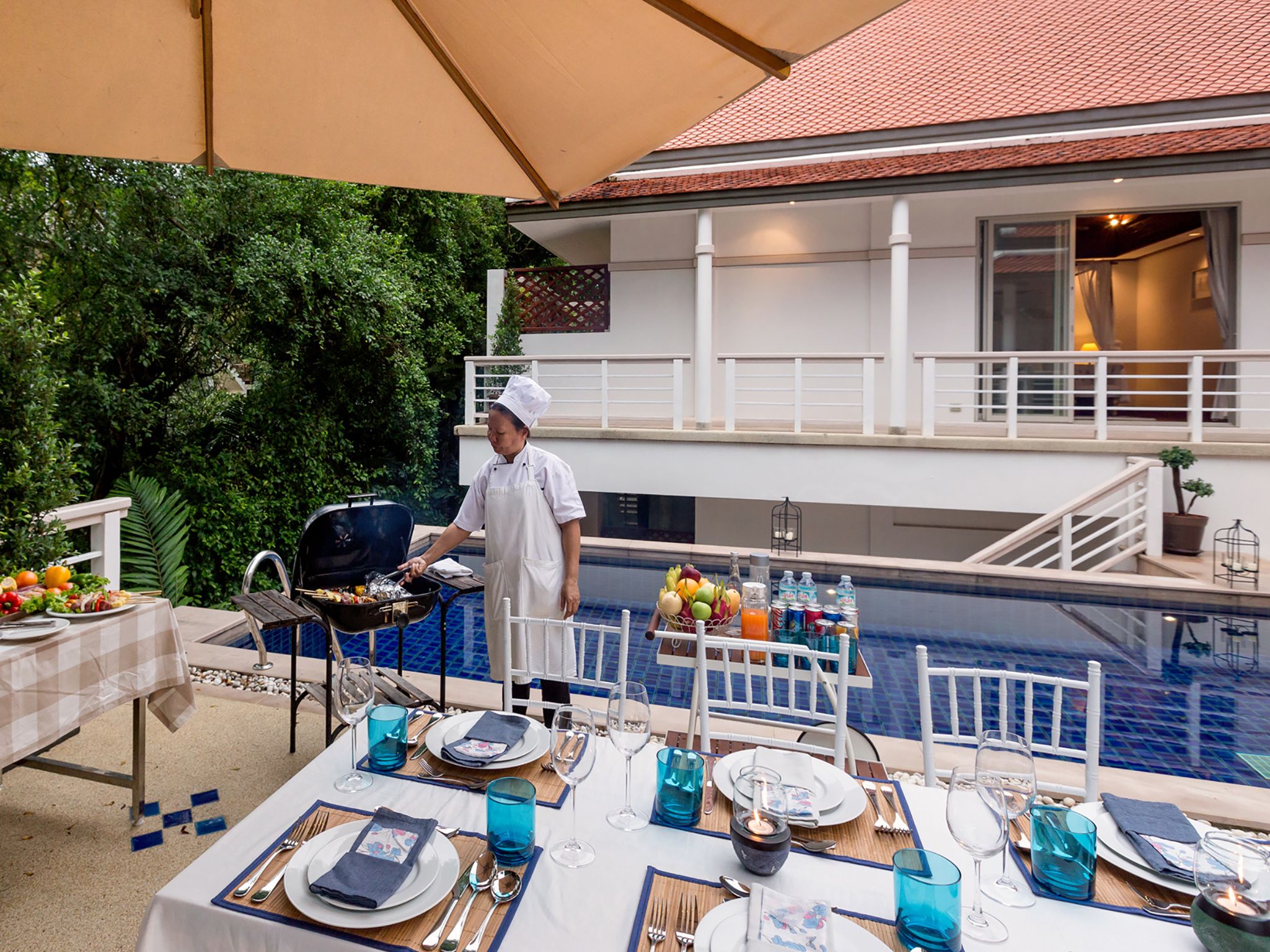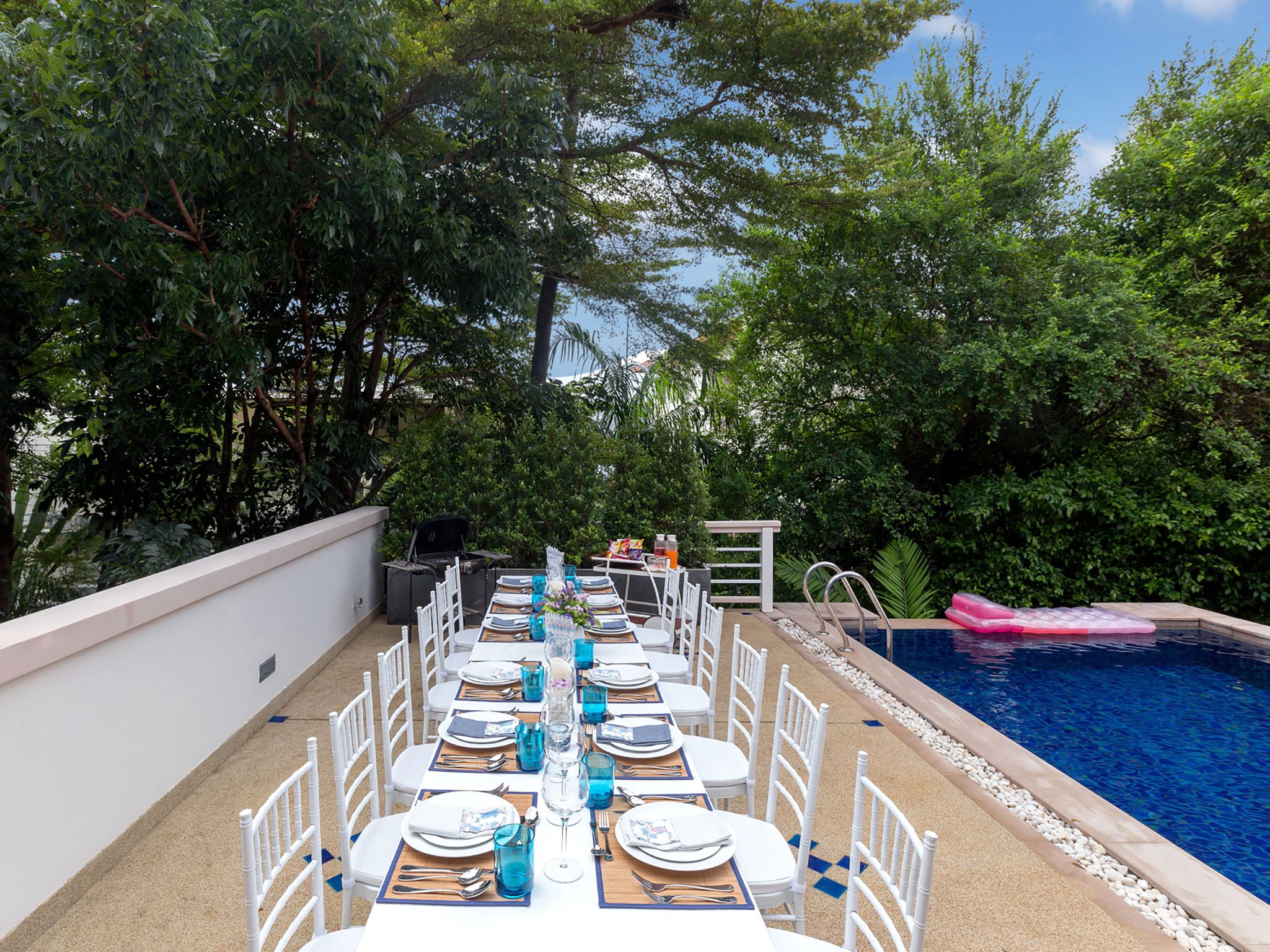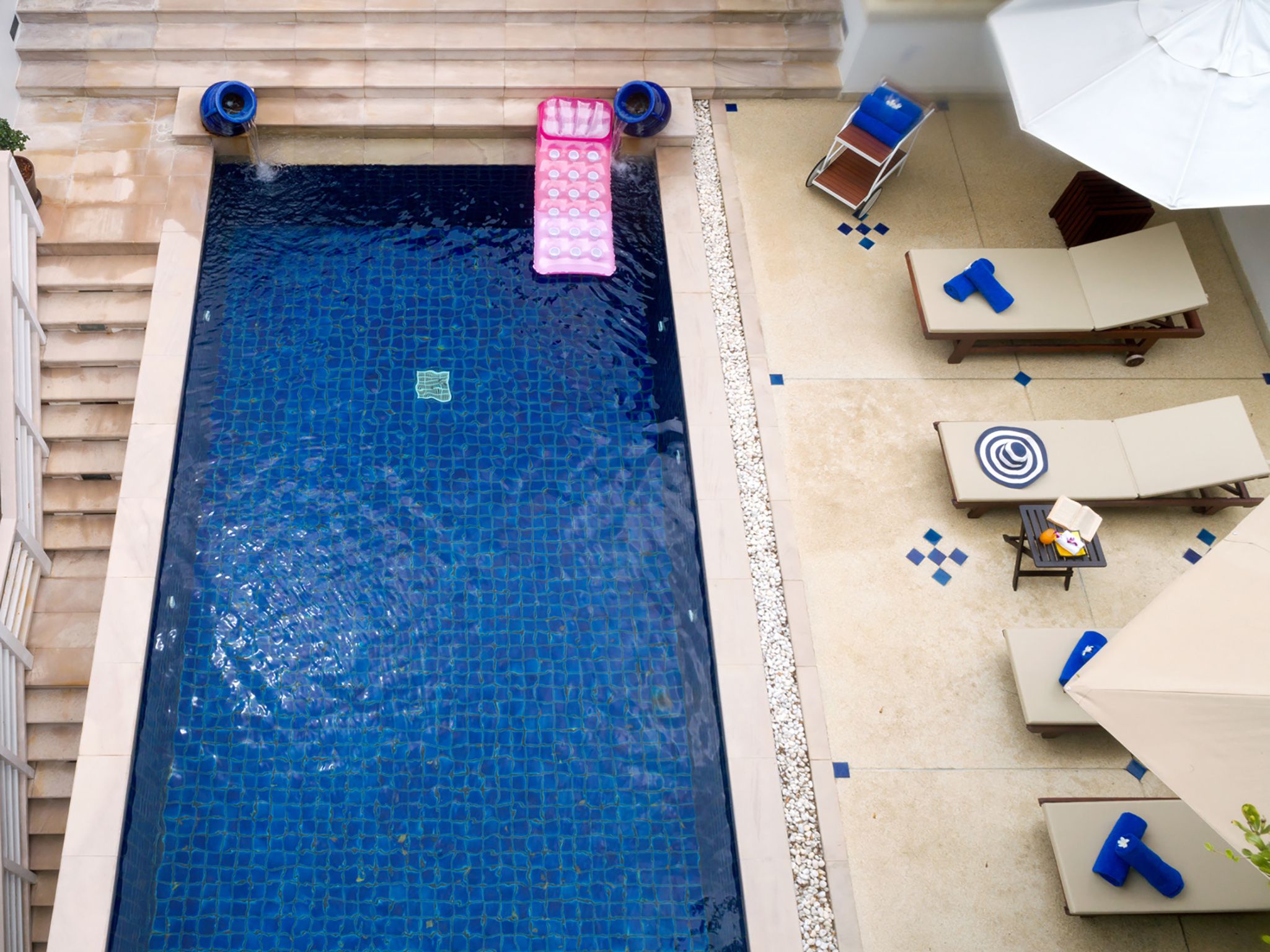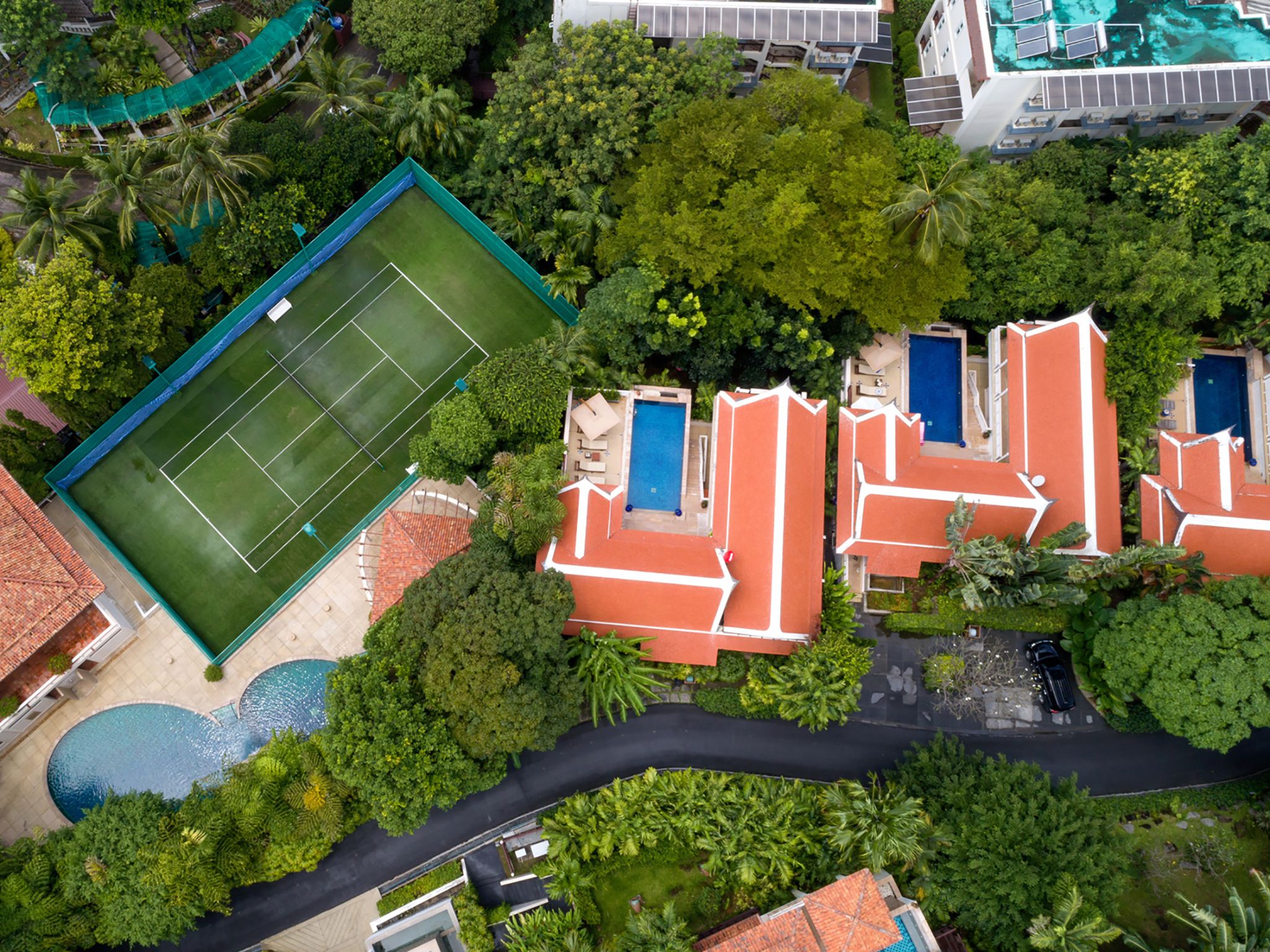 Villa Makata is located within walking distance to Kata Noi Beach, the villa is part of the prestigious Katamanda Estate. With three spacious bedrooms spread over two levels, high wood-beamed ceilings and stunning Balinese furniture. Villa Makata 1 is truly a beautiful villa with a charming aesthetic. the villa is a luxury home away from home for those seeking a tropical holiday in Phuket. There's a plush L-shaped sofa in the living room and the modern kitchen features an island worktop. The open-plan kitchen has sliding glass doors and the dining room is fully air-conditioned. Each of the three bedrooms of Villa Makata 1 are charming. However, the Master Bedroom truly shines with its tropical bath with boasts an outdoor bathtub as well as a rain shower. Guest Bedroom 1 has twin beds, while Guest Bedroom 2 has a king-size bed. Both guest bedrooms offer generous ensuite bathrooms with rain showers. Villa Makata features a lavish 10-meter pool which is sheltered on three sides for paramount privacy. The outdoor area is the perfect spot to indulge in a bit of Phuket's glorious sunshine. Guests of Villa Makata can enjoy exclusive access to the on-site clubhouse. These includes a fitness center, tennis court and outdoor swimming pool. This luxury villa in Phuket is located within close proximity to both Kata and Kata Noi beaches as well as a variety of dining, entertainment and shopping options.
https://www.google.com/maps/place/Katamanda/@7.811315,98.2583389,13z/data=!4m13!1m2!2m1!1sKatamanda+-+Villa+Makata+1!3m9!1s0x305025f2d38d1977:0x2e3f48a216fe4aab!5m2!4m1!1i2!8m2!3d7.8113035!4d98.2995368!15sChpLYXRhbWFuZGEgLSBWaWxsYSBNYWthdGEgMVoaIhhrYXRhbWFuZGEgdmlsbGEgbWFrYXRhIDGSAQV2aWxsYeABAA!16s%2Fg%2F1tj5hld5
10 meters pool.
Kata Noi Beach, Karon Beach.
Kata Noi Beach is 700 metres from Katamanda - Villa Makata 1, while Karon Beach is 2.4 km away.
Fitness center, tennis court and outdoor swimming pool.
Enquiry
Contact our villa consultant for more information via the form below.