Katamanda villa Phuket 3 bed with private pool (E5)
Bedrooms: 3 King
Max Guests: 8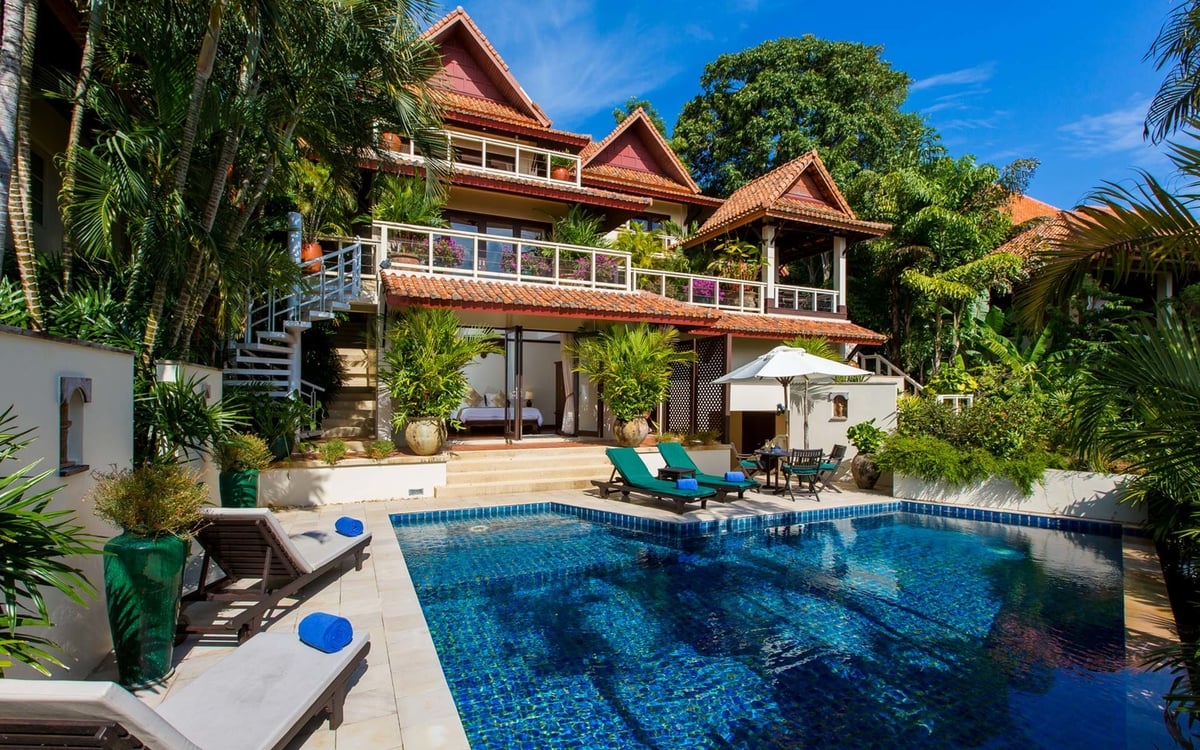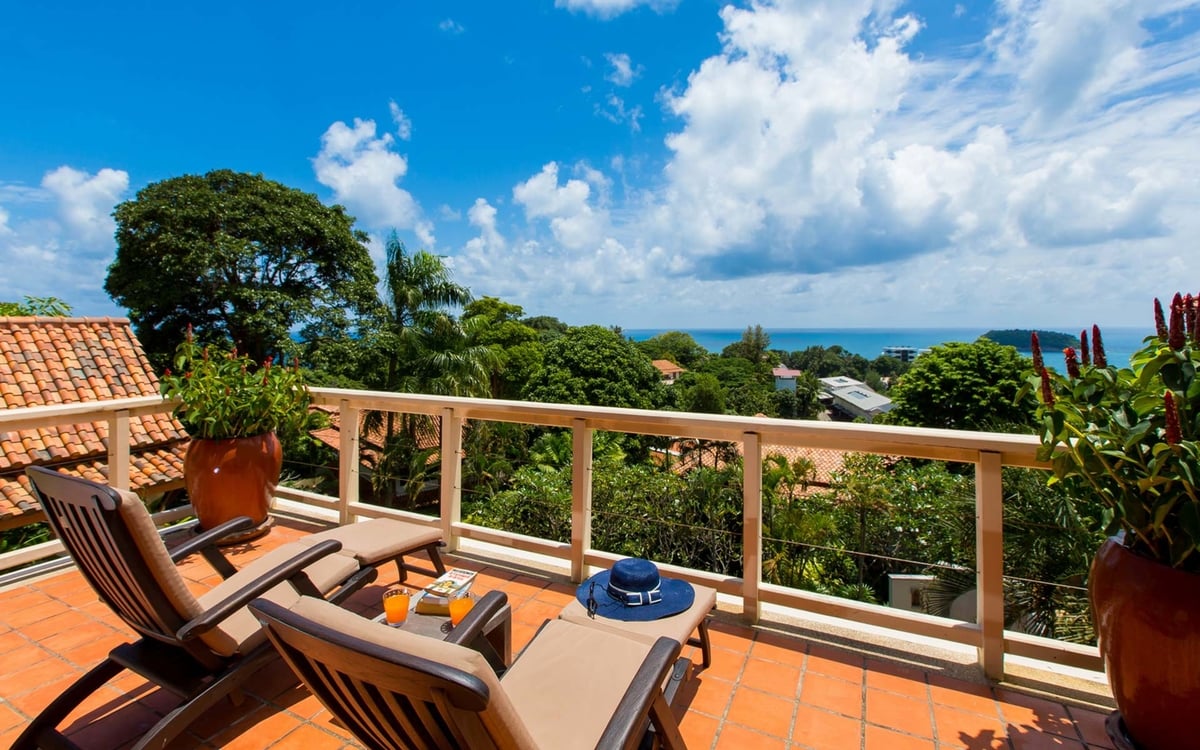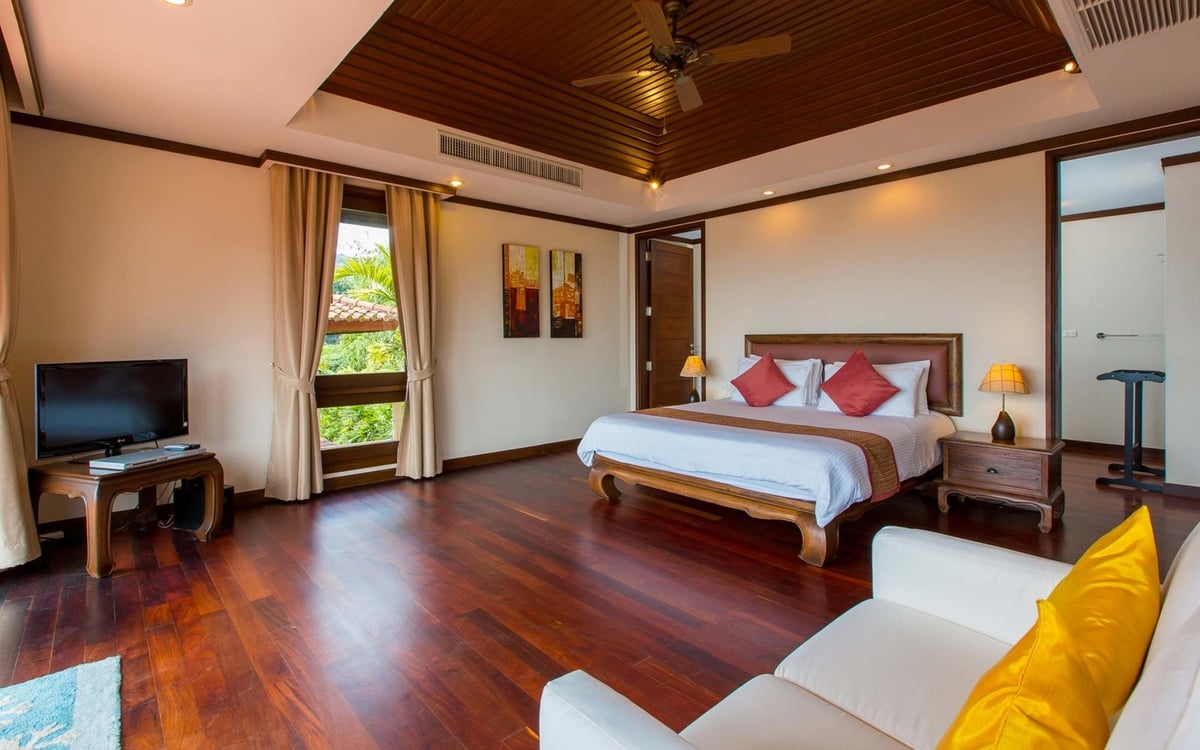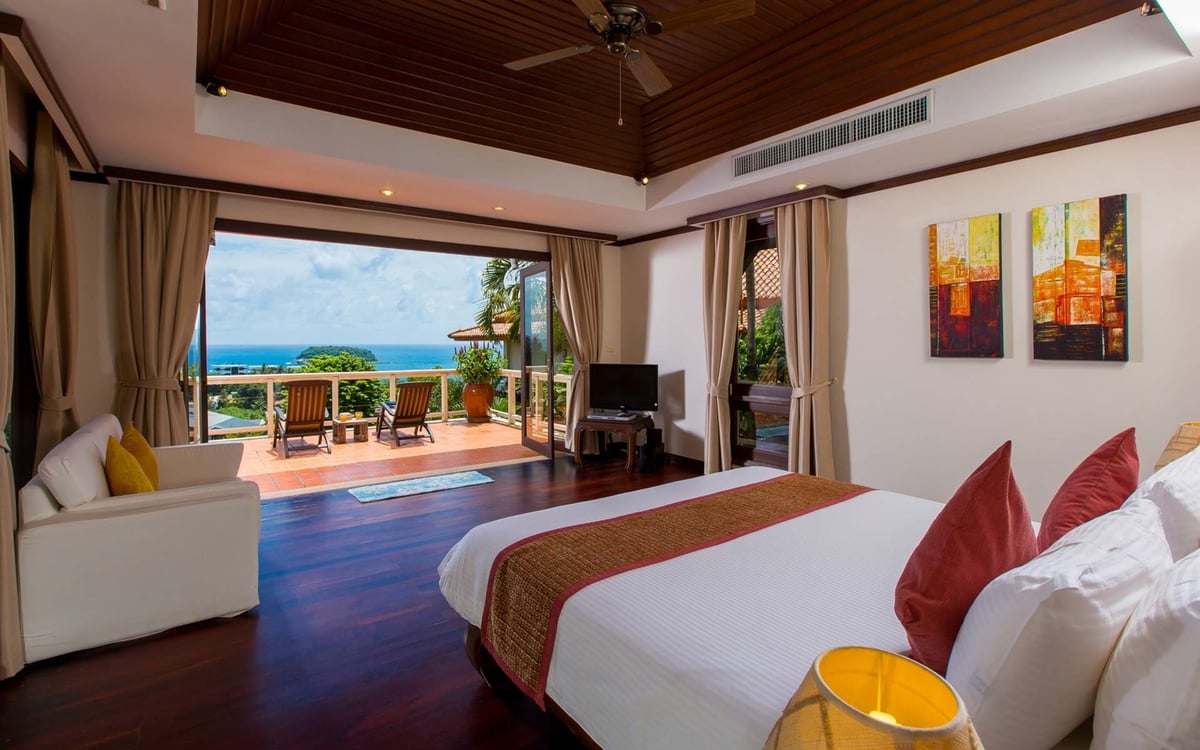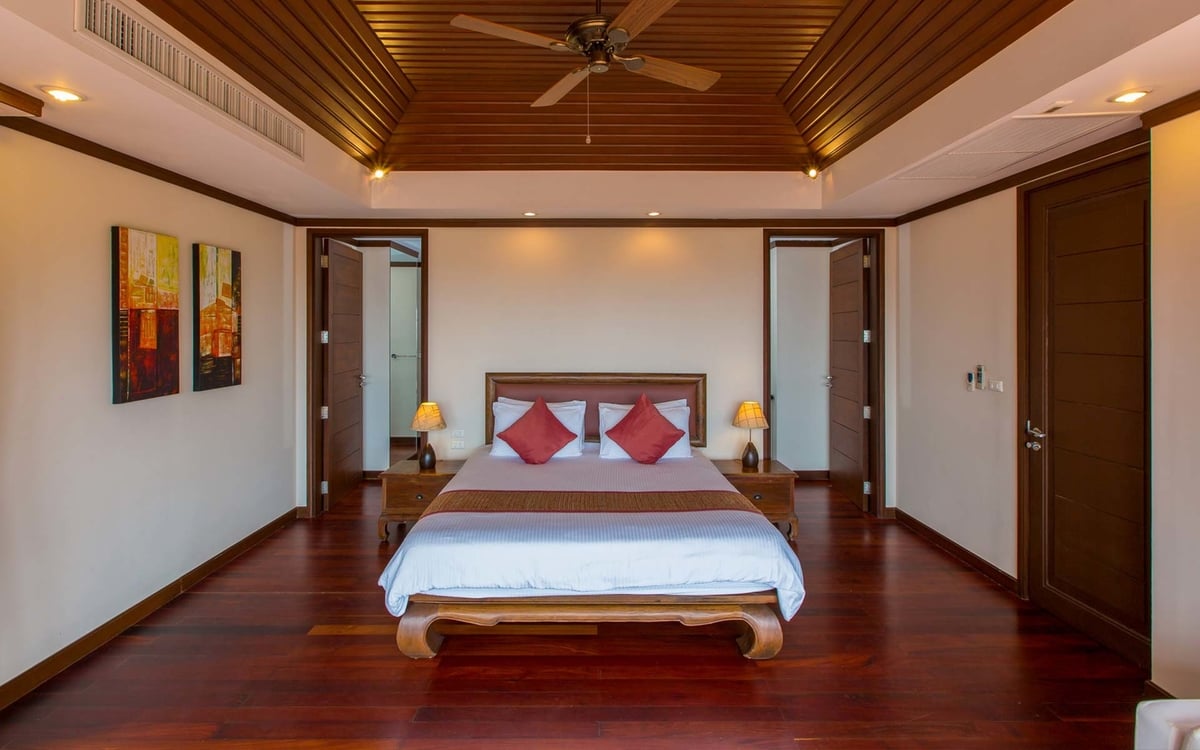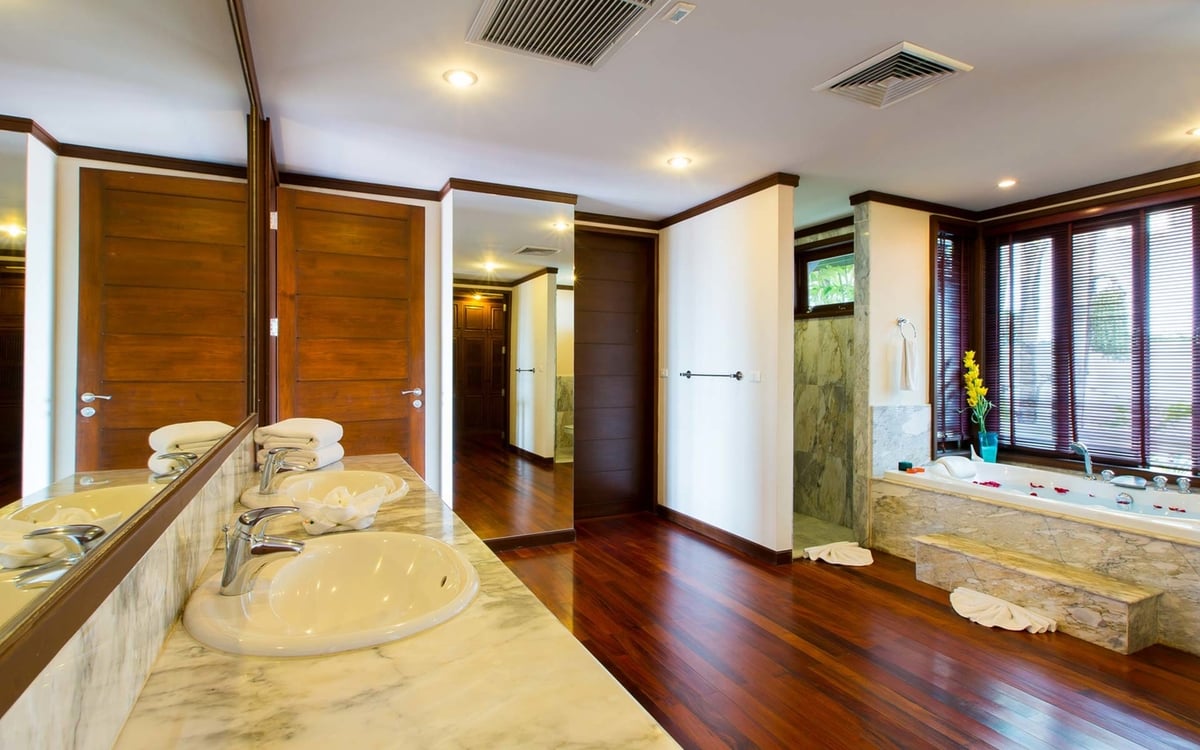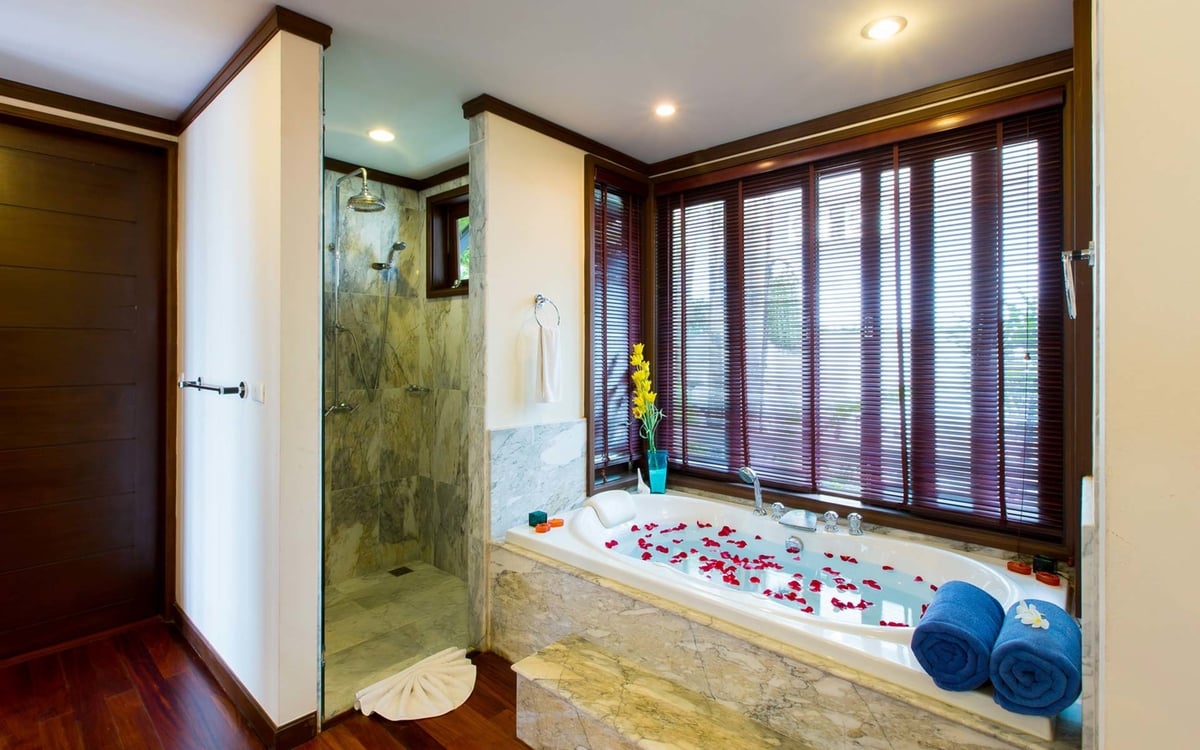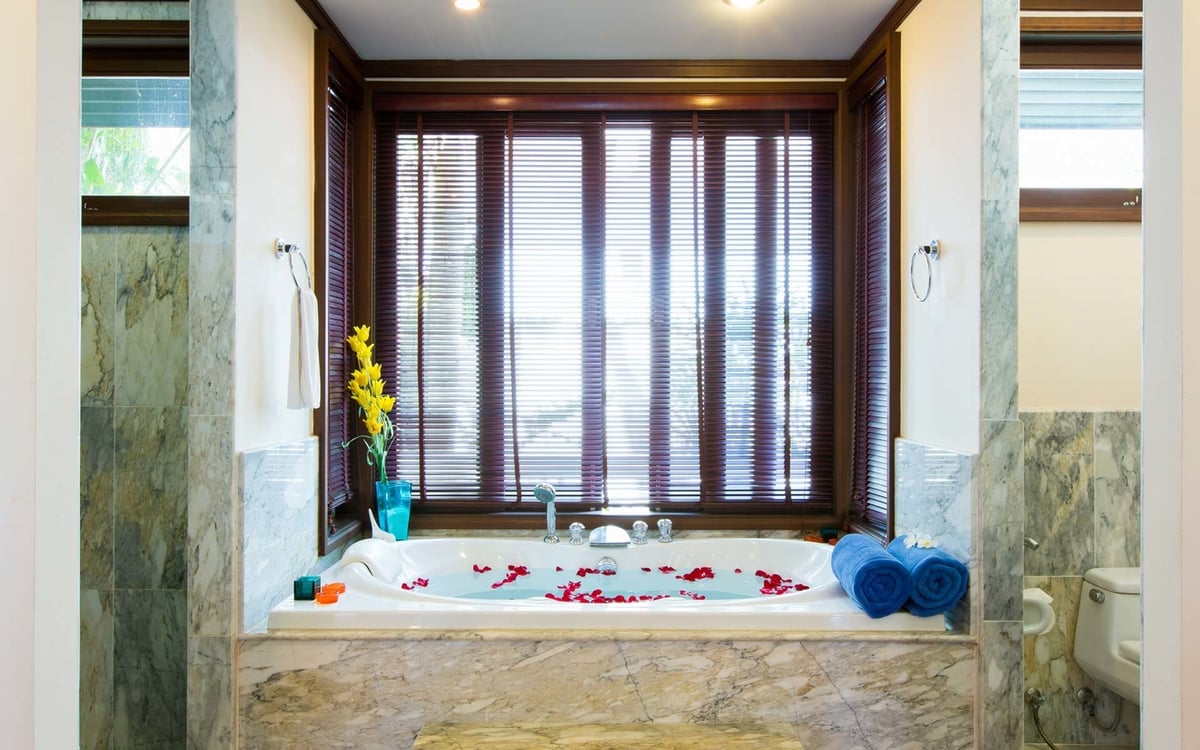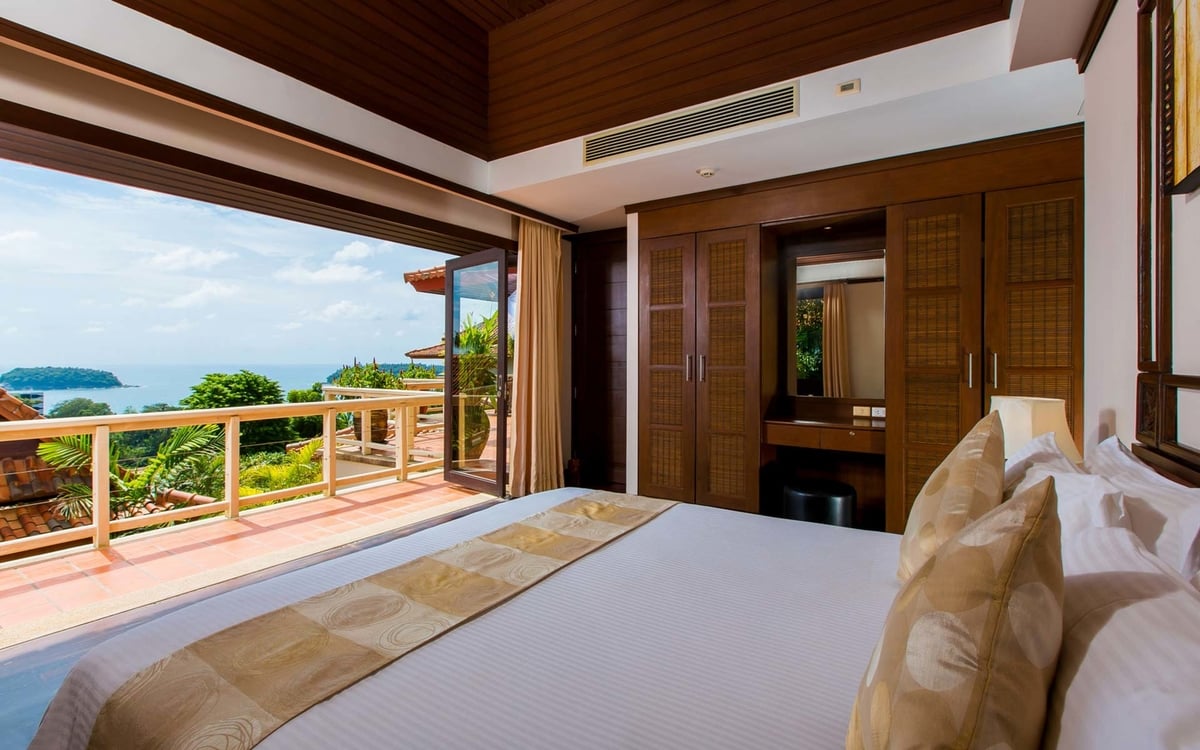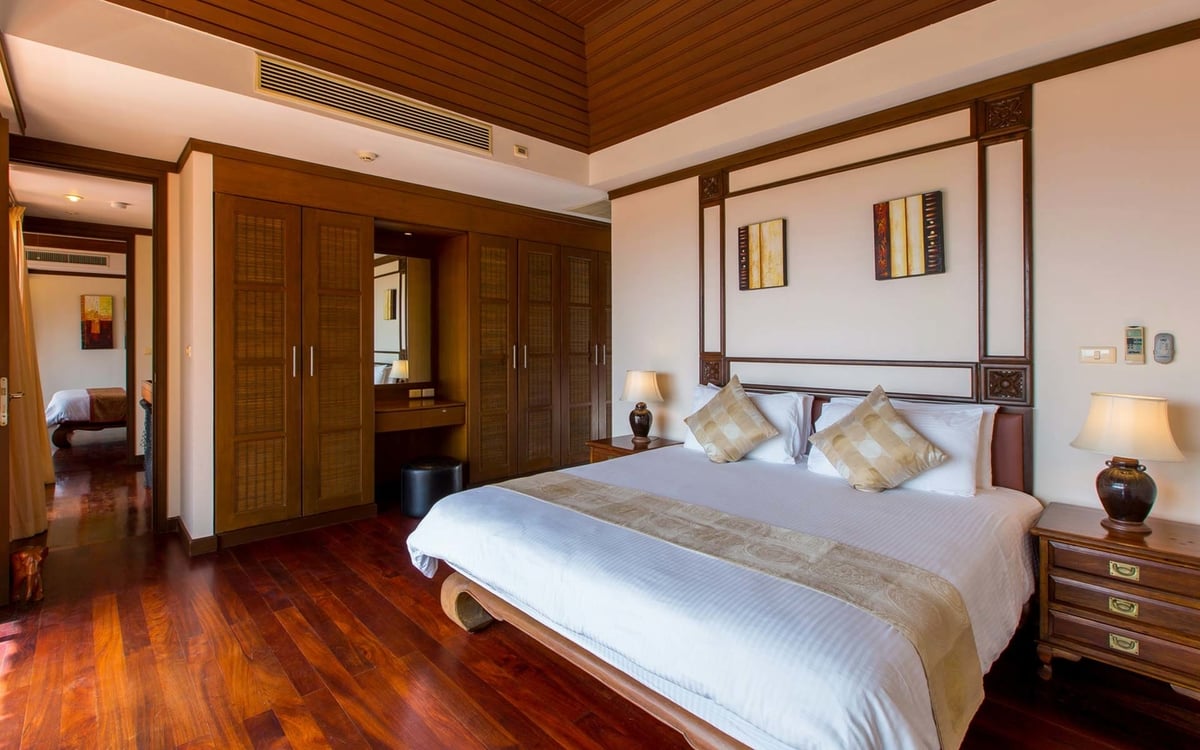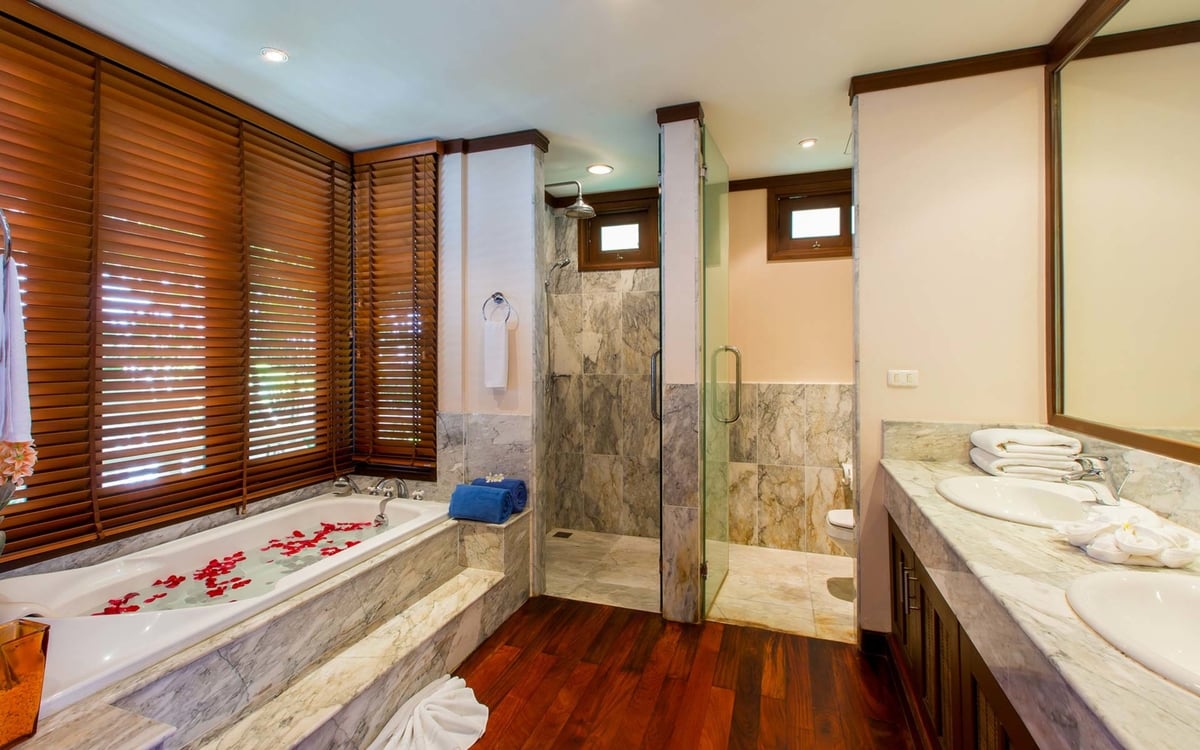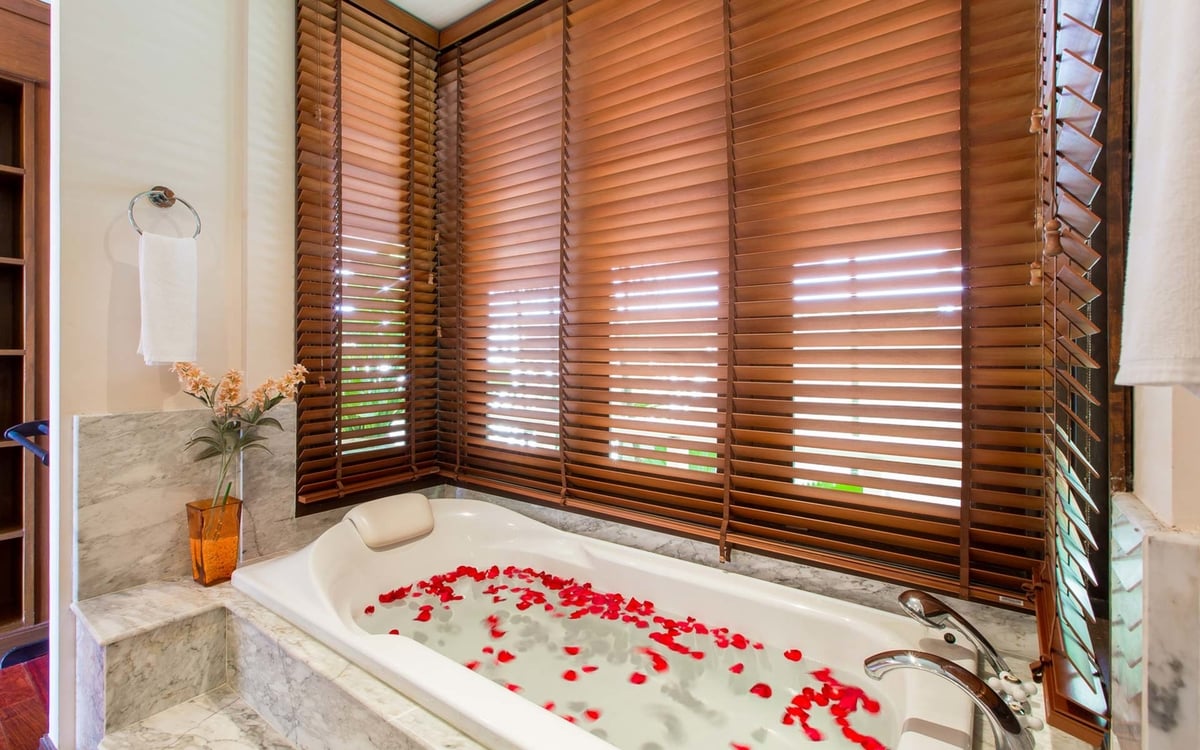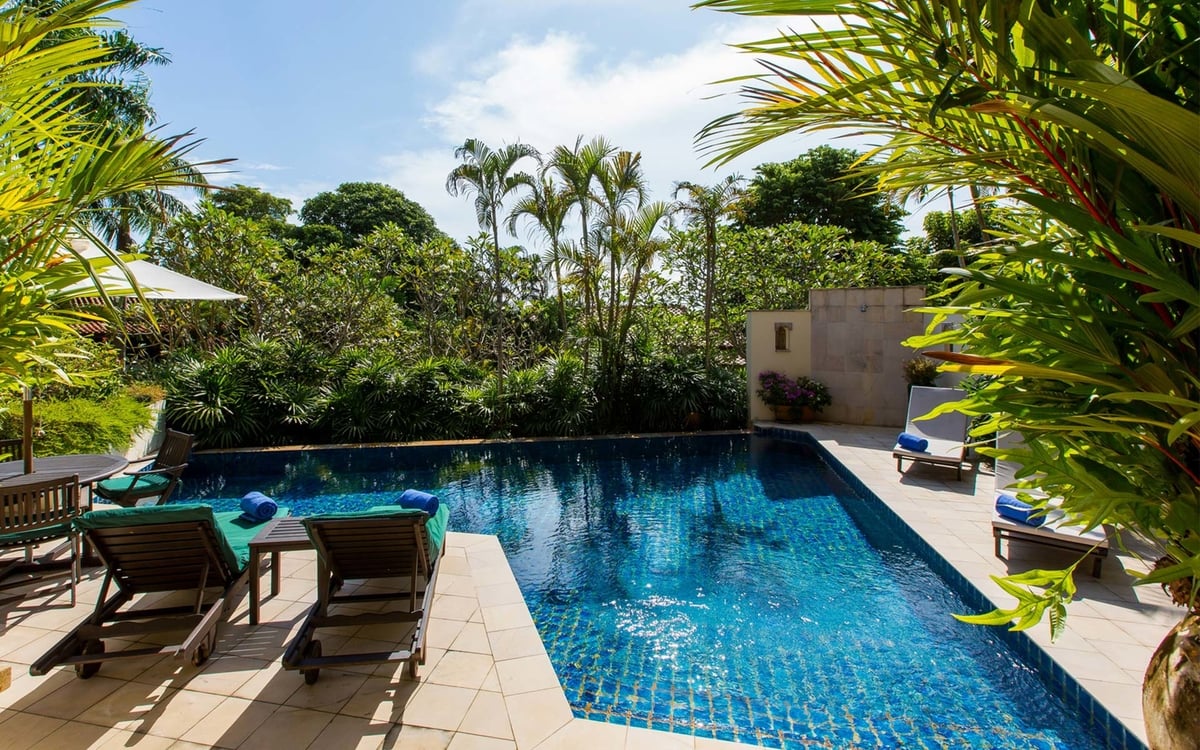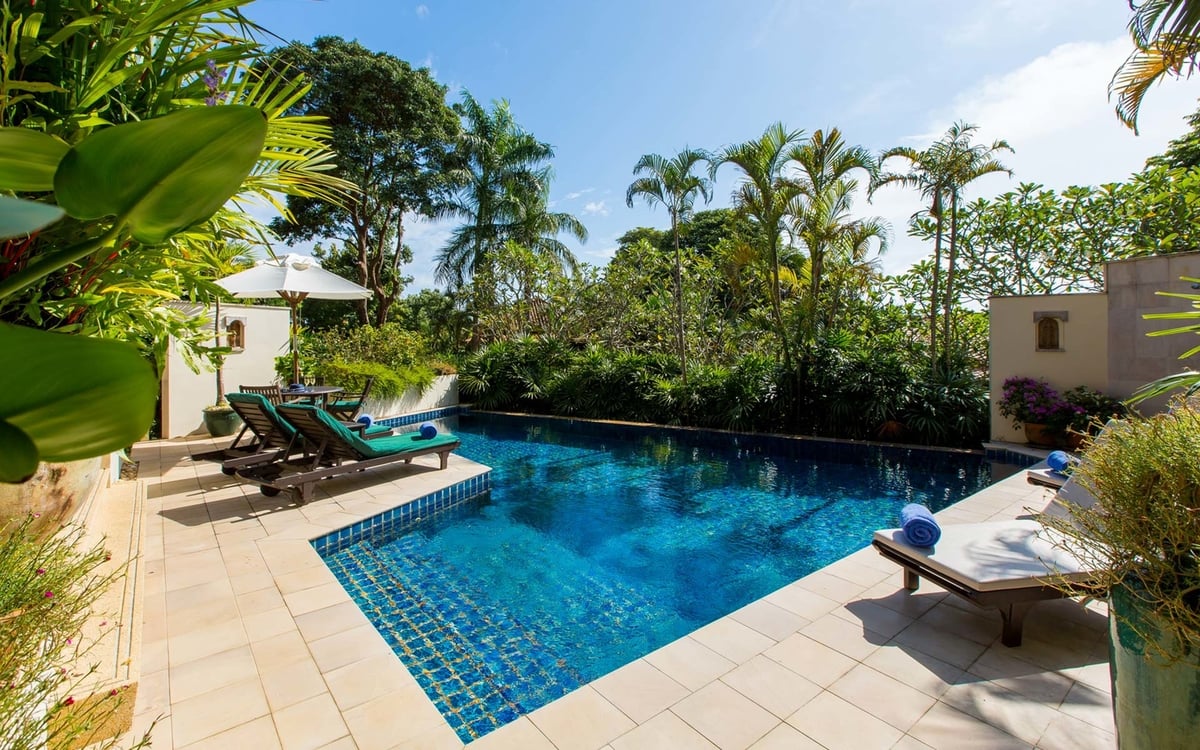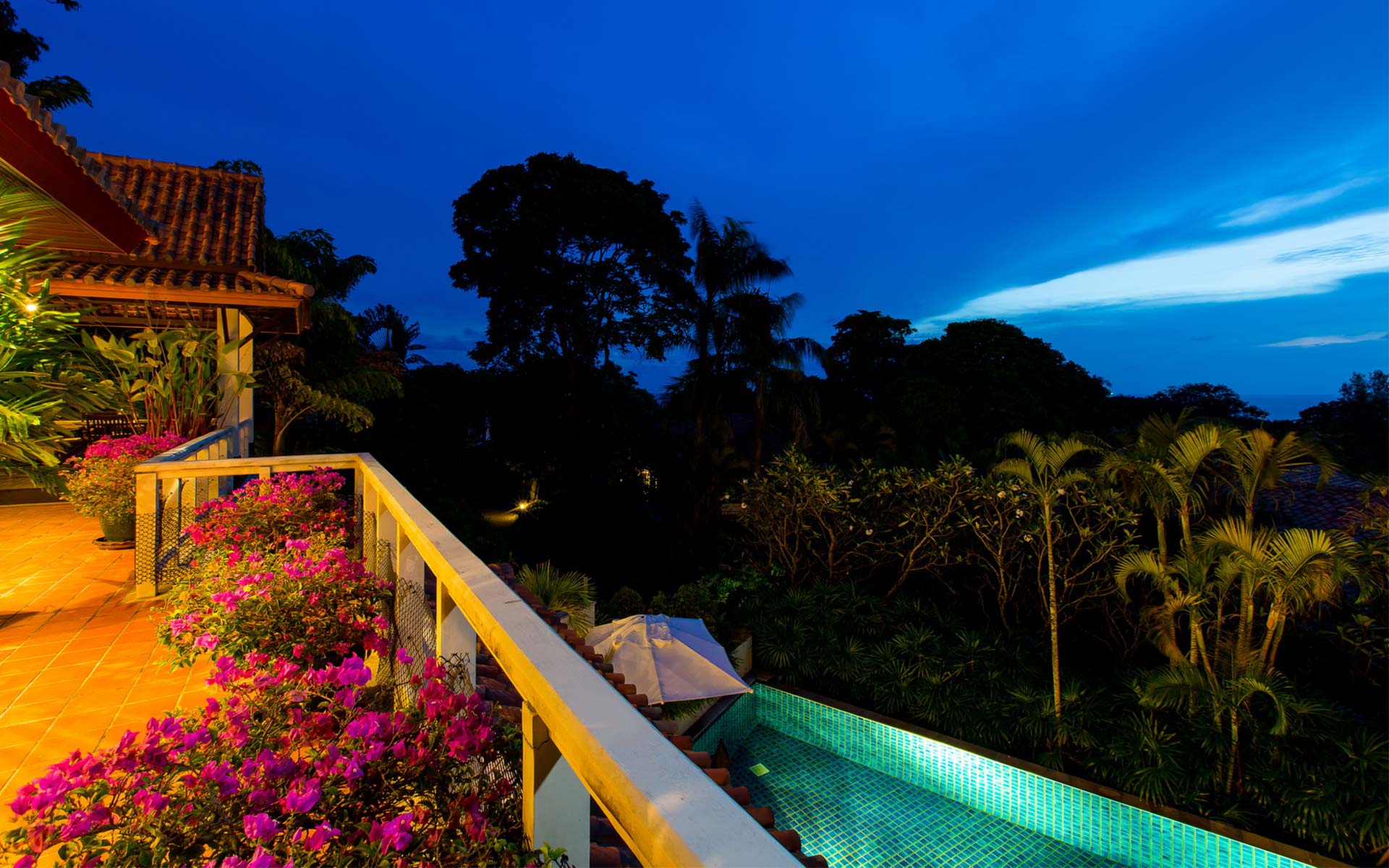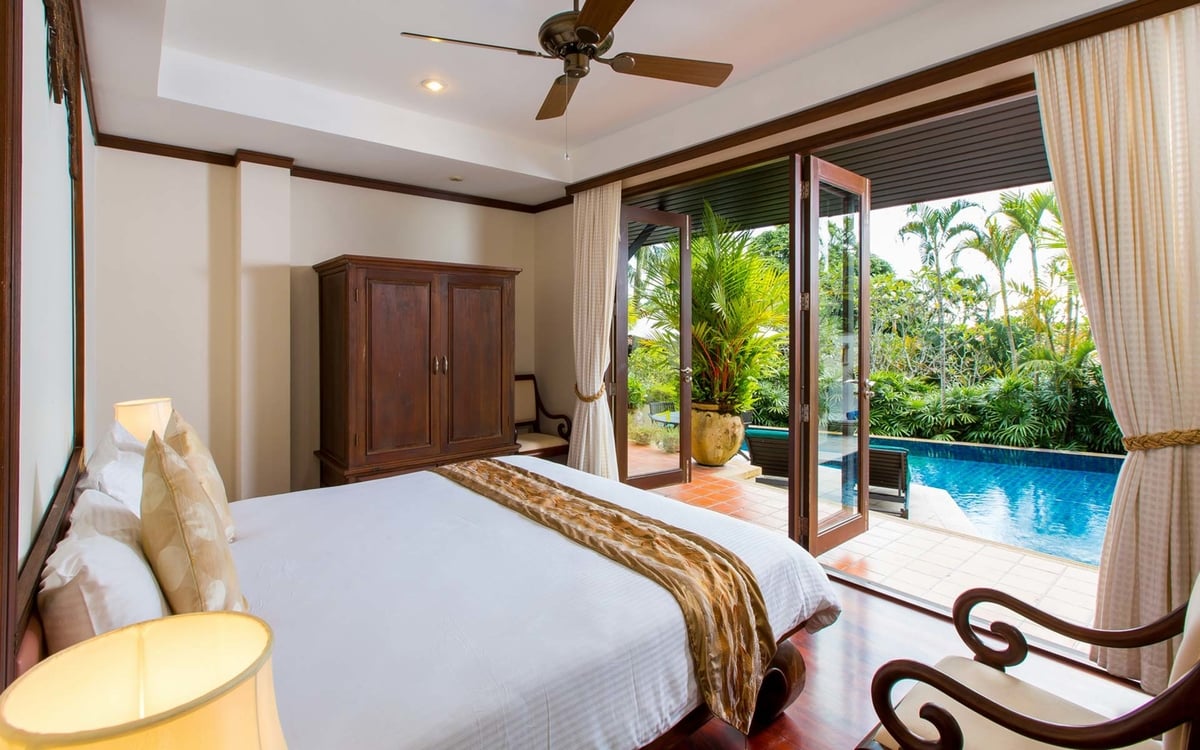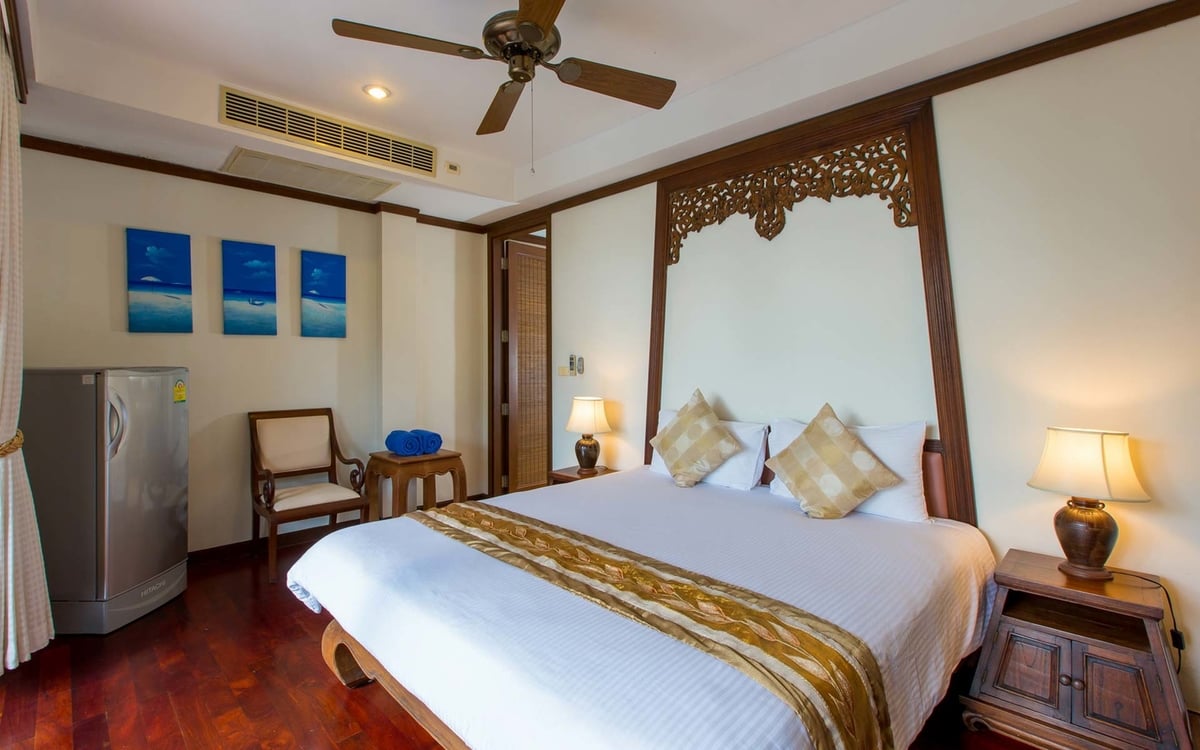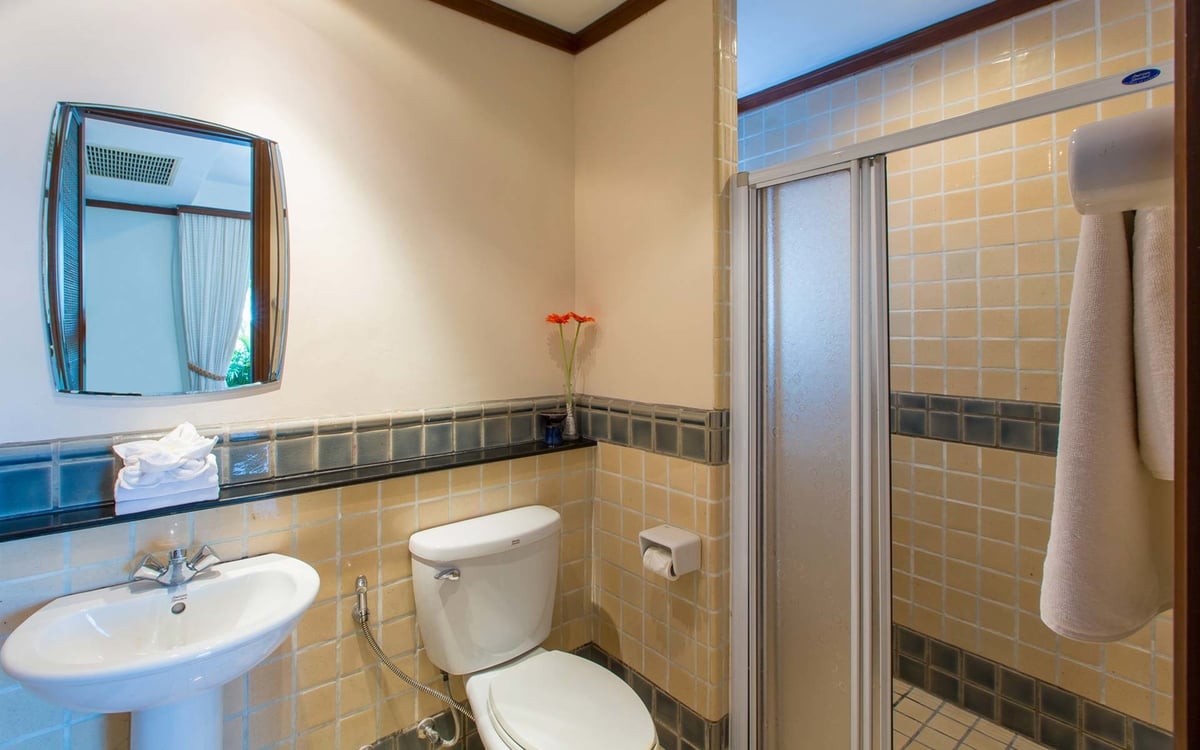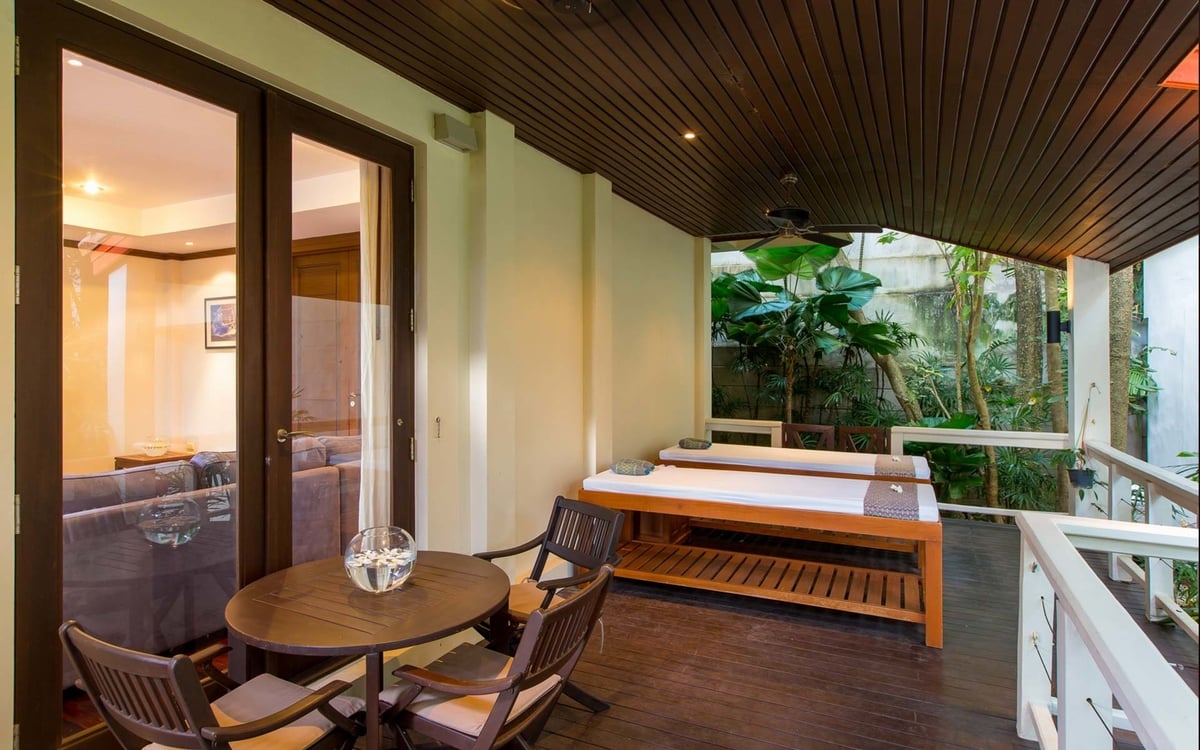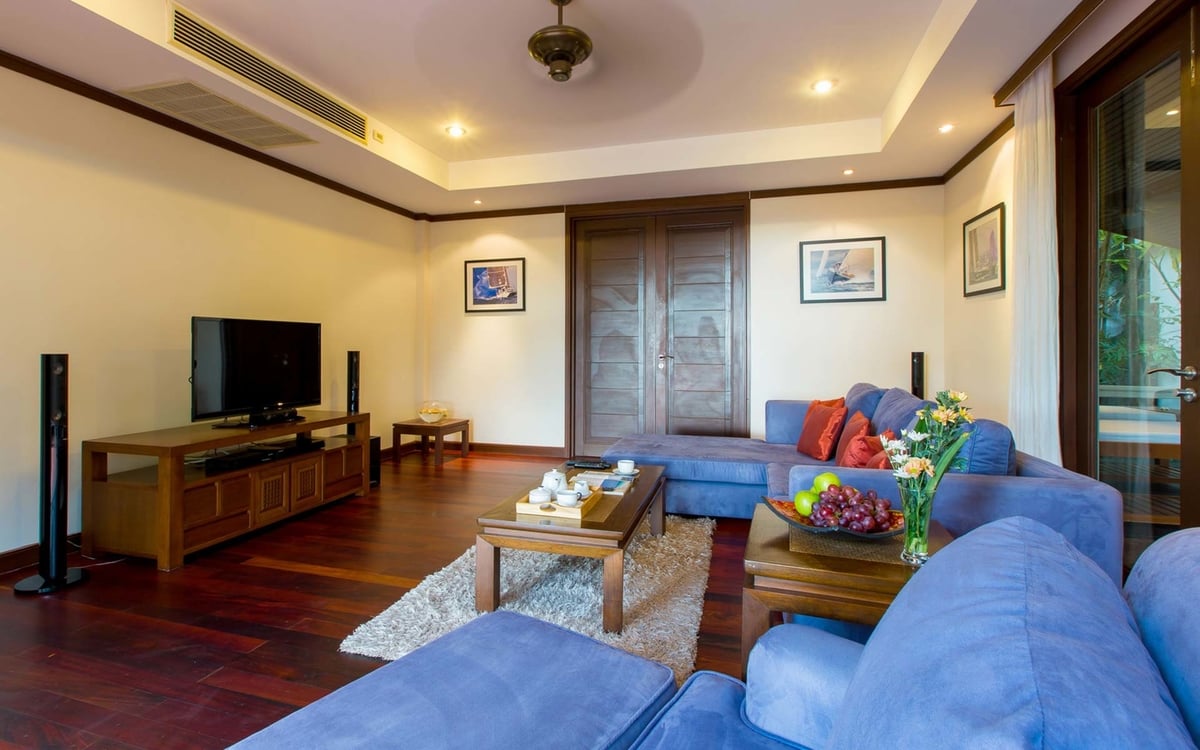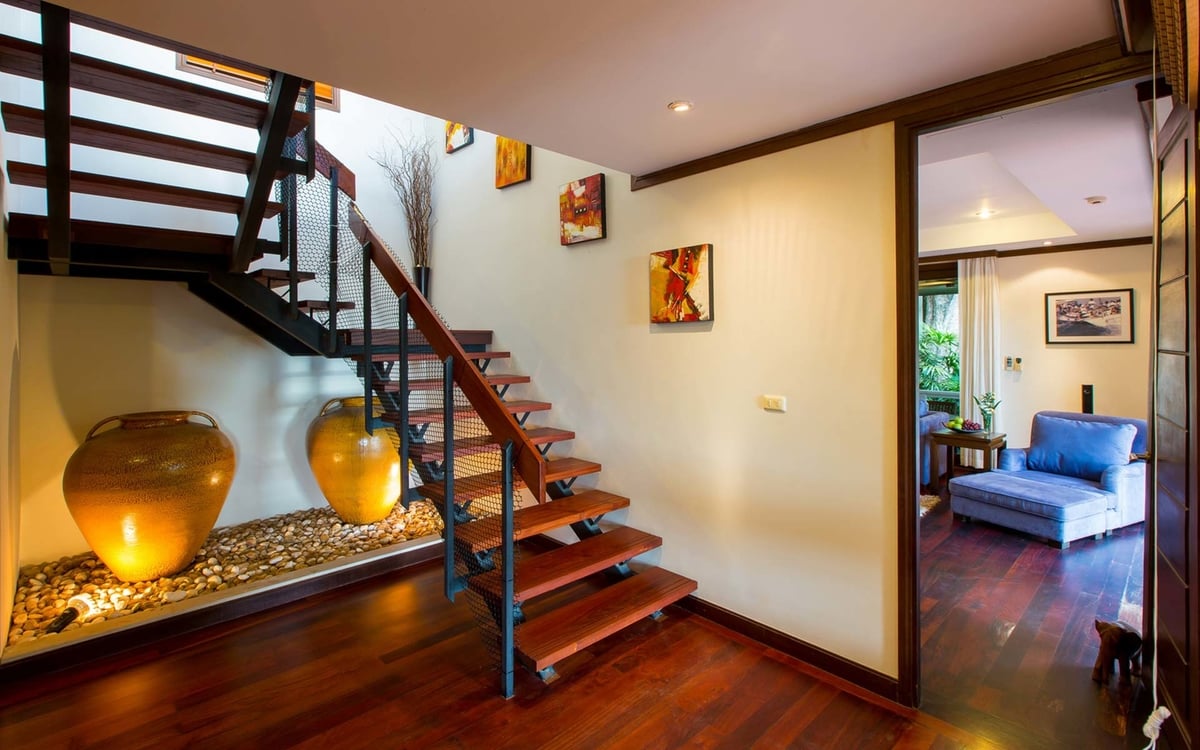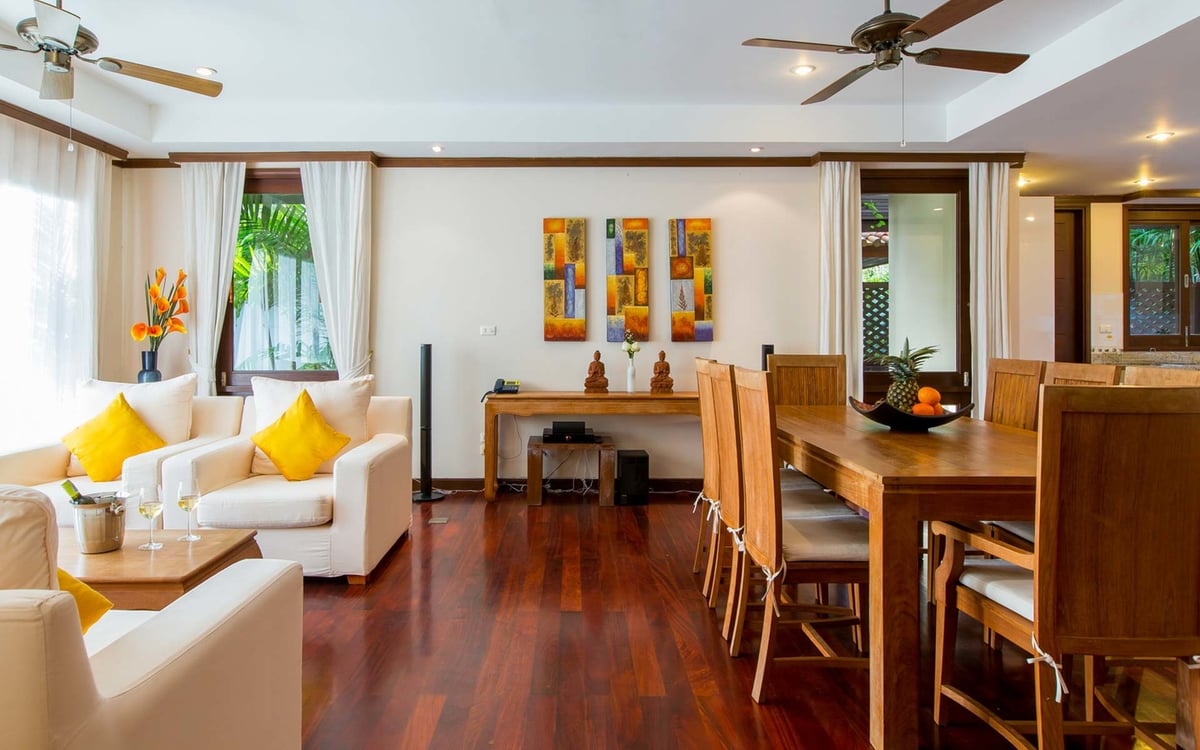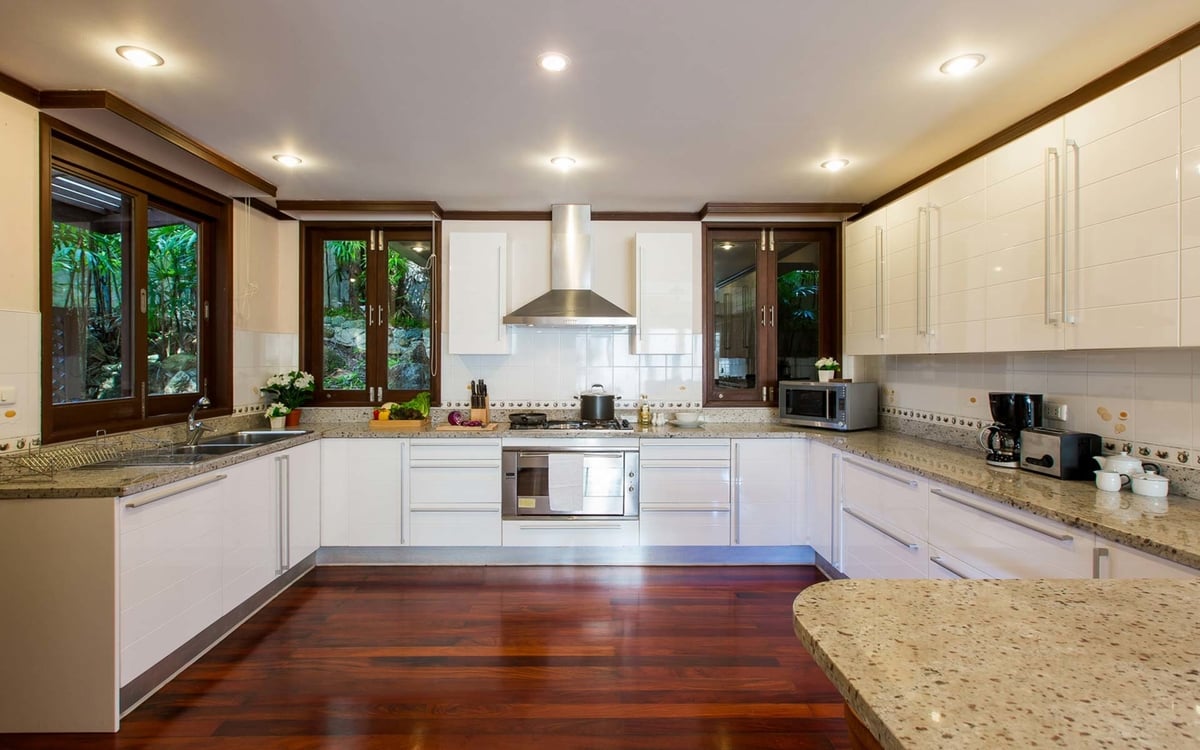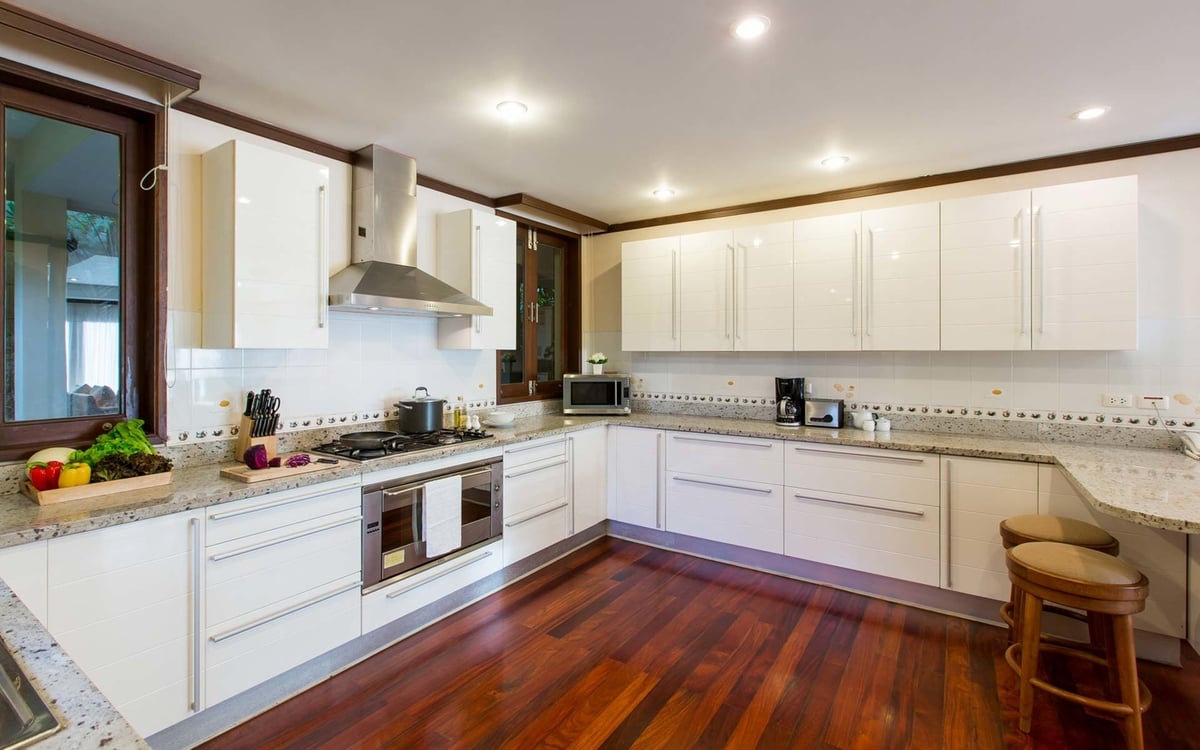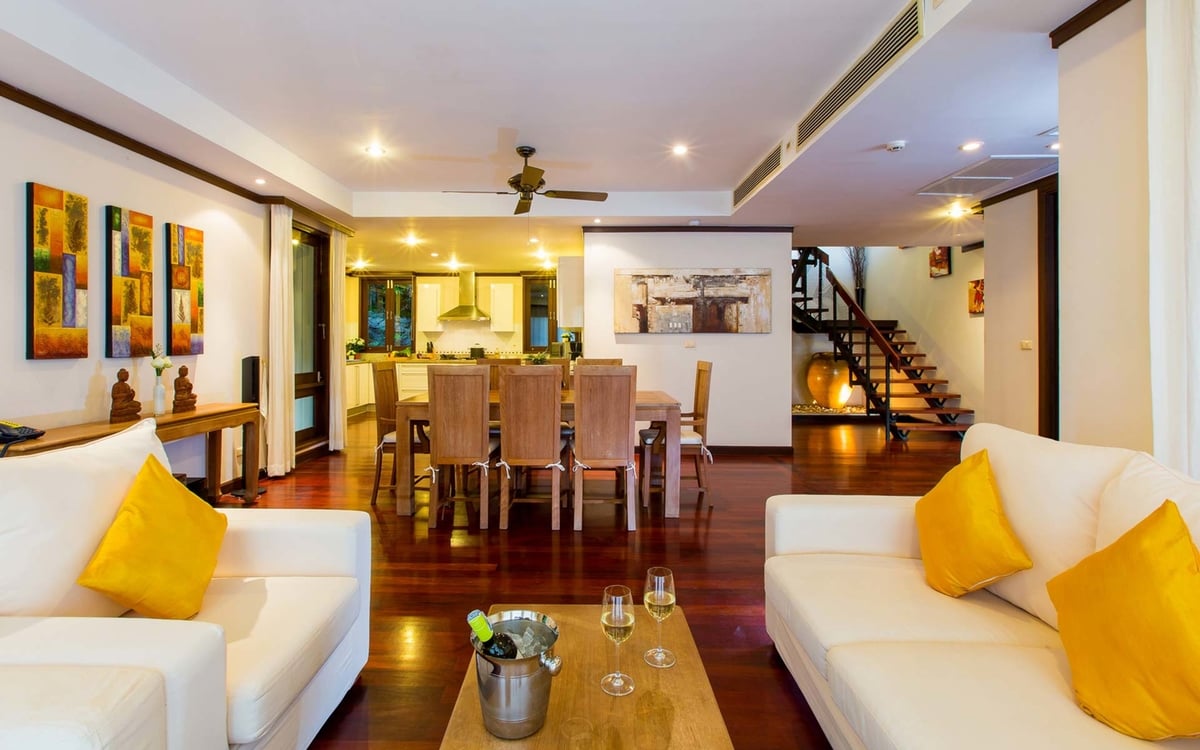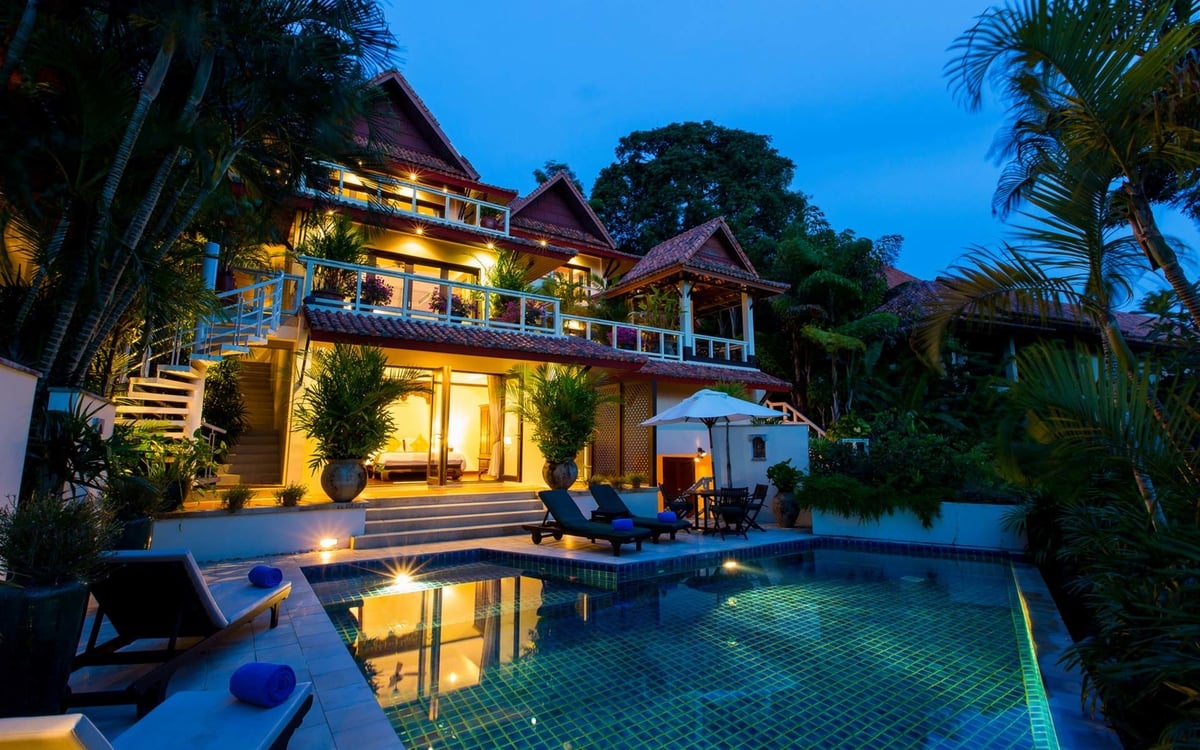 Spacious self-contained holiday villa 3 bedroom with private pool in Kata Beach set on hill with private pool
Villa Information
This self-contained holiday home in Kata, Phuket, is located in a high-end villa estate, set amidst lush jungle and offering panoramic sea views. The resort overlooks Kata and Kata Noi beaches, which are only a short distance from your rental. Spend your Phuket holidays in a privately owned villa in southwest Phuket, Thailand's premier resort destination.
This three-storey Kata holiday villa is available for long or short term rental, depending on your party's needs. All three of the accommodation's bedrooms boast ensuite bathrooms, so your guests can retain total privacy while holidaying together. As the villa is set high on the hill, the two suites on the upper level boast views of Kata Beach, Poo Island and the Andaman Sea, whereas the lower level bedroom overlooks the villa's private pool.
Similarly, the Kata villa's large open plan kitchen, dining and living areas all face the terrace and the sea. The kitchen includes modern, stainless steel appliances, so you can cook at home if eating out isn't your holiday style. But if you walk a short distance to the white sandy beach, you'll find a wide range of local restaurants to choose from.
This holiday villa is the perfect base from which to explore Phuket Island, but is also quite handy for those guests who simply wish to relax on their getaway surrounded by beautiful gardens or unwind in a tastefully designed, unique setting, confident that their rental's estate is well-managed and secure at all times.
The villas in our exclusive Kata resort feature walls adorned with asparas and beautiful Khmer wood carvings. Some villas offer tasteful Asian-inspired layouts with original hangings, Cambodian silks, carved figures, bas-relief and tapestries. Other self-contained homes have more of a Mediterranean feel and can only be described as laid back Balinese. Modern touches haven't been forgotten, either, with large flat screen TVs.
You definitely have it all when you stay in our luxurious Kata villa resort: a self-contained holiday home near the beach, a beautiful setting featuring sea views and all of this amidst lush tropical vegetation.
KATAMANDA LOCATION
This villa is ideally situated only 5 minutes walk from two of Phuket's premier white sand beaches, Kata and Kata Noi, and the bustling village style atmosphere of Kata. Apart from great shopping, with everything from boutiques to street-side markets, Kata is recognized as having some of the best restaurants in Phuket. For spectacular sunsets we can recommend one of the hilltop restaurants above Kata.
KATAMANDA FACILITIES
CHILDREN'S BOOKS AND TOYS
BEACH OR LAKESIDE RELAXATION
KATAMANDA SPORTS AND ACTIVITIES NEARBY
THAI BOXING CAMP / FITNESS
SUPERMARKET/MARKET NEARBY
PIER NEARBY IN 20 MIN DRIVE
Enquiry
Contact our villa consultant for more information via the form below.