Seaview Kata Gardens Phuket Penthouse with Private Rooftop (4C)
2 Bedrooms: 1 King 1 Twin
Max Guests: 4
Rooftop Pool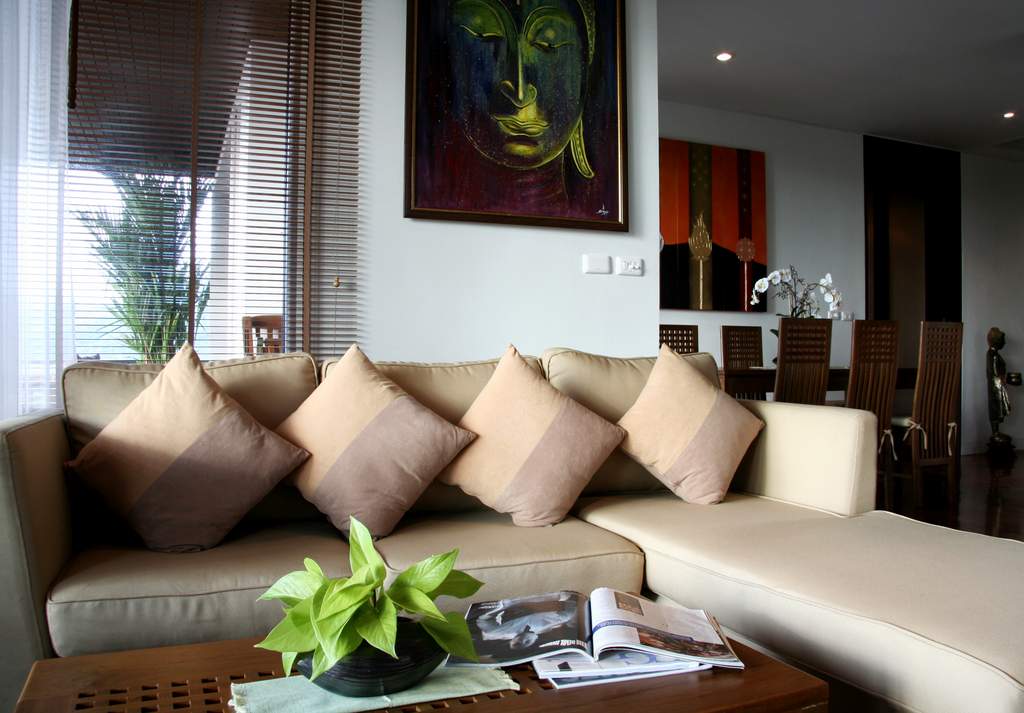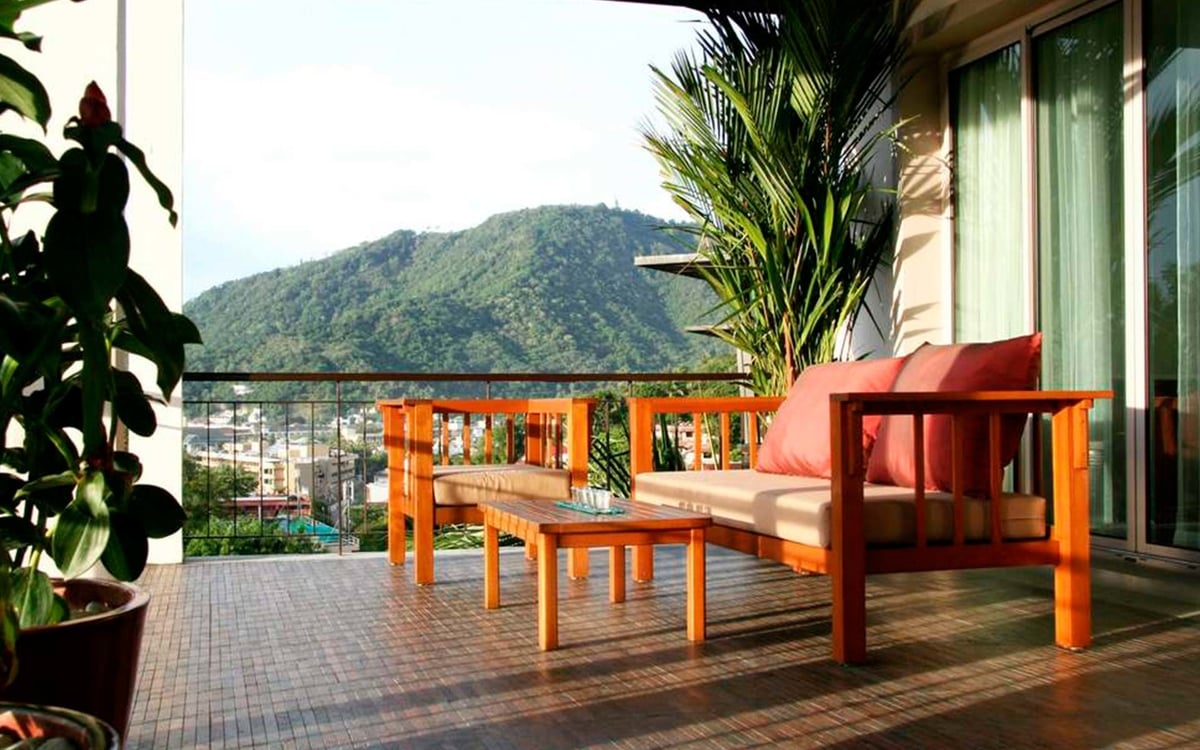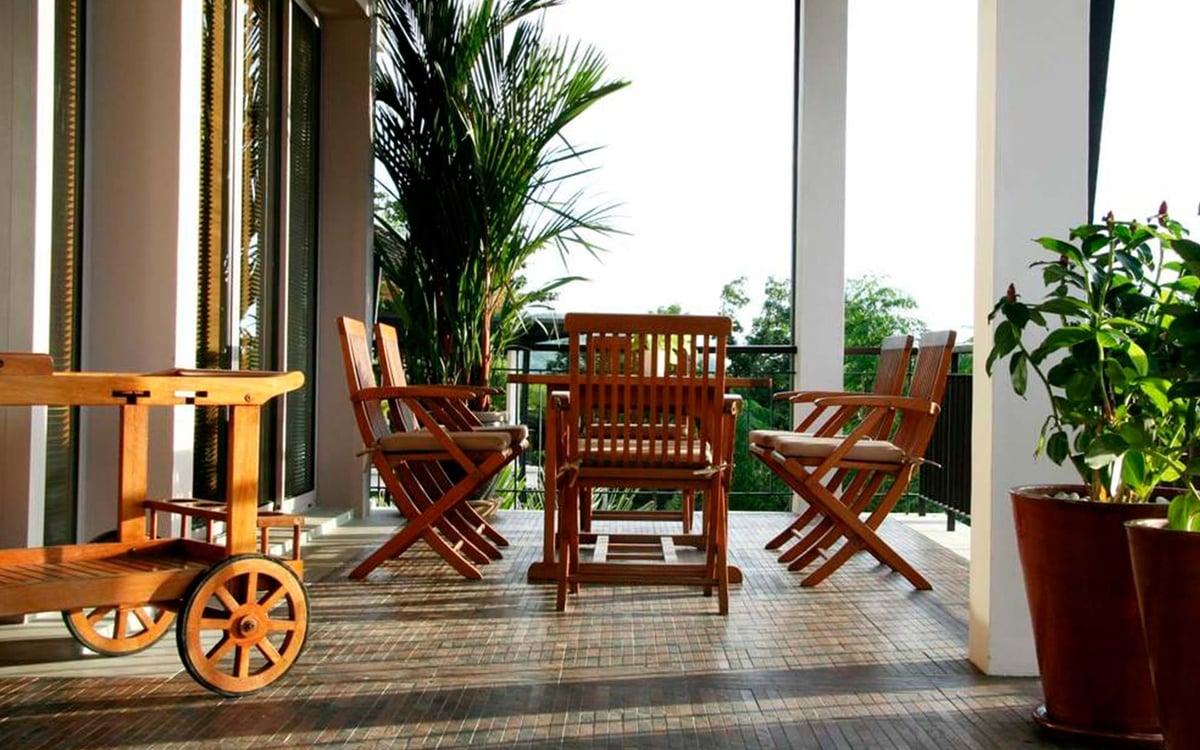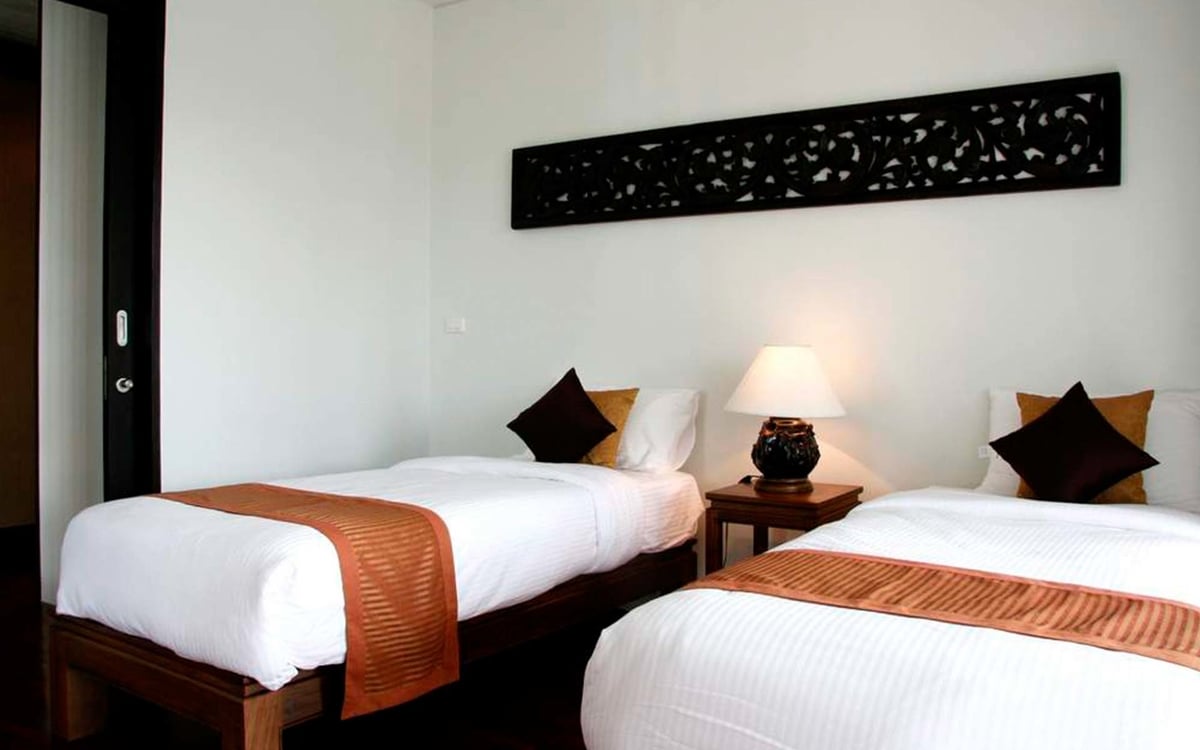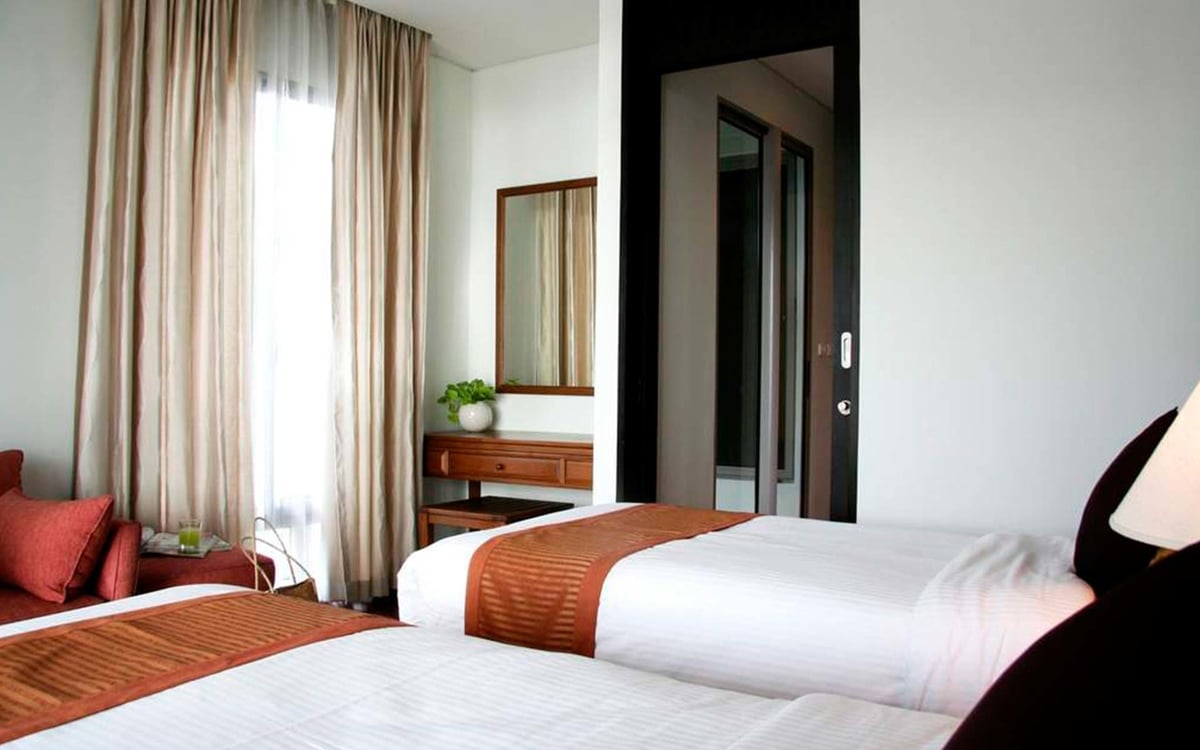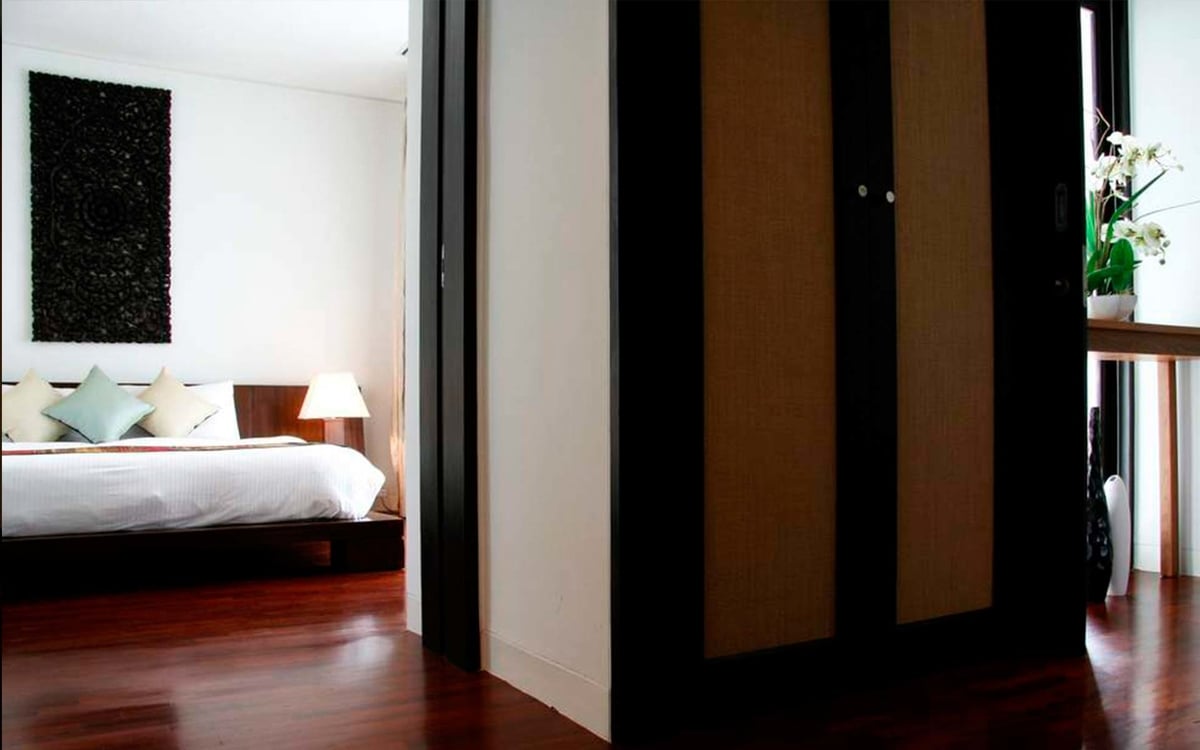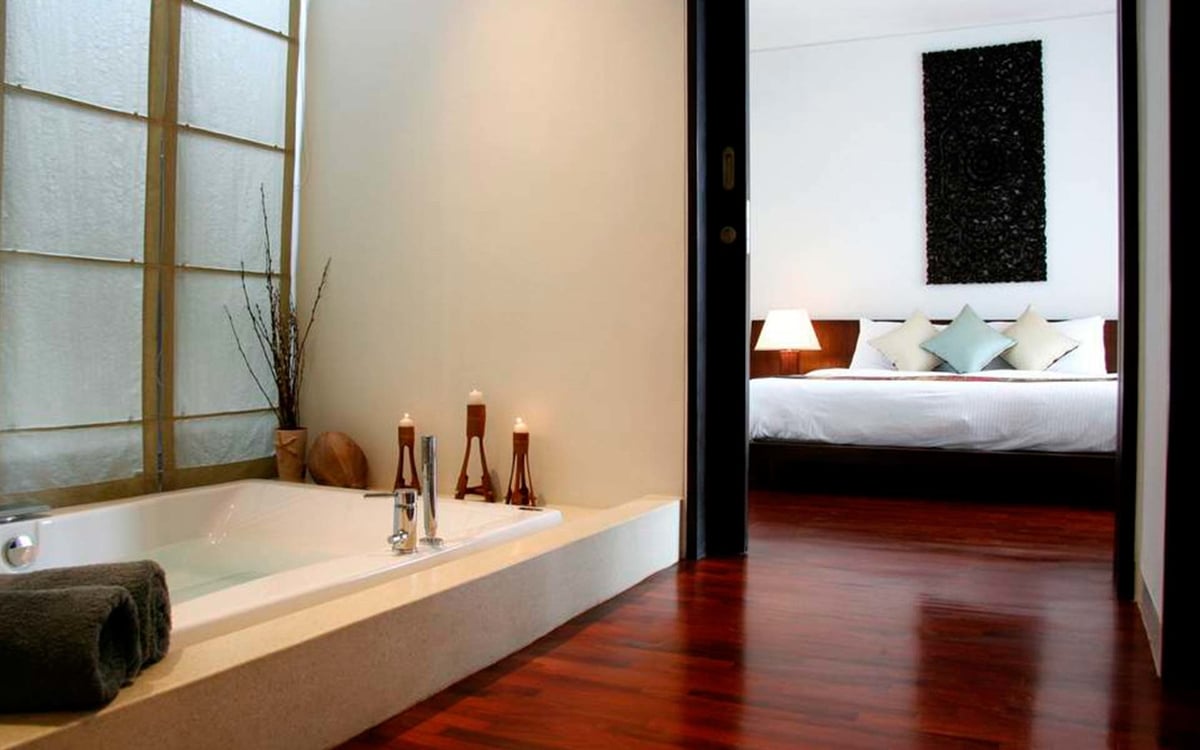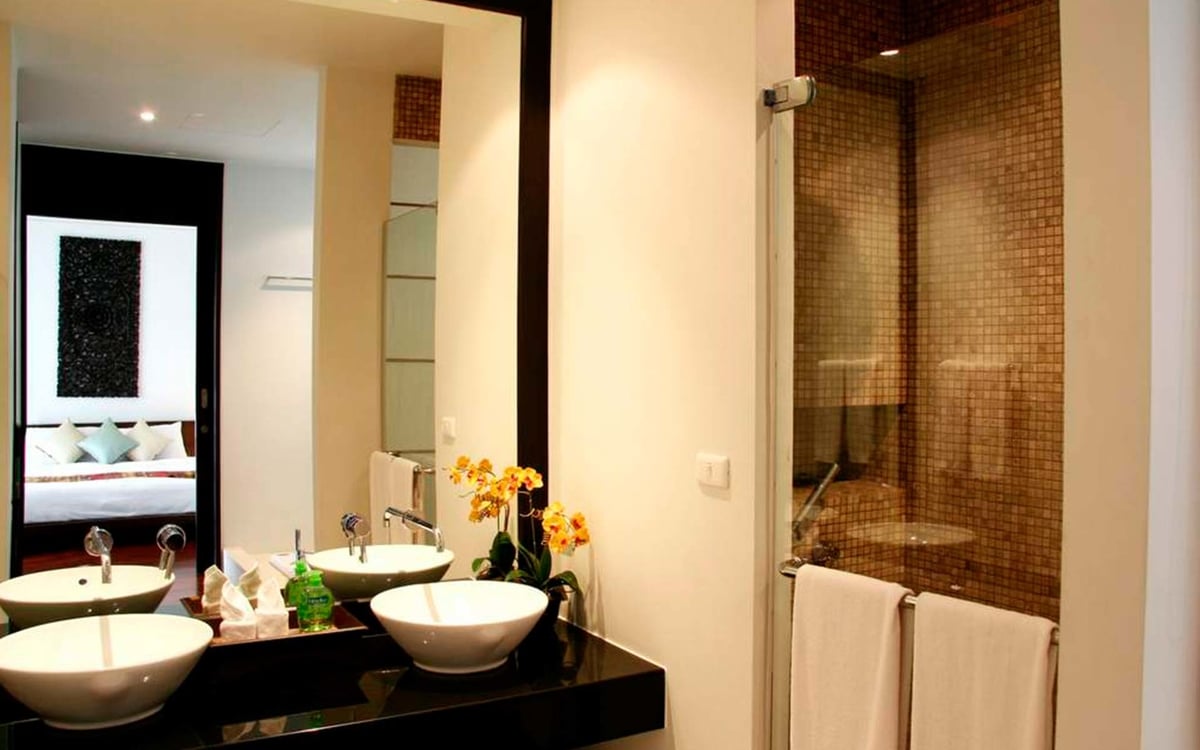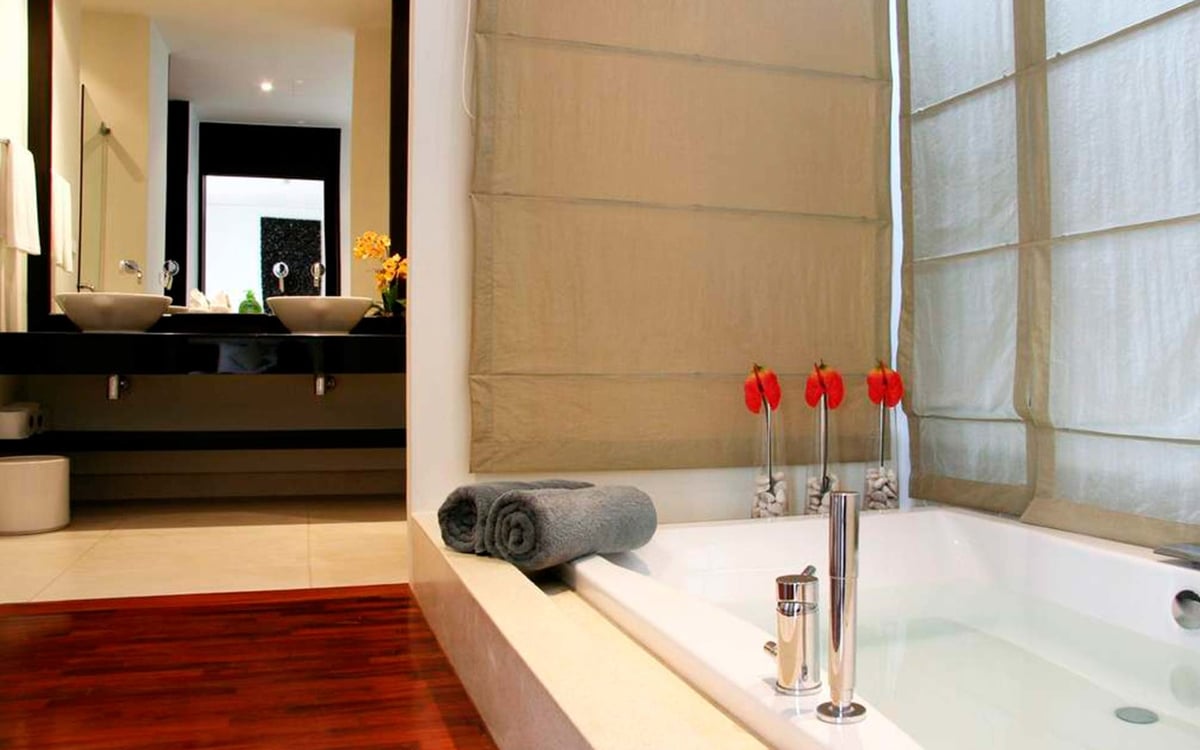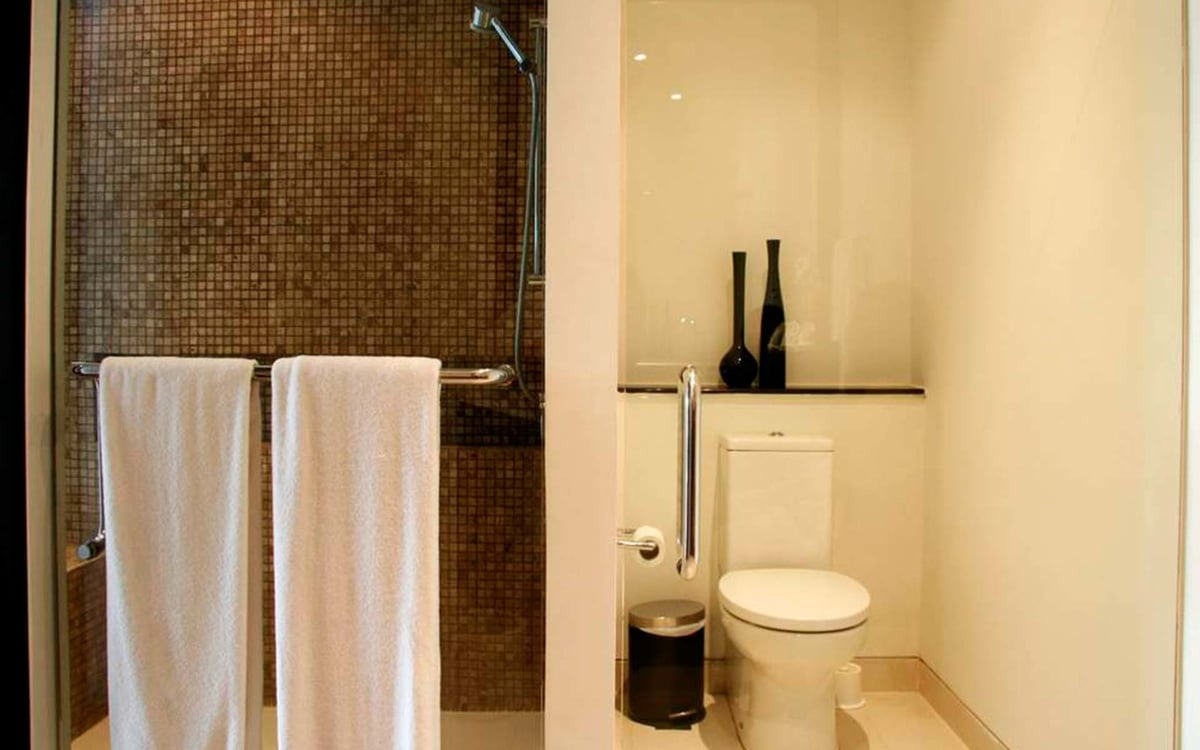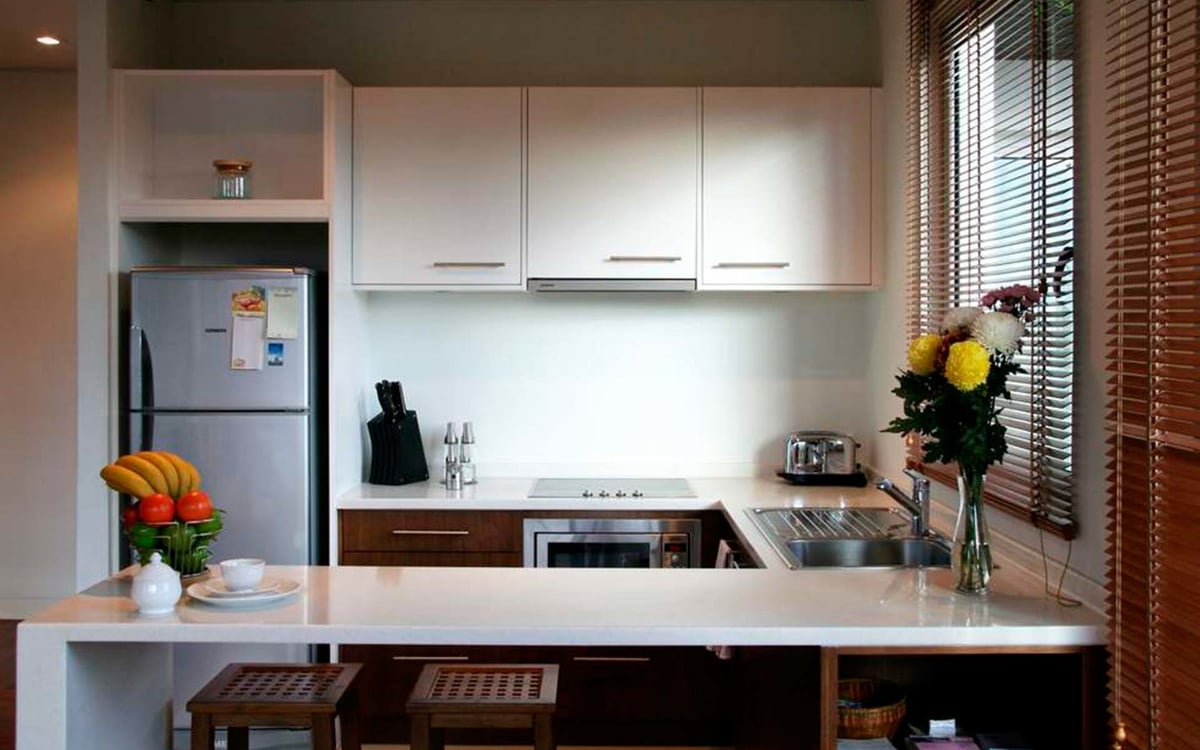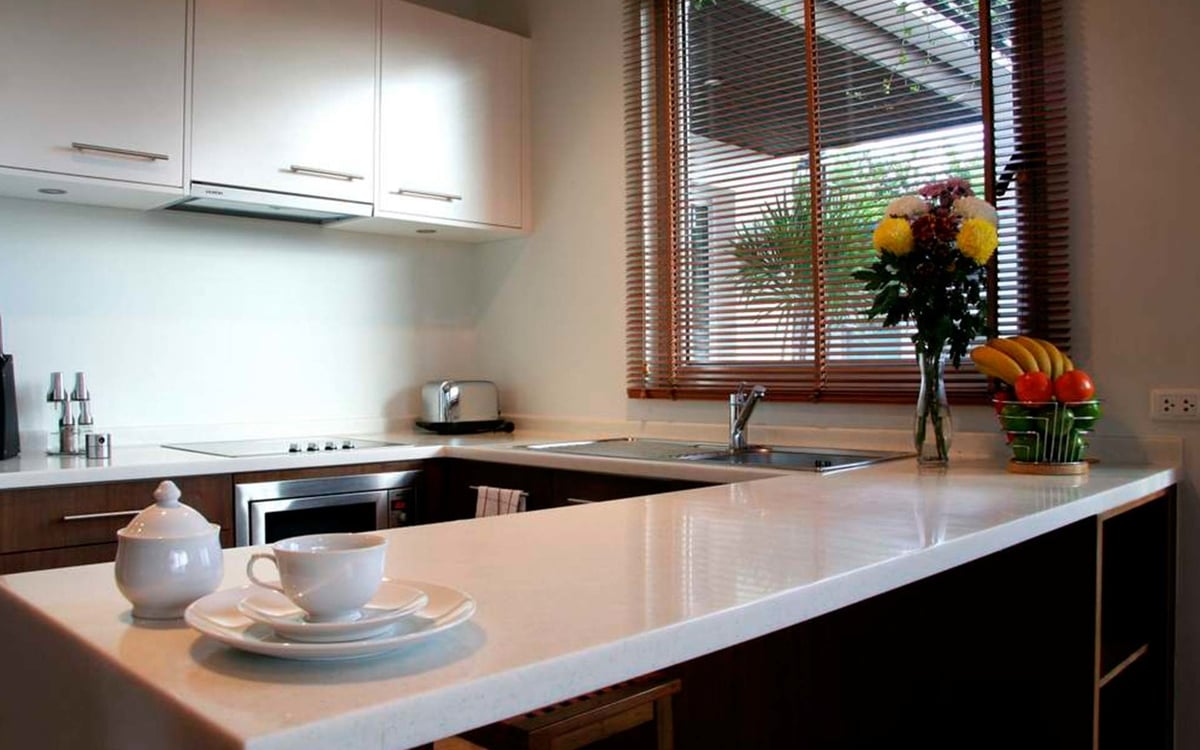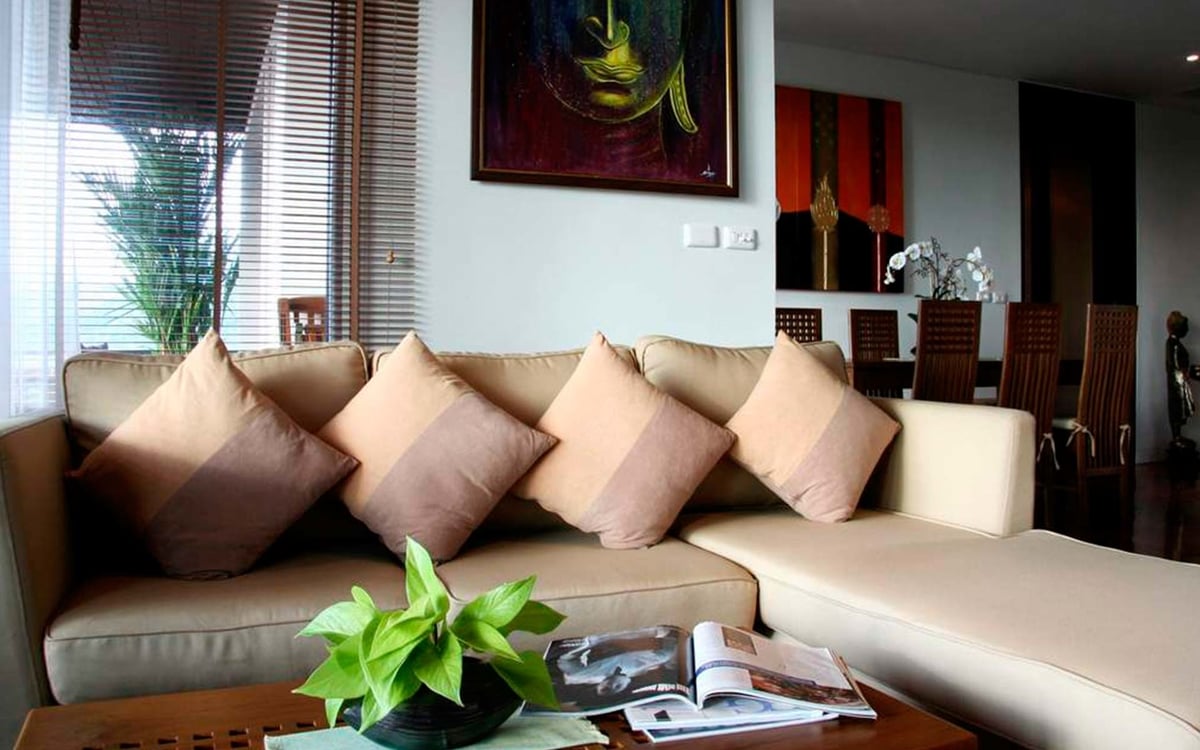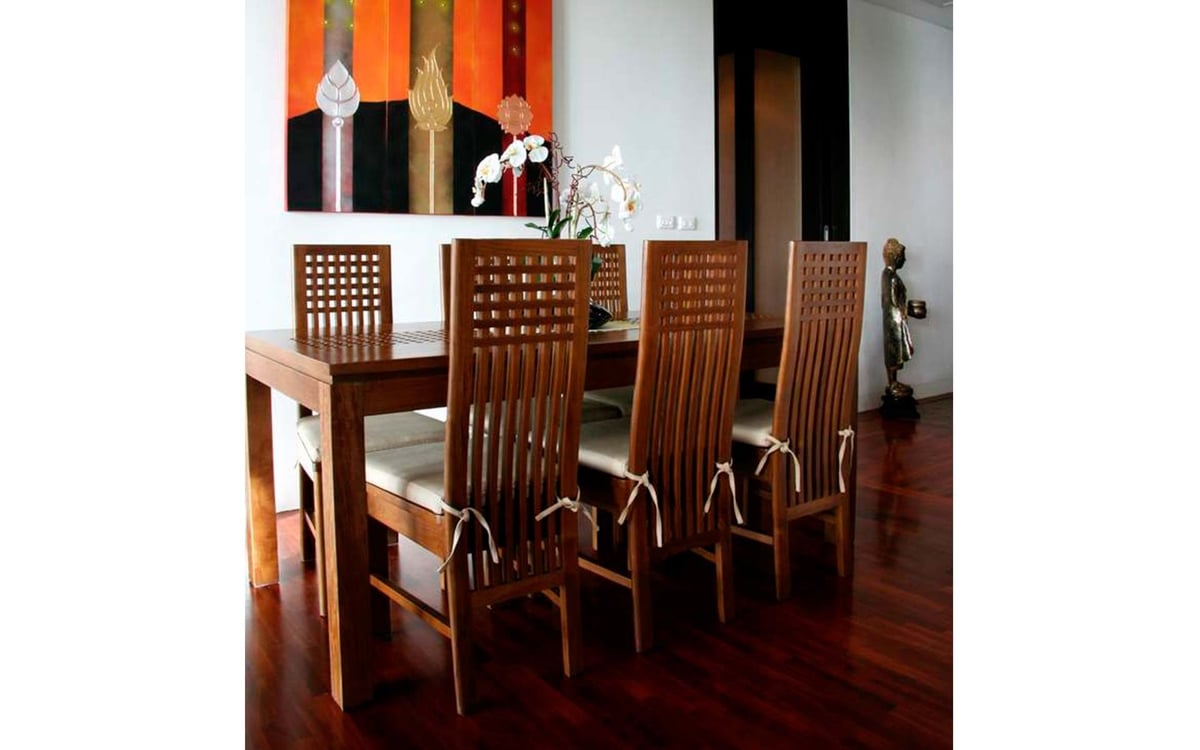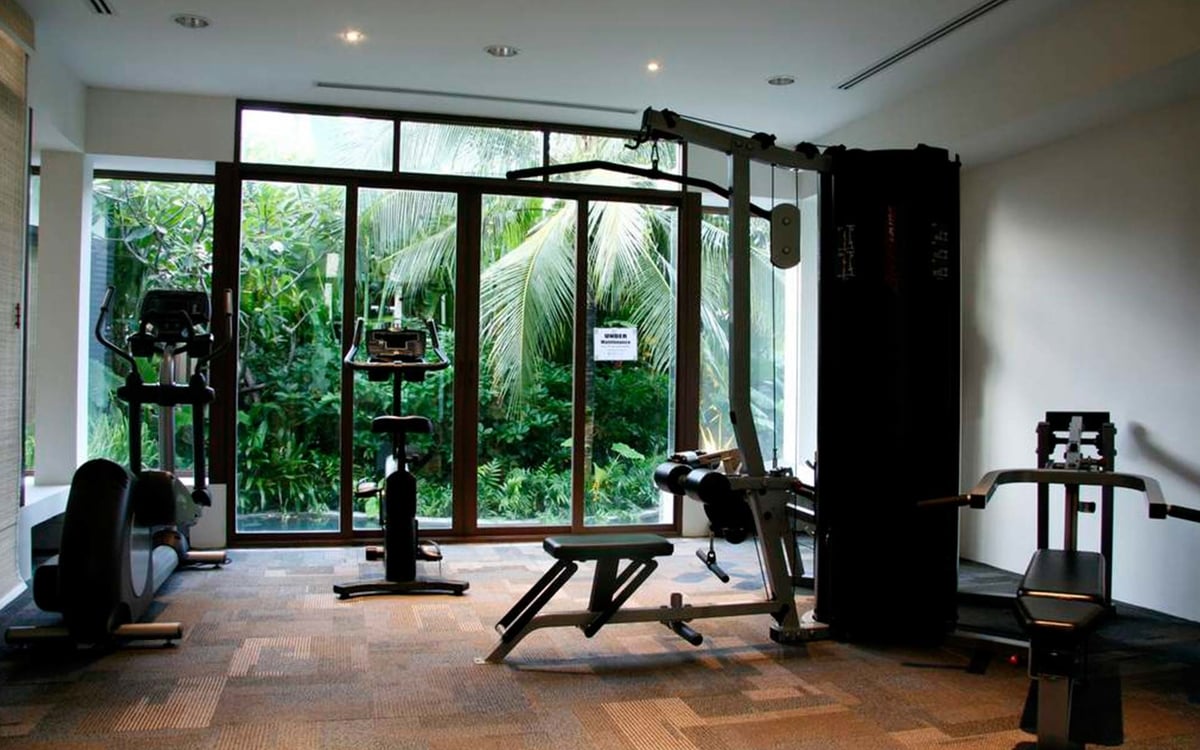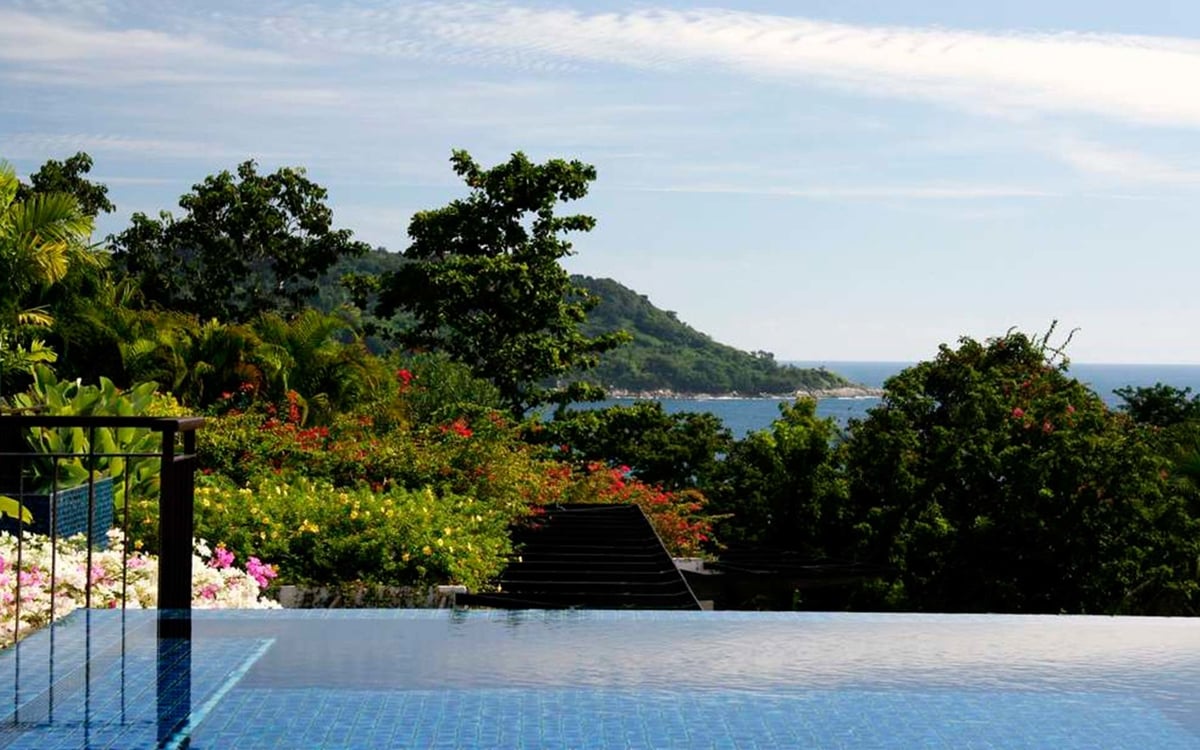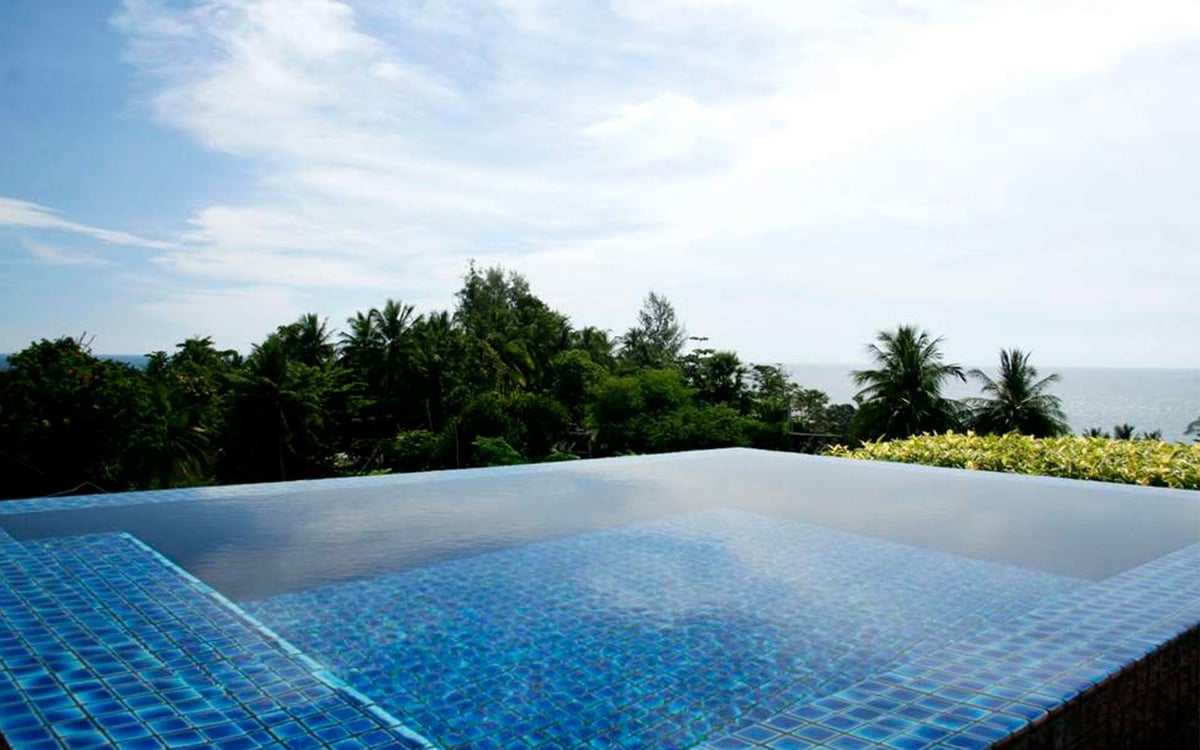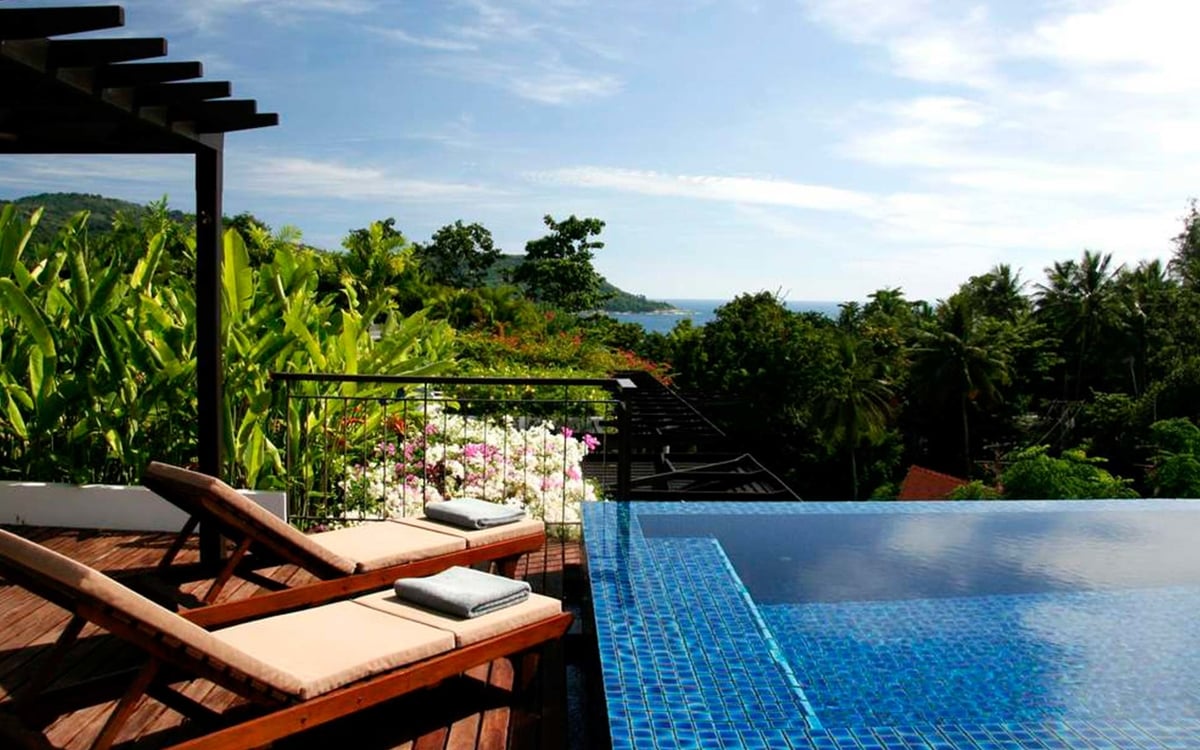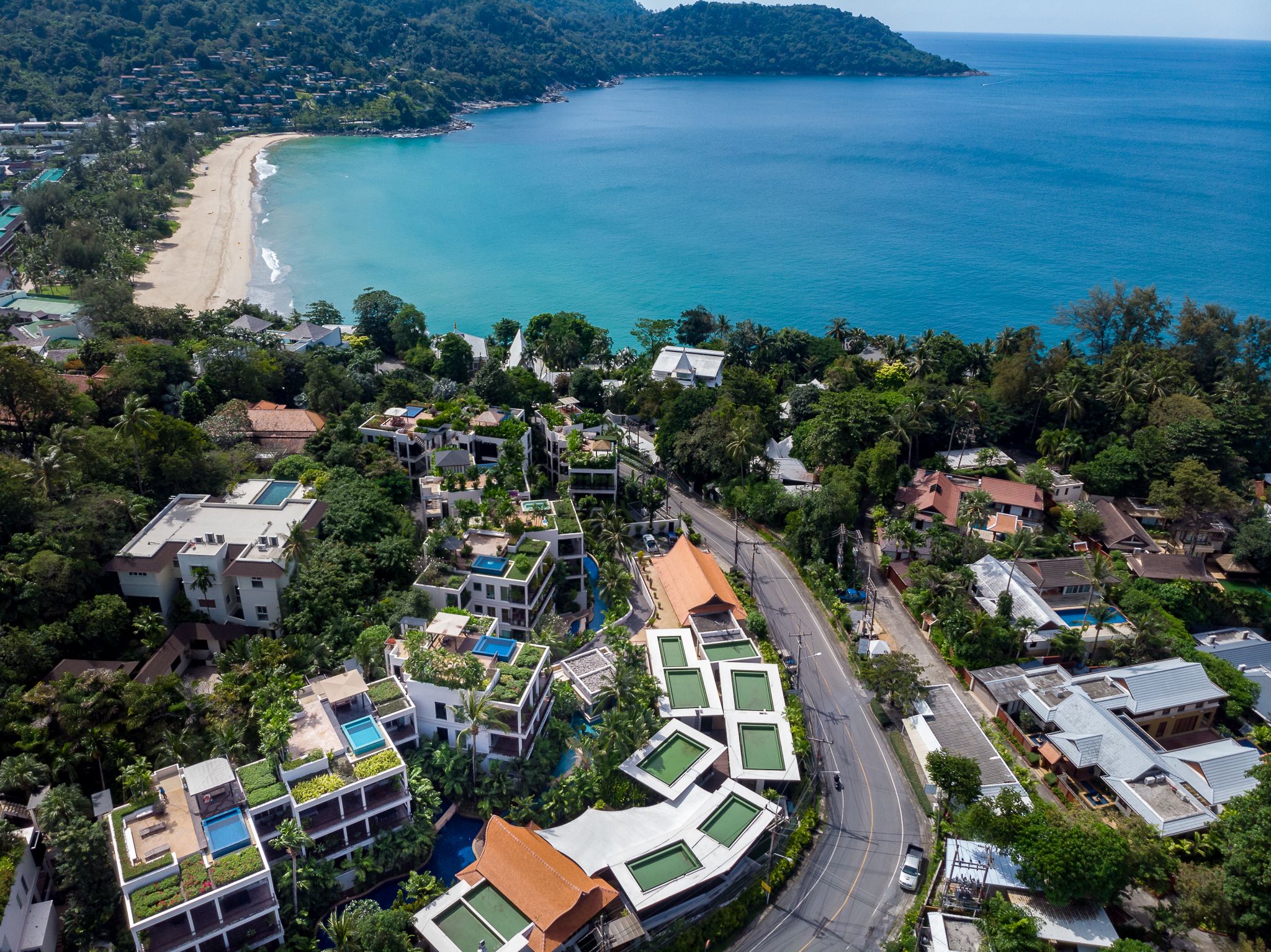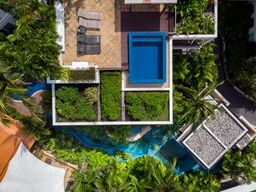 With a rooftop plunge pool overlooking the Andaman Sea, the Seaview Kata Gardens Penthouse is an elegant choice for a holiday. Kata gardens provide short and  long-term stay in Phuket. This 2 bedroom penthouse offers up the utmost in luxury for the perfect tropical getaway. Timeless architecture comprises this penthouse. There is a stunning outdoor terrace with area for sitting, 2 bedrooms with comfortable beds, and a massive living area with plenty of space. The kitchen is fully equipped making it possible to prepare meals at guests' leisure. High quality appliances are available for use in the kitchen, and even the finest detail like the addition of a coffee maker has not been overlooked. The penthouse features air-conditioning with separate climate control, high speed WiFi. VIP amenities are in place throughout this luxurious sea view penthouse located near Kata and Kata Noi beaches. This sea view penthouse is located in the luxurious Kata Gardens apartment complex. Surrounded by landscaped gardens, with the use of 2 swimming pools, and a fitness room. The management office is on-site, and 24 hour security. Maid services are also available. Seaview Kata Gardens Penthouse is located within close proximity to Kata Beach in Phuket.
Location
Kata and Kata Noi beach are very pleasant bays of Kata Villaage, entices and charms many visitors with its white sands and clear waters. We located between both beaches and bays: KATA Beach and Kata noi Beach
KATA BEACH, the pleasant bay of Kata, just a few minutes south of Karon Beach, entices and charms many visitors with its white sands and clear waters. Very popular with families, Kata is an all round favourite due to its spectacular palm-lined beach, great restaurants, lively but not raucous nightlife and varied accommodation options - all close to the beach. From May to October surfers flock to catch Kata's waves and from November to April the beach is alive with sunseekers.
Kata is split into two focal areas: Kata Centre, which is at the northern end close to Karon and Kata South, home to several resorts. Visitors will find an abundance of shops to browse in, from souvenir and ready-to-wear outlets, to 7-Elevens and local mini-marts, to name-brand fashion stores.
KATA NOI BEACH, is a very cosy little bay is found at the end of a beachside cul-de-sac, just a few minutes' drive over the hill from Kata beach. There's not much to do in Kata Noi apart from admiring the wonderful scenery, which is precisely the point of coming here. Relax, take a walk along the soft sands, snorkel or swim. It's long been a popular spot for surfers in the monsoon season of May to October, though swimming can be dangerous during this period. The popular Kata Viewpoint, offering a stunning vista across the three bays of Karon, Kata and Kata Noi, is only a five-minute drive along a winding road towards Nai Harn.
Facilities
1 King Bed and 1 Twin Bed
Cleaning Service 3 Times per week
Kata Noi Beach walking 5 min.
Kata View Point approx 5 min car.
Market approx 10 min car.
Chalong pier approx 15 min car.
Enquiry
Contact our villa consultant for more information via the form below.