The Heights Penthouse ocean view (A11)
Bedrooms: 2 King 1 Twin
Max Guests: 6
Private pool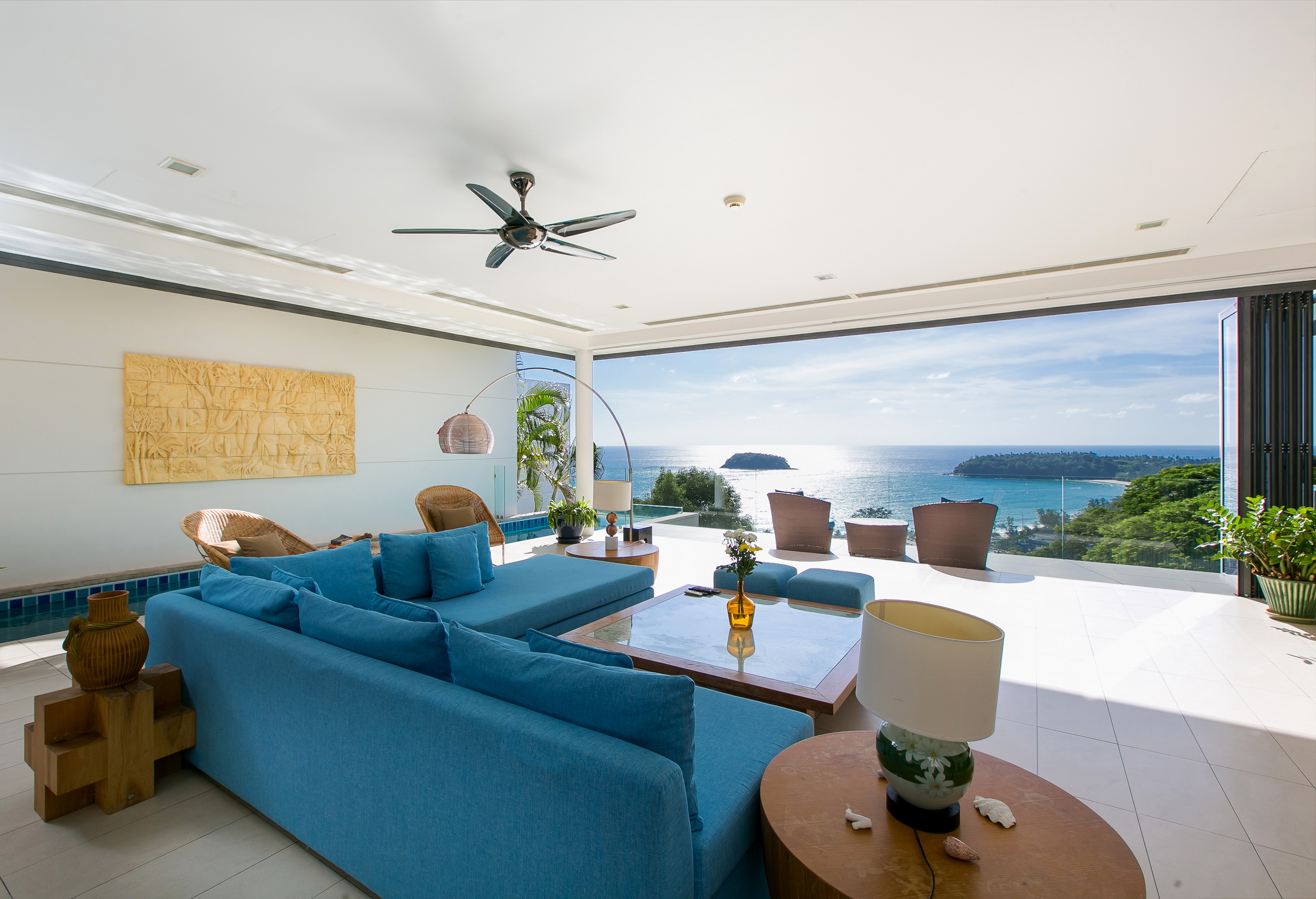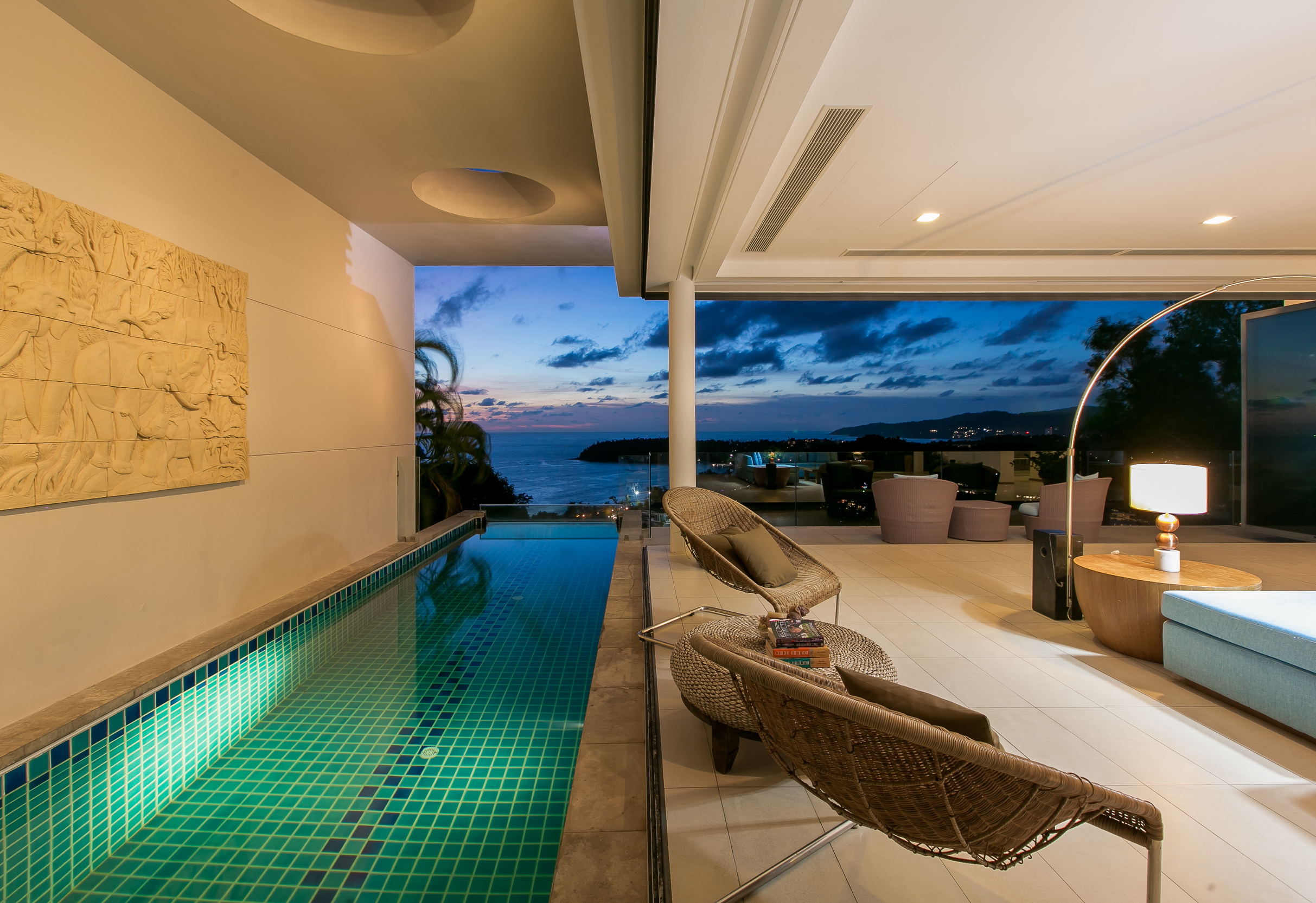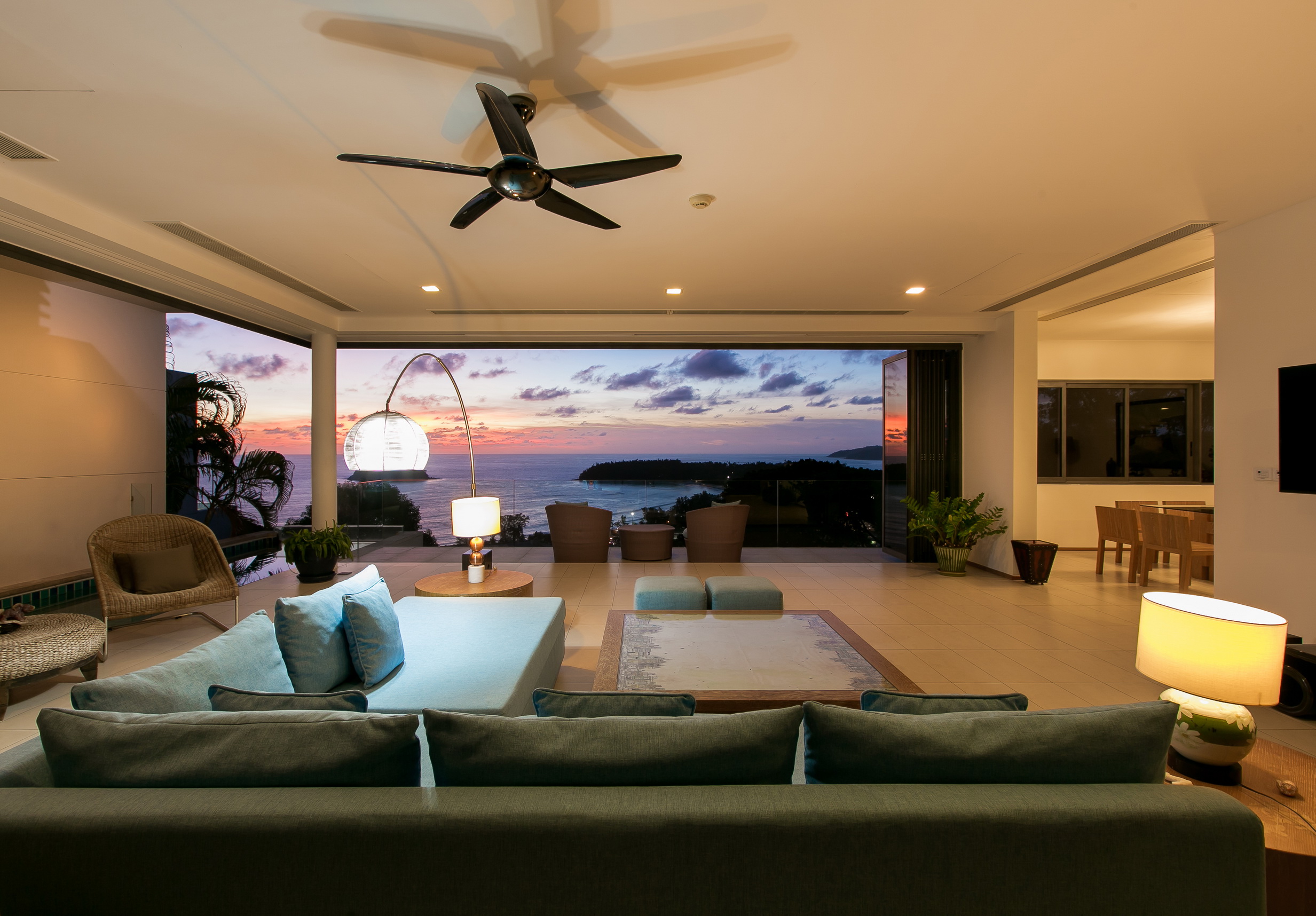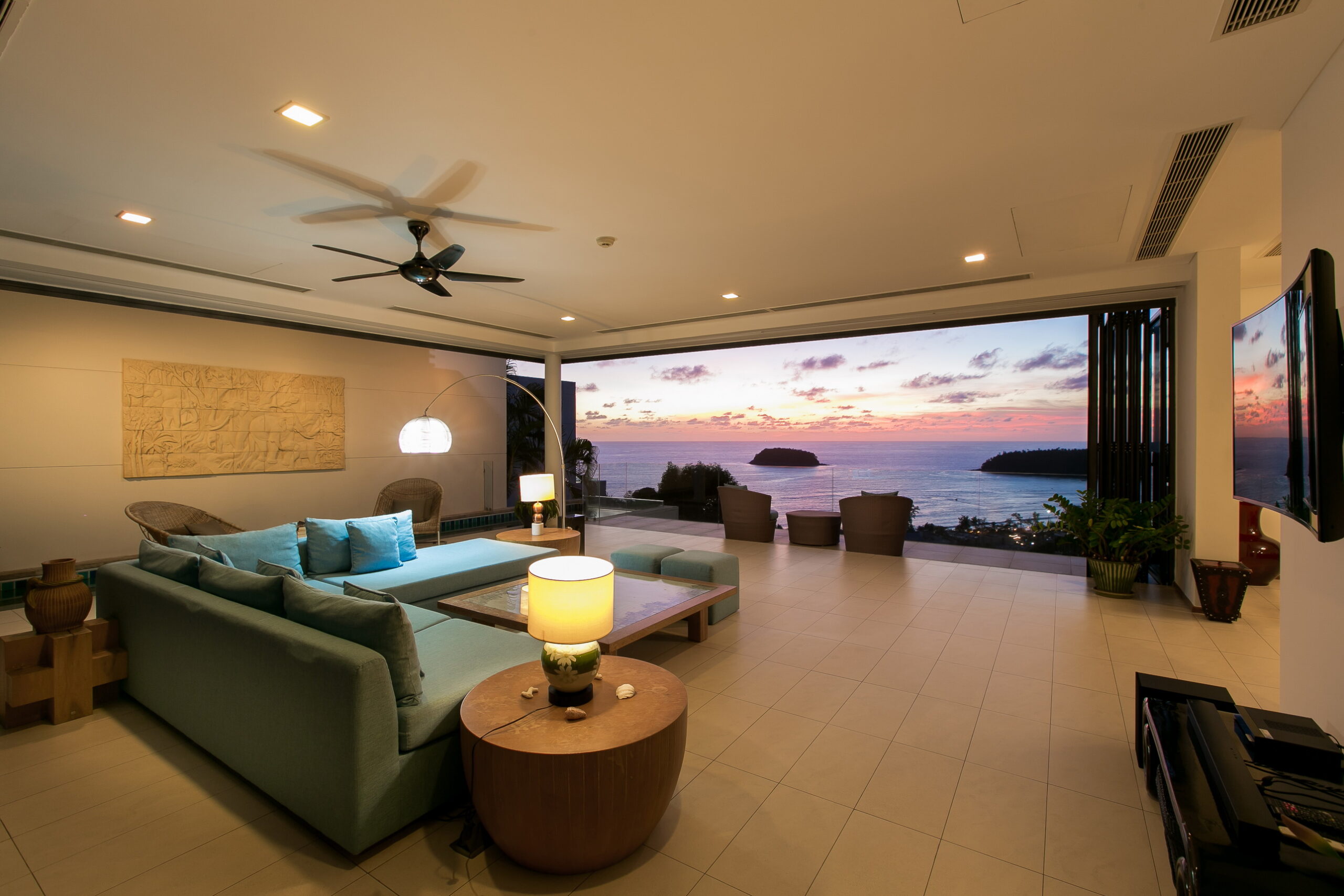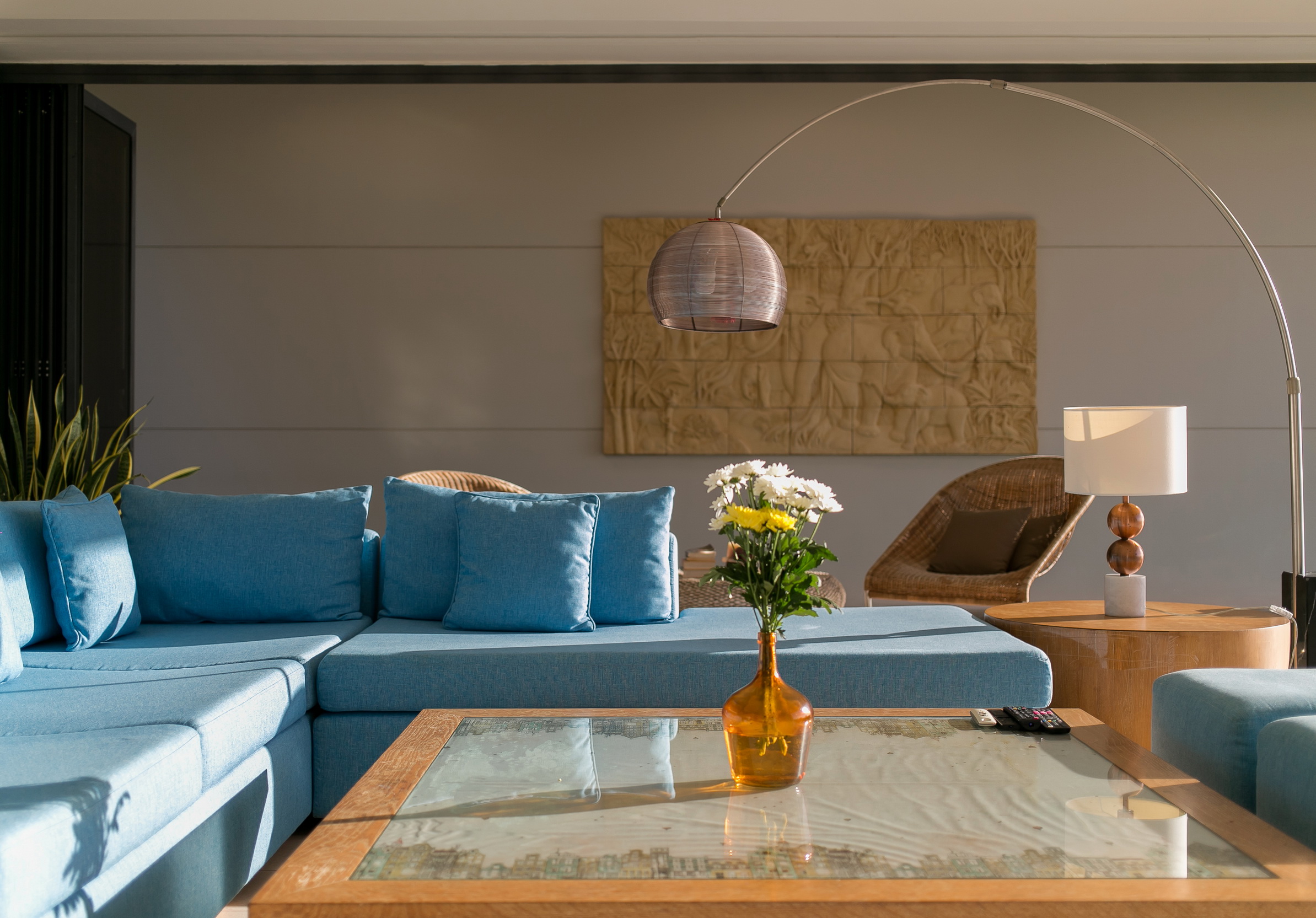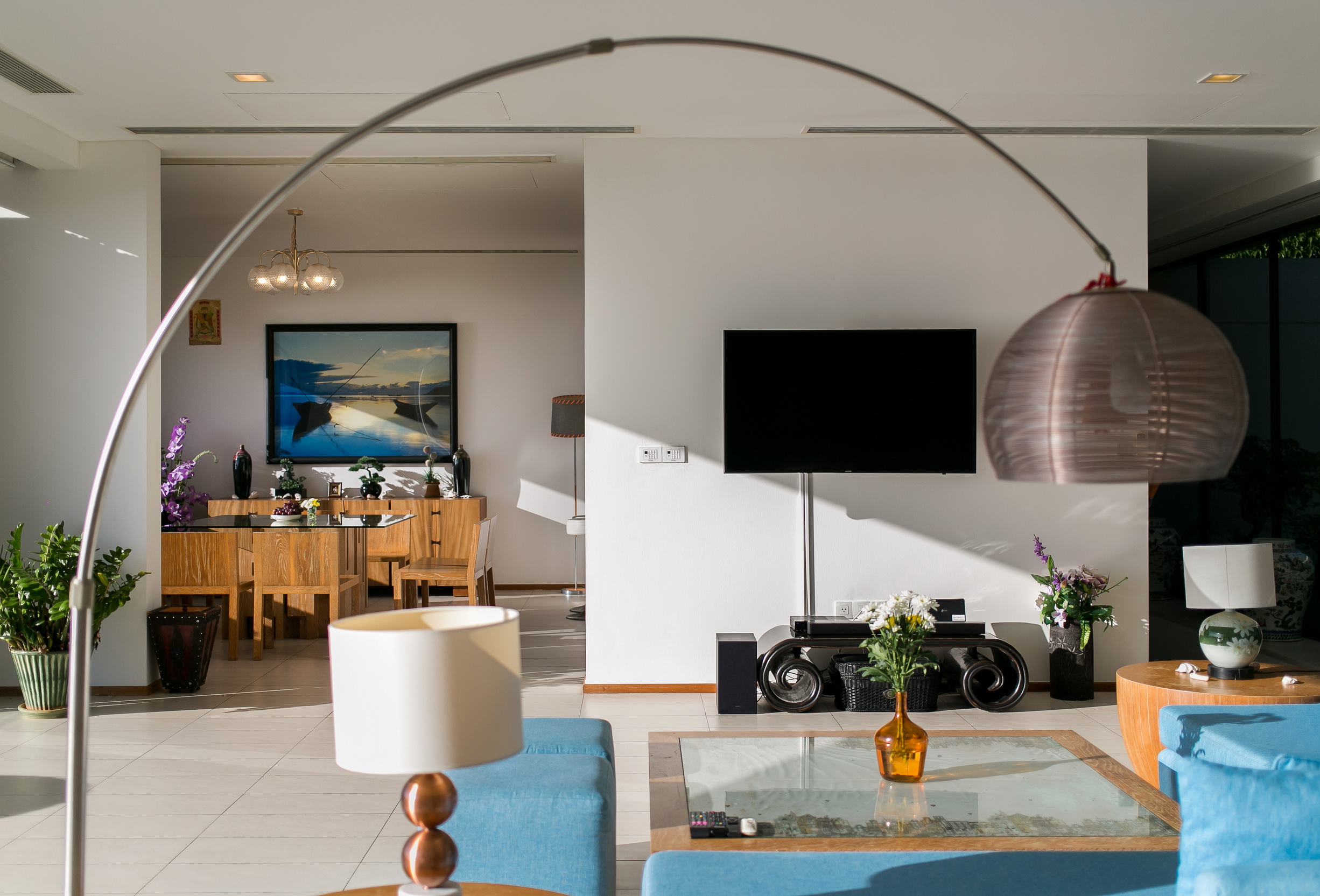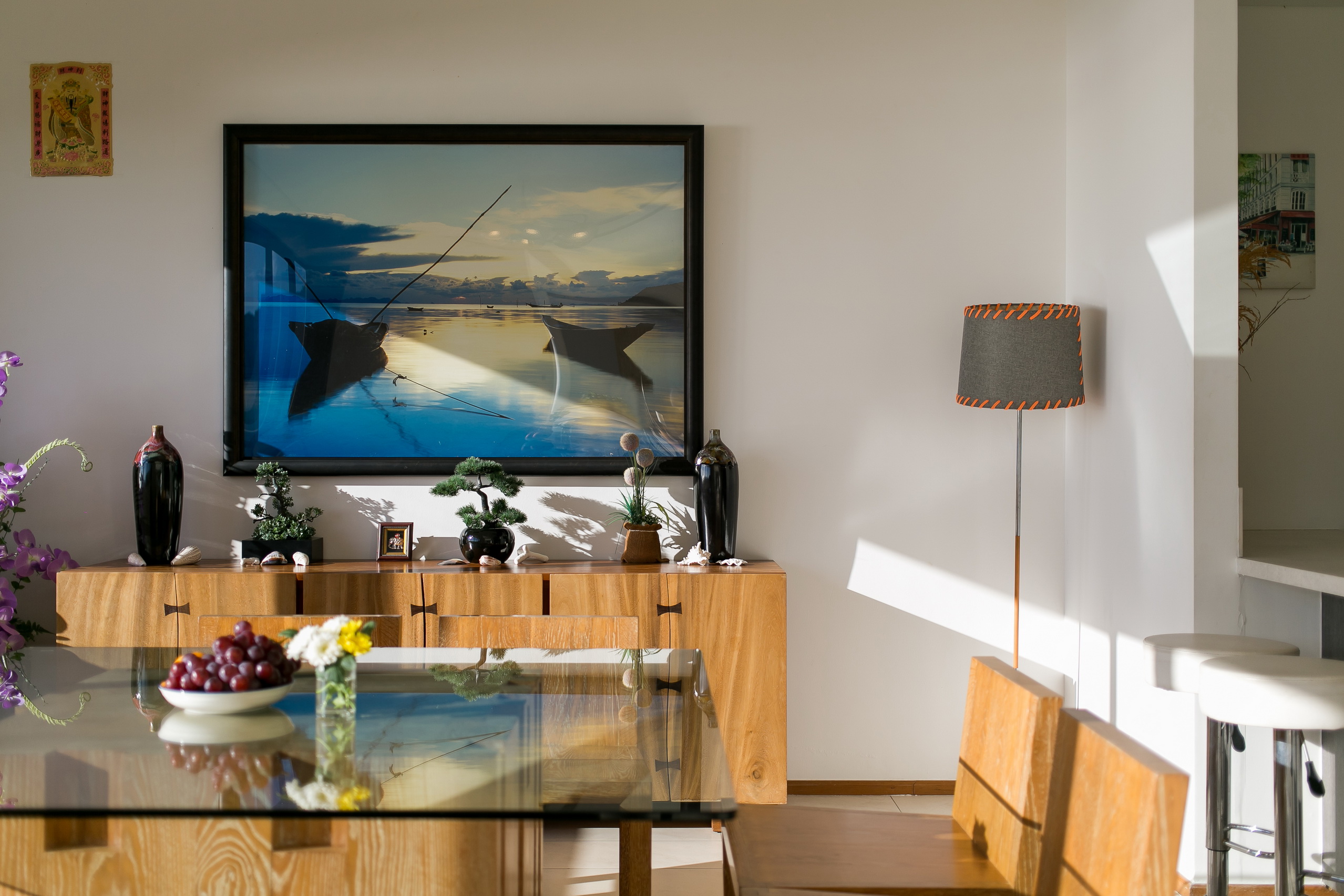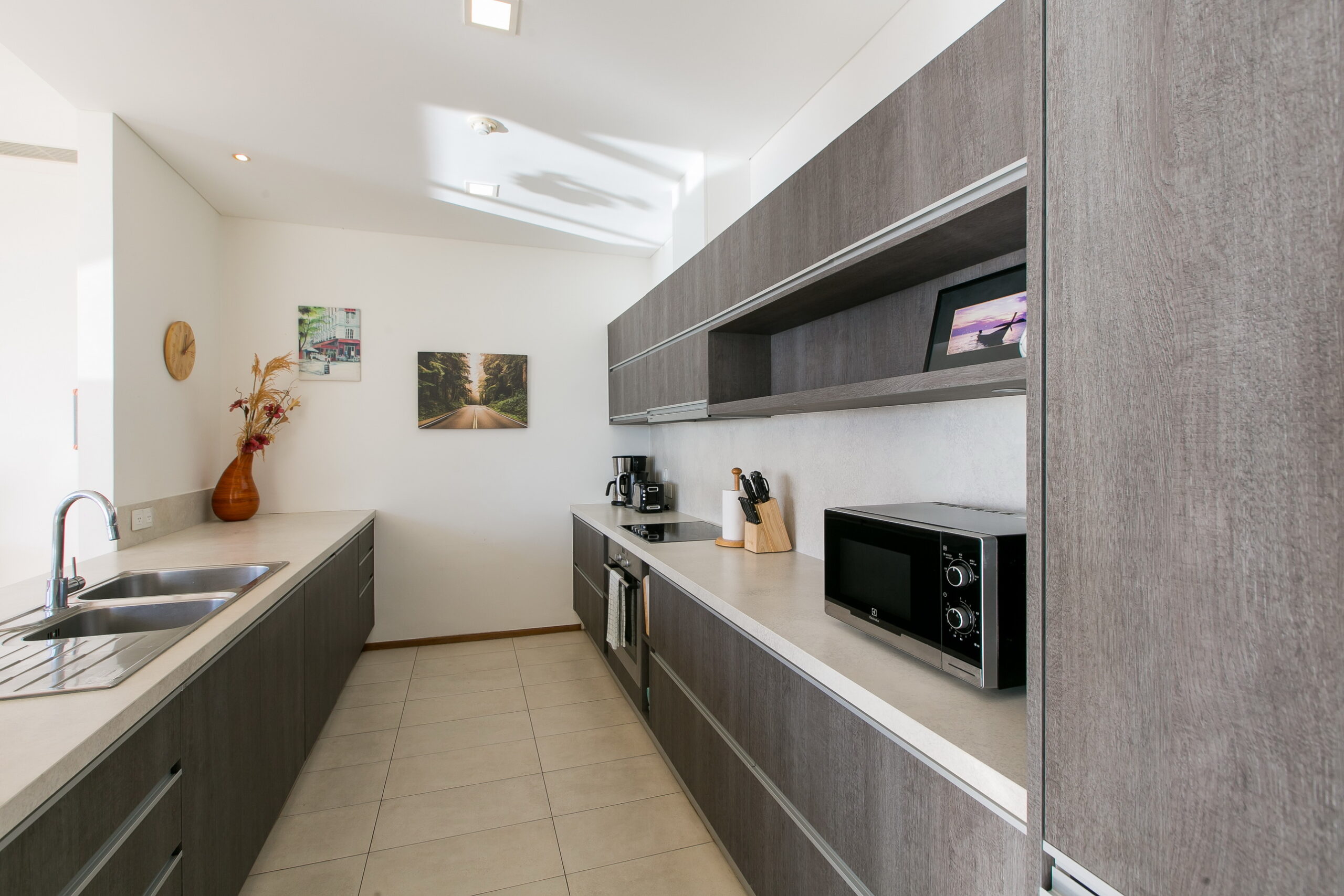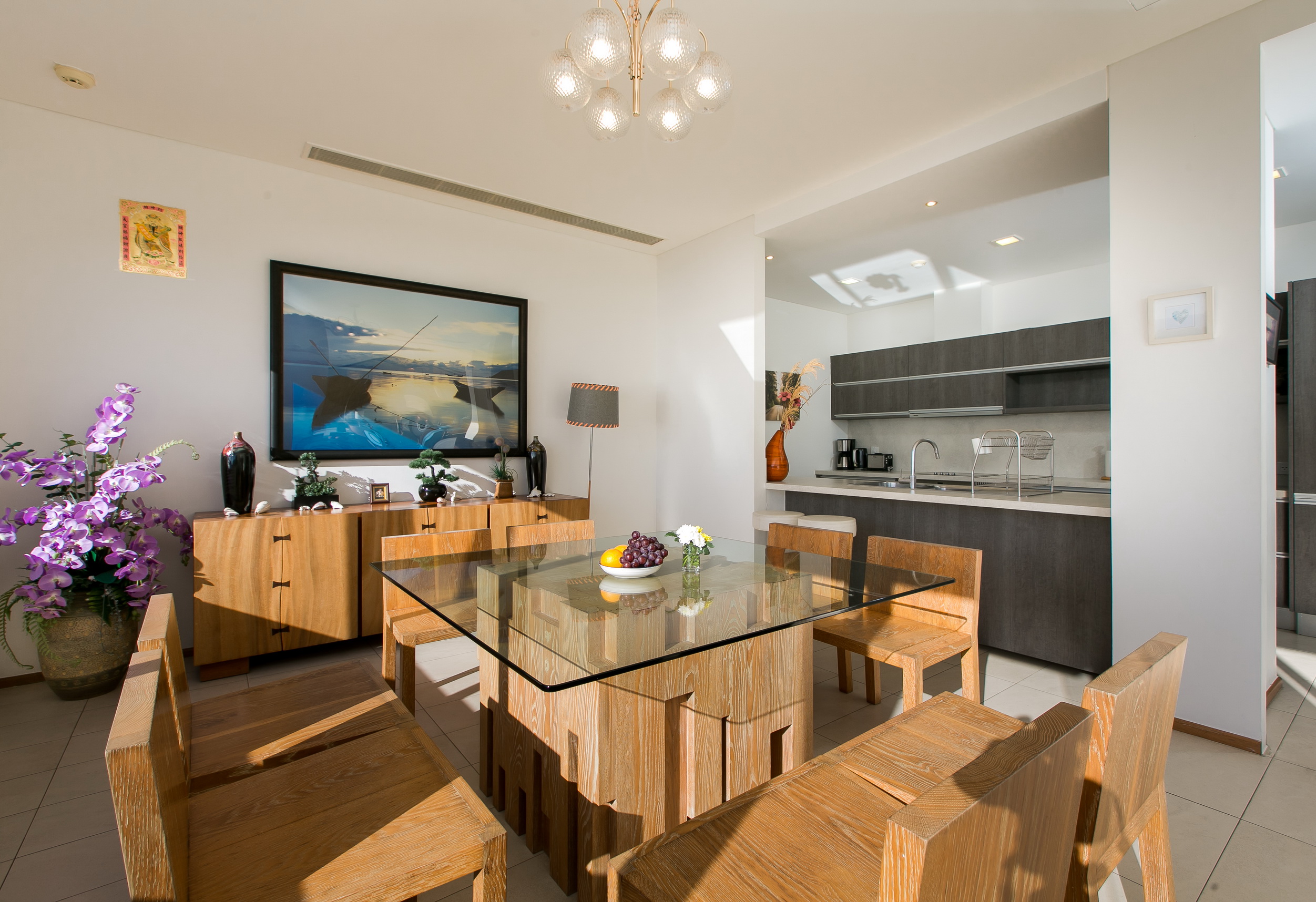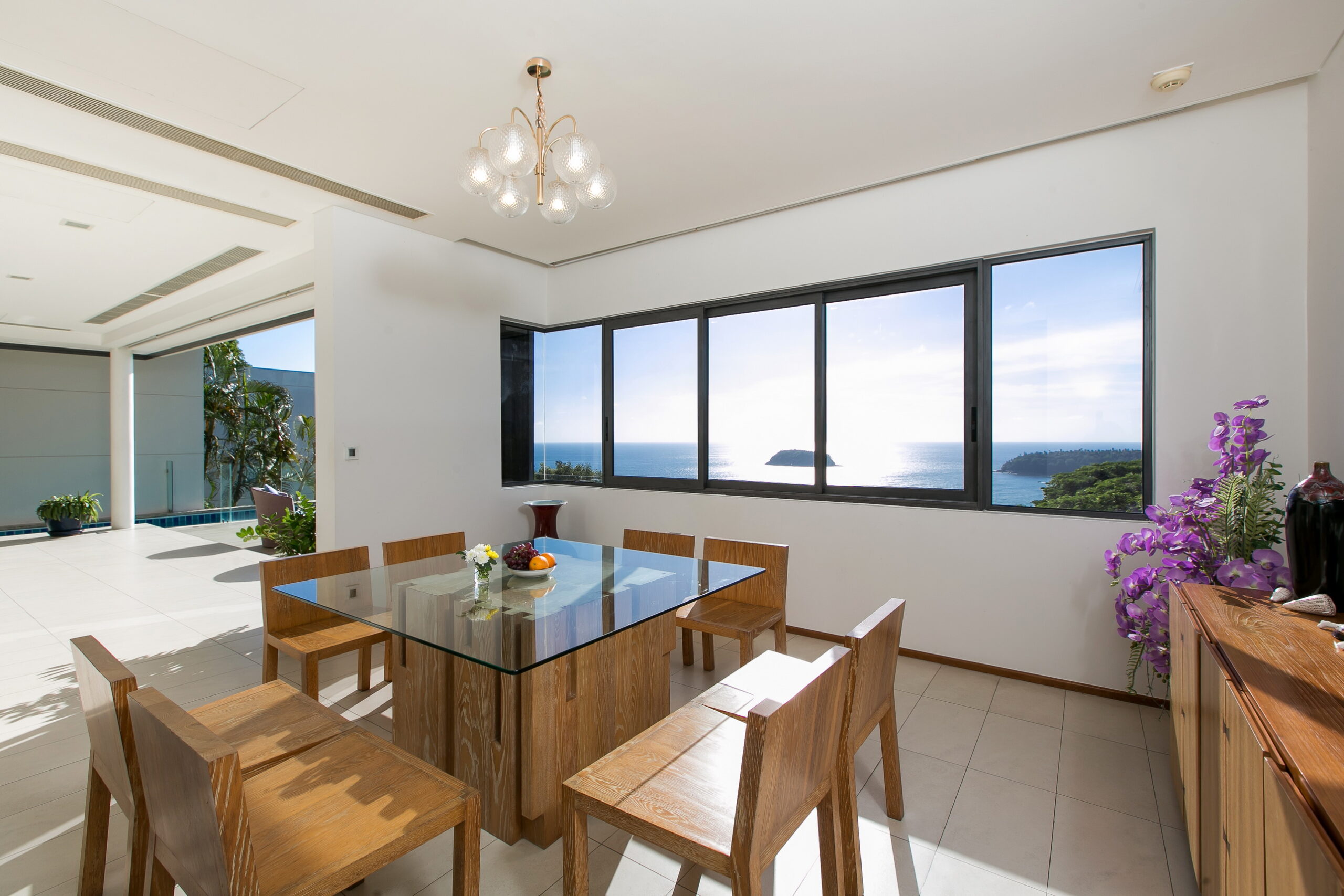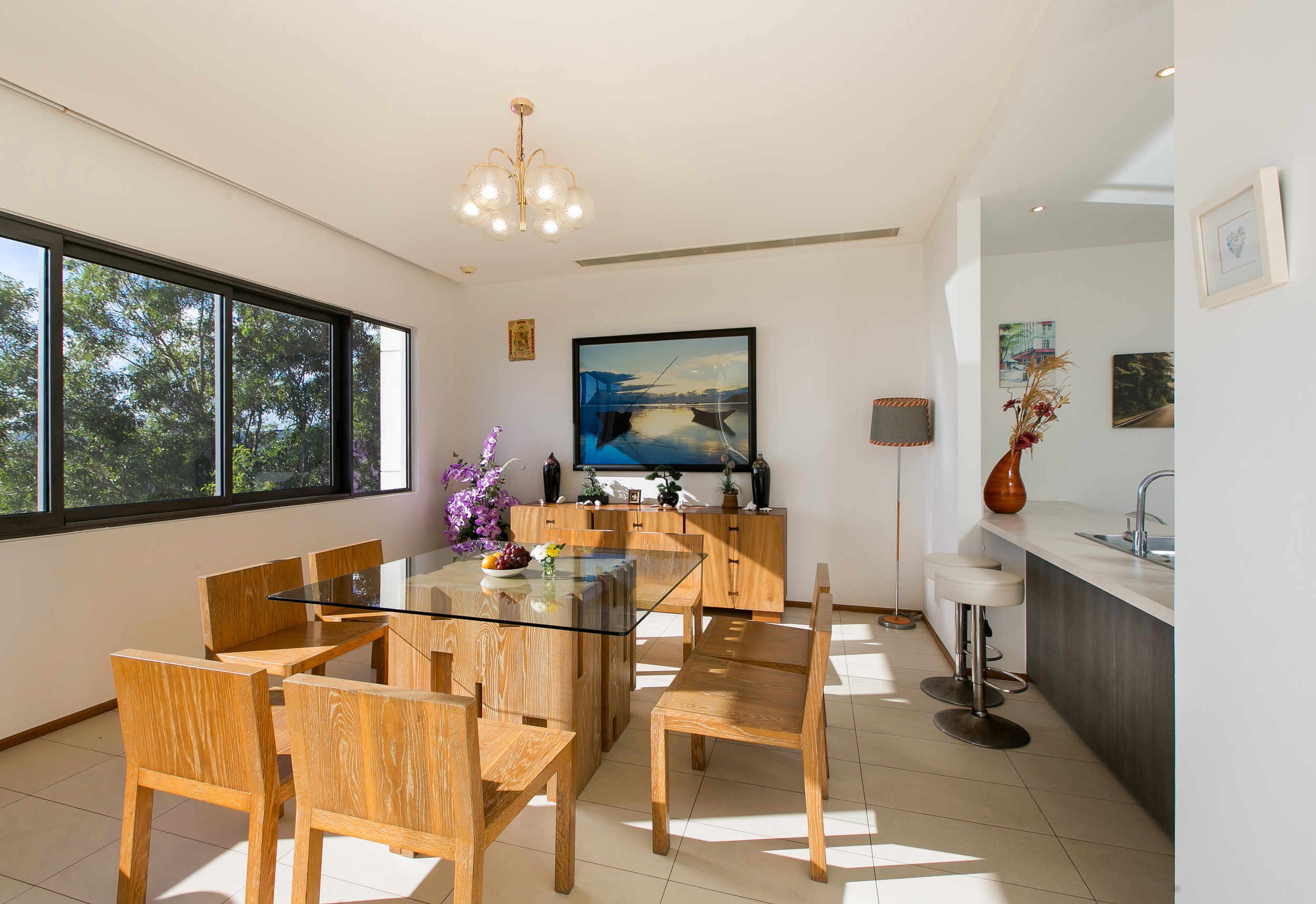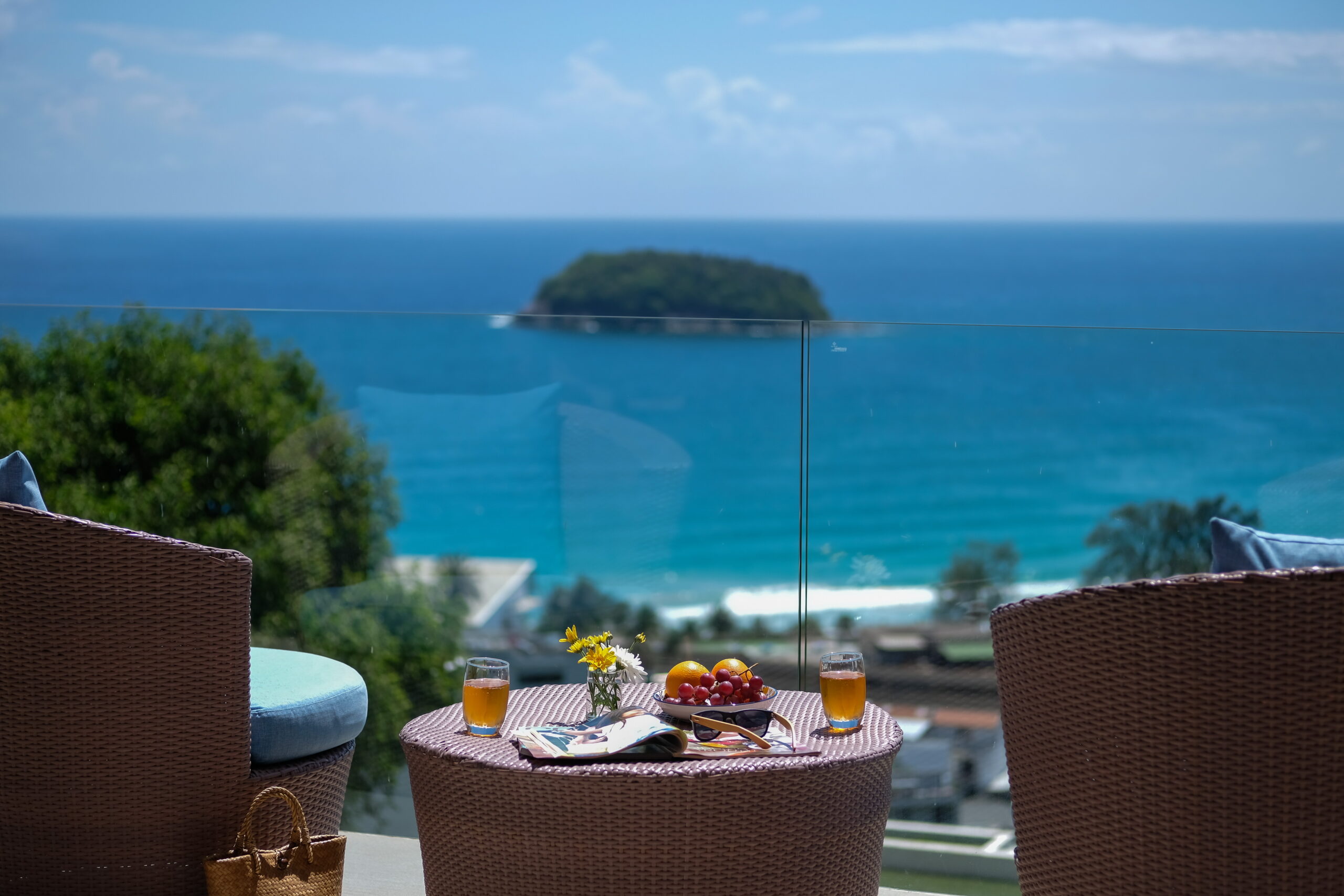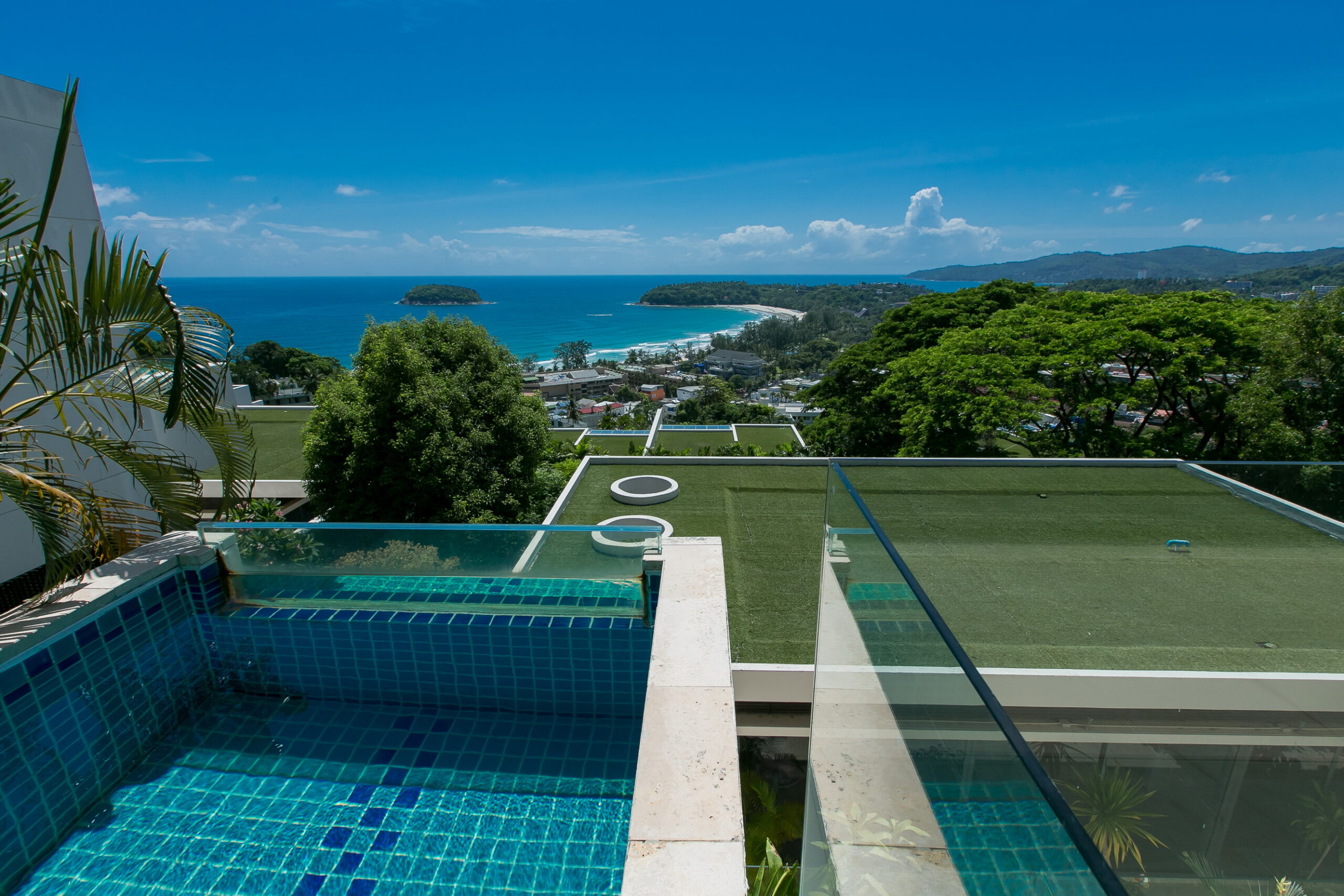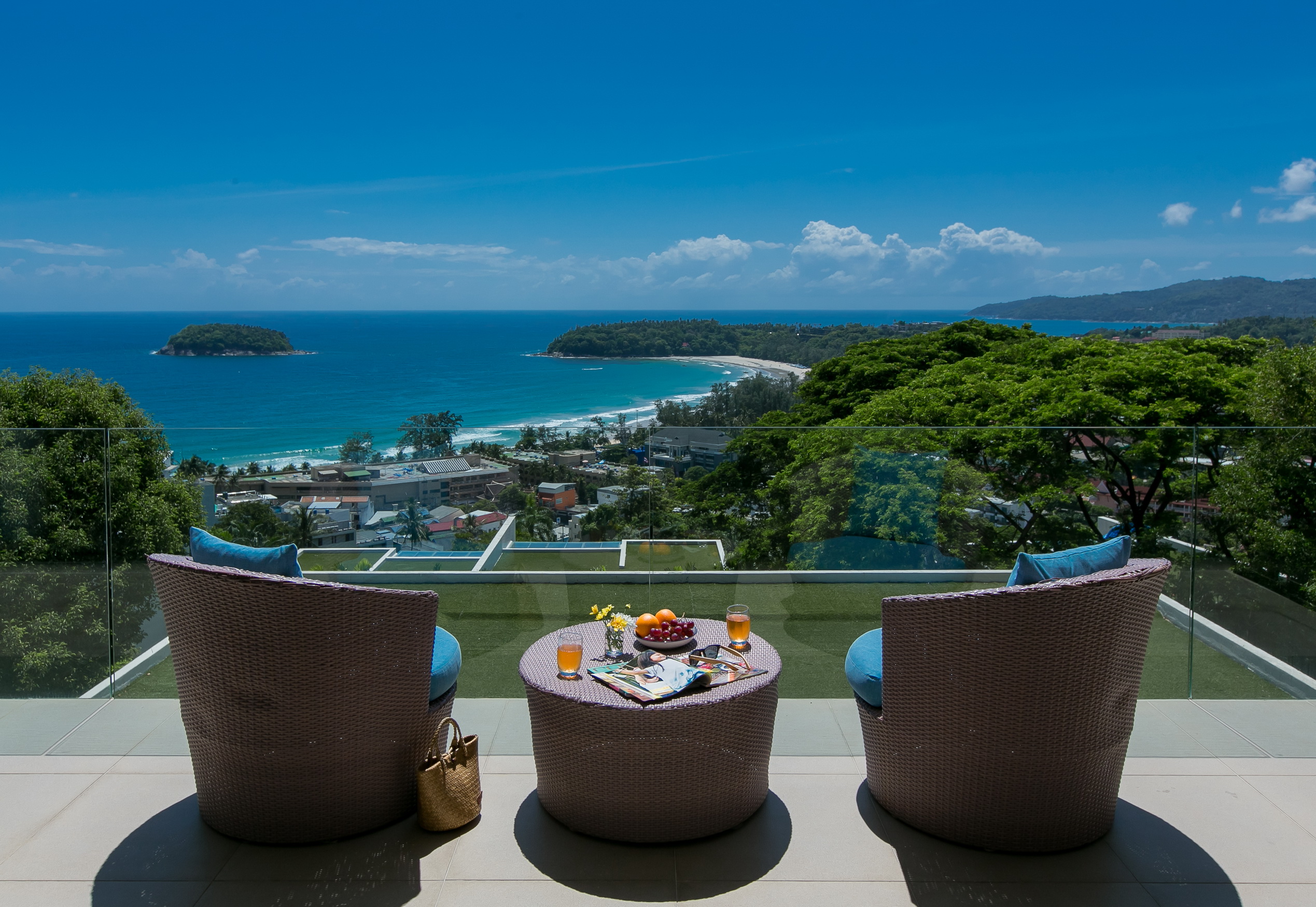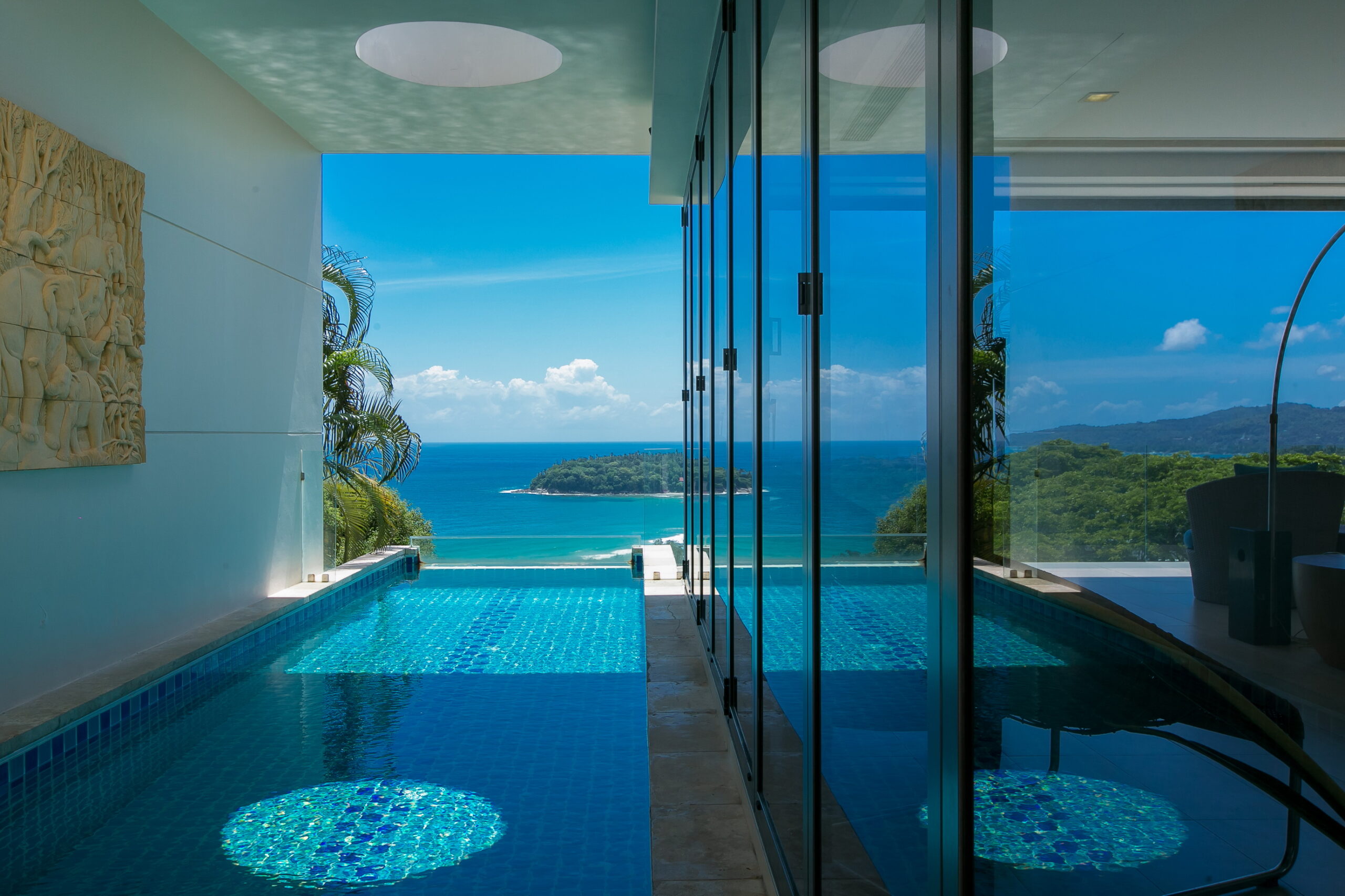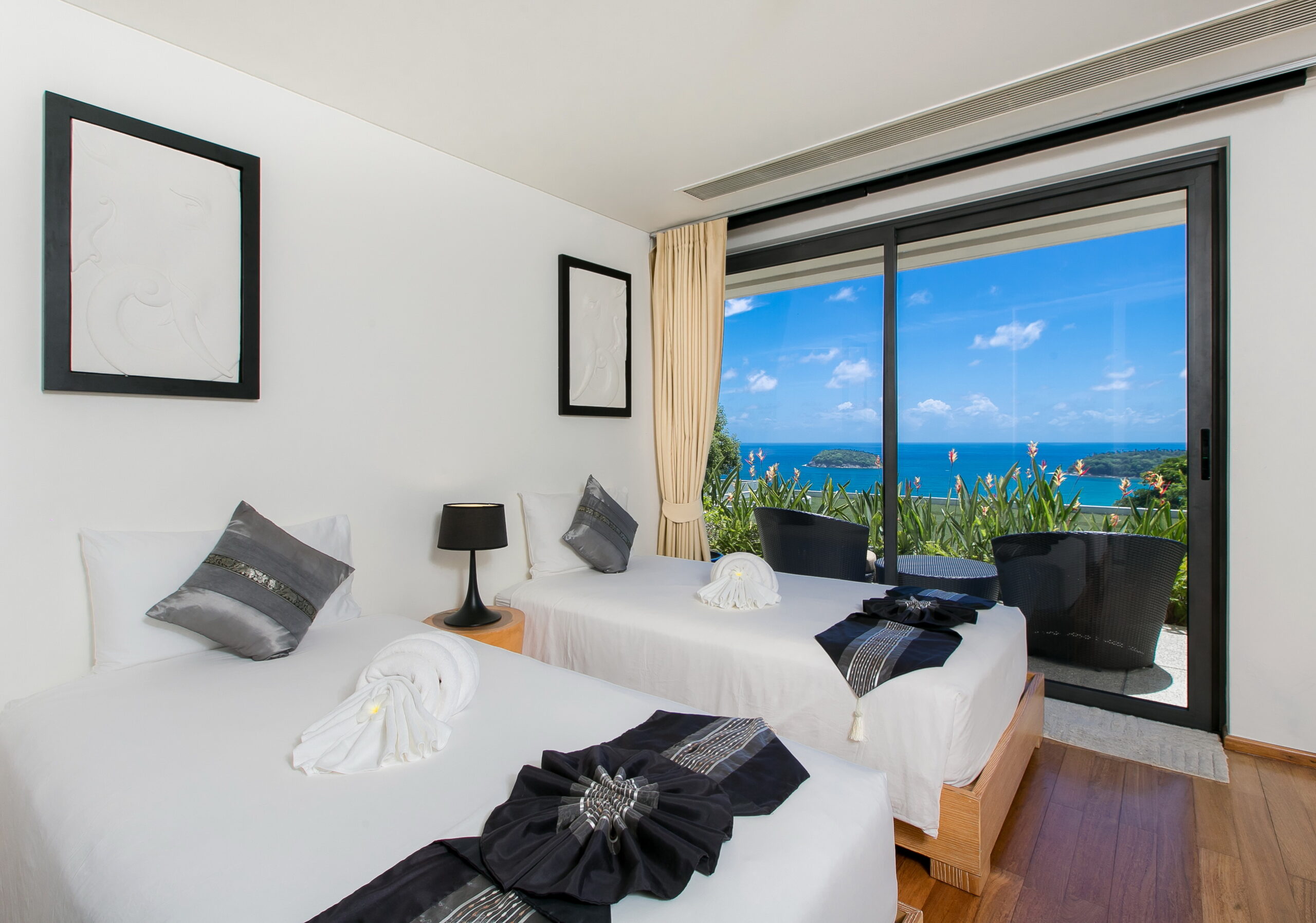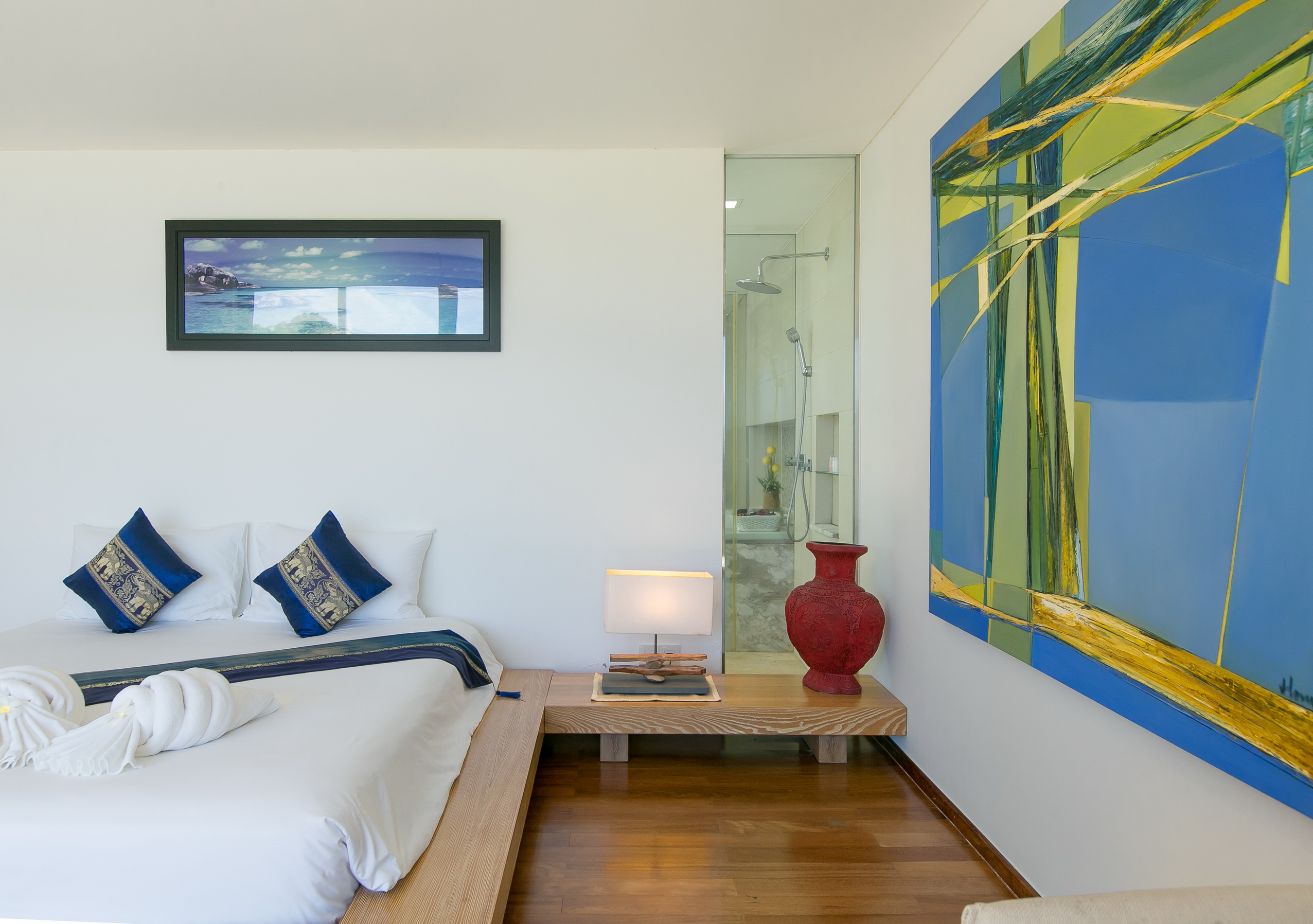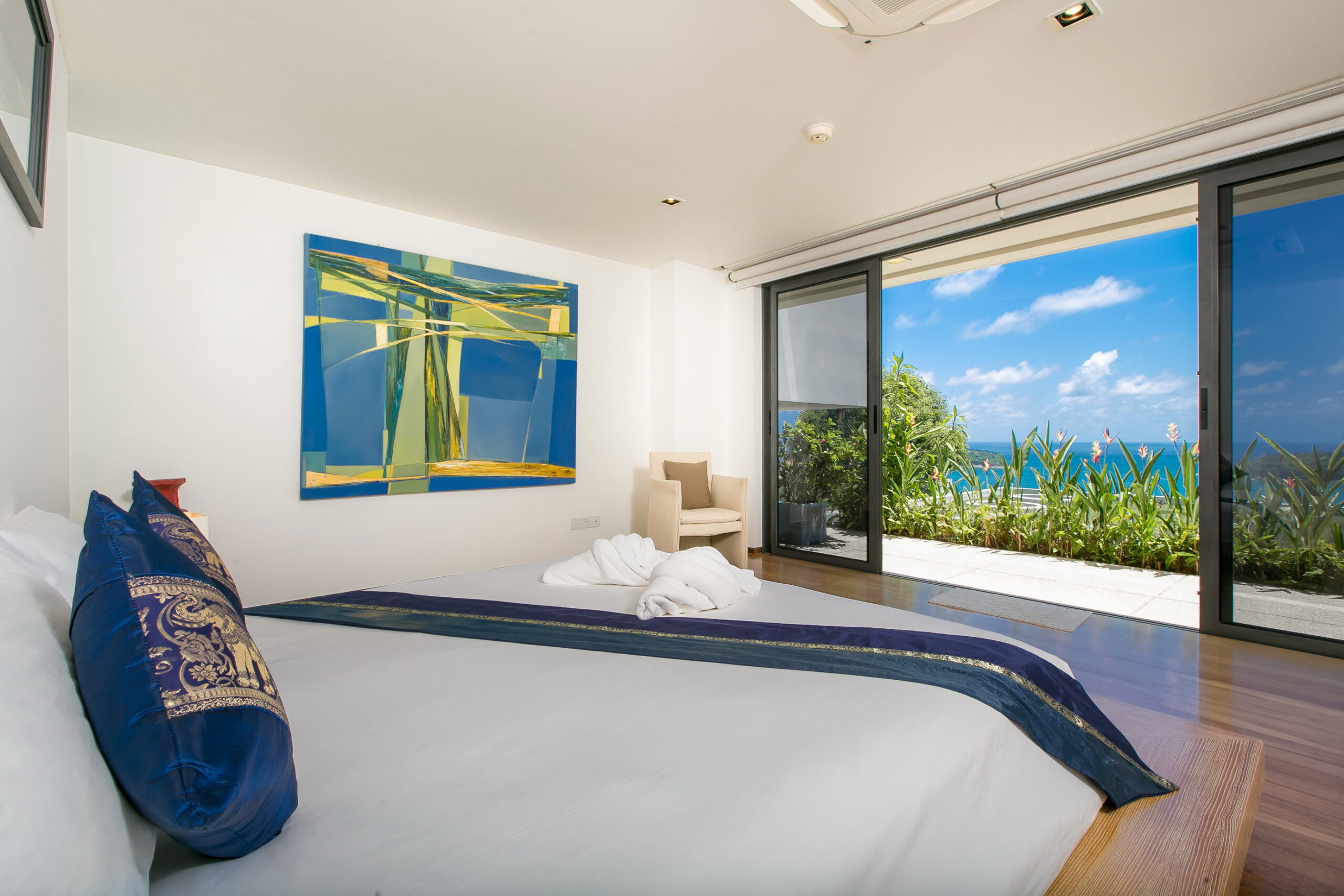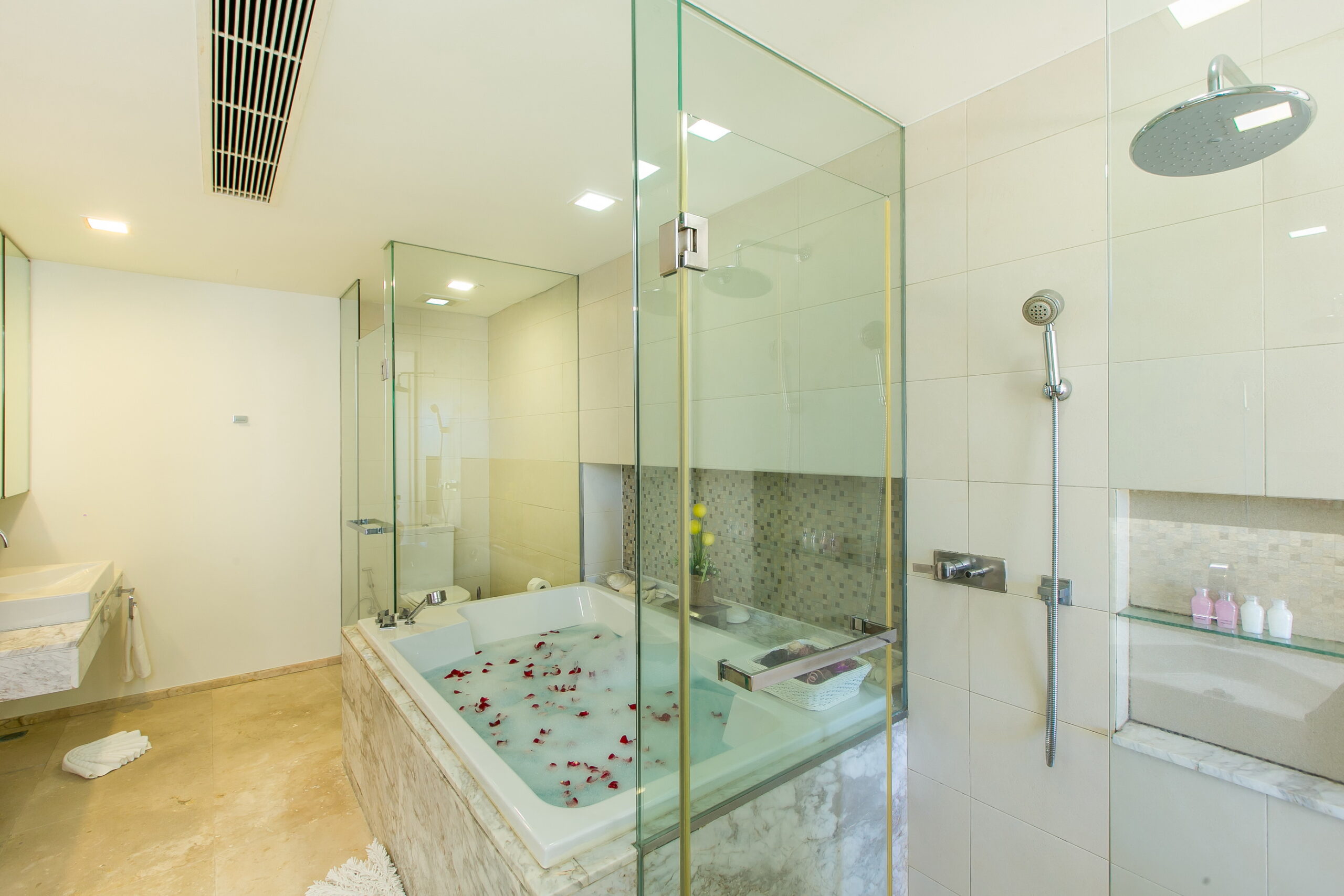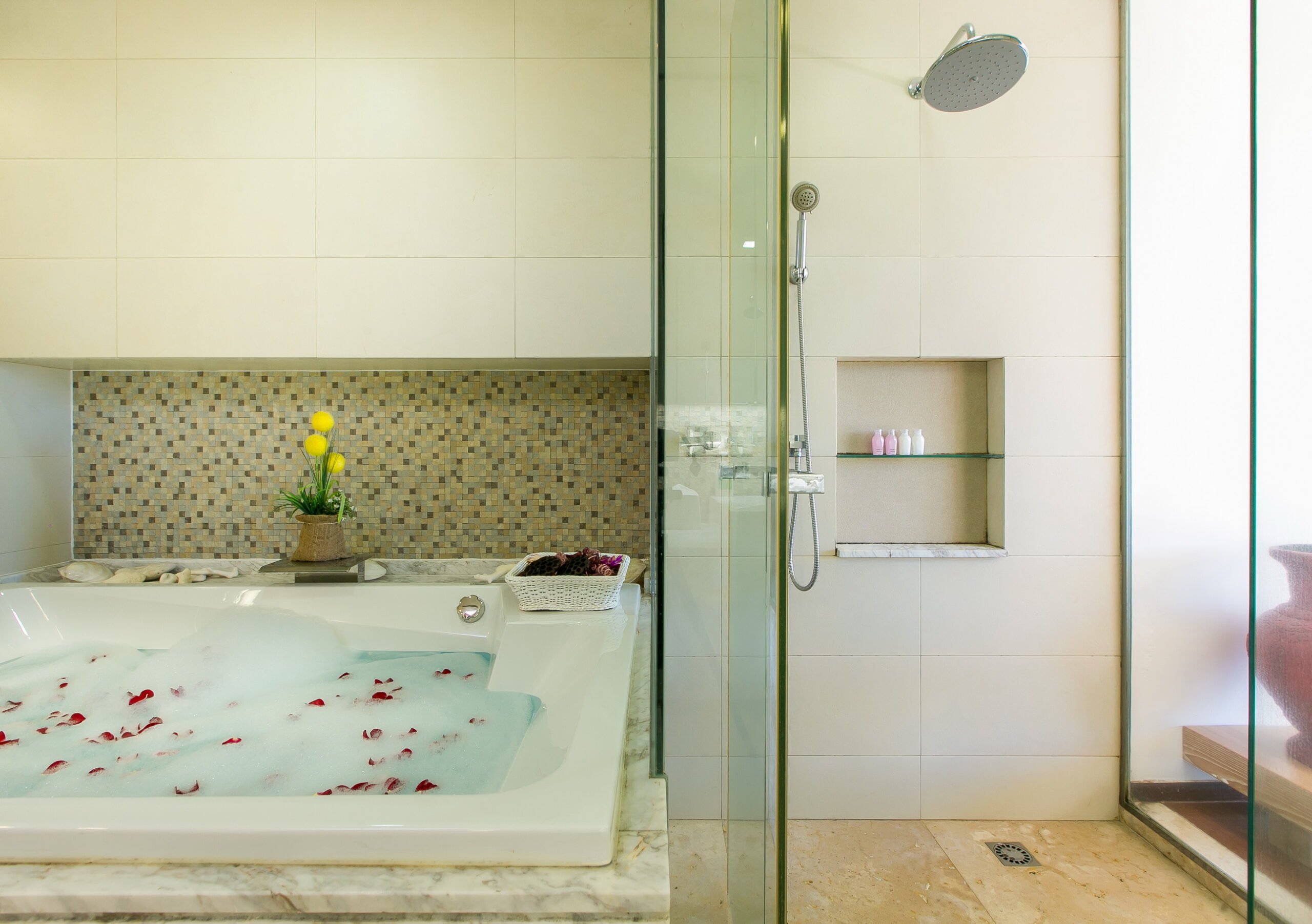 Situated on a hilltop above the popular Kata Beach, The Heights Penthouse Ocean View offers up breathtaking views of the Andaman Sea. This 3 bedroom penthouse features a private swimming pool and a dazzling courtyard. Housed in an upscale apartment complex overlooking Kata Beach, this ocean view penthouse in Phuket is modern and contemporary. Each of the three bedrooms features ample space with unique art pieces adorning the walls. Decorated with chic Thai touches, the bedrooms have sliding glass doors. The bathrooms are spacious with large bathtubs. The kitchen is fully equipped with a comfortable dining area. It is possible for guests to cook meals within the penthouse if they wish, or explore a few of the popular restaurants in the neighborhood. The living area of this luxury penthouse showcases breathtaking views. Plush sofas and well appointed chairs and tables are there for guests to get comfortable on. The private swimming pool and courtyard are sure to be a favorite spot to relax for guests. Lush tropical plants adorn the spacious courtyard, and there are plenty of seating options for when it is time to stop splashing in the pool. Exceptional views and fresh air make it possible to truly relax. The Heights Penthouse Ocean View comprises 440 sqm. Guests of the penthouse can enjoy a wide range of recreational activities at the local clubhouse which include a fitness center, a free form infinity pool, a lap pool, a dedicated children's pool, a gorgeous sun deck and a jacuzzi. Travelers looking for a luxury penthouse experience in the Kata Beach neighborhood will love the choice of The Heights Penthouse Ocean View. The penthouse is entirely upscale and the views remarkable.
The Heights Kata Specifications
Space:
Each unit allows generous ceiling heights with concealed air conditioning units to maximize your floor space panorama views.
Fitted for you:
Each unit comes with luxury bathroom fittings and fixtures, including a frame less glass shower enclosure supported by concealed instant electric water heaters. Quality built in kitchen and wardrobes are installed. The finishes are timeless and durable to blend with your own personal taste in loose furnishings. Ready for you to move in.
Smart living by Siemens:
Everything at a push of a button. Siemens will provide the infrastructure in all units to create a 'Smart Home' offering more convenience, less energy consumption and greater safety.
This can include:
Lighting Control System - stylish digital dimming, curtain control and hands free offer complete convenience. Lighting scenes can be set to enhance moods that can also be integrated with your sound system and curtain control. Home Security - installations such as an enhanced alarm system and simulated occupancy will deter any intruder. Lifestyle Software - wireless home office control for broadband and automated music systems. Energy Saving - intelligent consumption management will reduce your electricity bills and save money. Remote Control - your entire home can be controlled with the touch of a button.
Communications:
TV outlets providing the living areas and bedrooms for local channels with provision for future cable TV connections to each unit as required An internal PABX system links the entry gate and reception with individual units.
Location
Facilities
Cleaning Service 3 Times per week
Kata Noi Beach walking 15 min.
Kata View Point 5 min car.
Market / supermarket 5 mins car.
Promthep Cape 20 min car.
Phuket Airport .1 hrs car
Enquiry
Contact our villa consultant for more information via the form below.