Villa Sawarin with private pool
Bedrooms: 9 Bedrooms
Max Guests: 18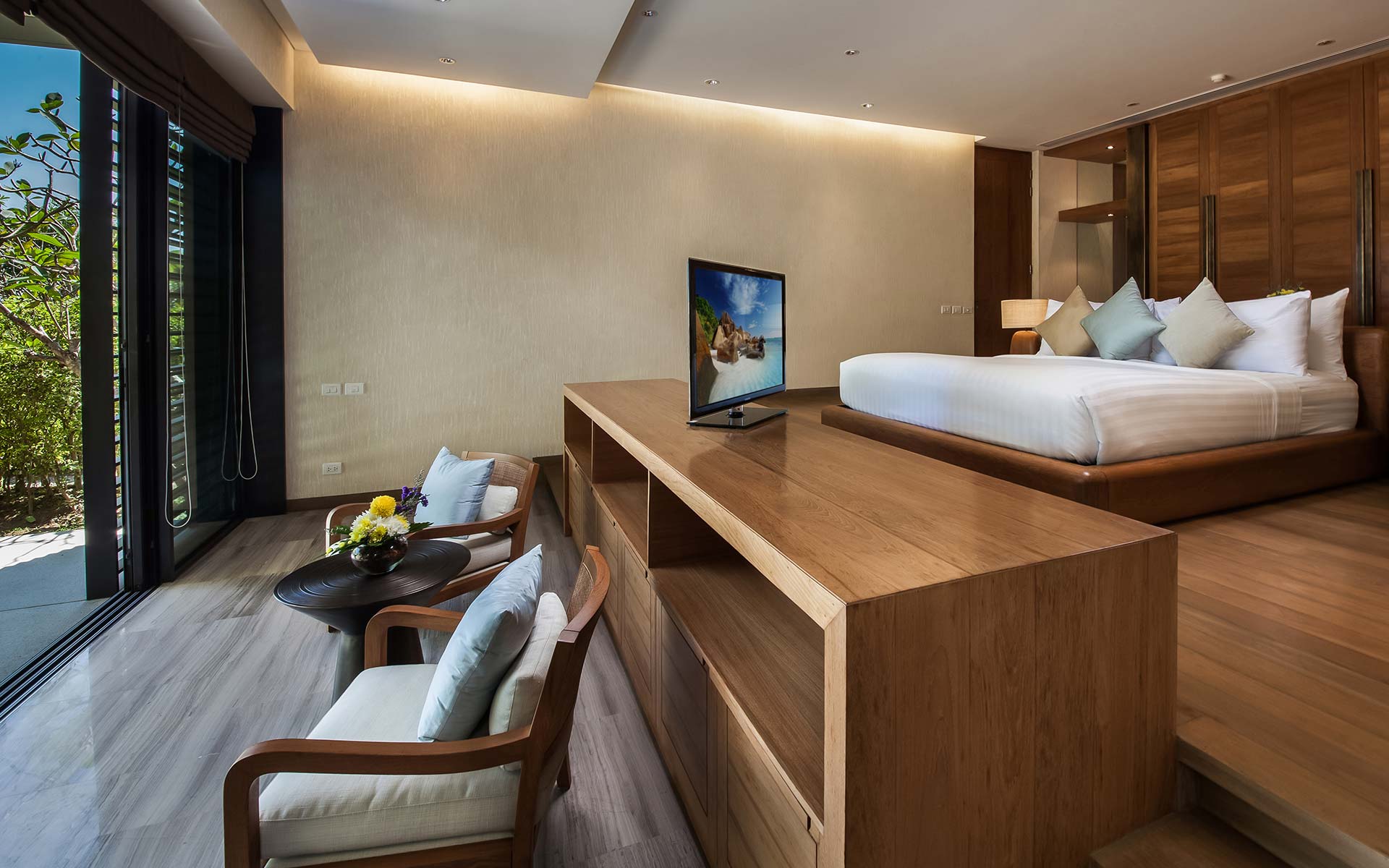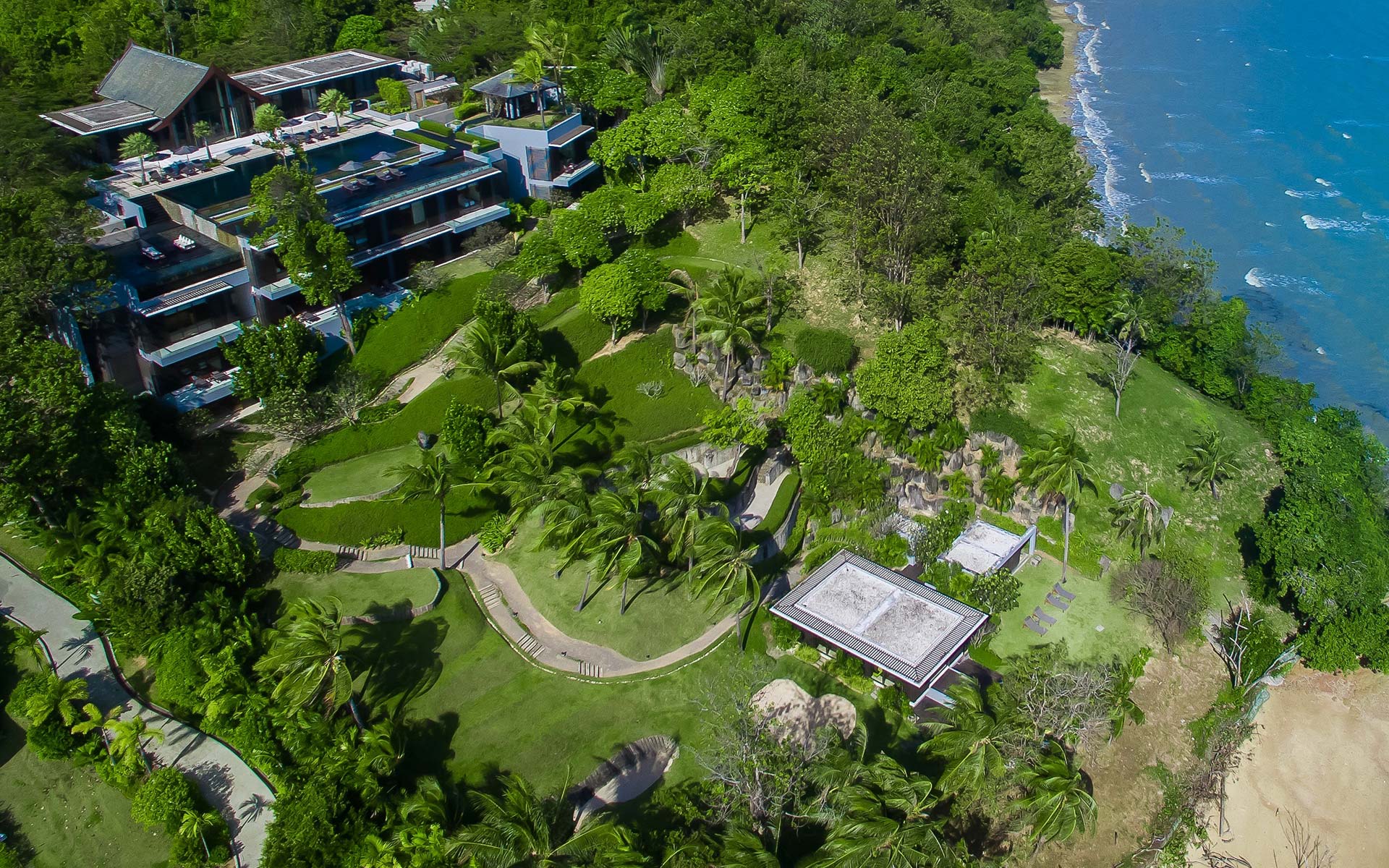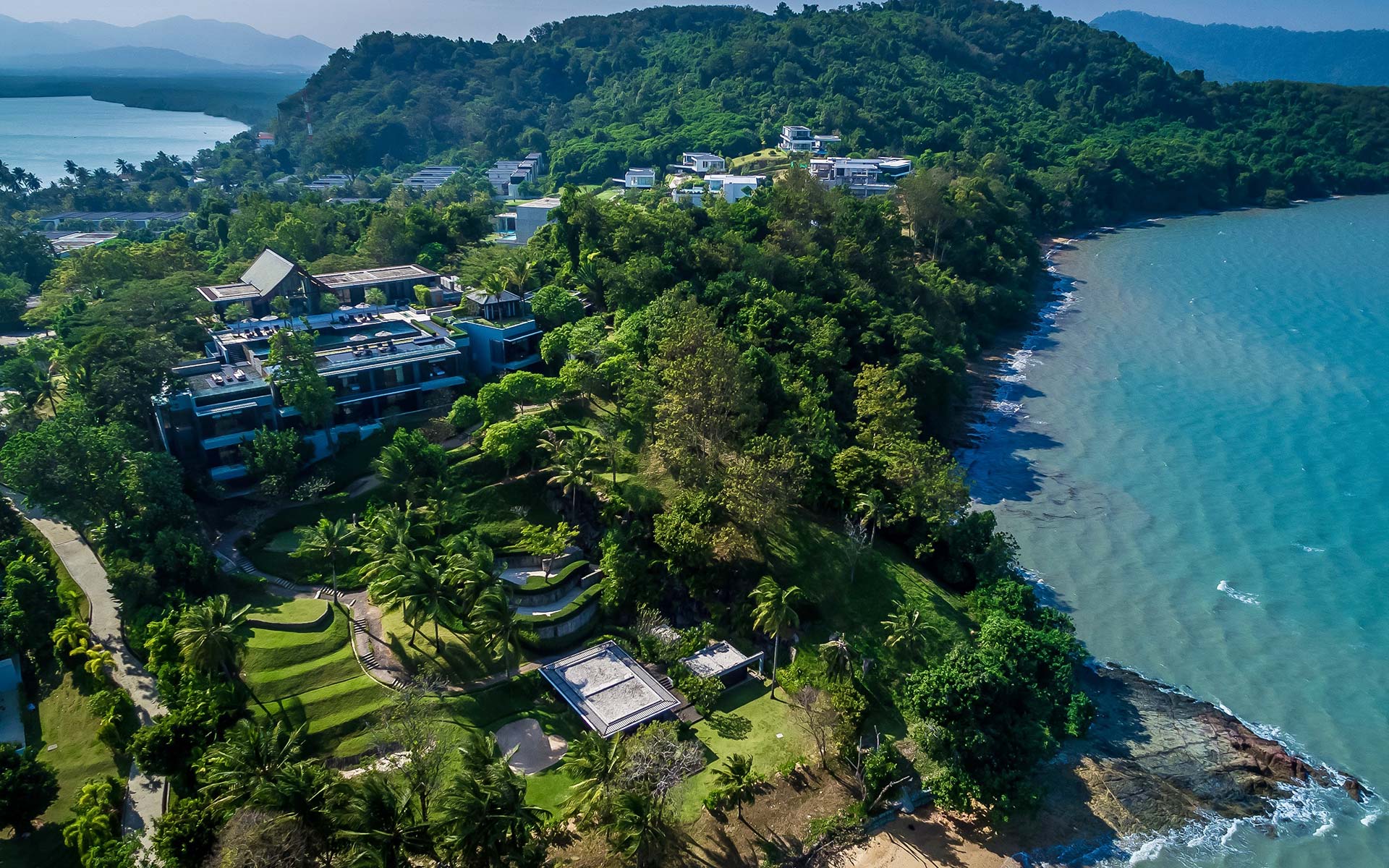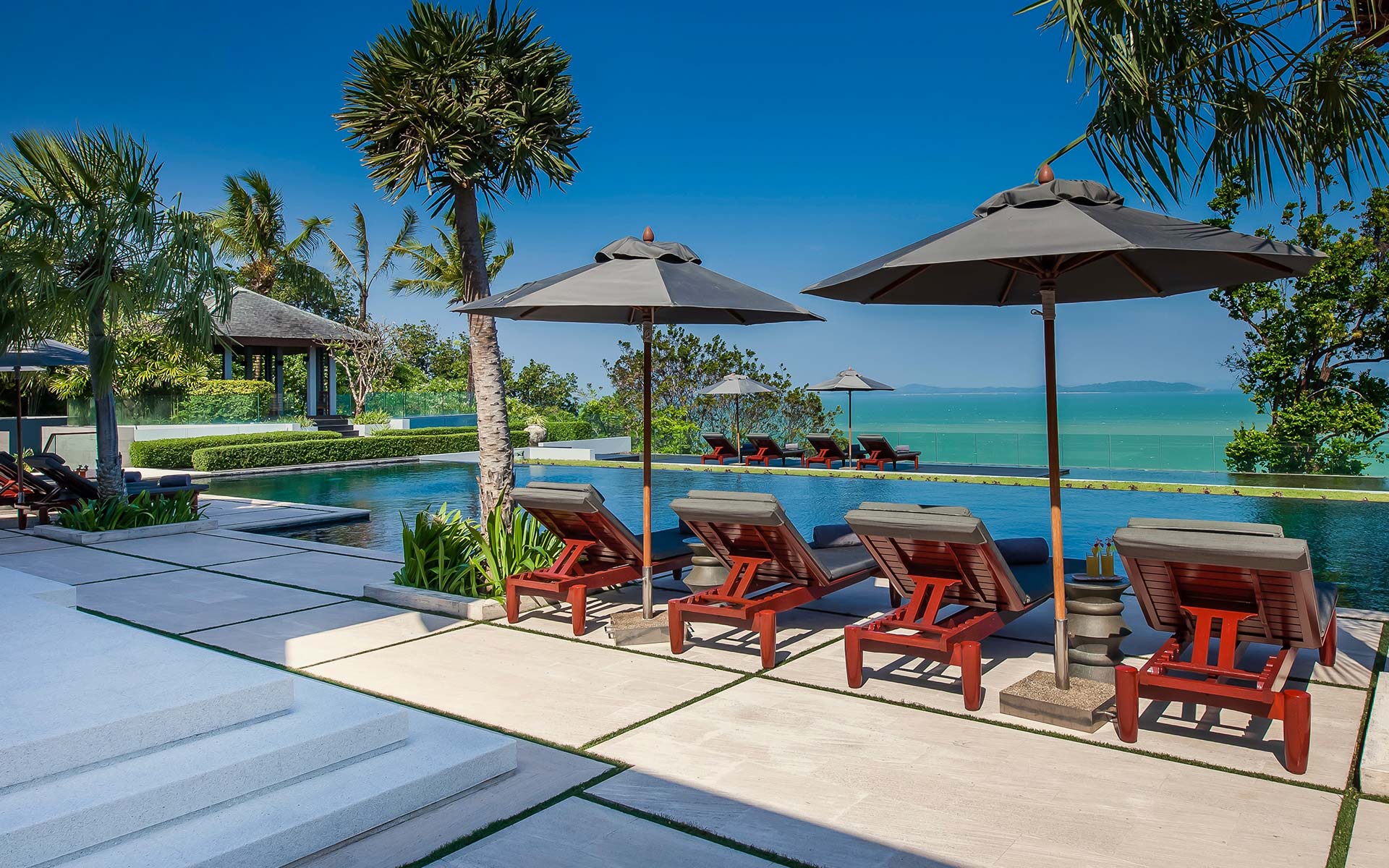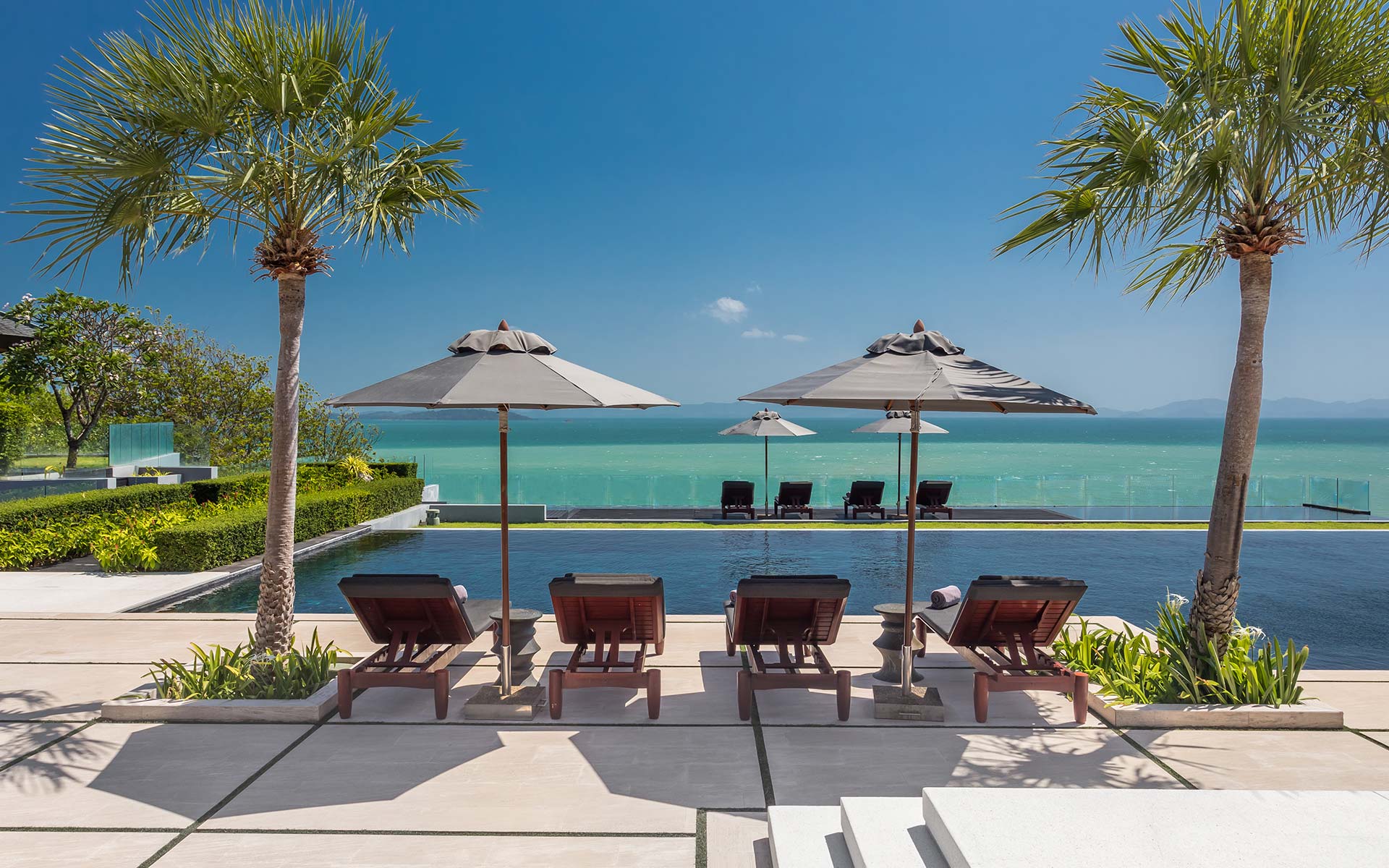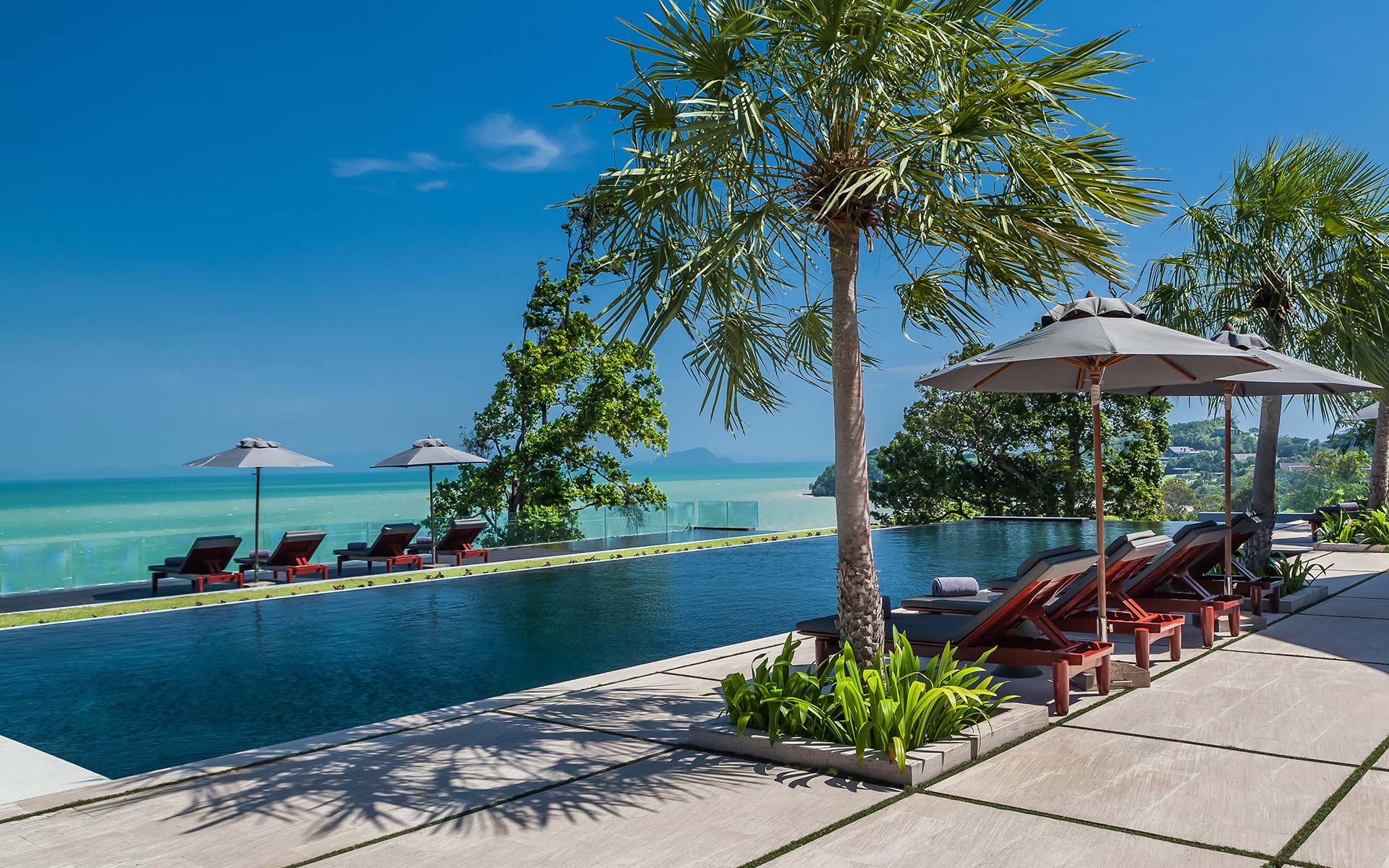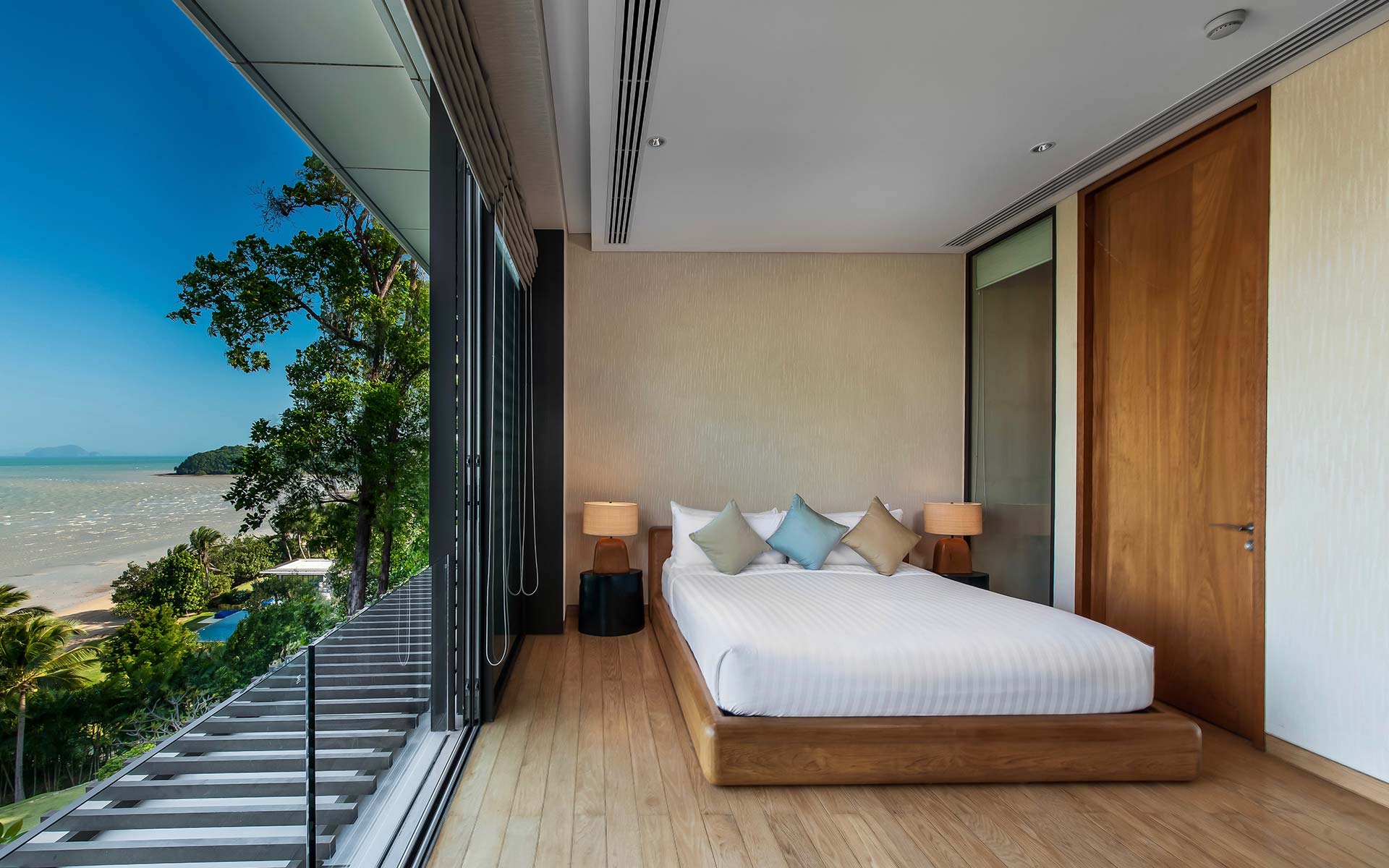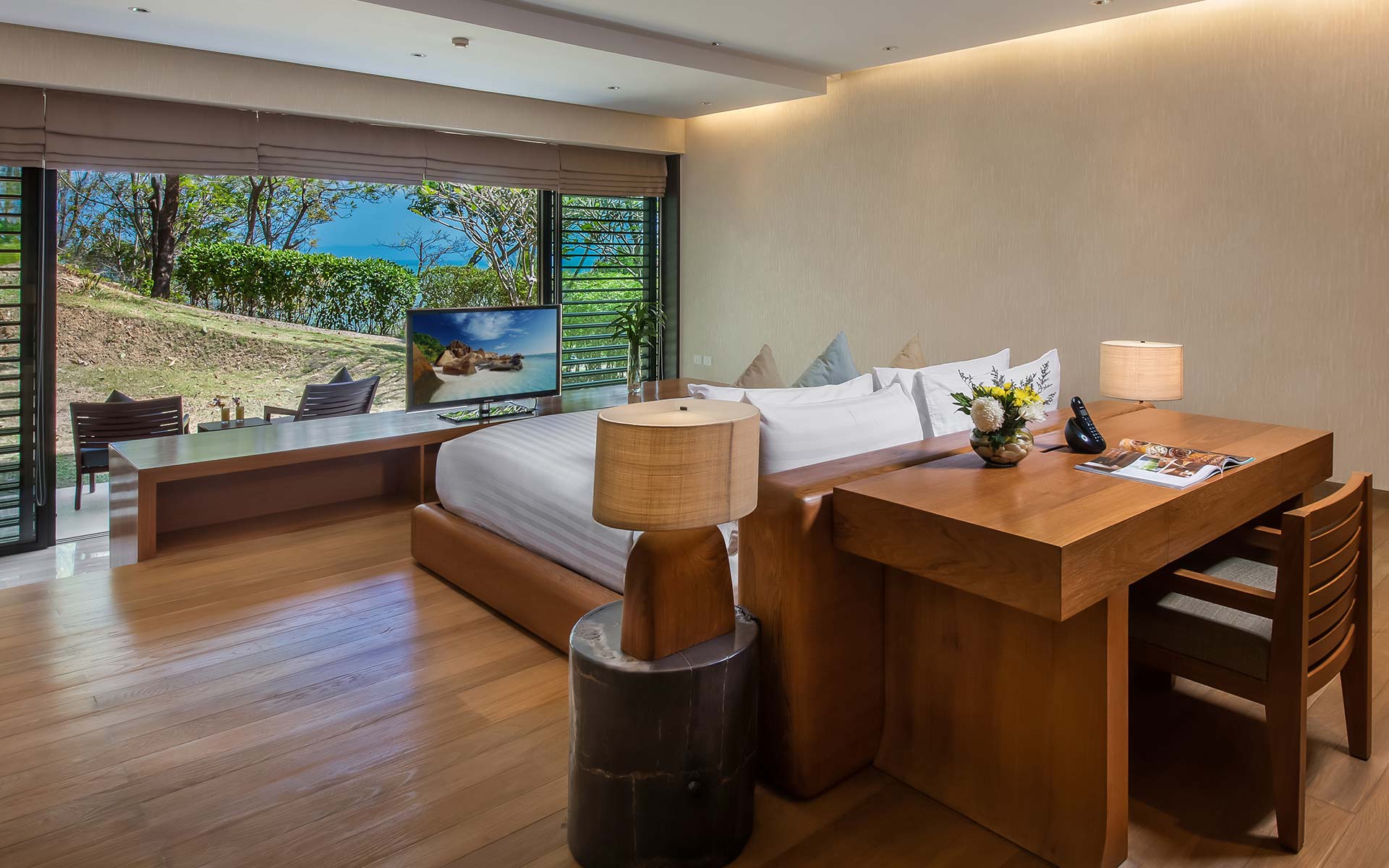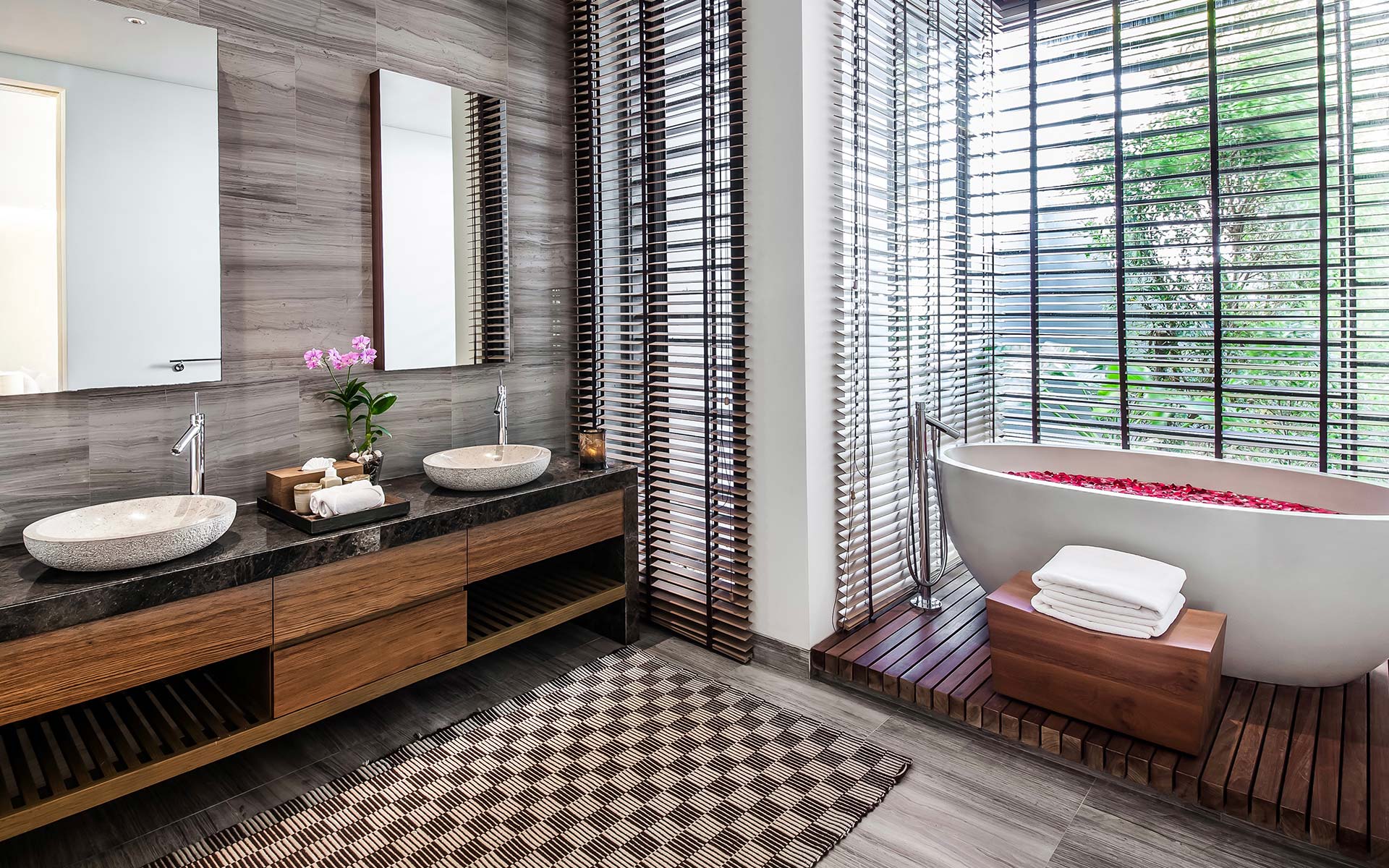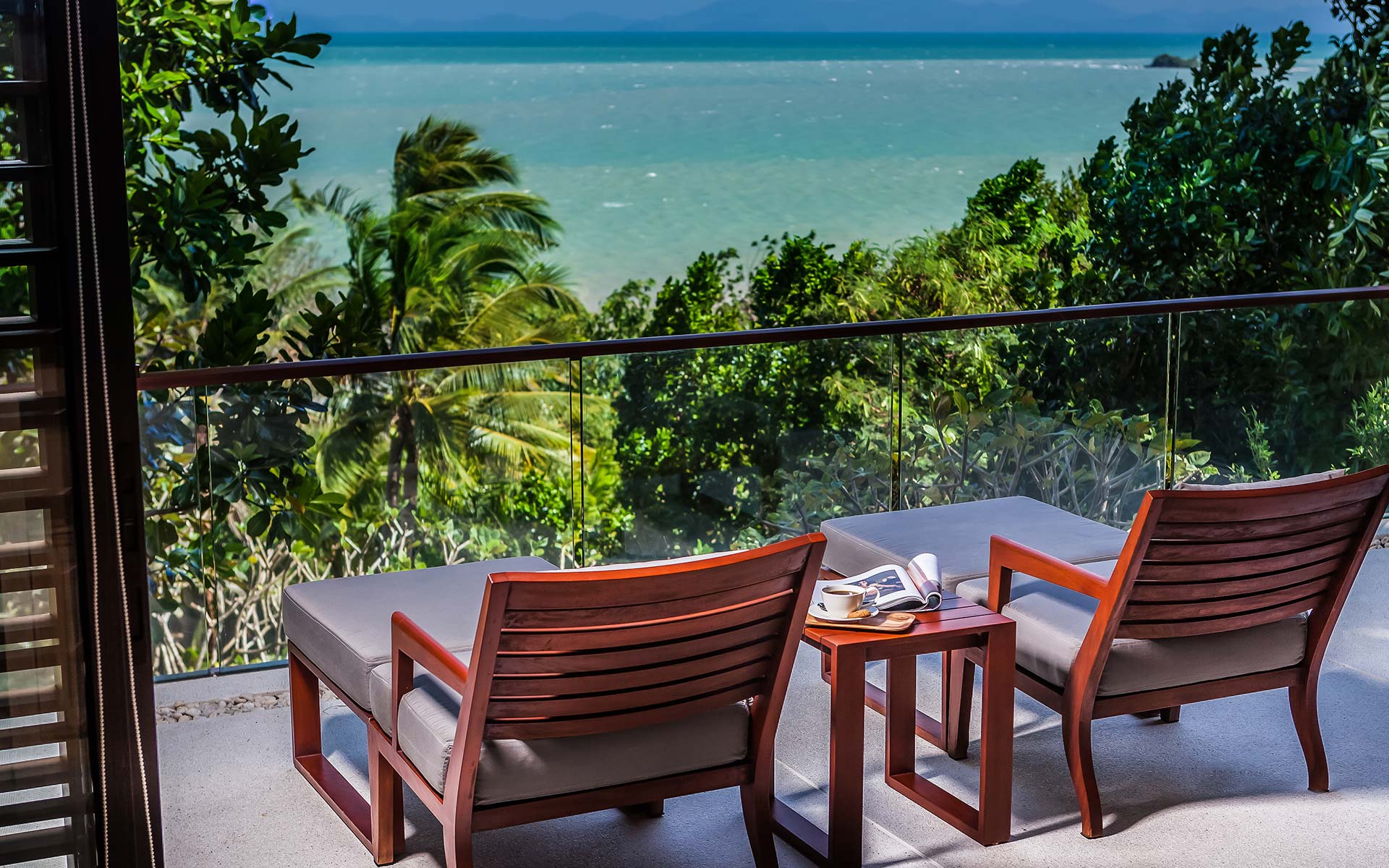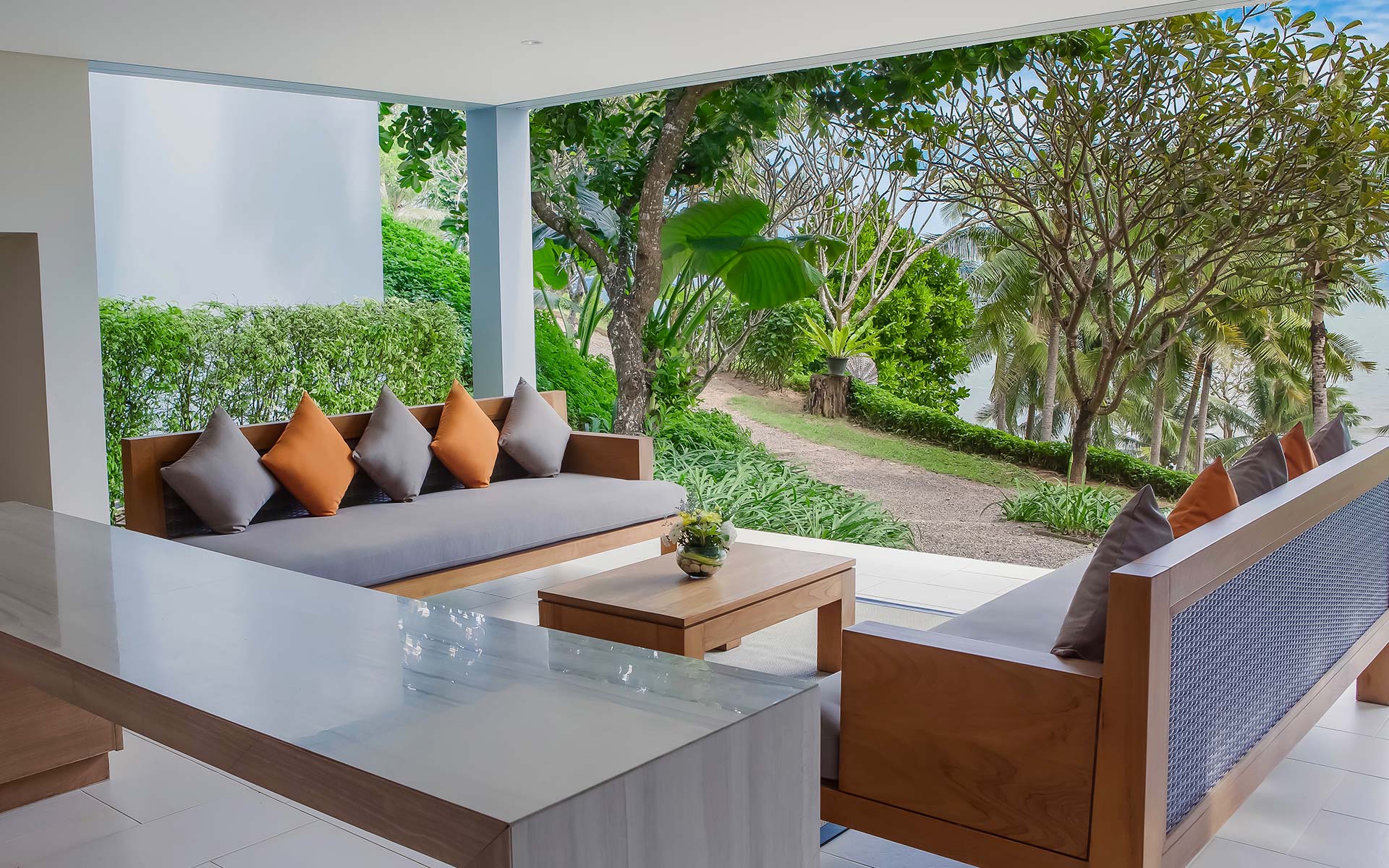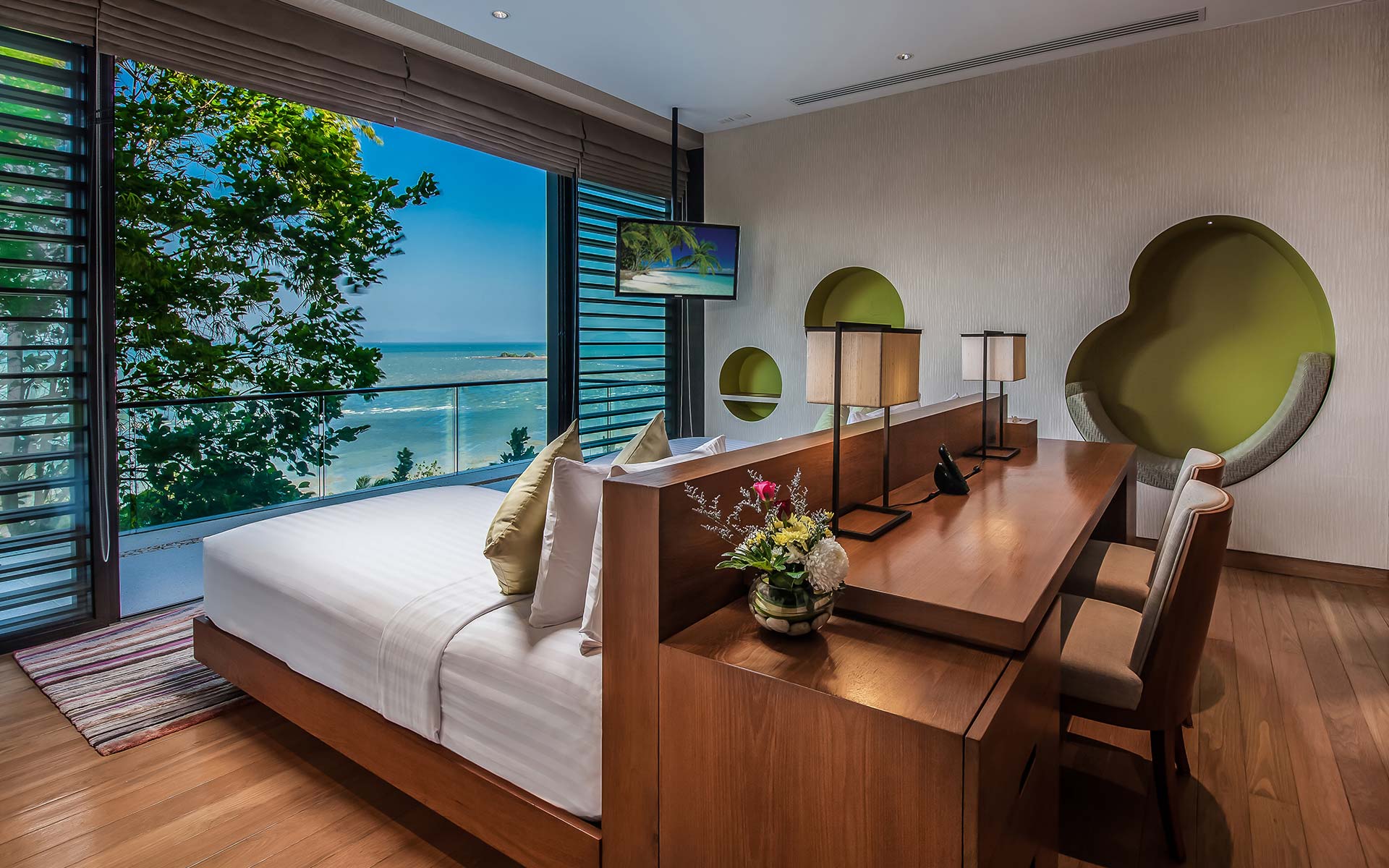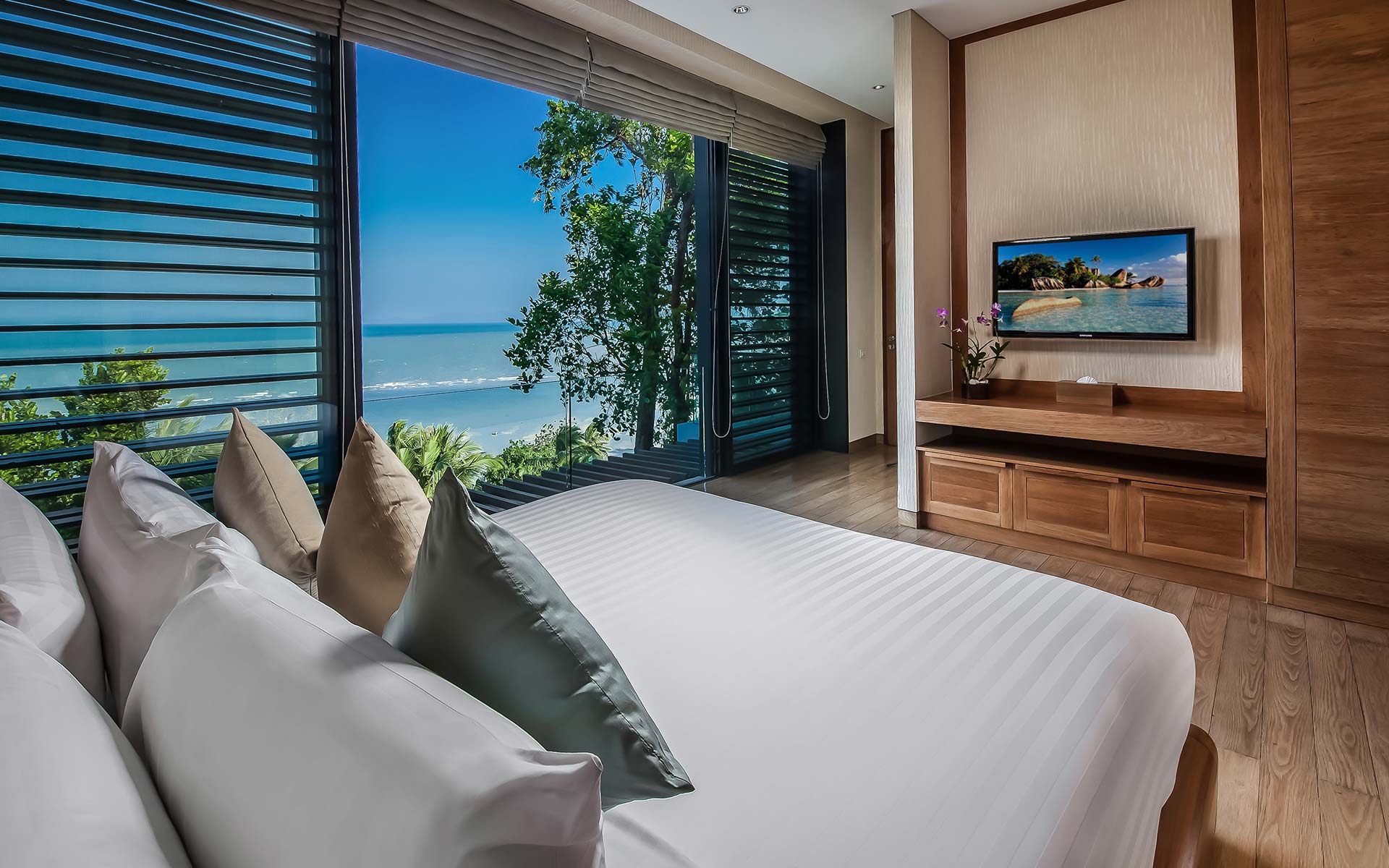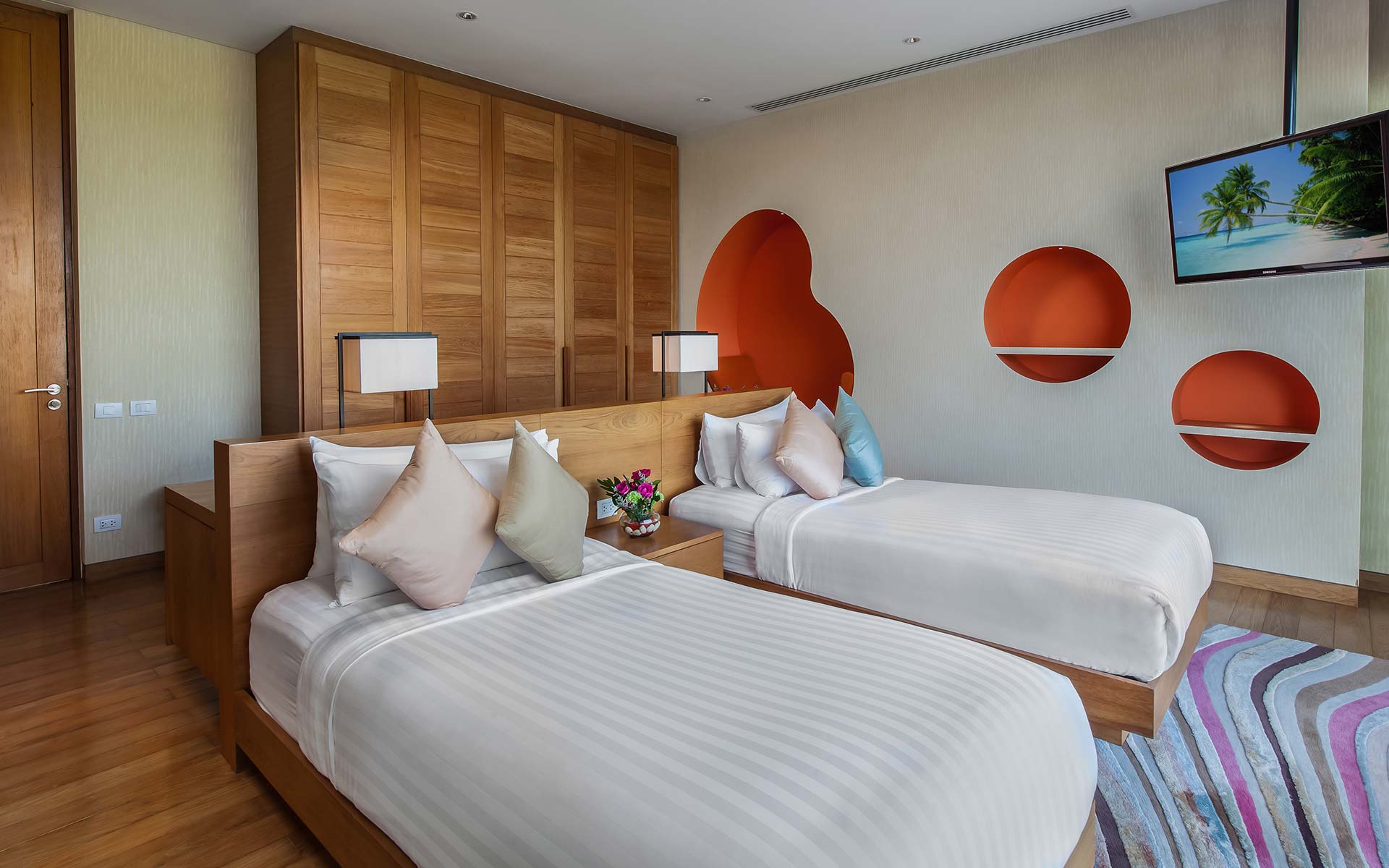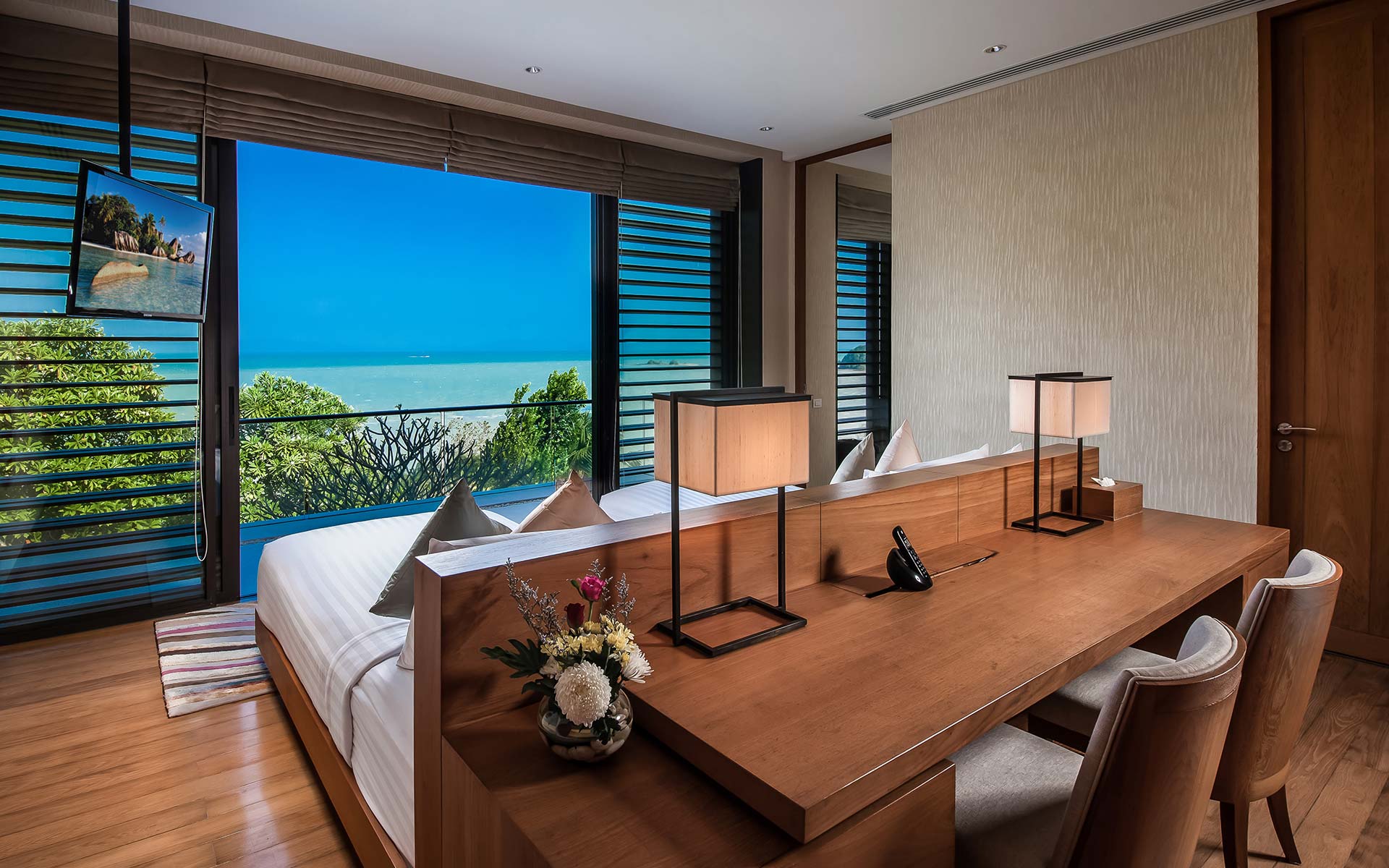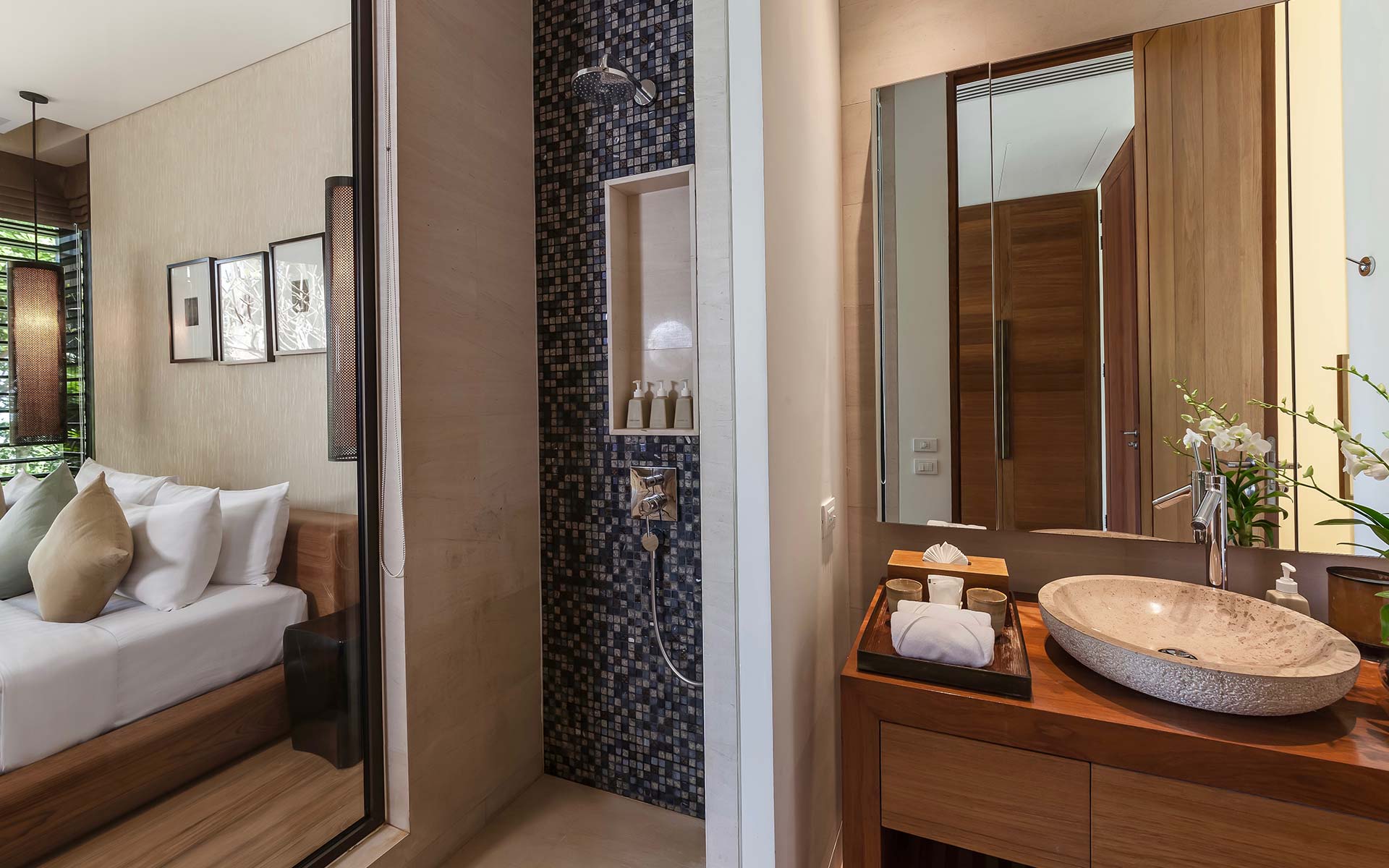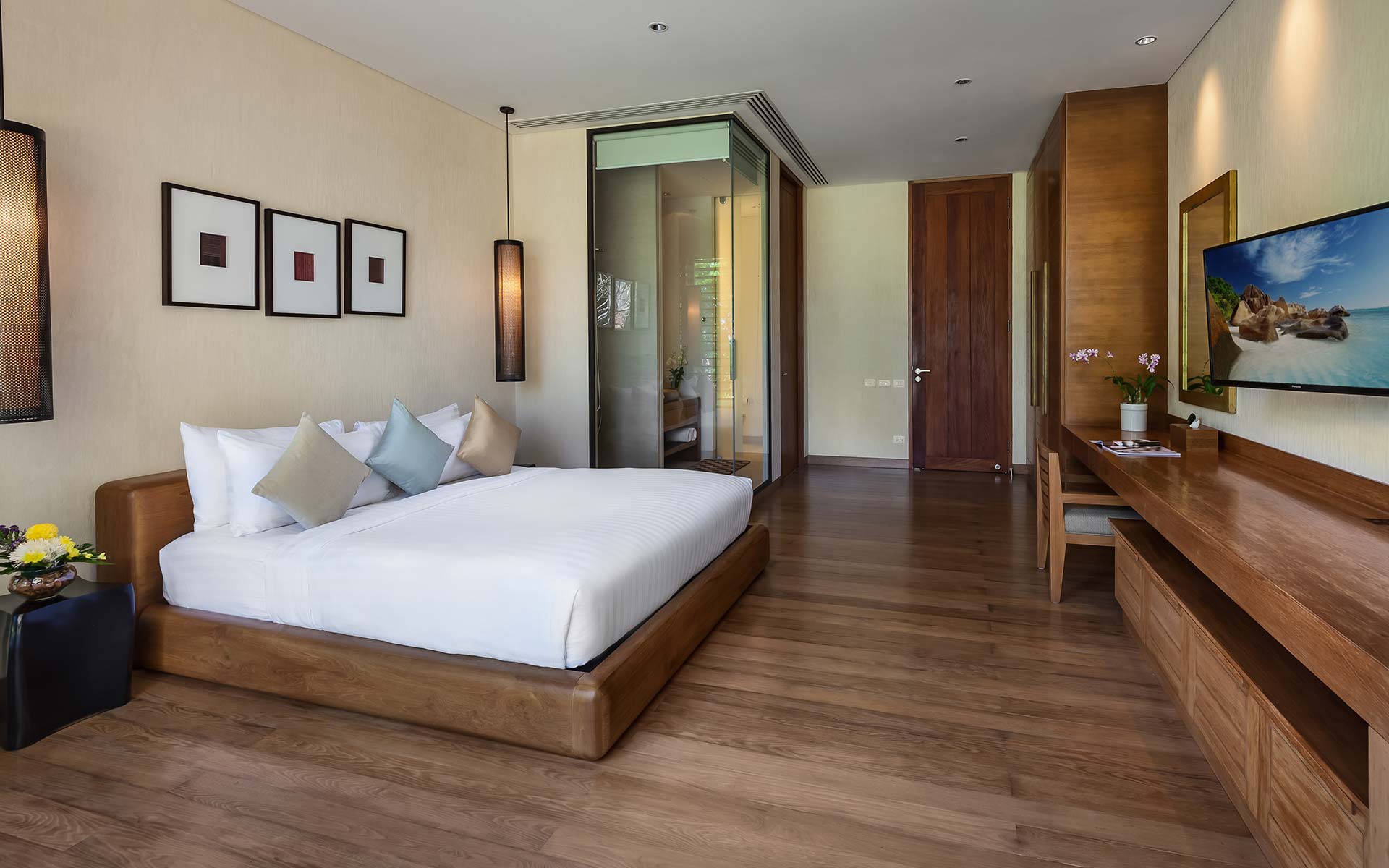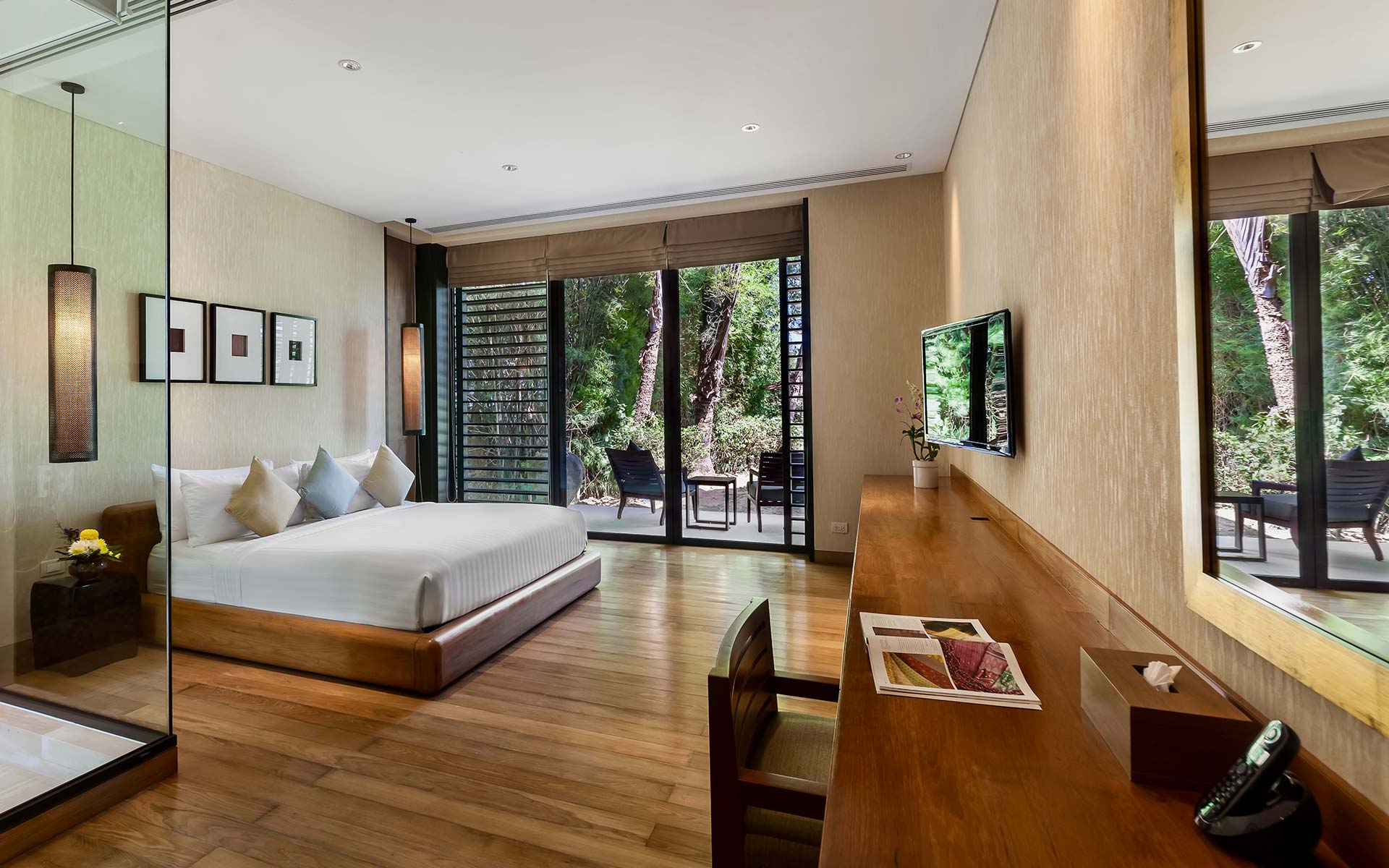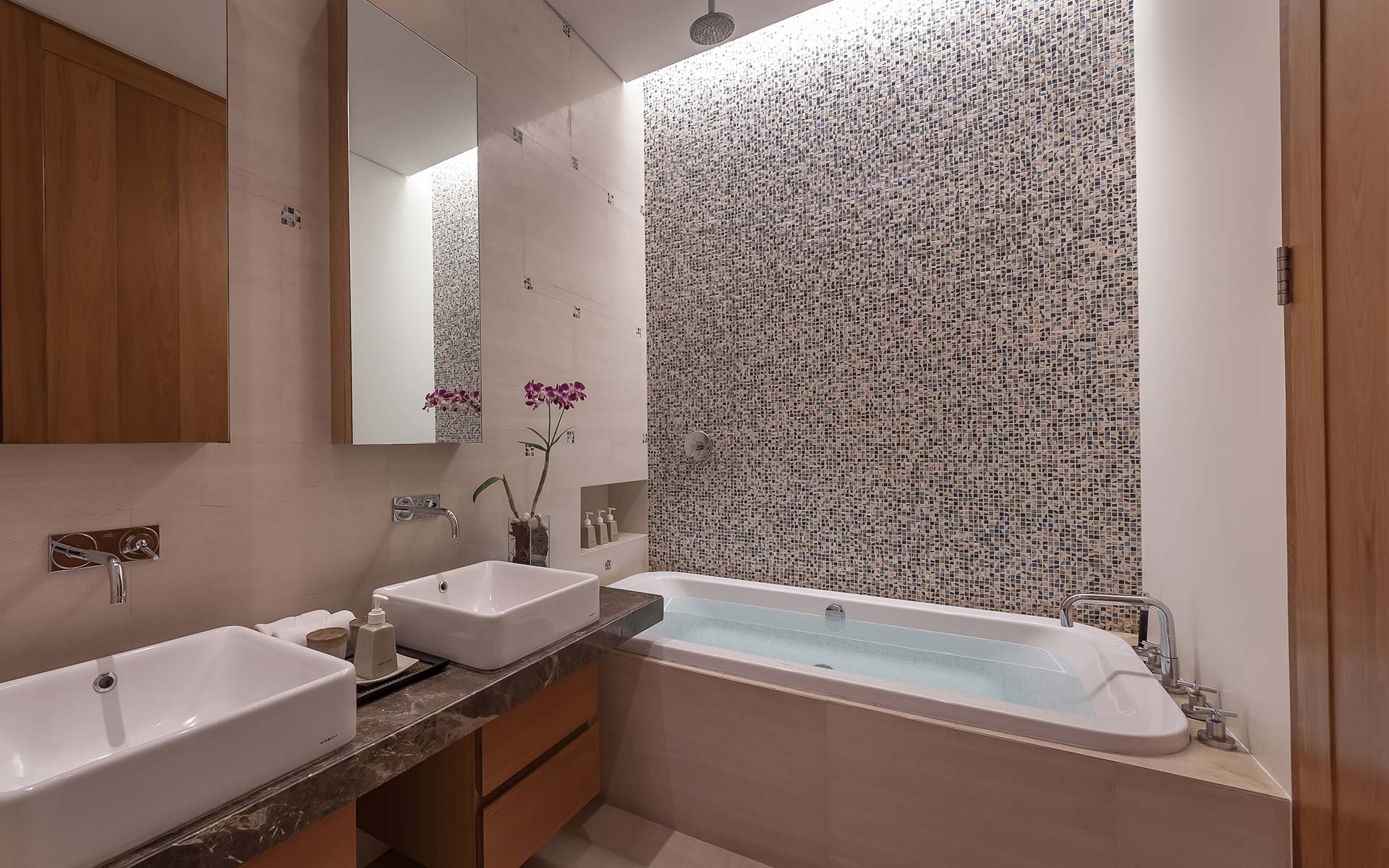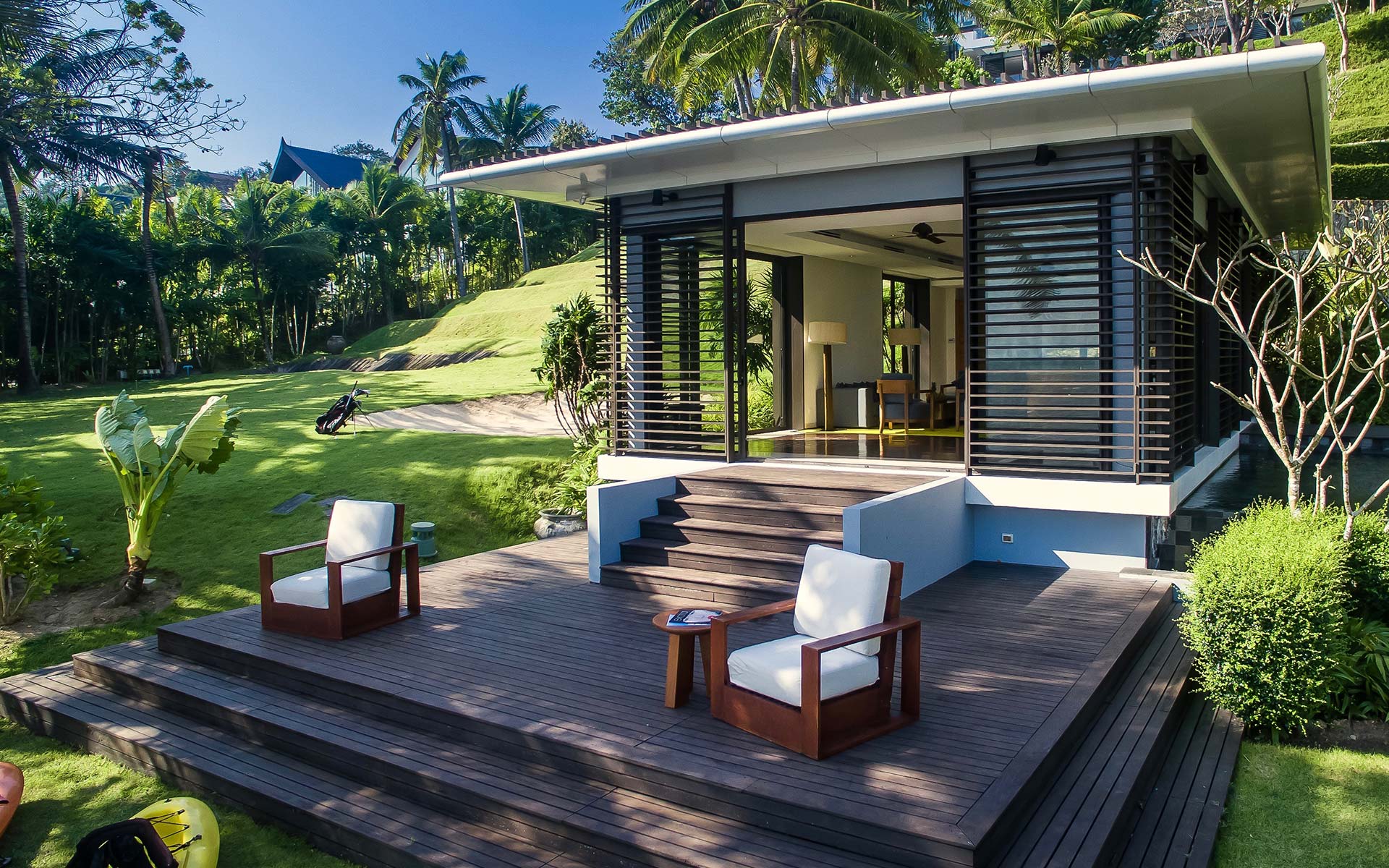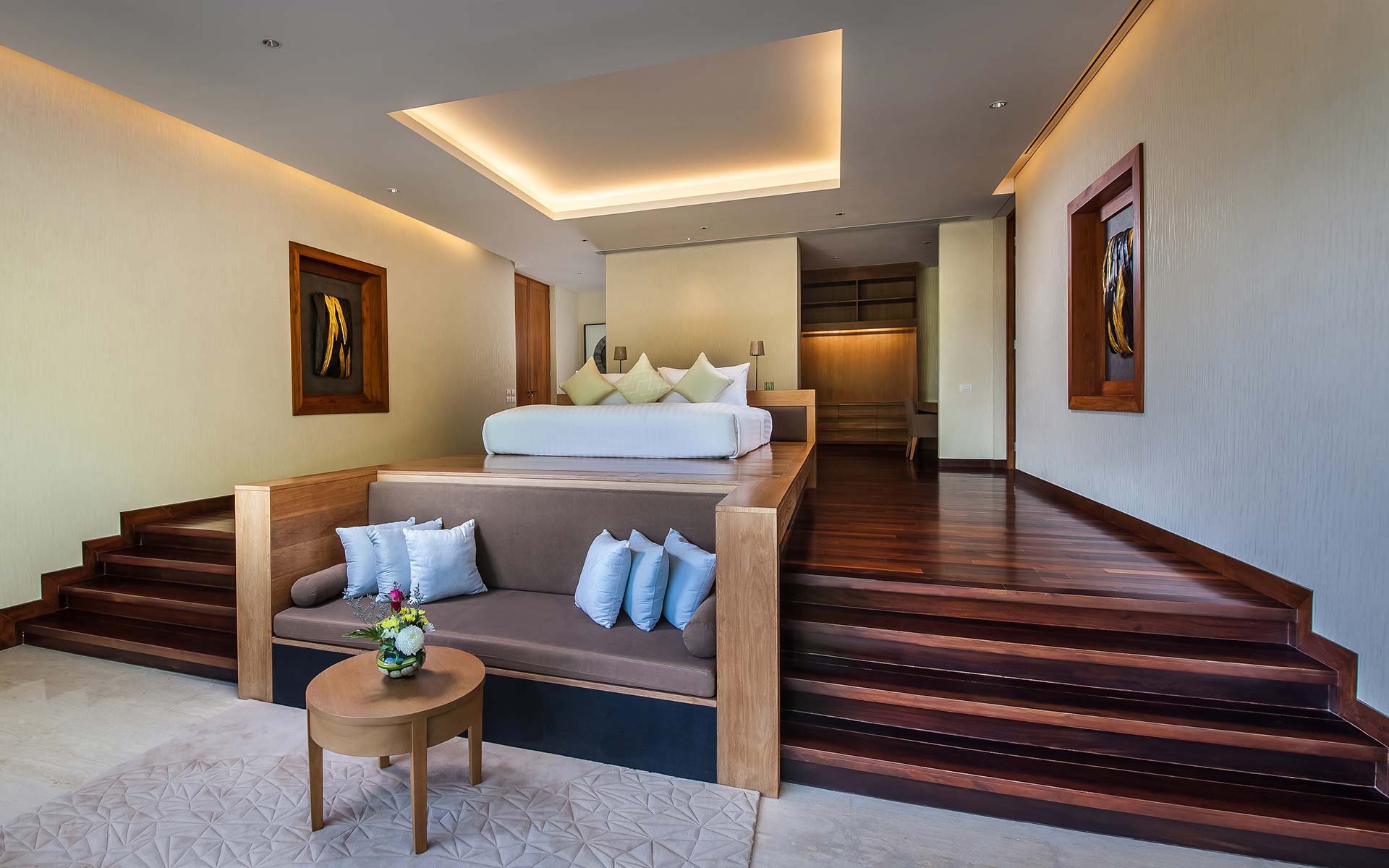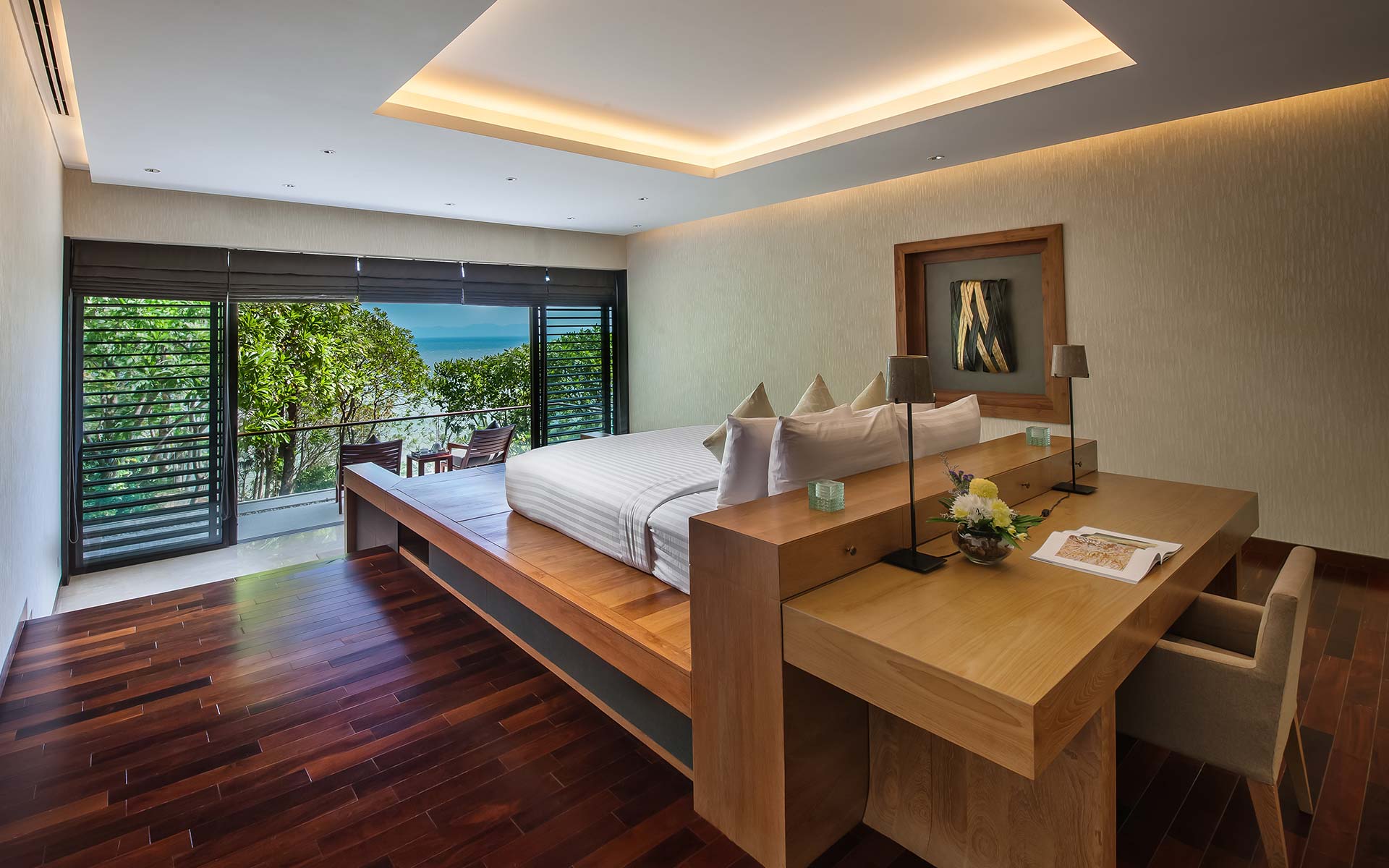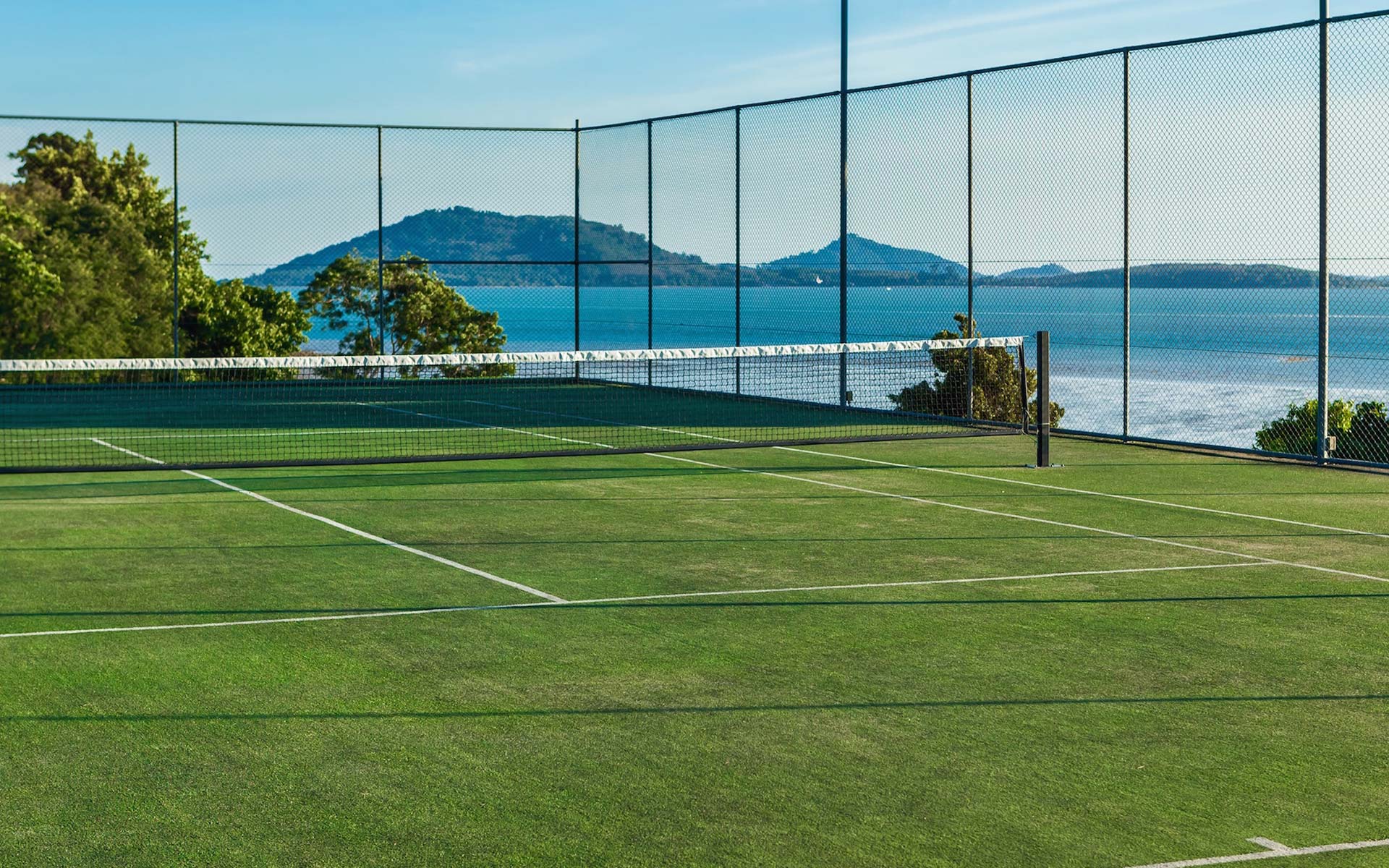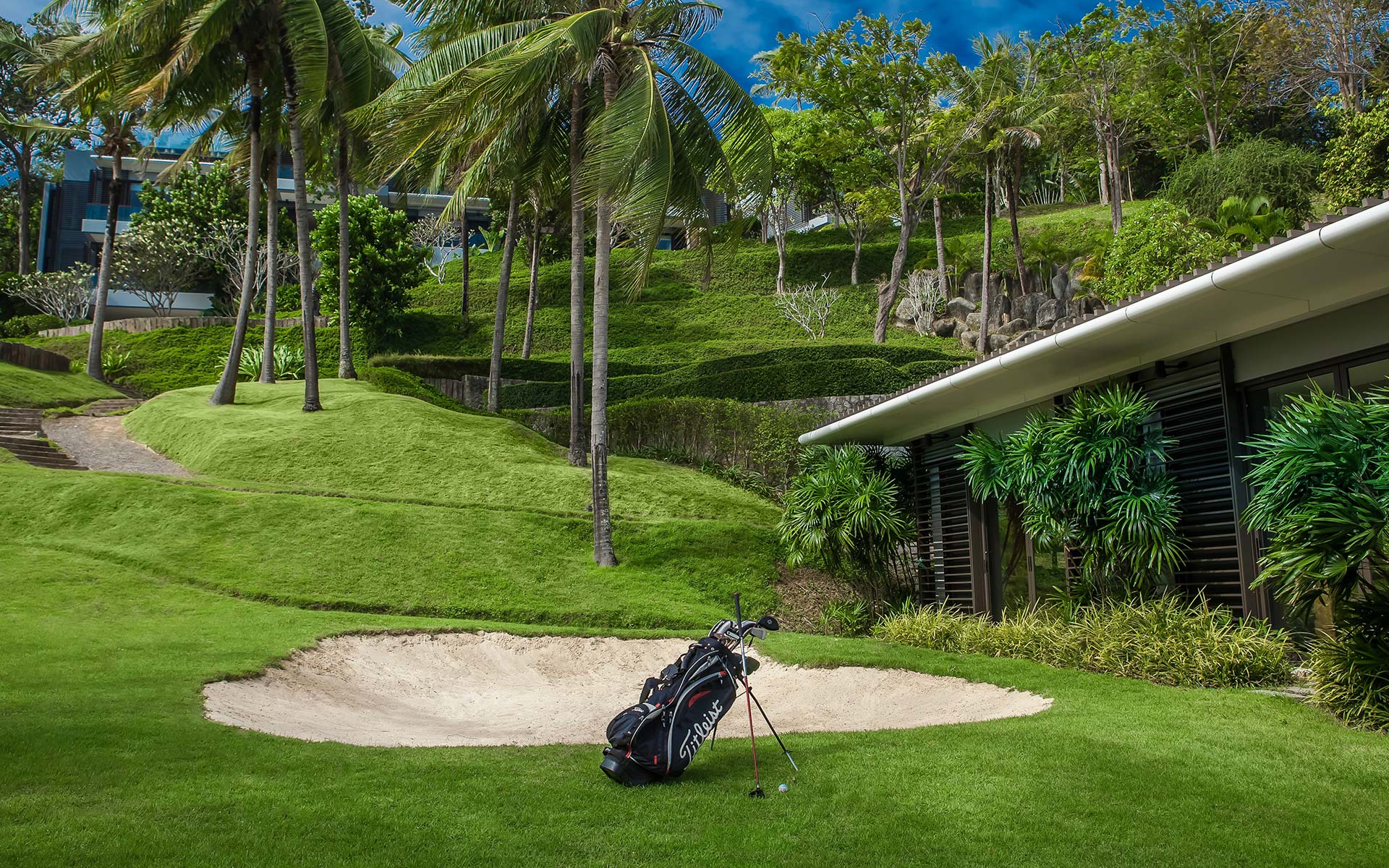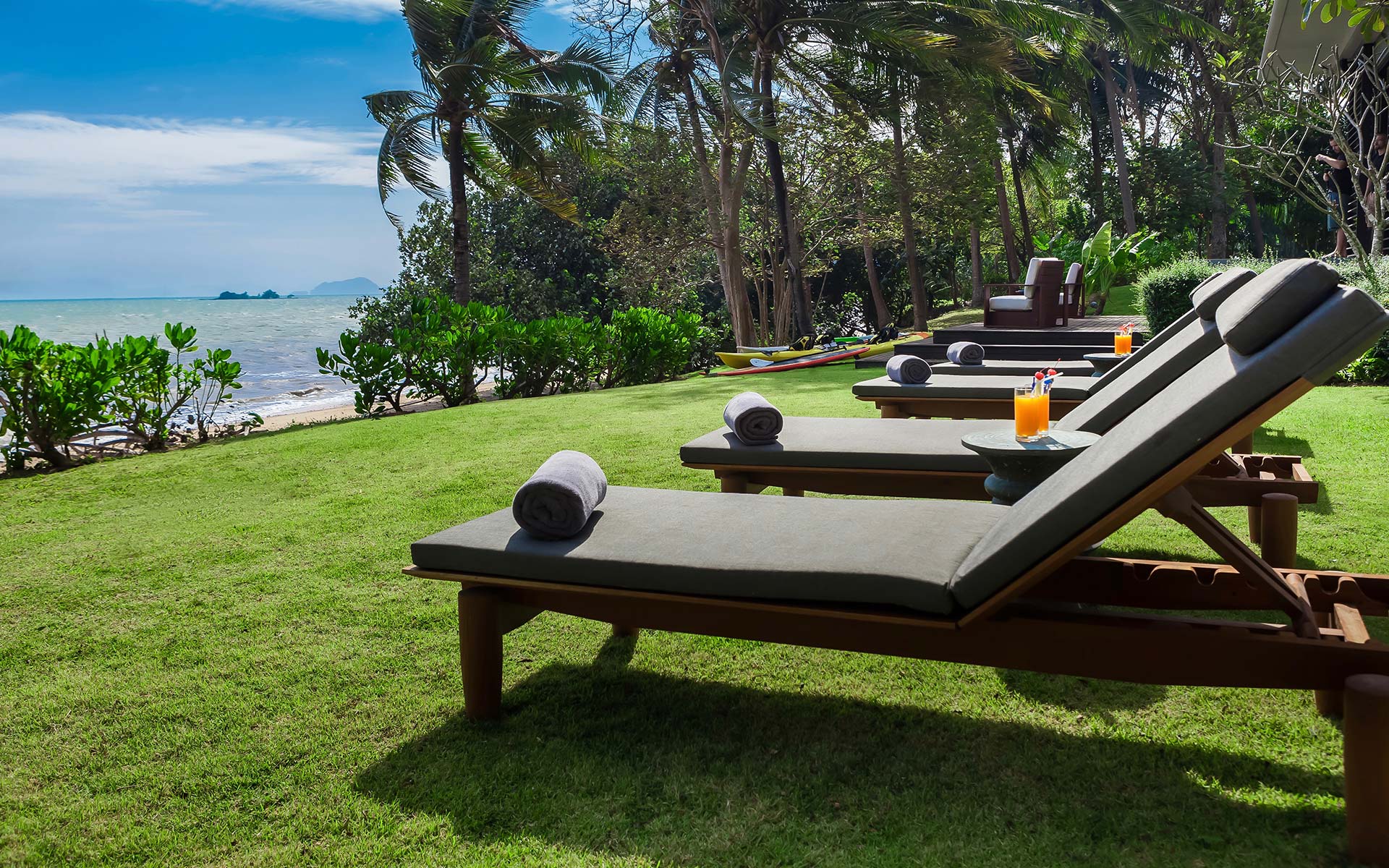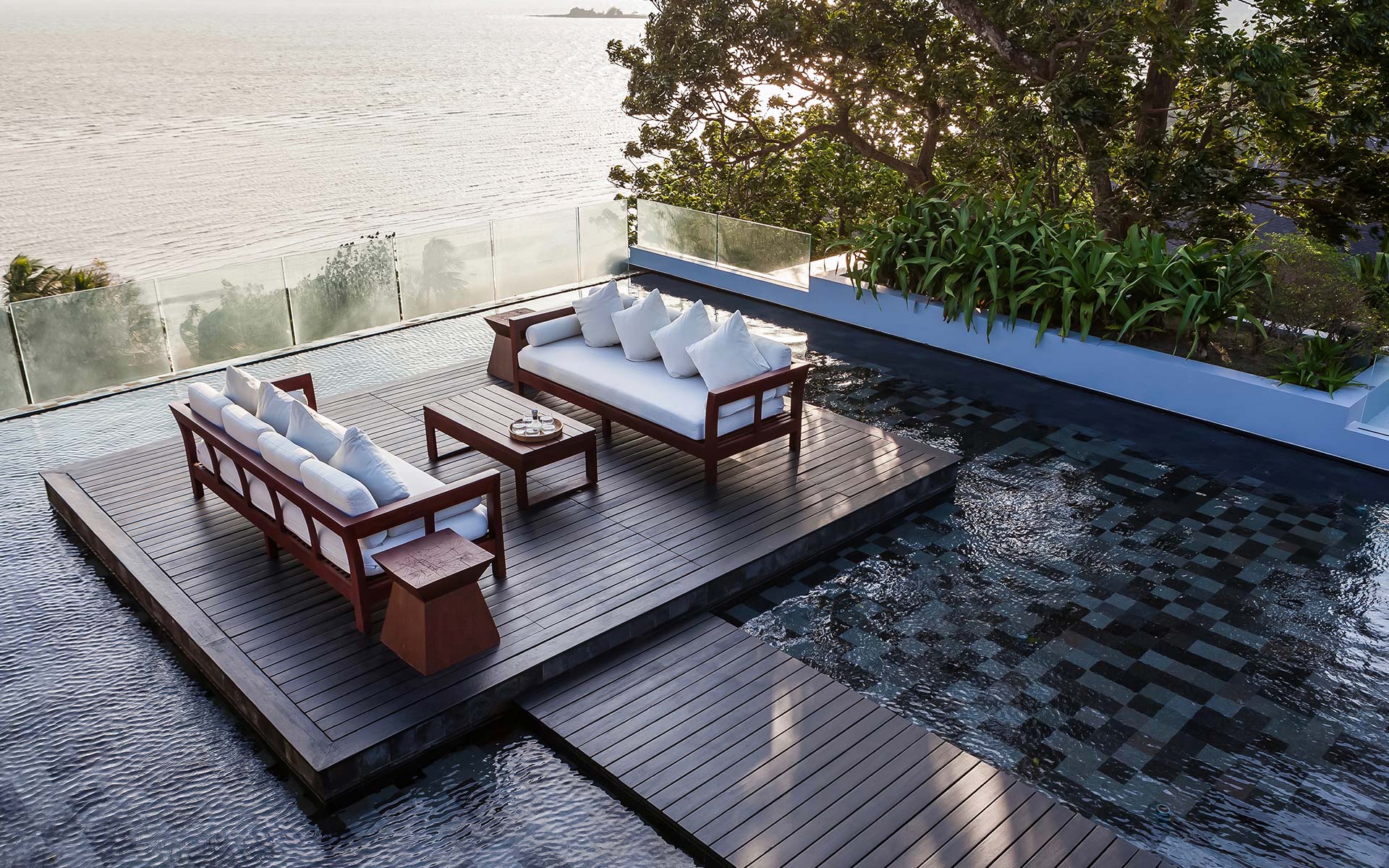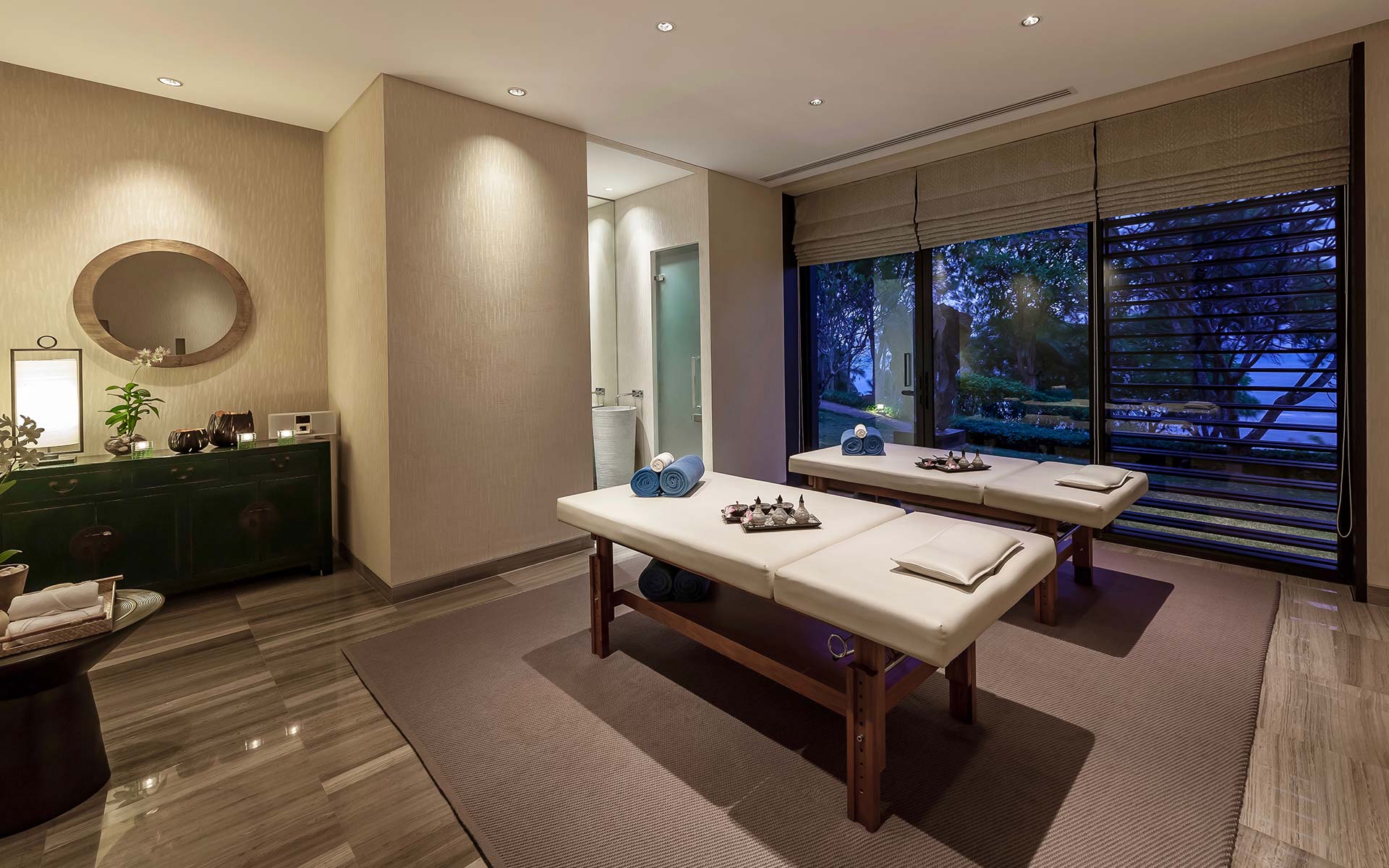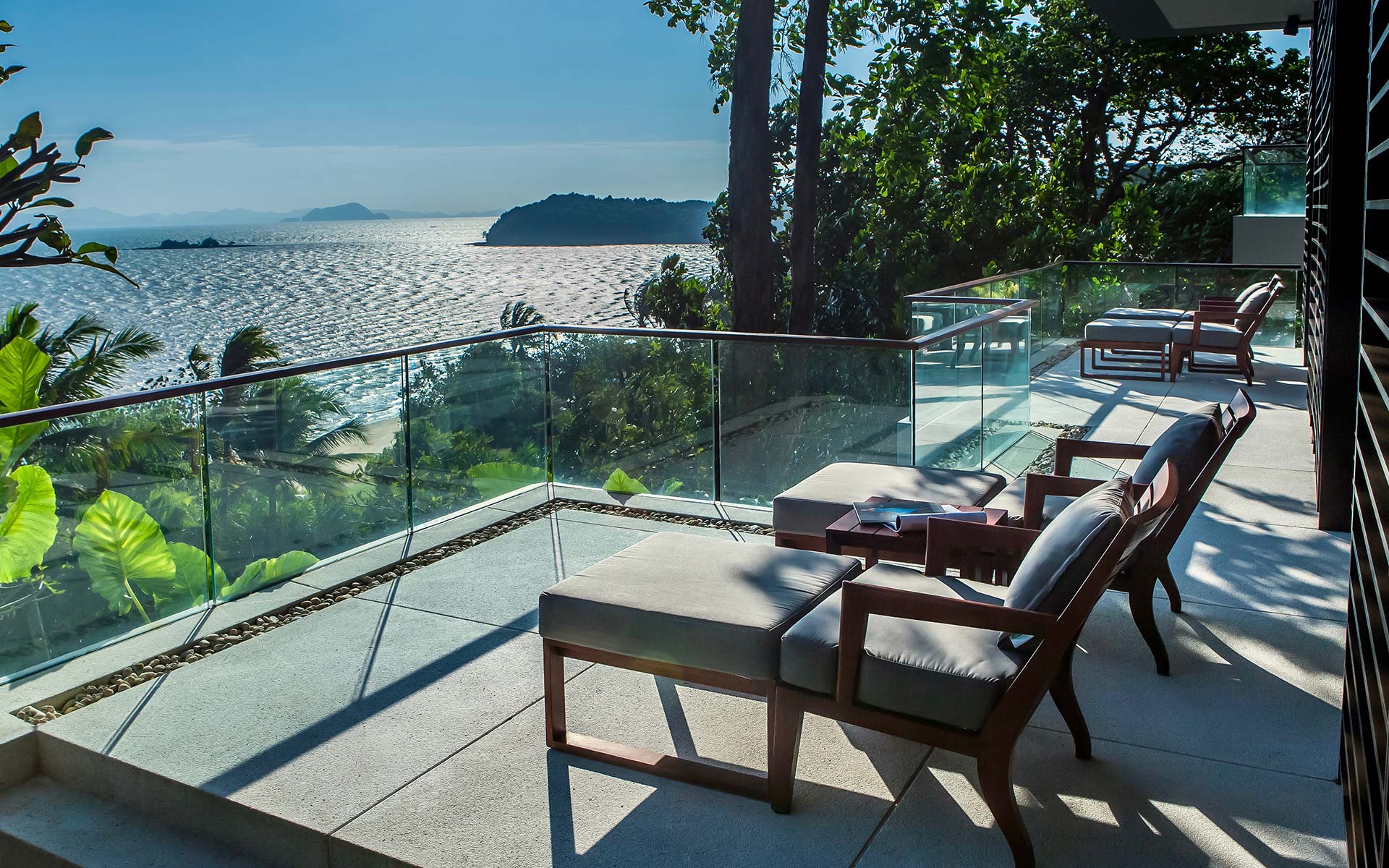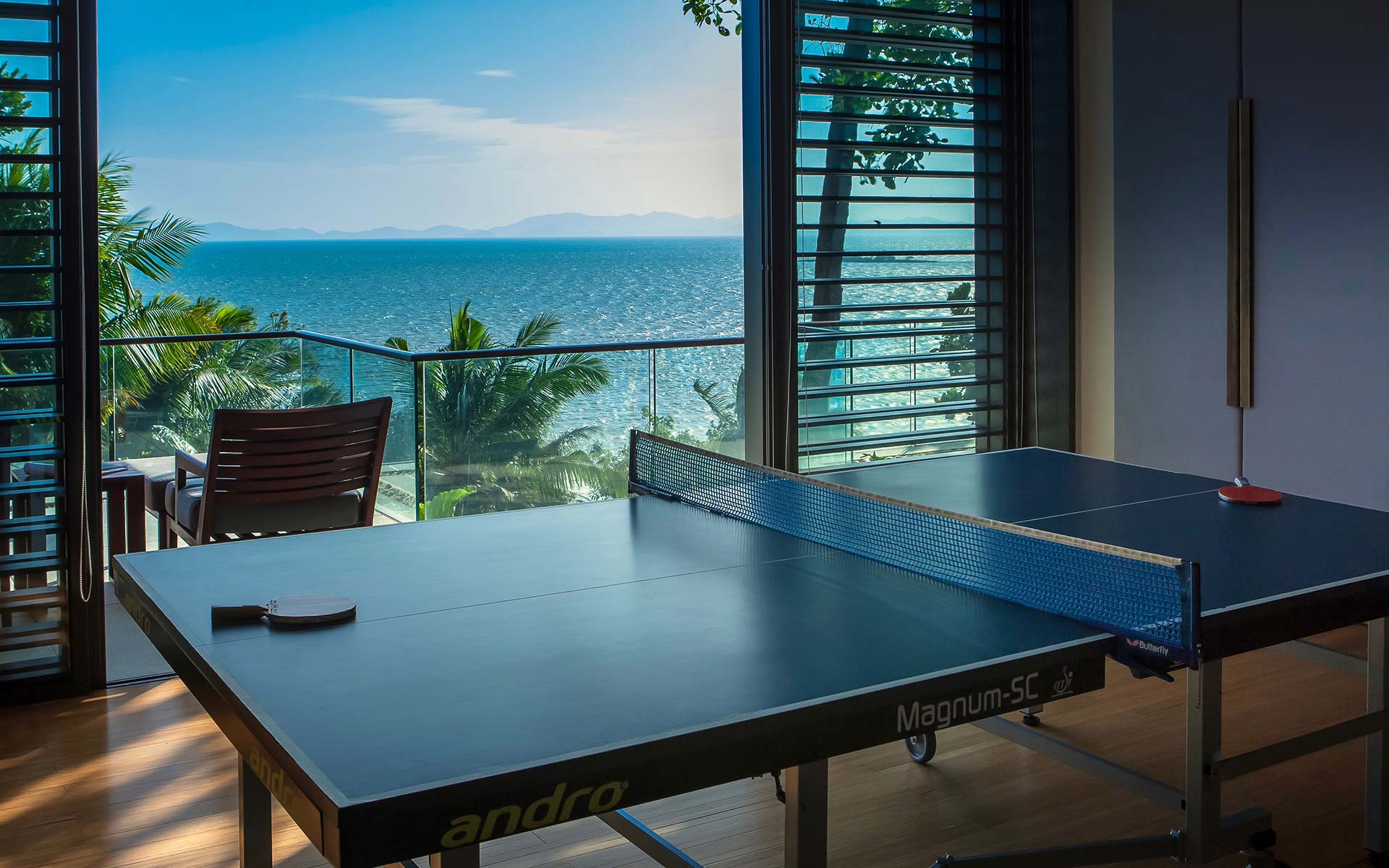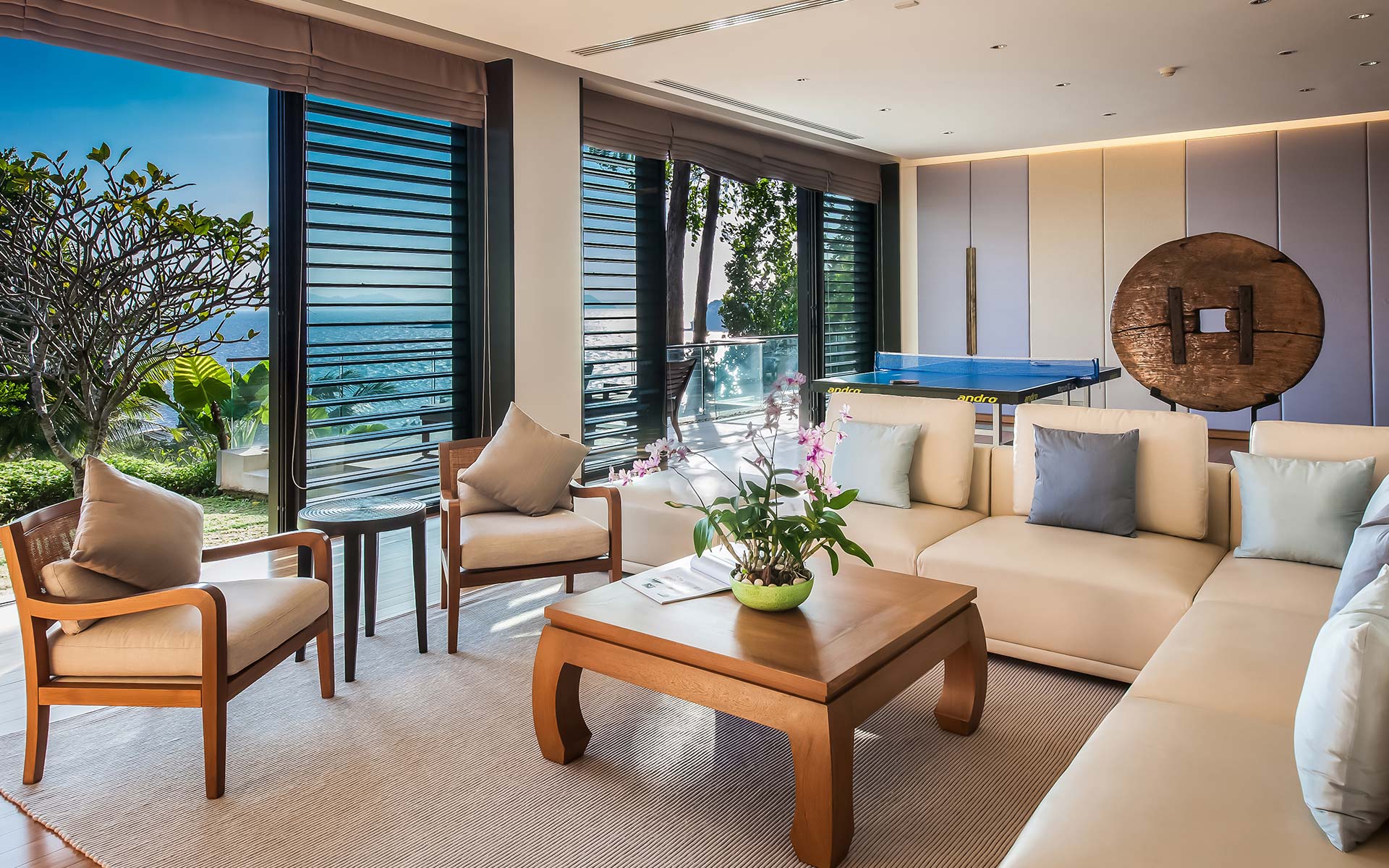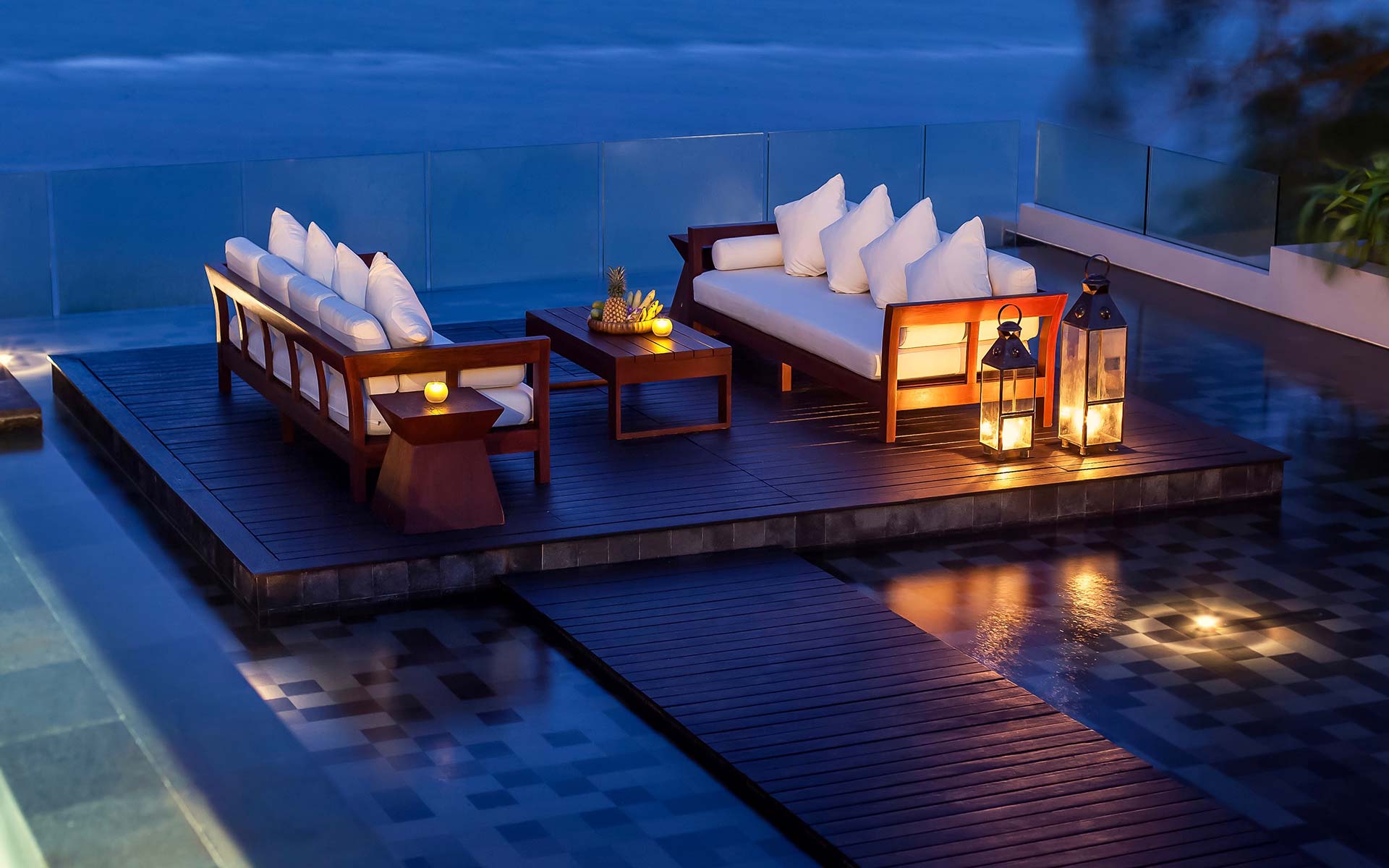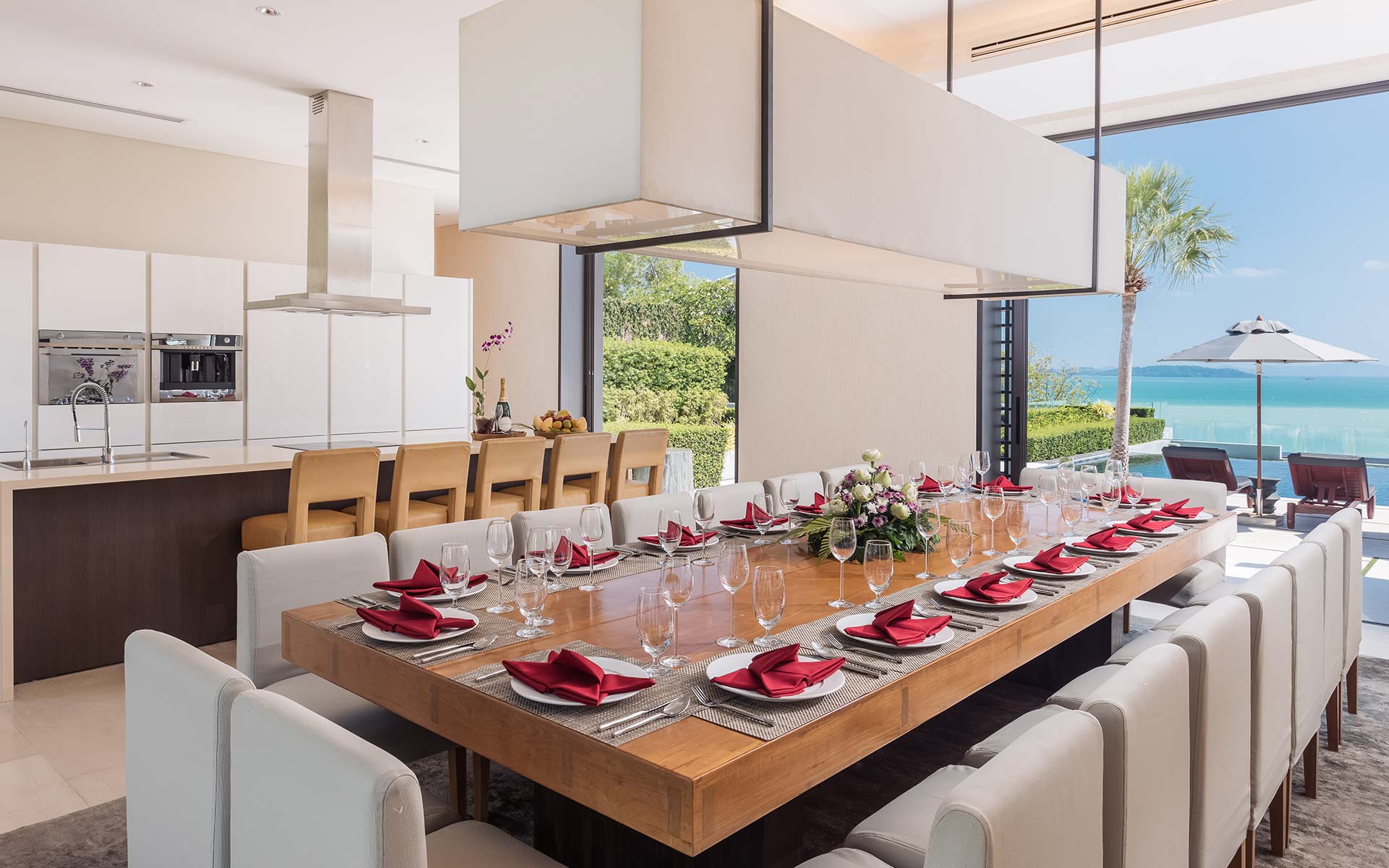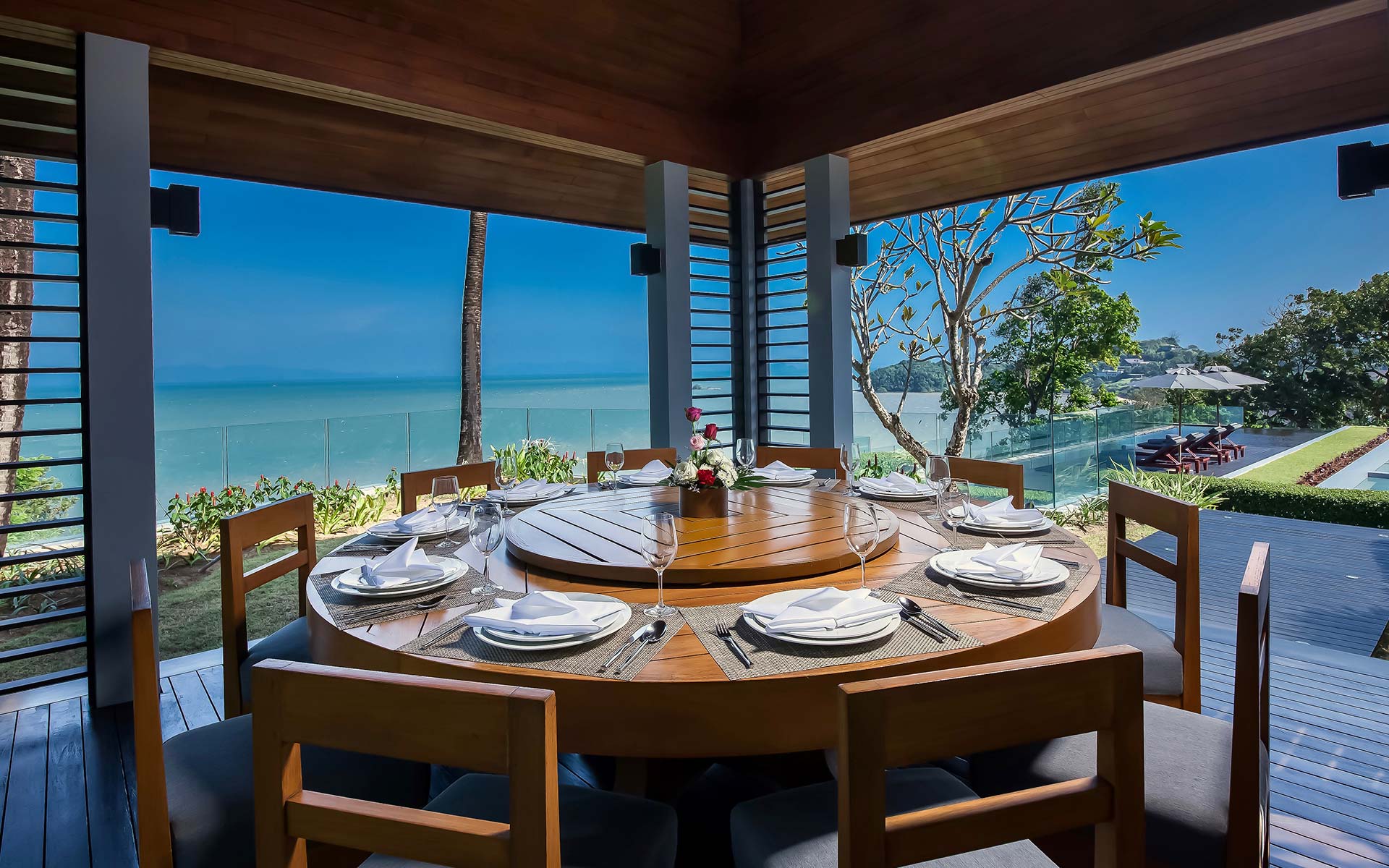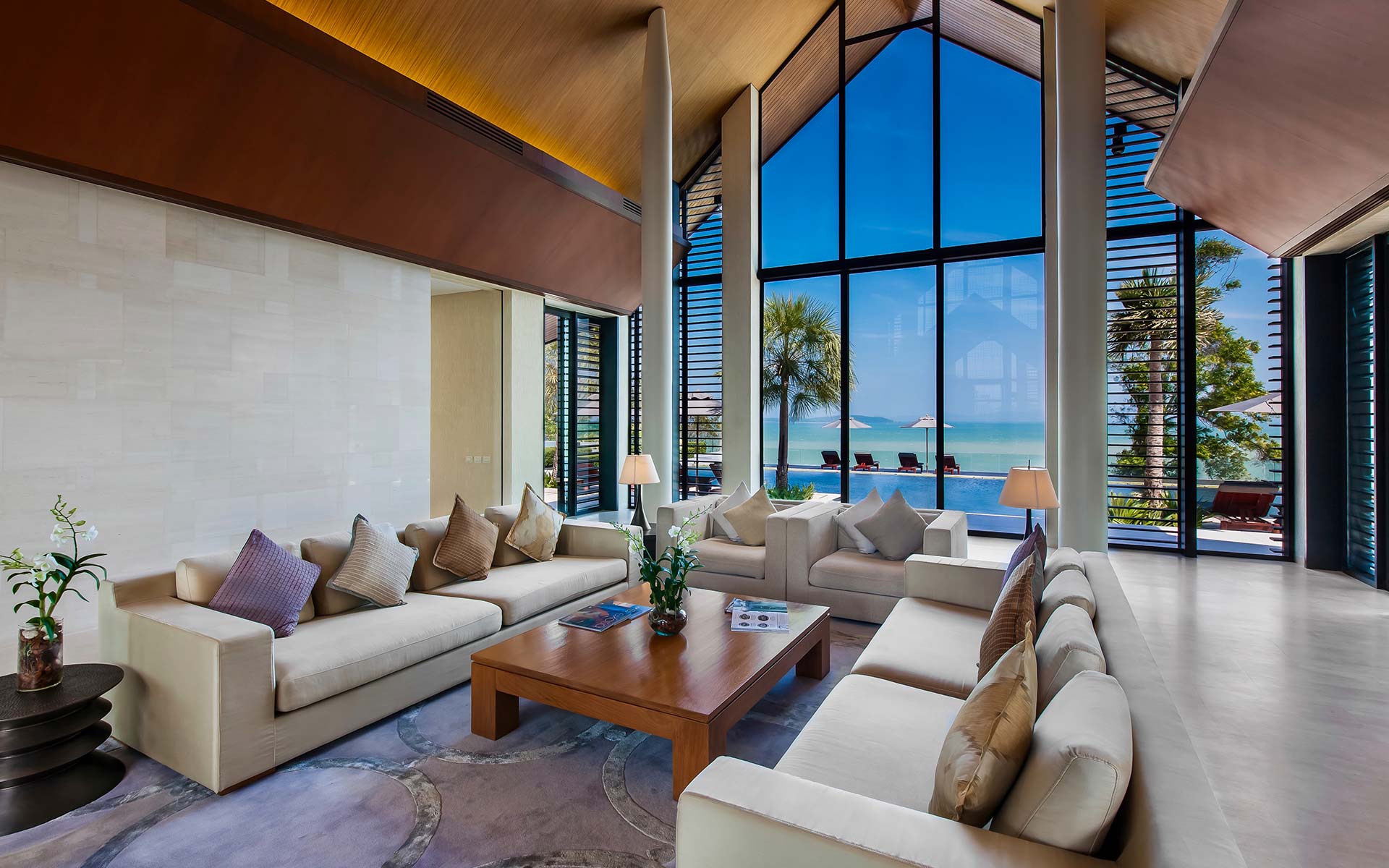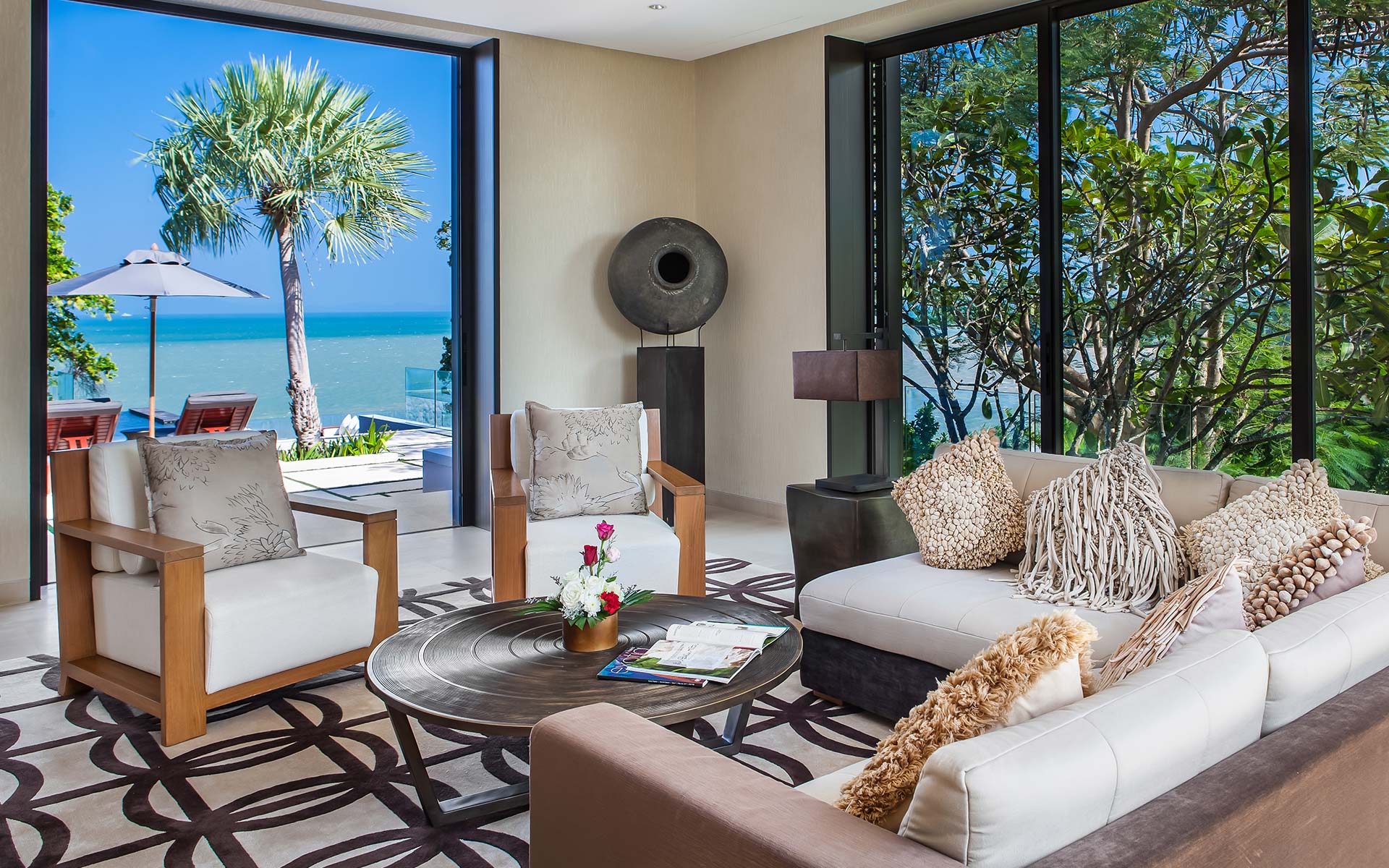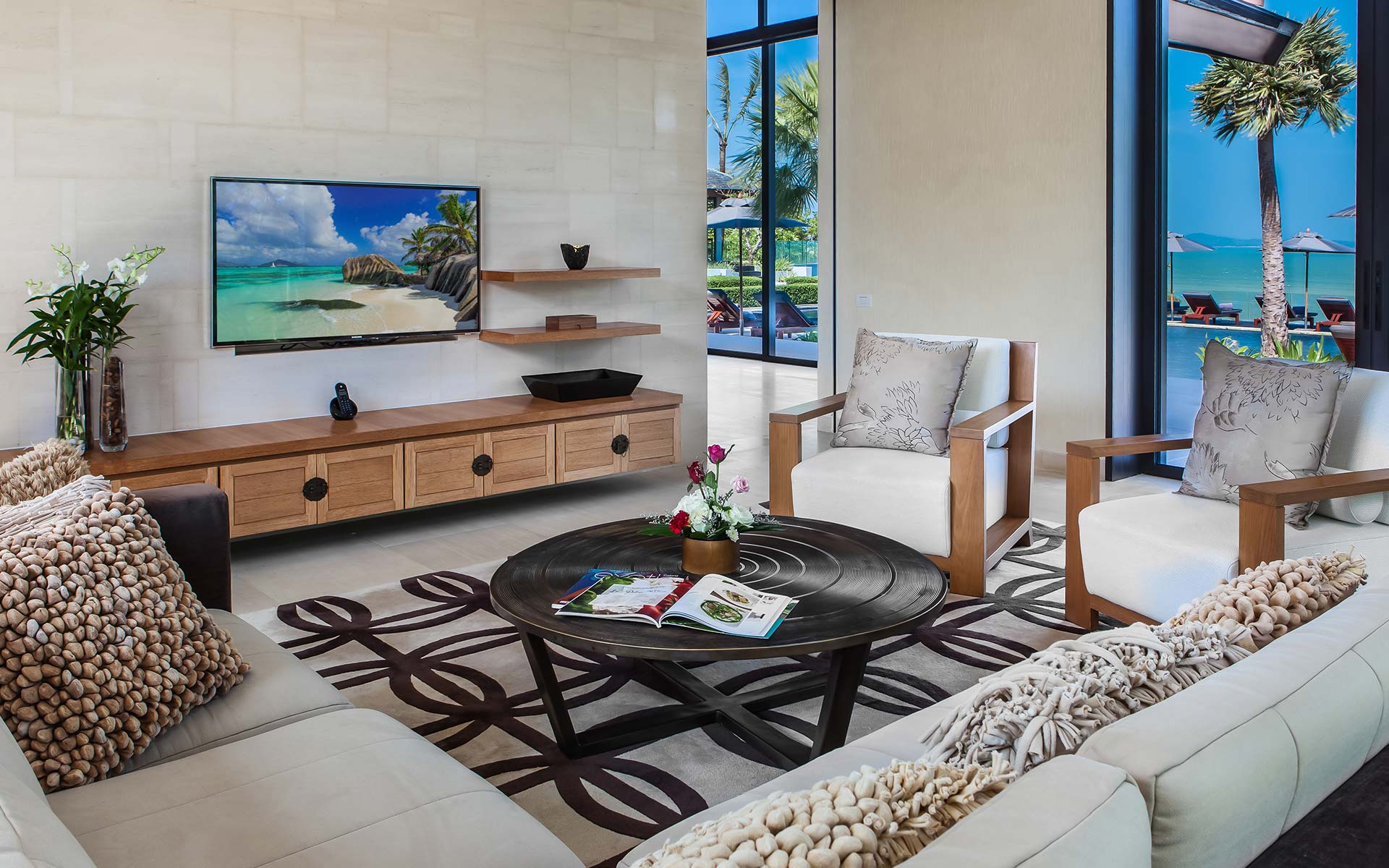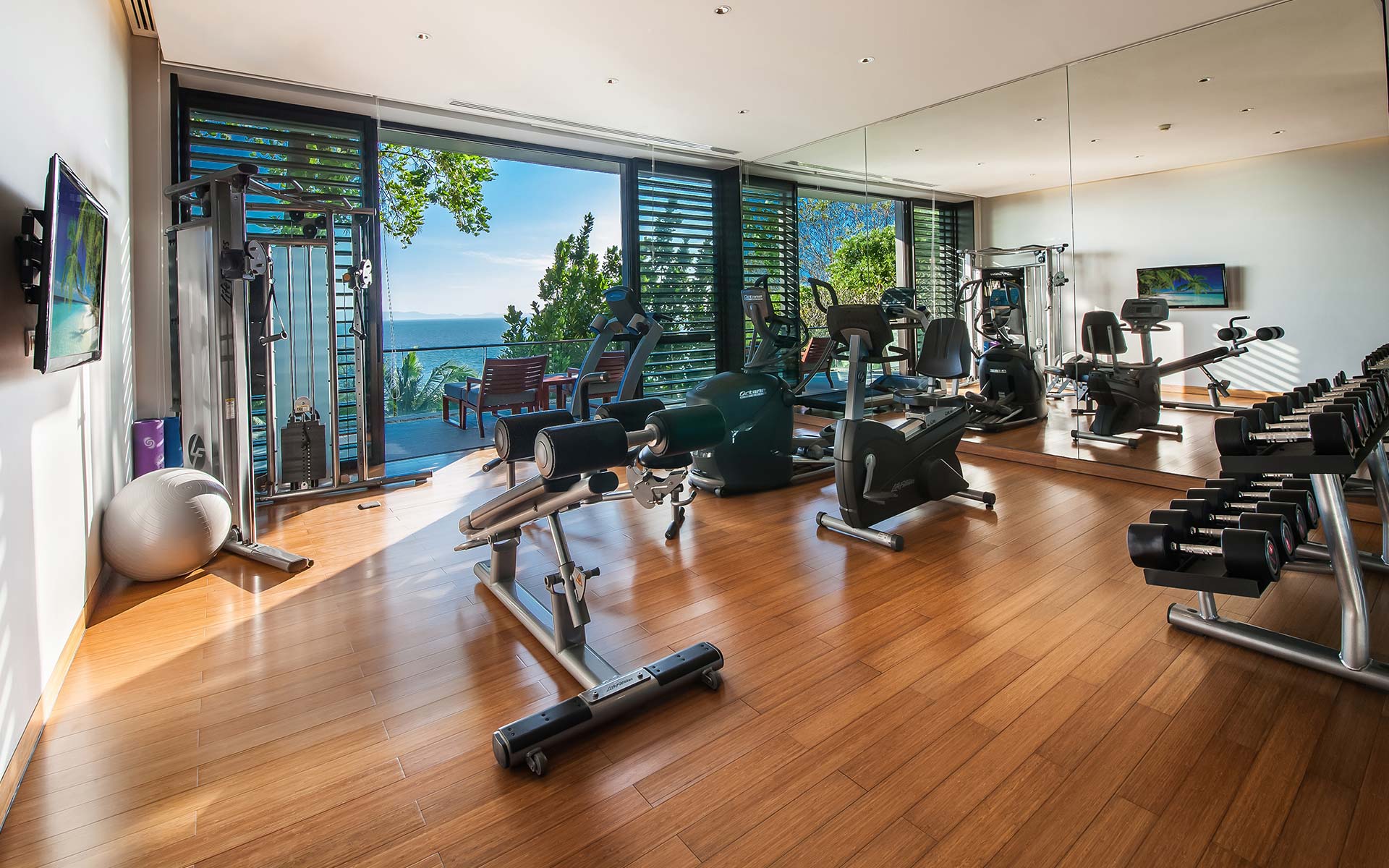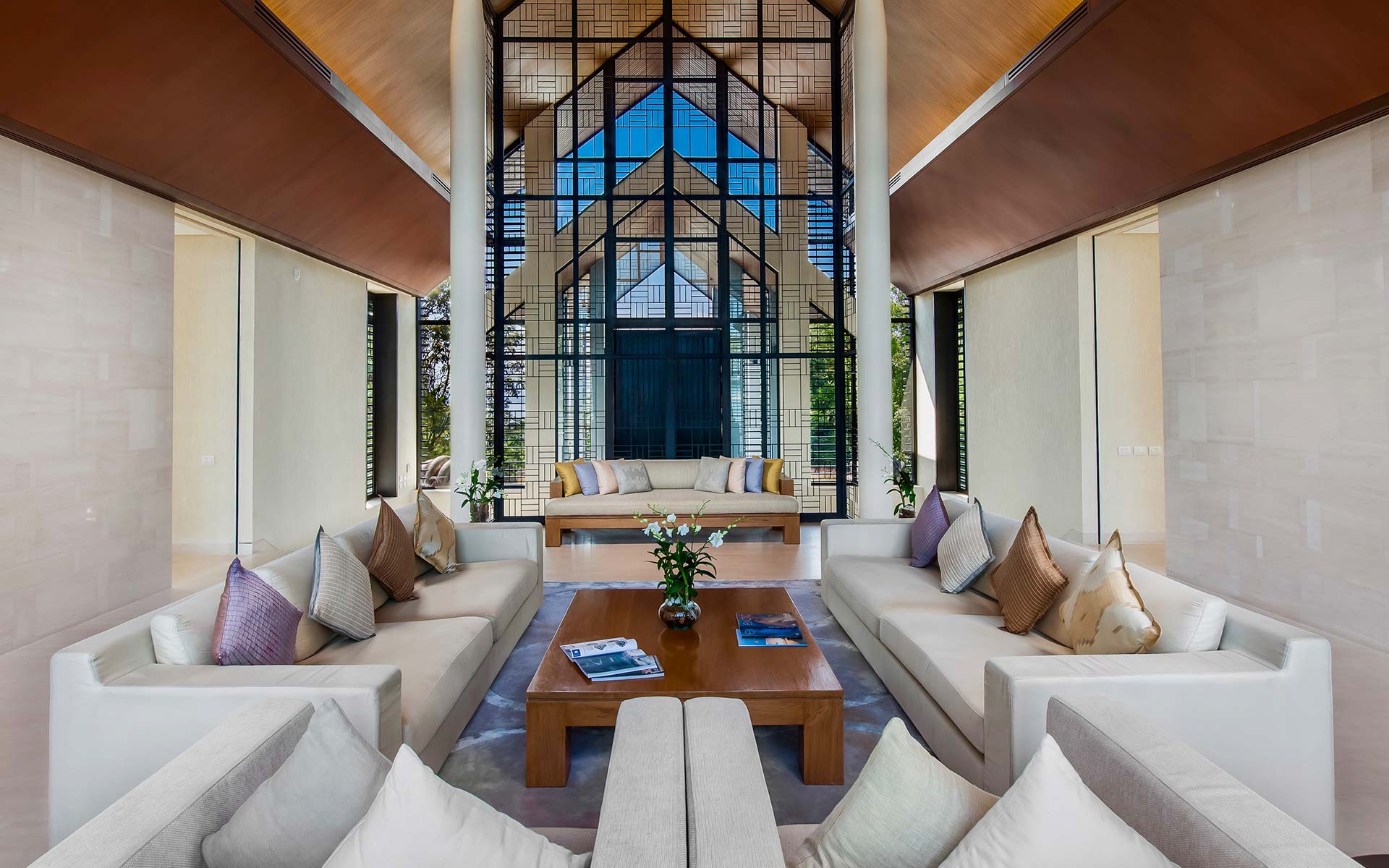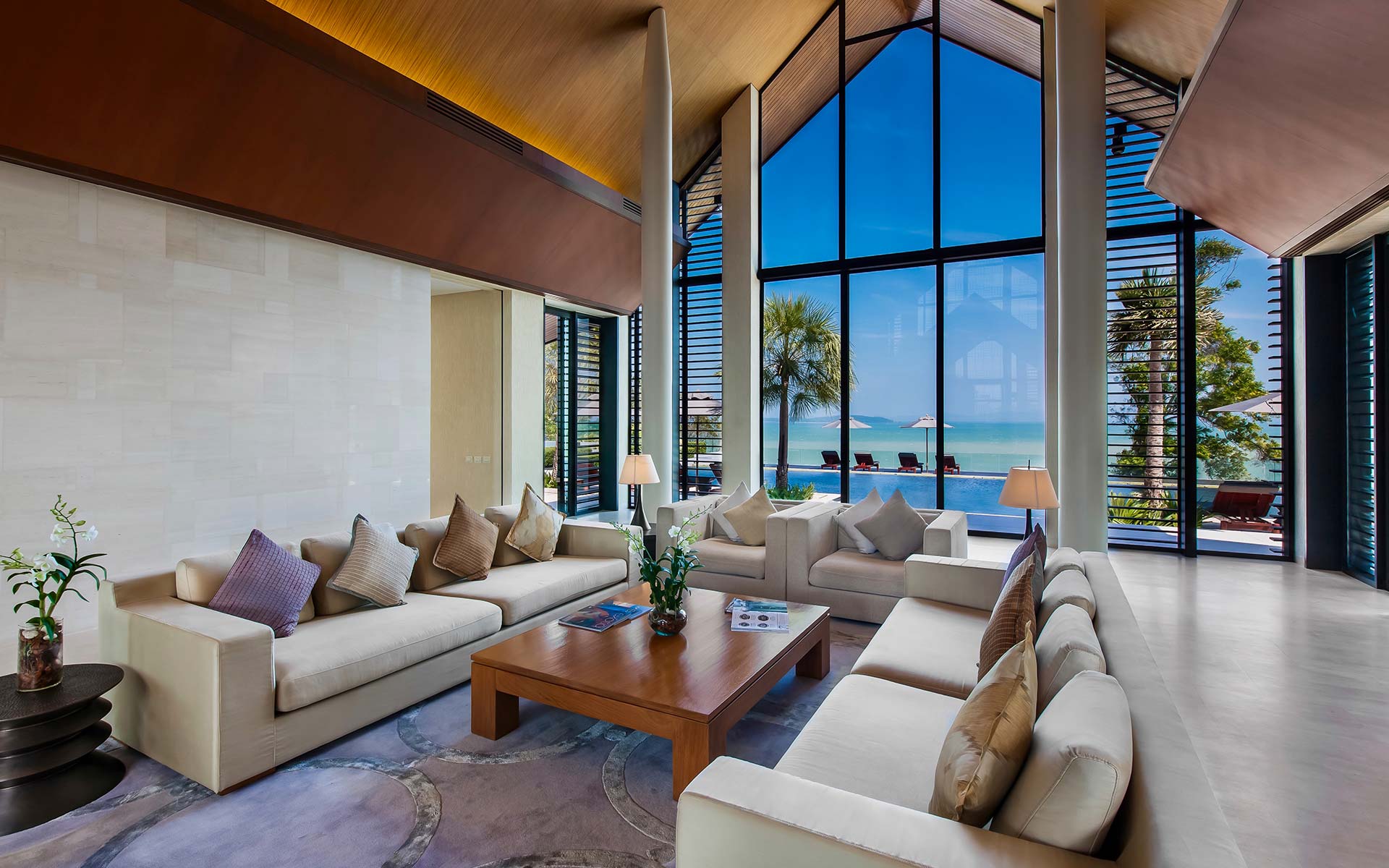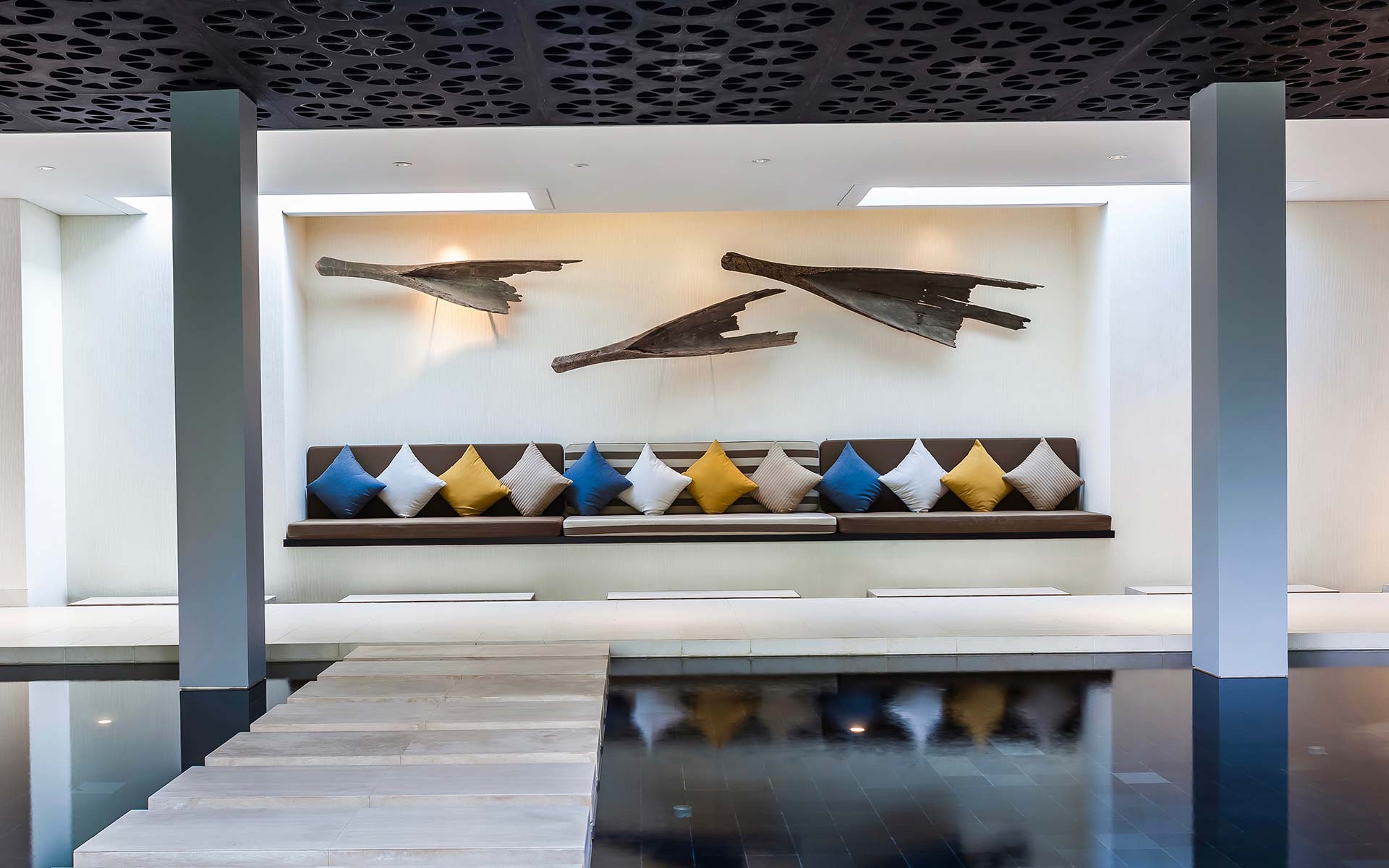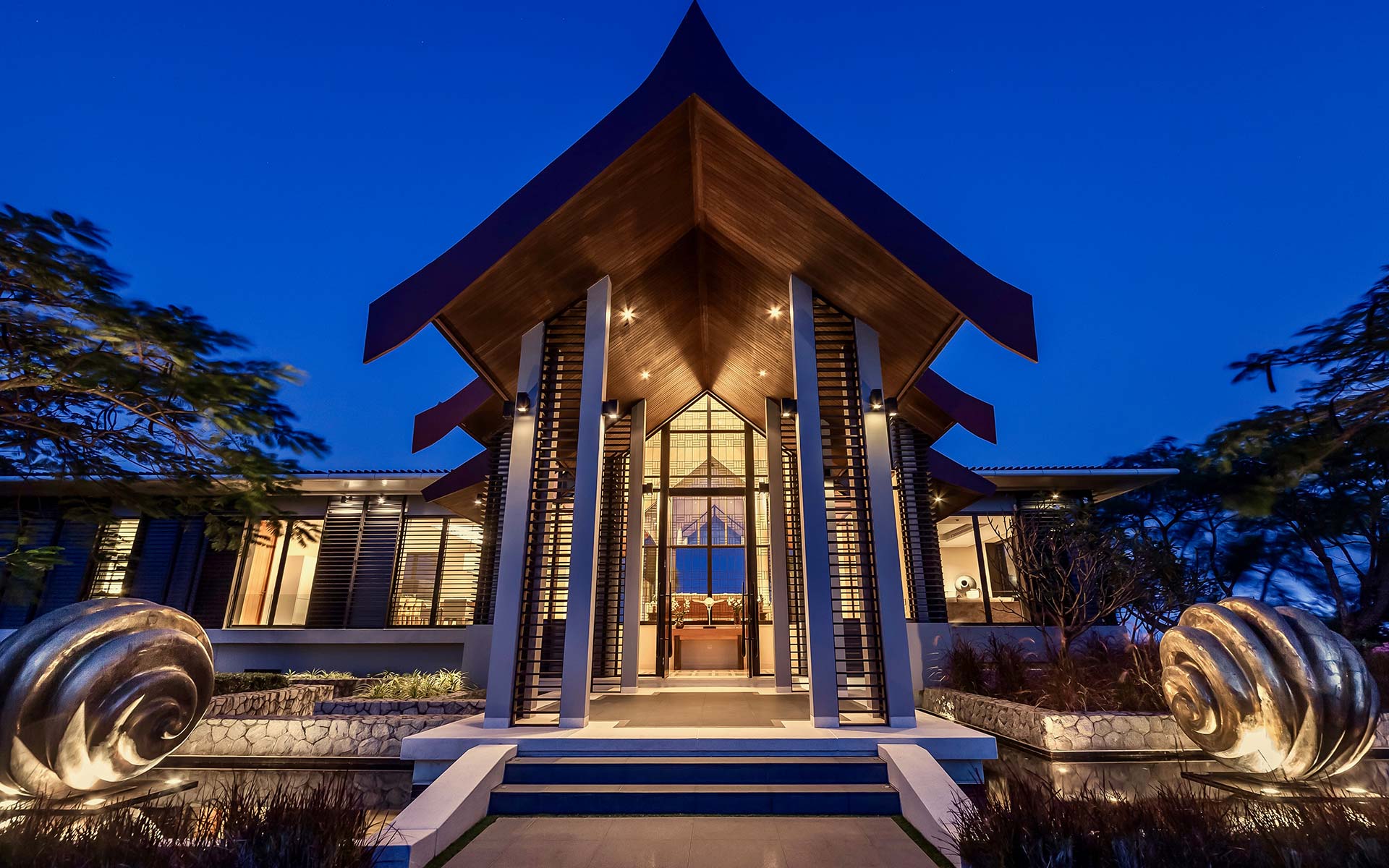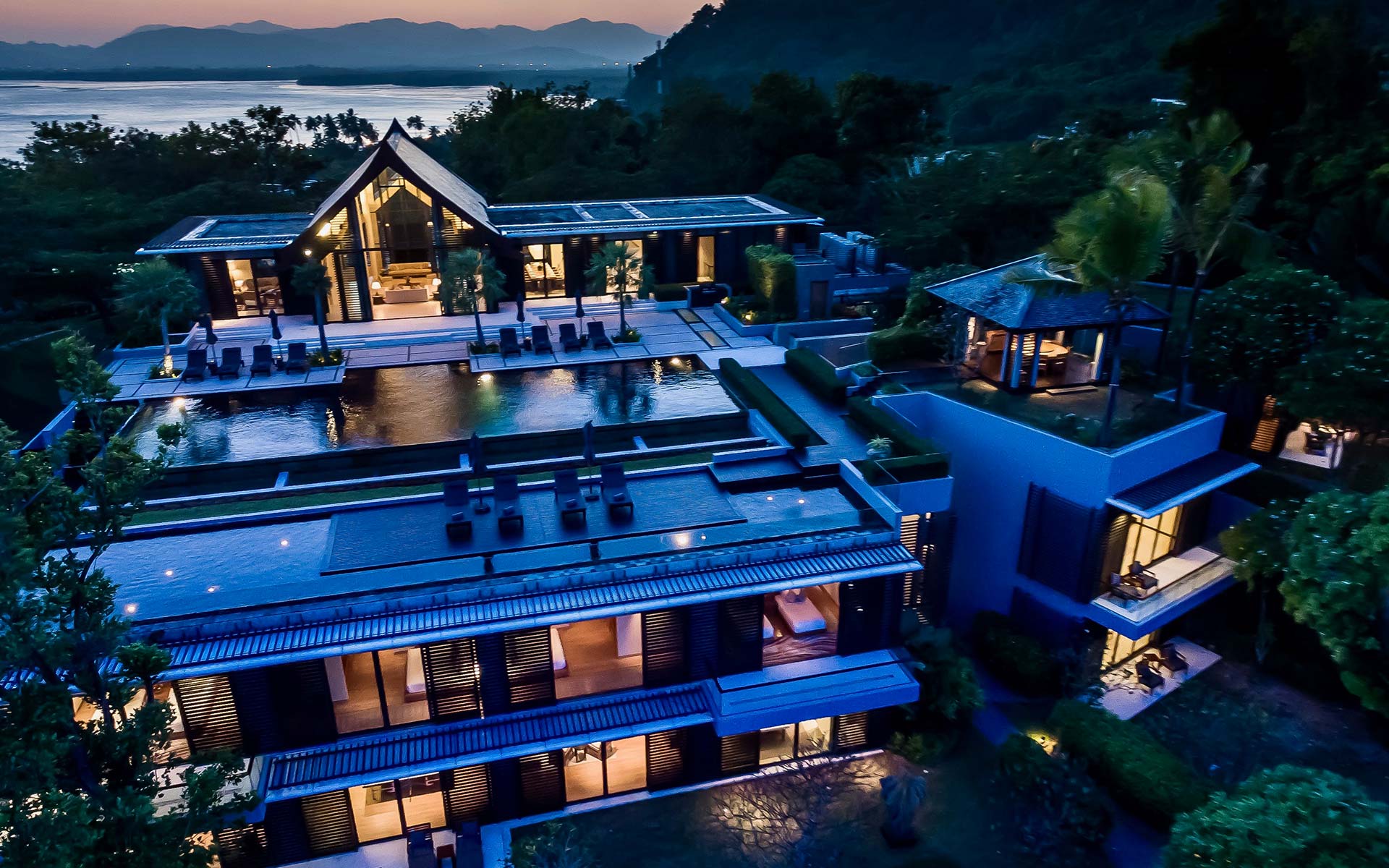 Villa Summary
A 9 bedroom villa in Phuket, Villa Sawarin is an exceptional choice for a luxury holiday in Phuket.
With a prestigious location in an exclusive estate with sweeping views of Cape Yamu, this luxury villa in Phuket is located on the island's east coast. Spacious with 9 bedrooms and outstanding views of the Andaman Sea, Villa Sawarin is the ultimate luxury villa.
Villa Sawarin features a gorgeous grand atrium living space. Flooded with natural light, the atrium space boasts a cathedral-like front that frames the infinity swimming pool and the majestic sea views. The architecture is simply stunning and provides a breathtaking factor.
The villa is fitted with a contemporary design with Thai touches. Decorated in natural hues, this luxury villa in Phuket is spacious and airy. The living, dining and kitchen spaces are all large with a cozy feeling. There is a skilled private chef on hand ready to prepare delicious meals and a 24 hour butler waiting to cater to the requests and needs of the guests.
Each of the 9 bedrooms feature en-suite bathrooms, some with relaxing bathtubs. There is a splendid whirlpool bath in the master bedroom. The villa also offers a TV room and family room with a ping pong table, ensuring that there will never be a dull moment during your luxurious stay.
Villa Sawarin features a refreshing saltwater pool as well as an amazing al fresco over-water sunrise and sunset deck. A lounge can be reached by a wooden walkway while the villa boasts stunning water features, a lovely outdoor dining sala, an in-villa spa and a full gym.
The grounds of Villa Sawarin are immaculate. Lush tropical gardens create a tranquil setting while the views across Phang Nga Bay are nothing short of spectacular. Built in 2012 and renovated in 2017, Villa Sawarin is a luxurious villa choice for a paramount holiday in Phuket.
Villa Location Map
Villa Sawarin sits high on The Cape Yamu peninsula on Phuket's east coast.
From the villa's cathedral-like entrance the ocean gleams to both the east and west. Bordering the lower sec on of the villa's large, sloping gardens is a quiet, semi‑private beach (good for kayaking and long sandy walks, but not so suitable for swimming). Within the estate is the excellent Breeze restaurant, and guests also have access to the sports, dining and wellness facili es at the Point Yamu by COMO resort hotel, including the hotel's beach club on nearby island, Koh Naka Yai. The waterfront promenade and small pier along the road that leads to The Cape estate is a good place for a stroll to take in the local life, especially when the se ng sun gives the bay a golden and crimson glow.
VILLA FACILITIES
CHILDREN'S BOOKS AND TOYS
BEACH OR LAKESIDE RELAXATION
Enquiry
Contact our villa consultant for more information via the form below.